Yea, ok fine, the world is on fire, literally and figuratively, and in a bad way, but you know what's also on fire, figuratively, and in a good way? Twitter.
If you're in desperate need of a good laugh, here are some of the best and funniest tweets from this week.
Also, if you're on the Twitter, bless your feed by following all of these funny people.
1.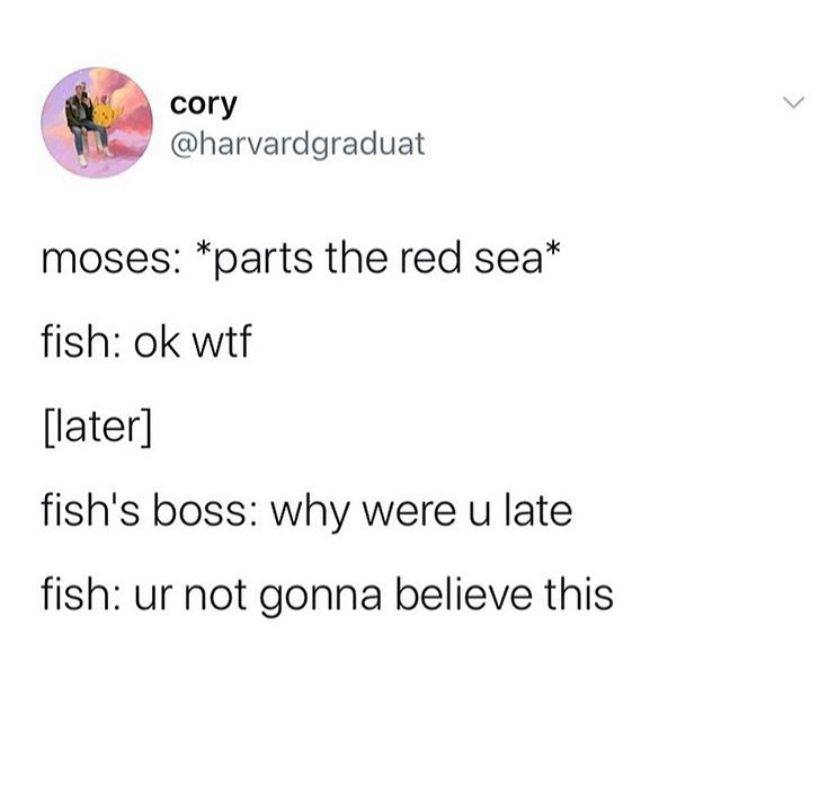 2.
3.
4.
5.
Sneaking wine into my office like. pic.twitter.com/WTQuymNOOX

— Jason Mustian (@jasonmustian) August 2, 2017
6.
I was preparing to work out for the first time in a month and pulled a muscle trying to squeeze into my yoga pants. So that's that.

— Akilah Green (@akilahgreen) September 5, 2020
7.
Salvador Dalí died in 1989 so it's extremely possible that he saw the 1986 comedy hit "Crocodile Dundee"

— Jamison Webb (@jamisonwebb) September 9, 2020
8.
I need everyone to understand that millennials don't have printers at home. Please. I'm so tired of driving to print and scan documents.

— Annalisa Heppner (@Northernsirena) September 11, 2020
9.
10.
11.
12.
13.
14.
15.
16.
17.
Can't believe my mom was a teen mom (27)

— broti gupta (@BrotiGupta) September 7, 2020
18.
i don't know if yall feel me but.. september, october, november is the LMNOP of the year

— bby noun (@shutupaida) September 8, 2020
19.
"Are we still on?" – An attempt to cancel

— Gladys Knife (@jewelnotjule) September 10, 2020
20.
Person: *asks a simple question*

Me, oversharing: pic.twitter.com/AMhefYJmcB

— Niccole Thurman (@niccolethurman) September 6, 2020
21.
imagine your card declines at the waxing center and they glue your coochie hair back onto u

— rain (@INTERNETFAIRY) September 9, 2020
22.
😳😂😬 pic.twitter.com/v991mGGcOS

— yvette nicole brown (@YNB) September 8, 2020
23.
my grandpa is unhinged pic.twitter.com/8RwoJAbJrR

— oreagano (@raygunpew) September 5, 2020
24.
[court]
LAWYER: Did u kill him?
ME: No
L: You know what the punishment is for committing perjury?
ME [lips on the mic] Much less than murder

— Jon (@ArfMeasures) March 16, 2016
25.
Still the funniest thing The Onion has ever written pic.twitter.com/DlqSnvTHPy

— Michael Chau BLM, ACAB 🦝🗑 (@Srirachachau) September 11, 2020