Crows are scary. Unless, of course, they're on your side. A friendly guy seeking revenge on a mean neighbor found out crows can help when it counts. Yes, crows are spooky. Remember, however, that the movie The Crow is all about vengeance. People will get revenge on bullies, no matter how petty and impossible it seems.
Revenge is a dish best served by this guy who used crows to get back at his mean neighbors:
---
1.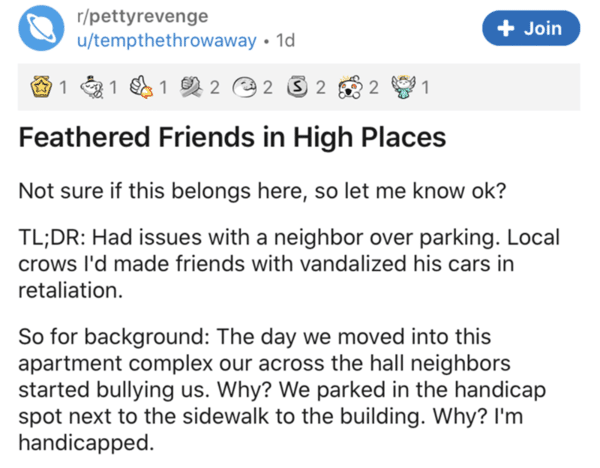 2.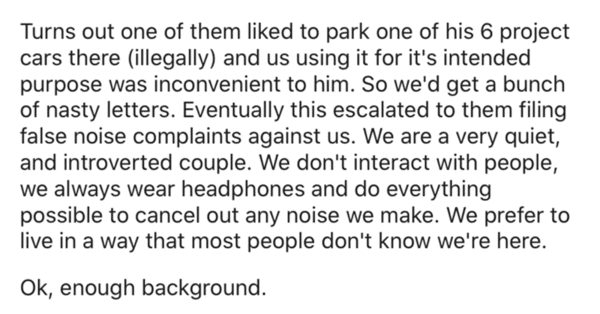 3.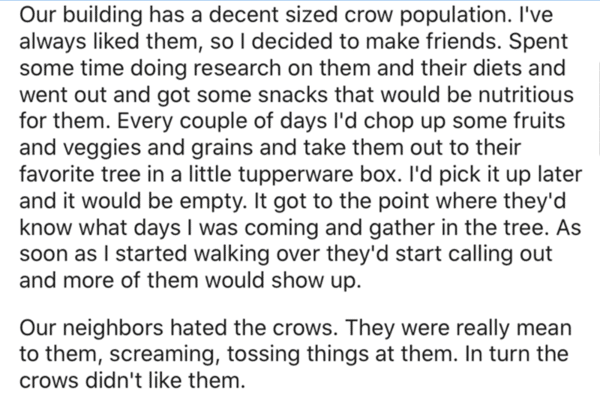 4.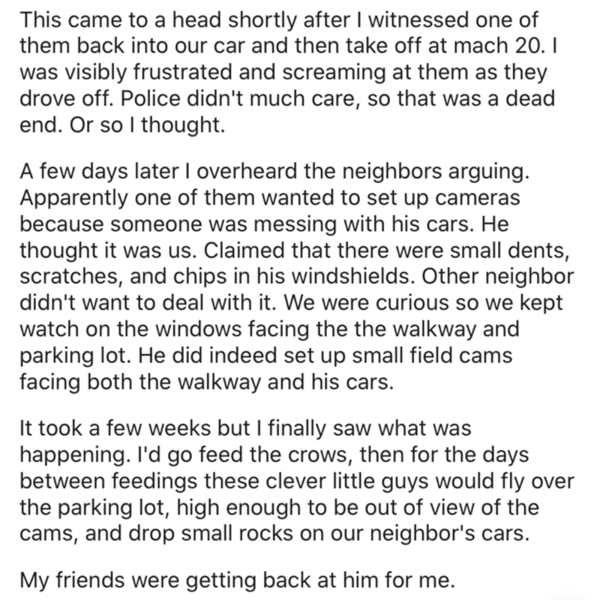 5.

People chimed in with their own comments and crow stories after:
6.

7.

8.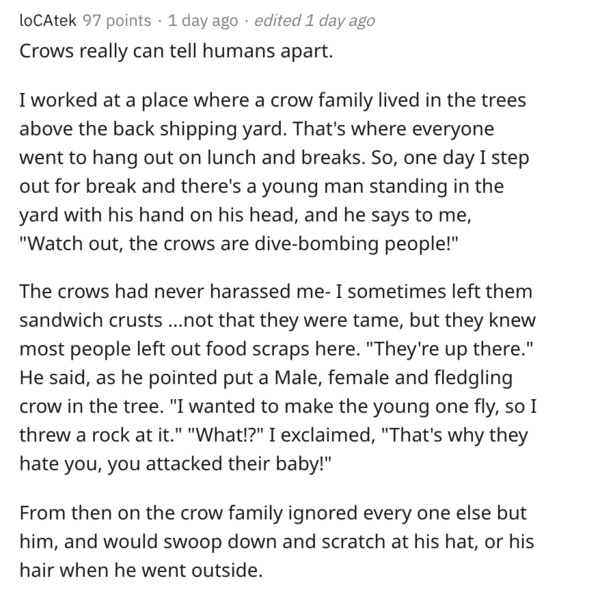 9.

Good one. The moral here is: don't be mean to your neighbors and expect them not to retaliate.
---
More links to funny content: