There exists on Twitter an incredible account dedicated to finding, and sharing, funny movie reviews from Amazon Prime.
Most of the reviews posted by Amazon Movie Reviews are one-star reviews, and they often have very little to do with the film itself. They gripe about misleading titles, lack of "realism," and, maybe not-so-surprisingly, foreign language and black and white films.
Here are the best, most funny movie reviews, courtesy of Amazon Movie Reviews Twitter.
---
1. Home Alone 2
2. Frozen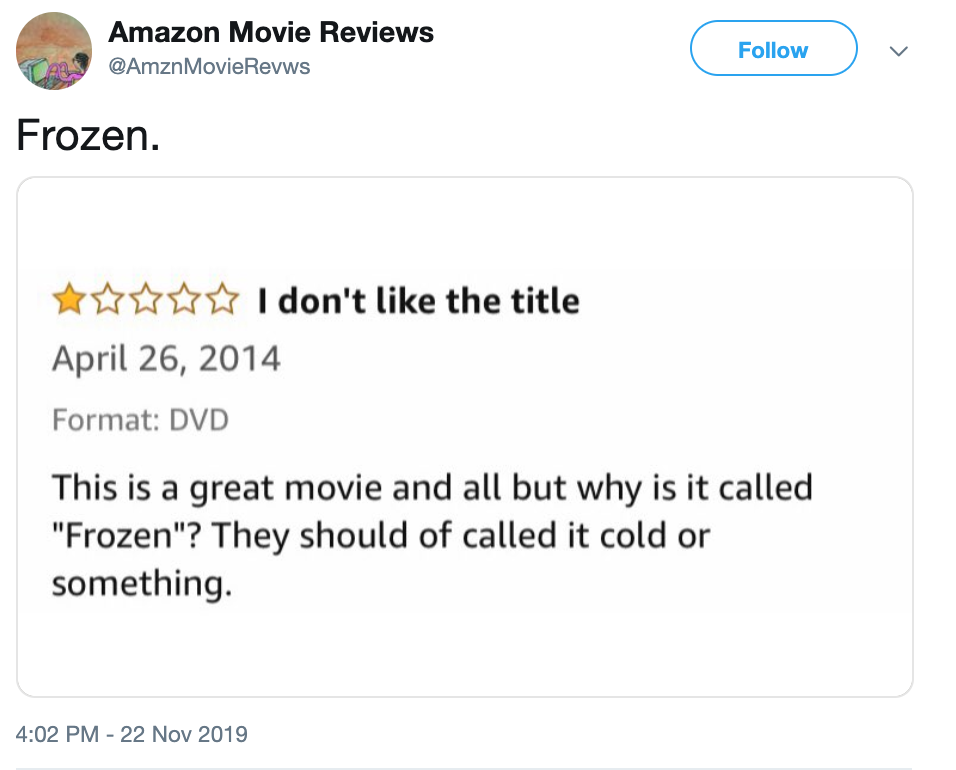 3. Elf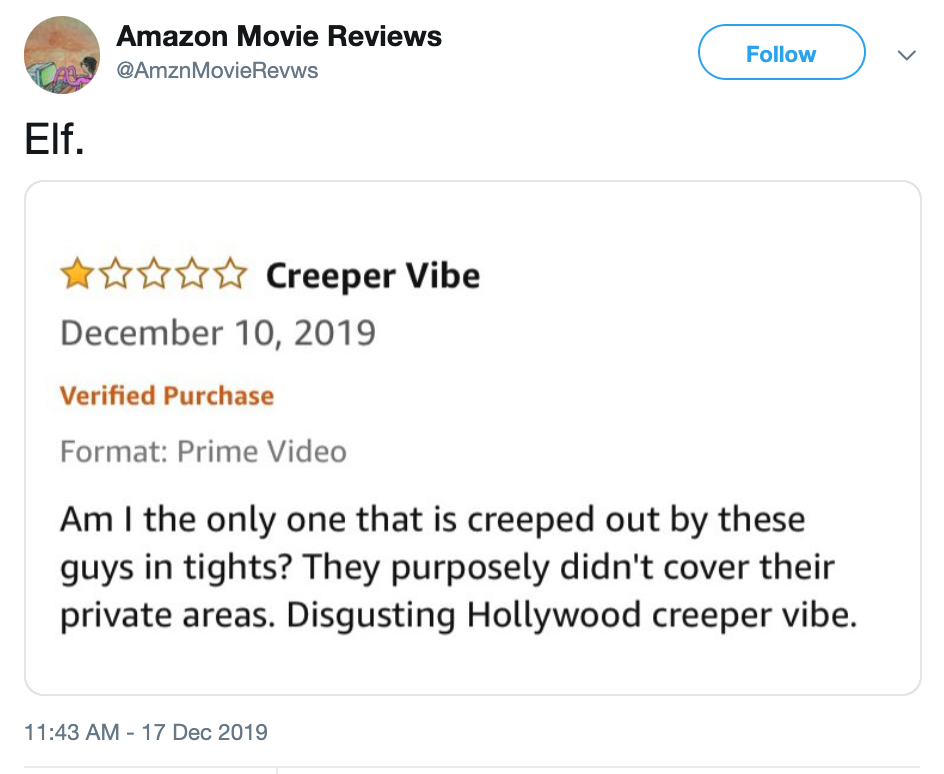 4. Toy Story
5. Toy Story, again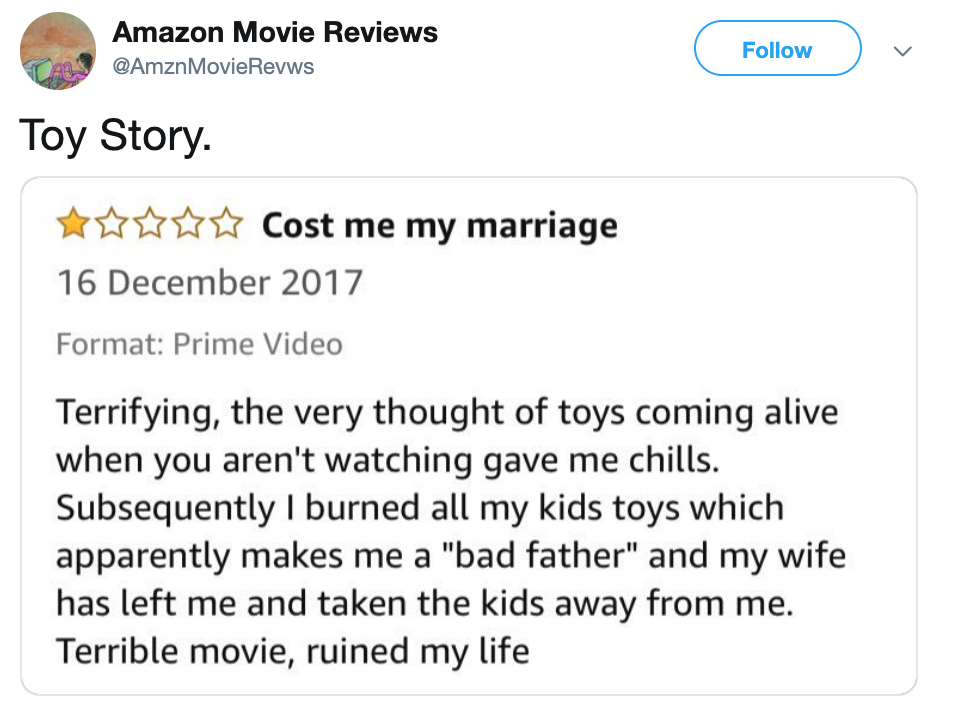 6. Hotel Transylvania 3
7. Rent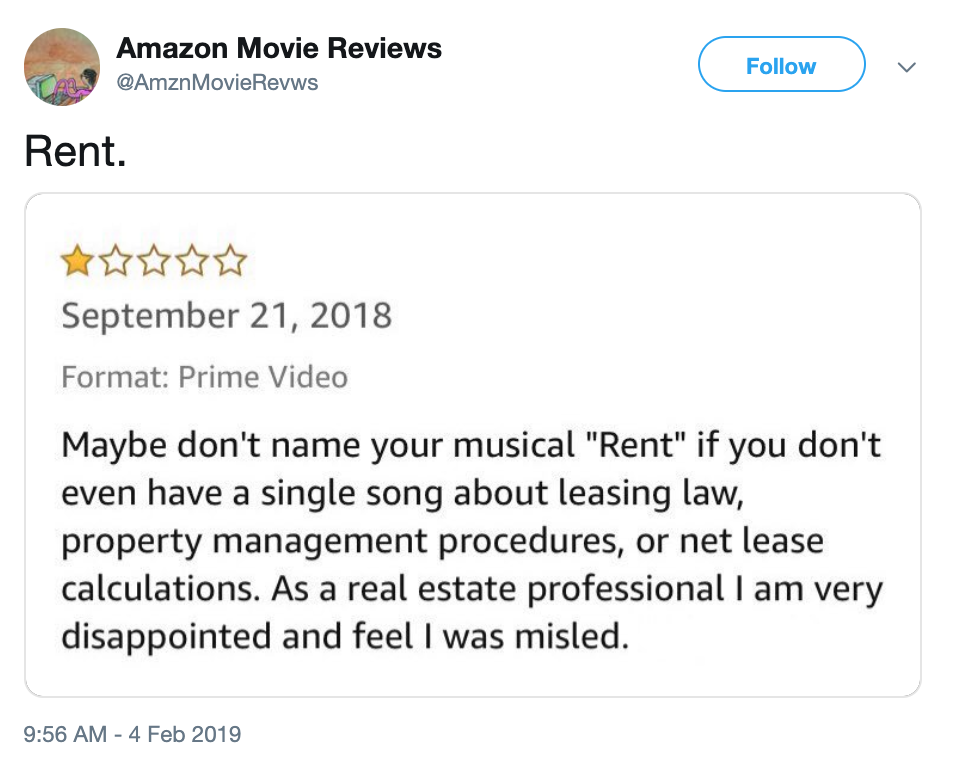 8. Spider-Man: Into the Spider-Verse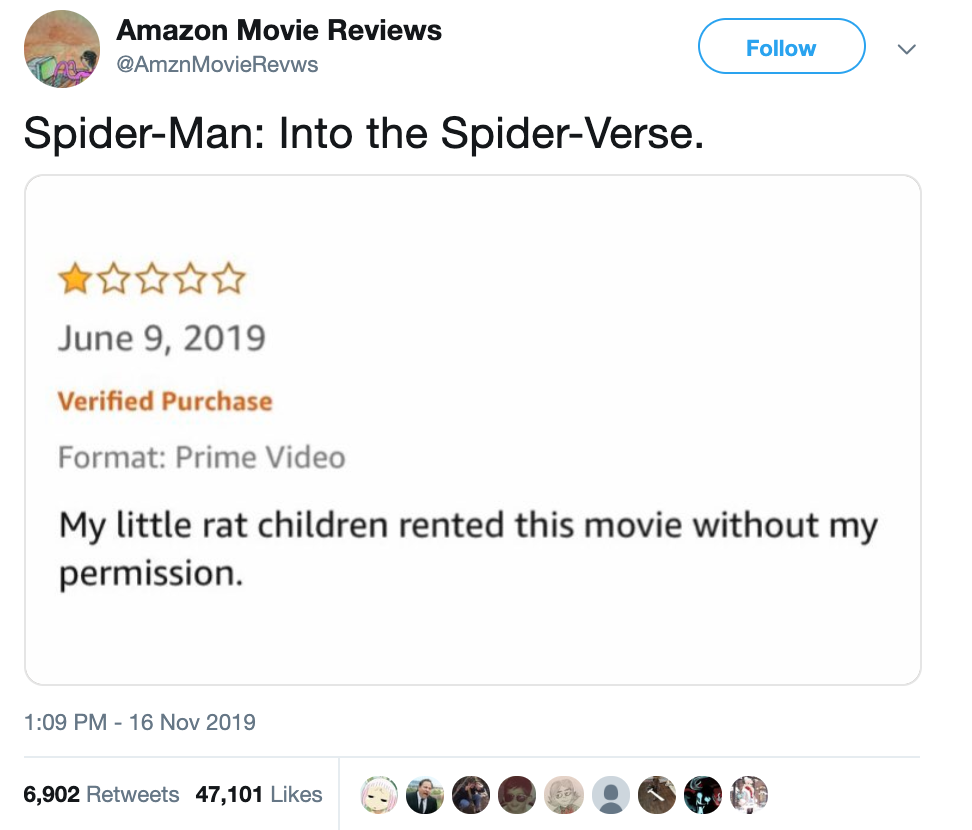 9. Aquaman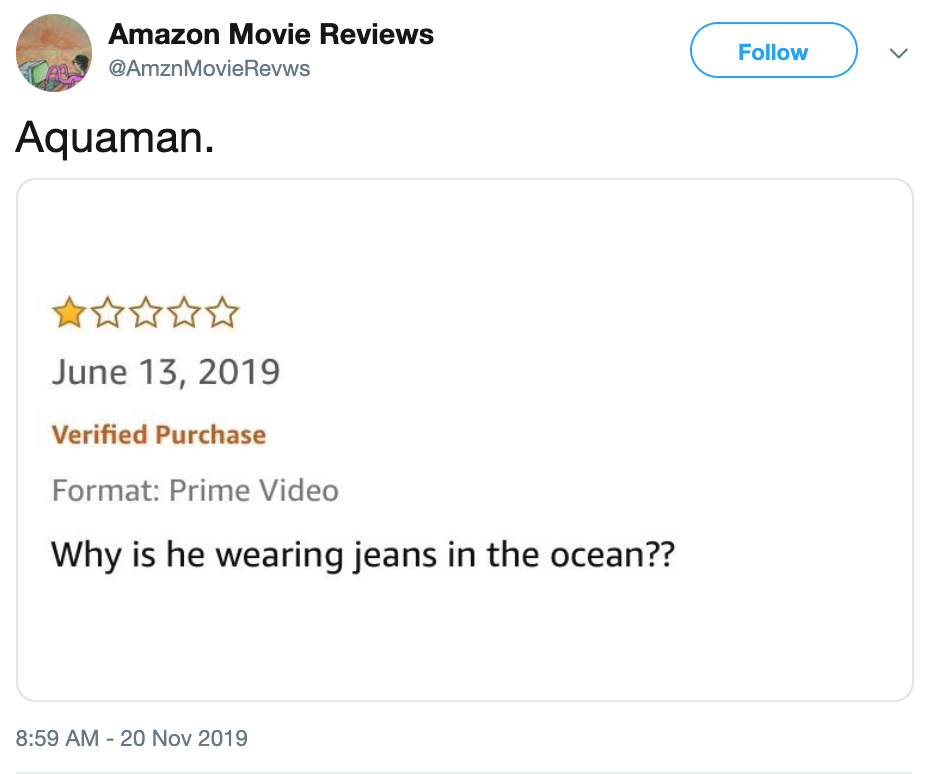 10. Avengers: Endgame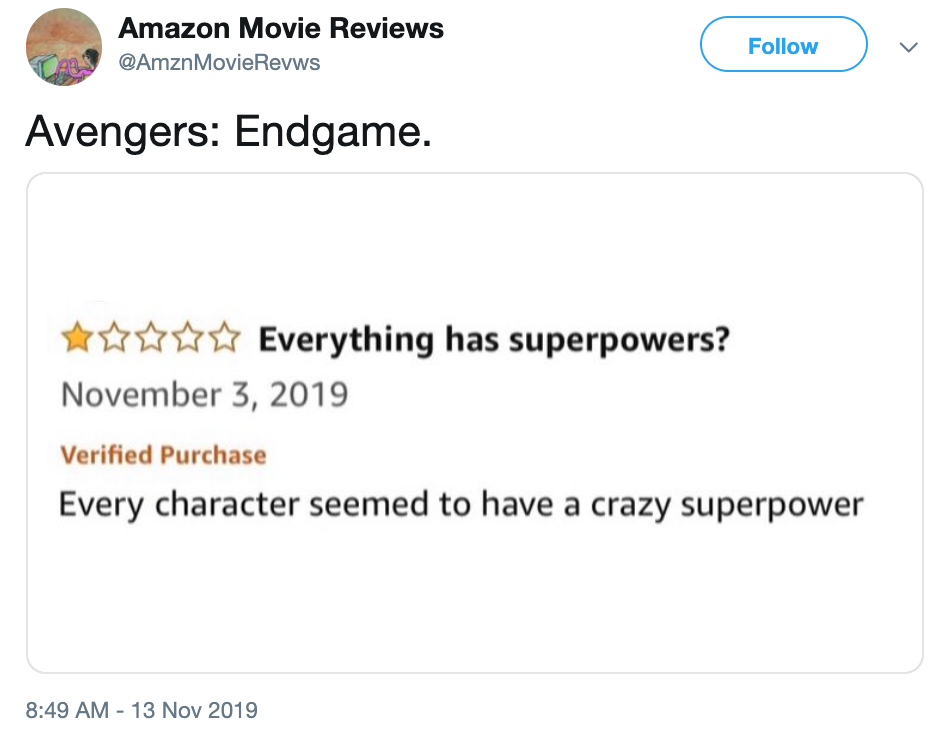 11. Jaws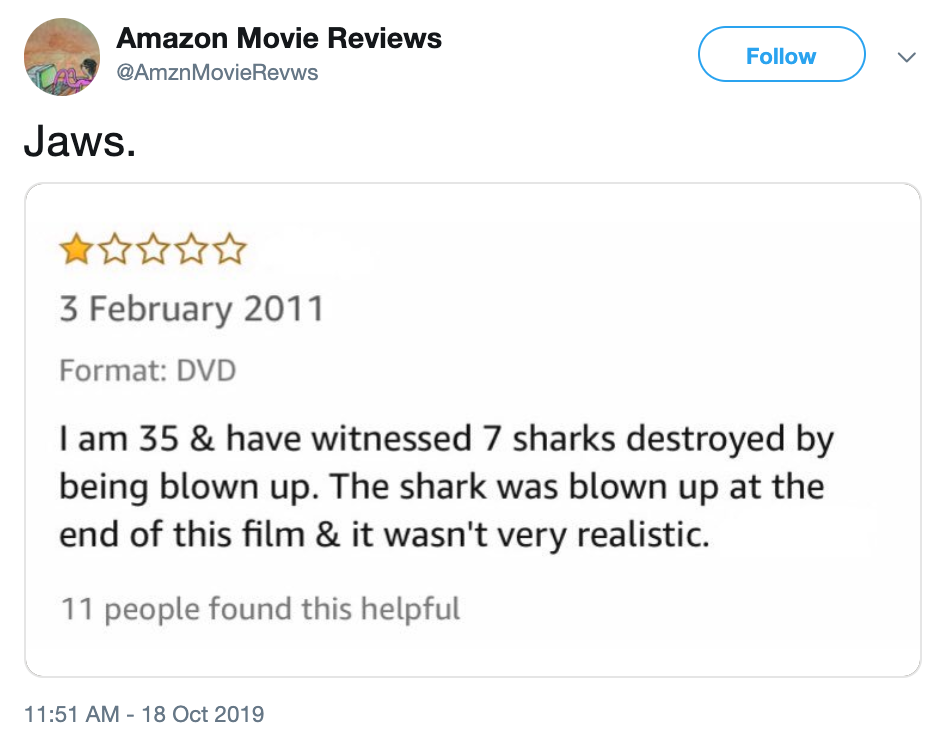 12. Taken 3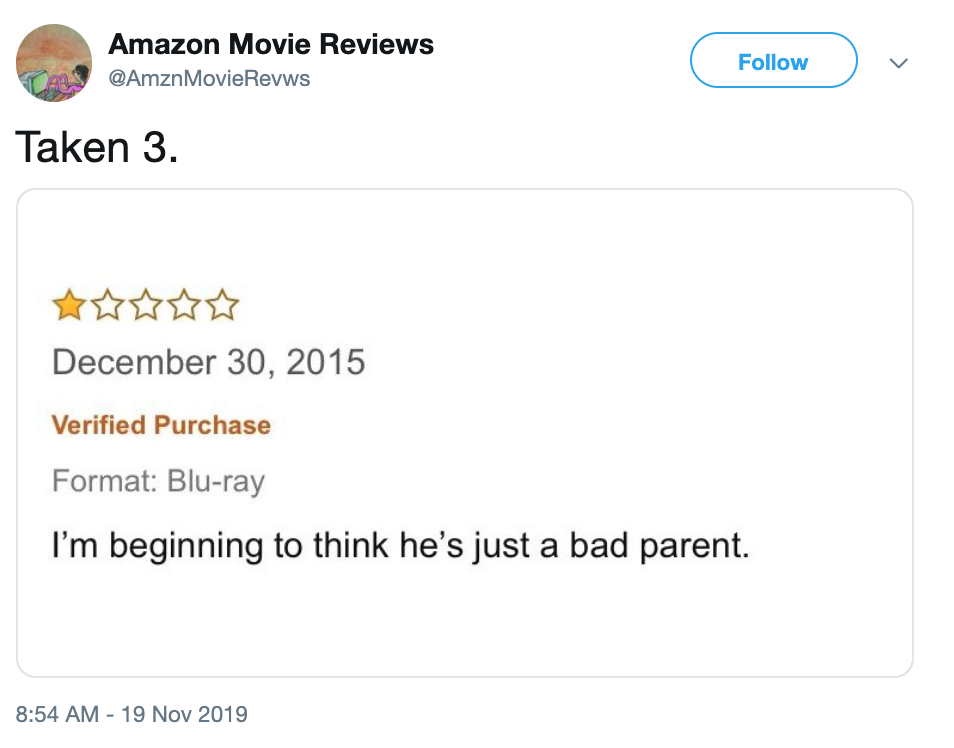 13. The Lion King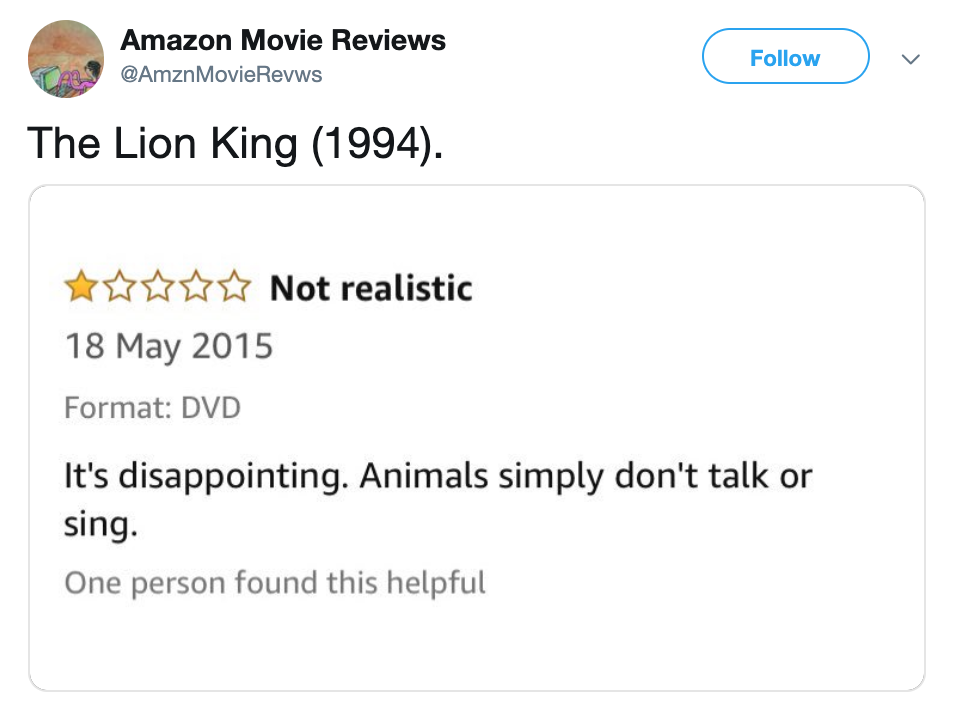 14. Kung Fu Panda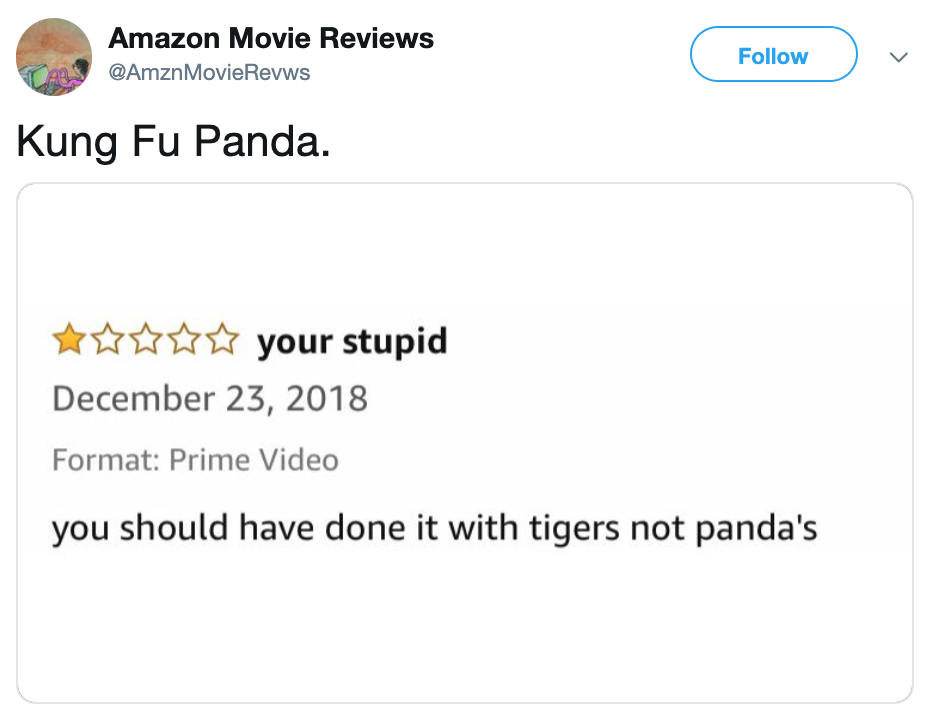 15. There Will Be Blood