Tony Hawk is easily the most famous skateboarder on earth, however, at least according to his Twitter, he's not quite famous enough for many people to recognize him.
"It happens actually more often than I Tweet about, but it's usually not a really funny interaction," Hawk says of the many times people meet him but have no idea who he is.
"I think sometimes people, I assume, get excited, and they're trying to register it… so they'll just sort of saying things without really giving them critical thought," Hawk tells Business Insider. "I think that's usually what ends up happening where it's like 'you're, uh, T-T-Tom Brady!' Where it just comes out because they know there's some sports star whose name starts with a T. Most of the time those are the things I like to share because they're much more humorous interactions."
Through the years, Hawk has been mistaken for New England Patriots quarterback Tom Brady, cyclist Lance Armstrong, and "Tony Stark" — who isn't even real, because that's Iron Man's alter ego.
He's also just been downright not recognized at all, like all these times…
At a Covid testing site.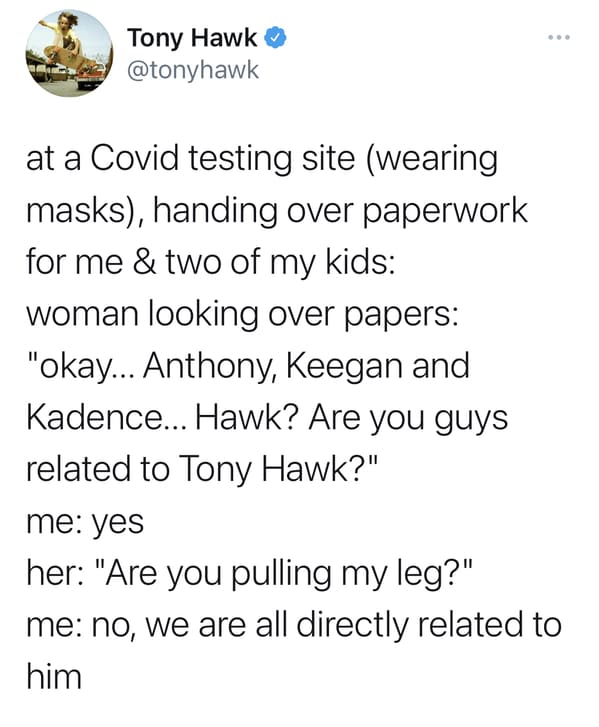 At a TSA checkpoint.
This guy at the ticket counter ALMOST got it.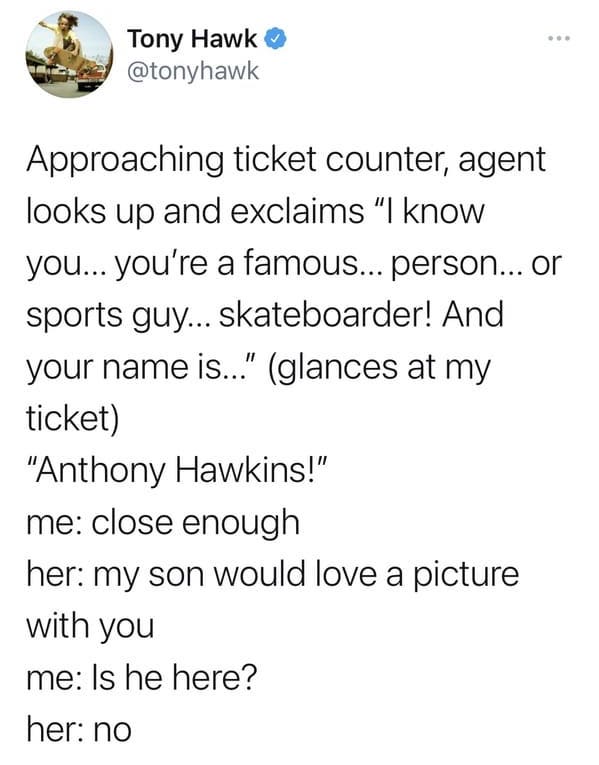 While traveling abroad.
At least this clerk "knew him from somewhere"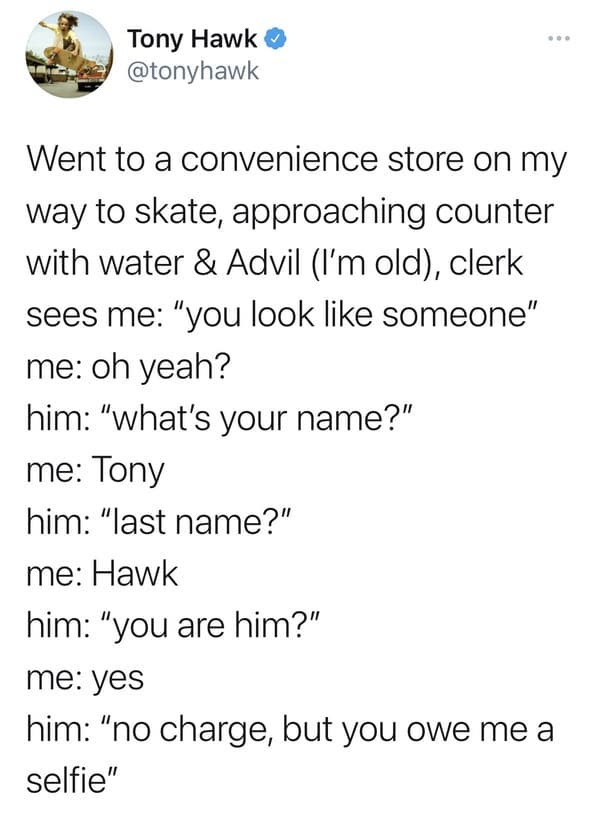 Not Patrick Swayze, meat counter dude. (Sadly, he passed away in 2009.)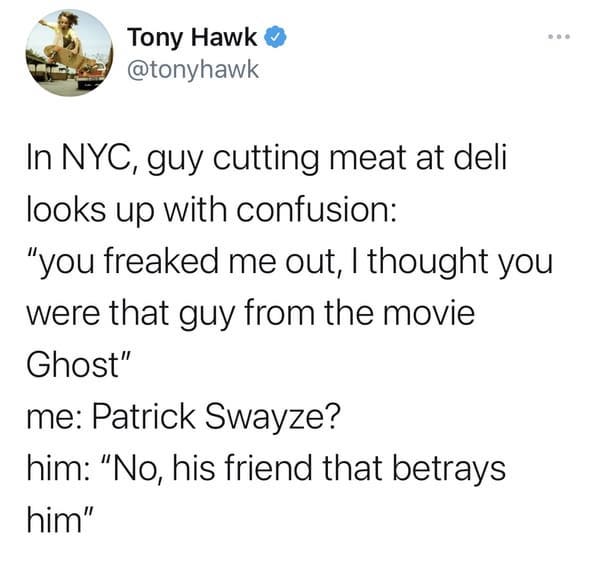 At Disneyland.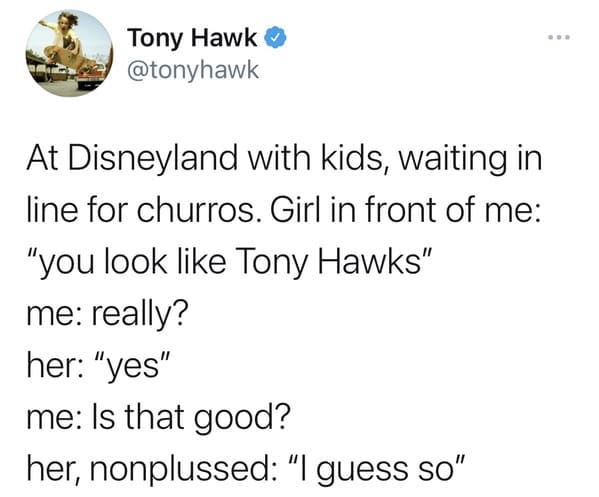 I mean, Tony Stark IS famous. He's just not real.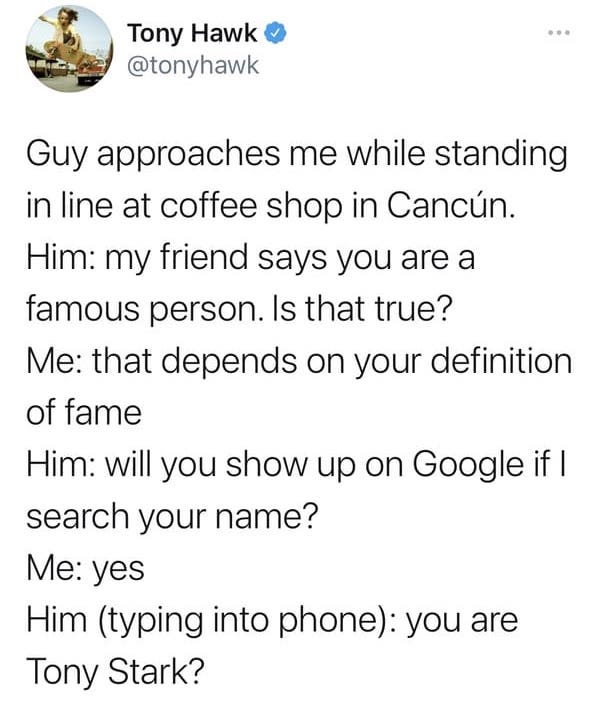 Oops.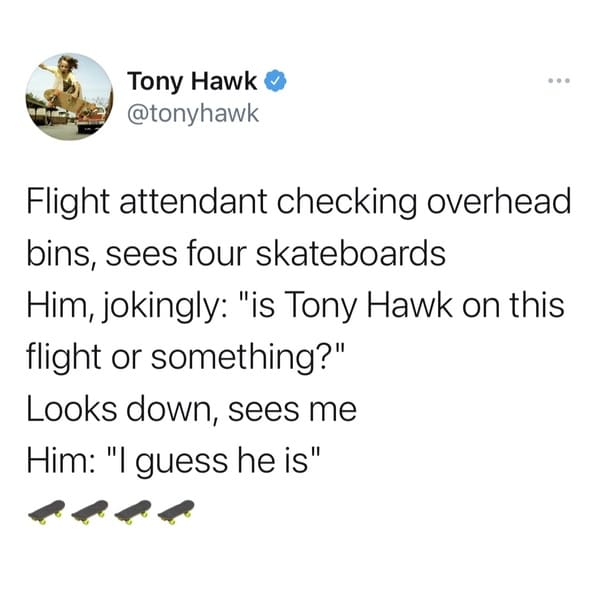 Where's Giselle?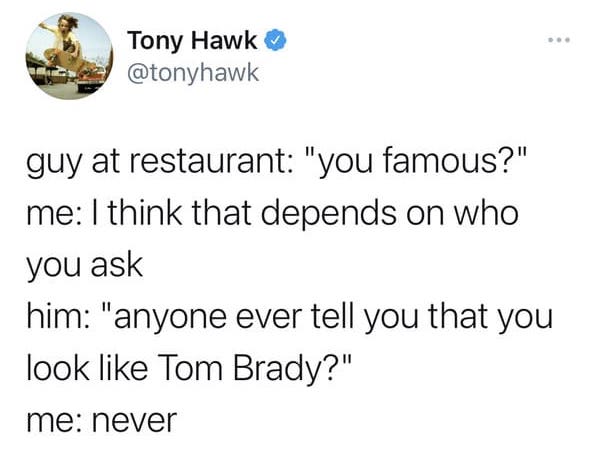 "For the last time, I'm not Shaun White"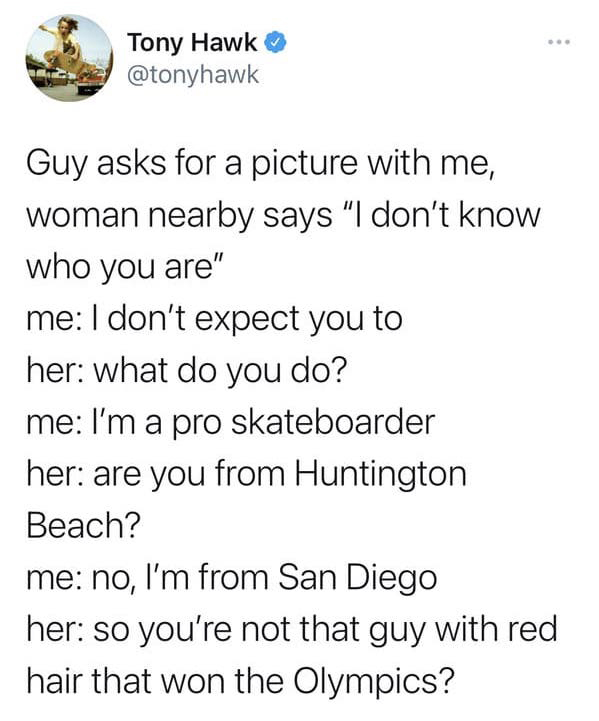 Anthony Hawk is my favorite skater.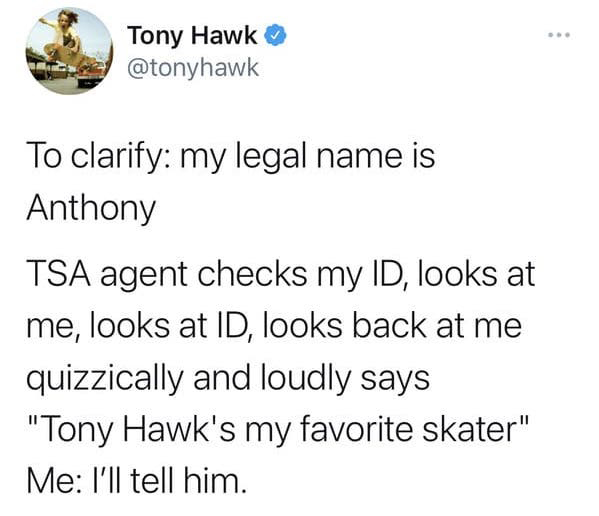 A lot of TSA agents don't know who Tony Hawk is.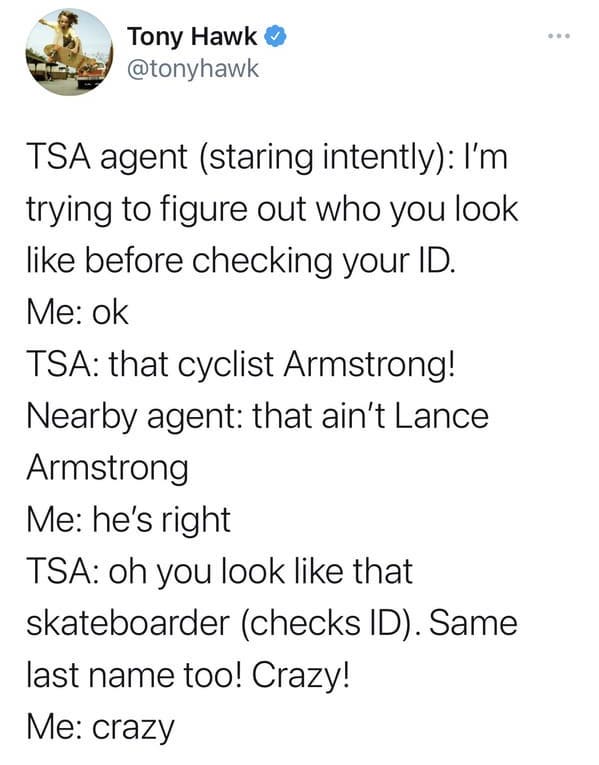 And sometimes people recognize Tony but are just SUPER awkward about it. Like this dude on an escalator…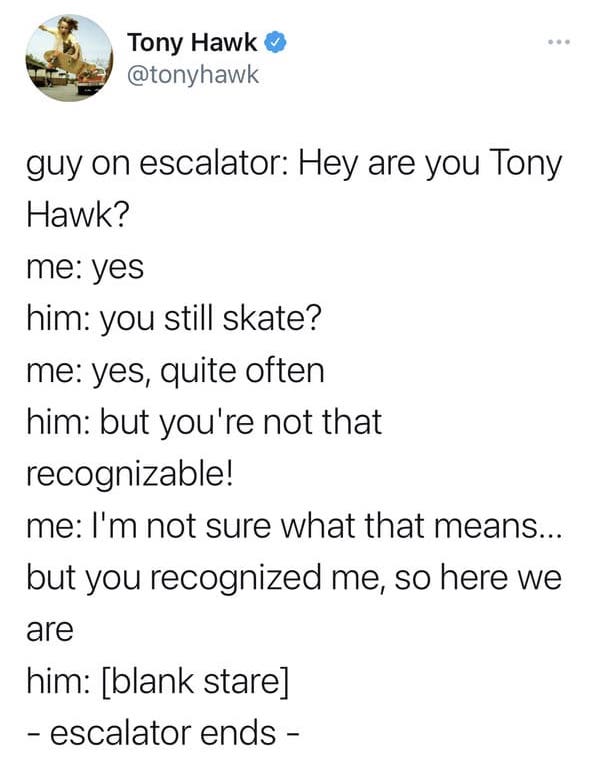 And this guy at the grocery store…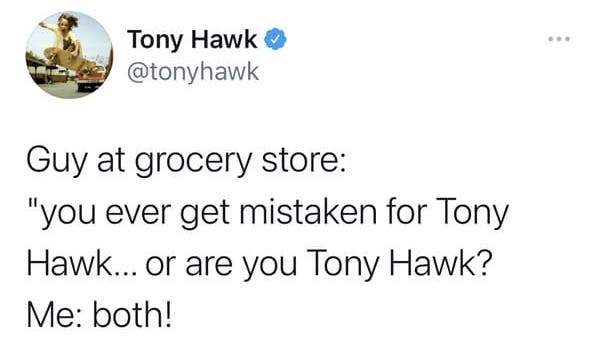 And this kid at the skatepark…
And in the bro who rode an elevator with him.
Tony's not upset at all though.
"The big misconception is that I'm somehow complaining about this," Hawk told Business Insider. "I get recognized all the time, to the point where it's kind of strange. I never imagined I'd ever be famous for skateboarding. Even today, I was grocery shopping, and two different people stopped me just to say what's up and one guy congratulated me for being in the California Hall of Fame and that kind of thing I never expect or anticipate."
"But it's cool!"