Children's shows get stranger by the minute. First, a show about a big yellow bird that's friends with a guy in a trash can, then a show about pizza-obsessed turtles who fight ninjas. It was only a matter of time before someone made a children's show about the human anatomy. Well, I guess informative children's shows about anatomy exist. But, not fantasies.
Denmark took it as far as common taste and decency will allow. There is now a children's show (for kids) called John Dillermand about a man with an inordinately long penis.
Yes. You read that correctly. Whatever fears you have about American television indoctrinating your children into the Communist Gay Army that doesn't exist, please know that Denmark made a show… for a public broadcasting company… about a man who uses his extra-long dick to do common household activities. You know the way Homer Simpson used a gun to turn on his TV in an episode? Great. Now imagine he did that with his dick.
I watched the first episode. The entire show is online. I speak English and a little Spanish, so I didn't understand a word of it, but I'd like to tell you what I saw. And what I saw was horrifying.
250,000 Danish children also watched what I'm about to describe. For real. I'm not joking.
Here's a glimpse of Denmark's brand new children's television show John Dillermand, the man with an enormous penis:
---
John Dillermand tells the story of the Everyman. If every man had a huge penis.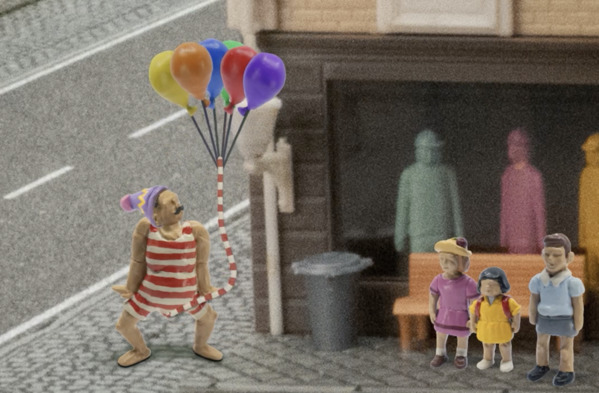 There are children watching him hold a bunch of balloons with his penis because there are no rules anymore. Society has crumbled.
Oh, almost forgot: SPOILERS AHEAD!
I could not understand what the narrator was saying, but the show begins with John burning his huge penis on a grill.
John loves to cook for his wife. Or mother? I don't know. Either way, no good deed goes unpunished in the Dillermand world. He burns his dick about a minute into episode one.
Later, John Dillermand, is asked to walk his dogs. But he also wants to try a new hot dog stand with a phallic sign.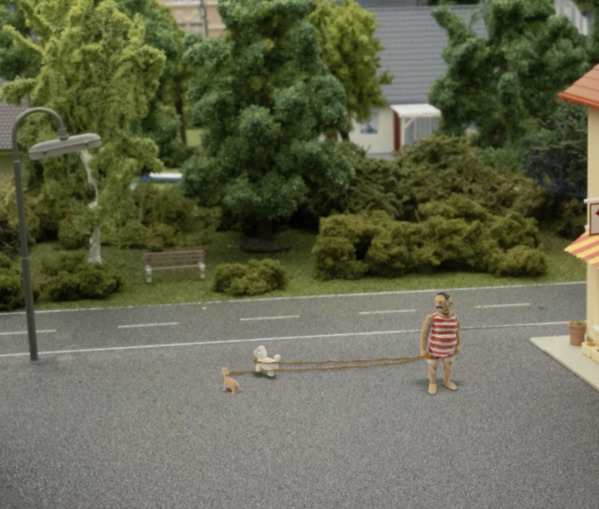 Obviously, he puts his penis to the test.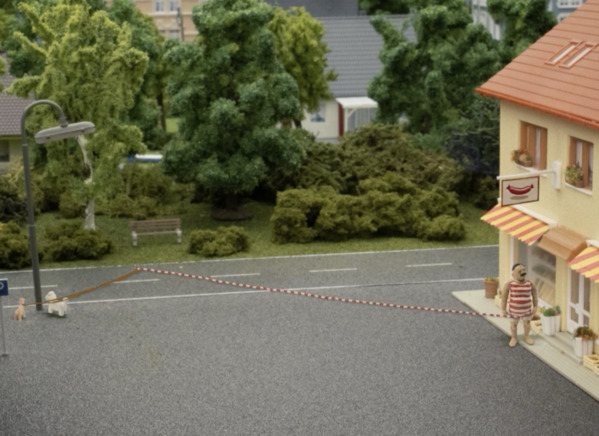 Now, I thought for sure he'd use his dick to knock on the door of the delicatessen, but the show threw me for a loop. It really keeps you guessing what John will use his penis to achieve.
Now, you might be thinking to yourself: "Dan, isn't a character who feels both gifted and burdened by having a big dick the kind of subject adult entertainment should be about?" Yes. It is literally a subplot of Magic Mike XXL (2015). This is the kind of animation that would be featured in HBO's Real Sex.
But 2020 ruined the brains of enough people that someone thought this was a good idea for children, and then other people they pitched it to said "Yes, but can we make the penis cartoonishly larger?" "Yes."
Eventually, John becomes so good at walking dogs, the whole neighborhood asks him to use his dick to lead them around the park.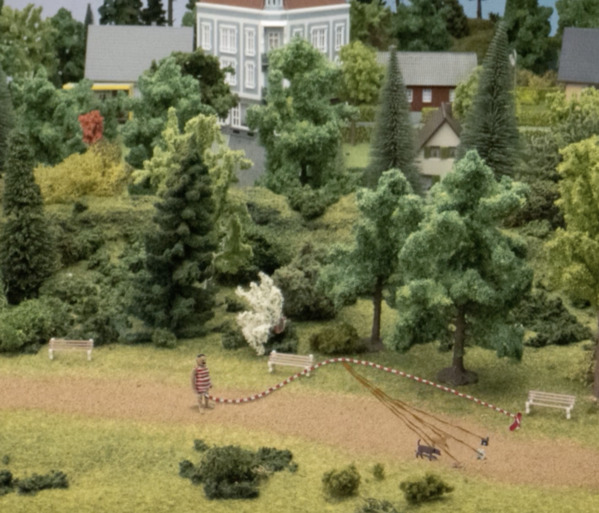 He uses one of the hot dogs he purchased to lead the pack, and -uh, oh! Trouble ensues!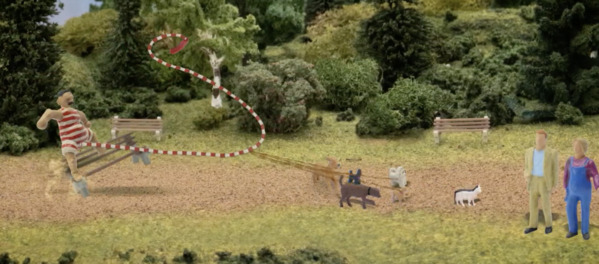 You guessed it. One of the dogs bites the wrong weiner.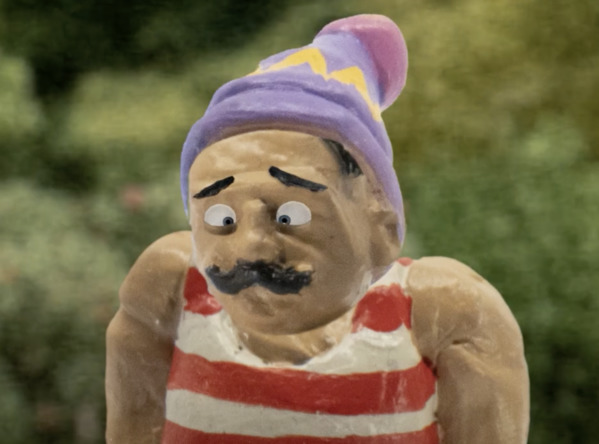 I'd like to pause here for a moment to remind you: This is 100% real. This is a real thing. Yes.
Denmark apparently has a non-profit called "Sex & Samfund" aimed at teaching kids proper sex education. I'm not sure what day in health class they told you that you can use your cock to barbecue stuff on a grill, but I guess that's a thing they want to encourage?
Say what you will about the American education system… at least we never showed children what people in Denmark themselves are decrying as a show that "panders to pedophiles." Jesus Christ. What is happening here?
Through the chaos of leading a pack of dogs with his penis, John rams into a statue and ruins the park for everyone.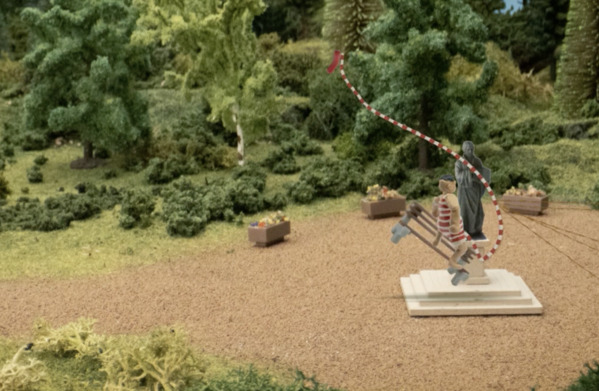 Damn you, John! This city ain't big enough for both that statue and your enormous cock.
So, yet another business idea is ruined by a man's penis. John finally goes home and cooks.
Here's the intro for each episode. It shows more of John's random huge-dicked antics:
This show's release in January 2021 comes on the heels of Denmark's #MeToo movement, and many have speculated that this show is cultural backlash. I look forward to a show about a woman with an enormous vagina to counteract the damage done by this show.
All images and clips are from this batshit website.