There's nothing wrong with trying to find a quicker, easier way to do everything. The haters call it "laziness," but I call it: efficiency.
I mean, there has to be a better way to make the perfect pancake or peel fruit or heat your food in the microwave? Right?
Uncommon solutions to common problems. That's what a life hack is. And with 1,000s of life hacks floating around the web, we thought we'd try to find some you haven't heard of yet, but definitely should.
This amazing list of tips and hacks should come in handy for just about everyone, so enjoy. And do let us know if you have any suggestions for the list. We could always use more!
---
1. Here's how you should be peeling oranges: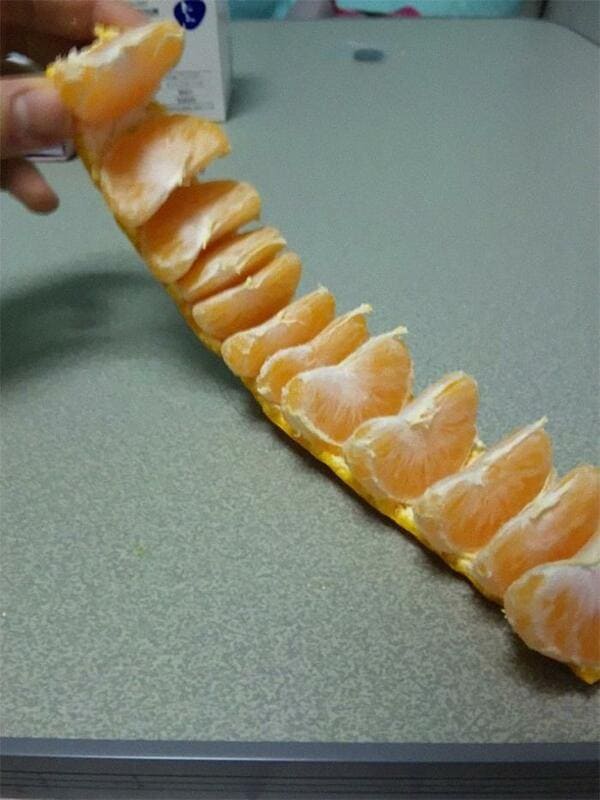 In fairness, this one isn't super easy to do perfectly and might take a few tries to get right, BUT, if you cut the top and bottom off an orange, and then make a cut on its side, it should unroll neatly into a little single-file line of orange pieces.
2. How you should be pouring your drink cartons: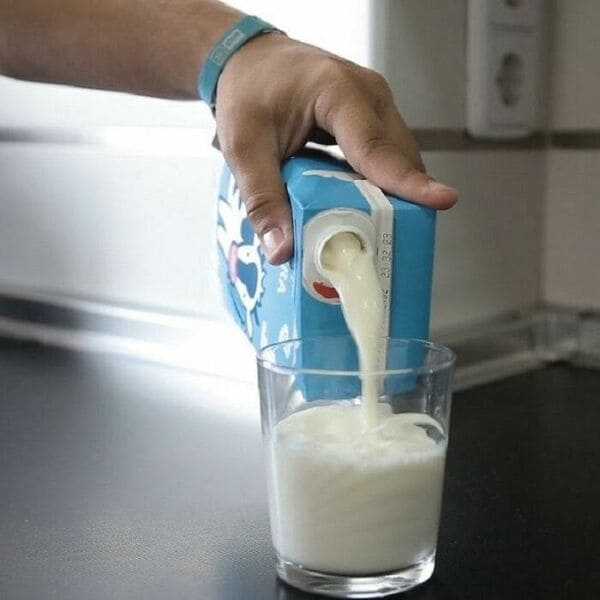 Whether it's oat milk, soymilk, almond milk, or good old fashioned cow milk, if it comes in one of those cardboard cartons, you should pour from the OTHER SIDE of the carton. With less milk and air moving around in the container it'll help you keep your hand steady and the stream of liquid should flow more evenly.
3. How you should clean a blender: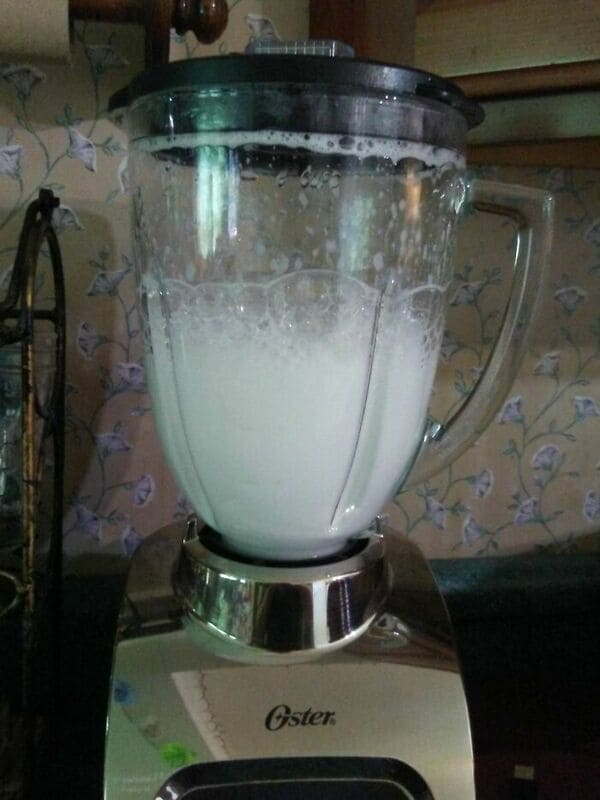 Do you hate trying to scrub the inside of a blender way down by where the blade is? Sure, you can take the blade off to avoid cutting your hand, but it's still a pain to scrub the narrow bottom. Try this instead: just put some water and dish soap in it, then pop that baby back in the motor unit and push "blend." After 30-45 seconds, you should be good to rinse and dry.
4. How to chill a bottle of beer or soda quickly: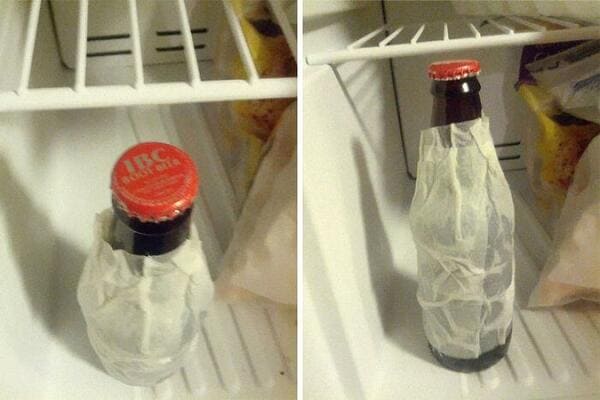 If you're like me, you (1) never have enough cold beers ready and (2) never remember to get the one you put in the freezer out before it explodes. Well, I can't guarantee you won't still forget to take it out, but what I can say is putting a wet paper towel around your bottle and sticking it in the freezer should cool it in about 10 minutes. If you can remember your drink for 10 minutes (instead of 2 hours) you should be good to go!
5. How to peel a banana properly: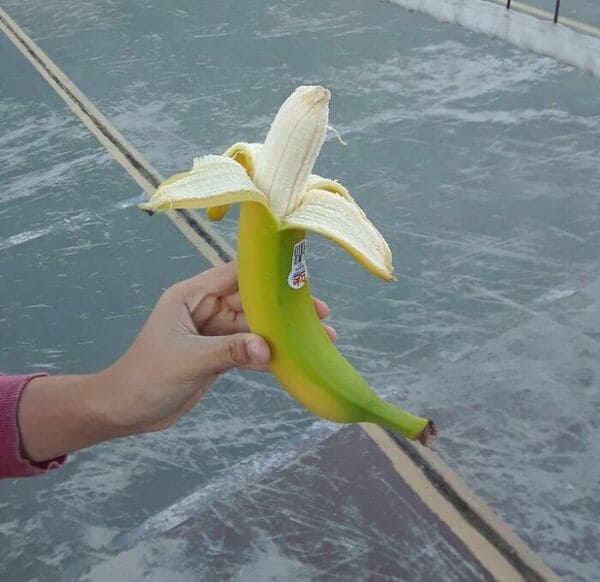 Turns out there's still a lot we can learn from monkeys, who peel their bananas from the "bottom" rather than the top. If you peel from the "bottom" you won't squish the top of the banana. Try it!
6. How to store a jar of peanut butter: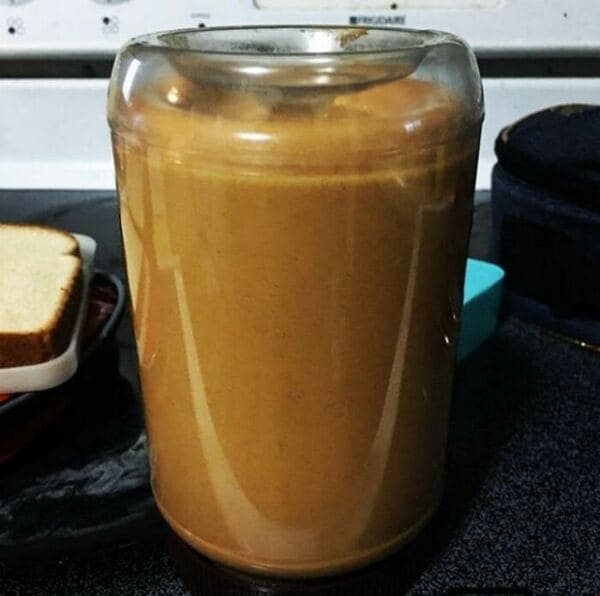 Eww, that peanut butter oil is gross. (Ok, not really, it's just natural fat from the peanuts, but it seems gross.) If you store your peanut butter upside down, the oil rises to the "top" and that makes it easier to mix back in when you go to use it. Stirring peanut butter, after all, take some energy.
7. How to keep your computer from sleeping when you walk away: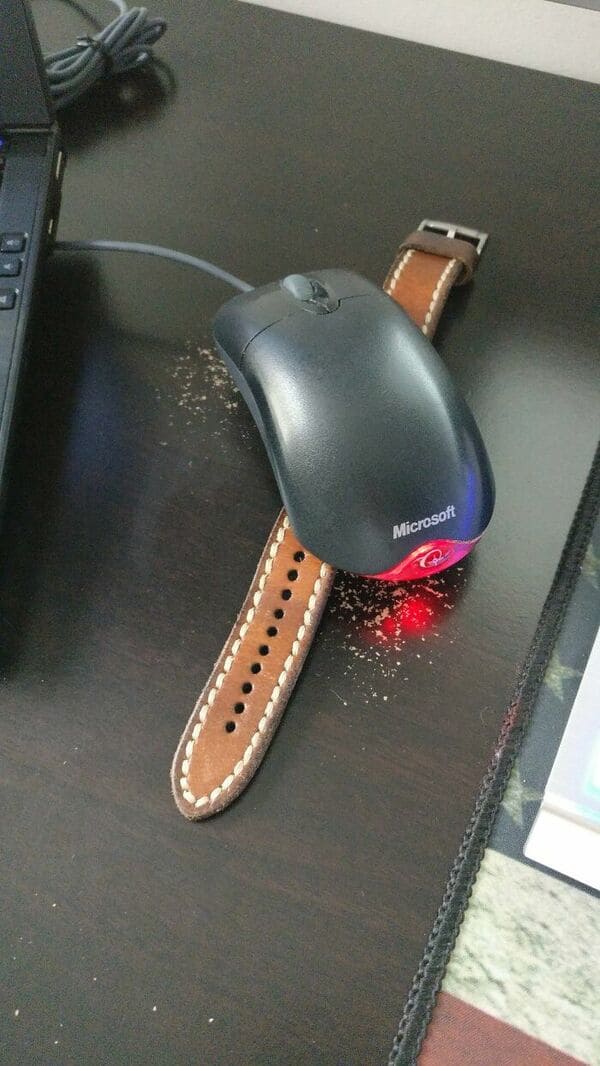 Assuming you don't want to change the power settings (or can't because IT won't let you) if you ever need to step away from your computer but don't want it to lock while you're gone, place your mouse over the top of an analog watch. The mouse should pick up the ticking of the second hand and keep your computer active.
8. How to heat multiple plates in the microwave more efficiently: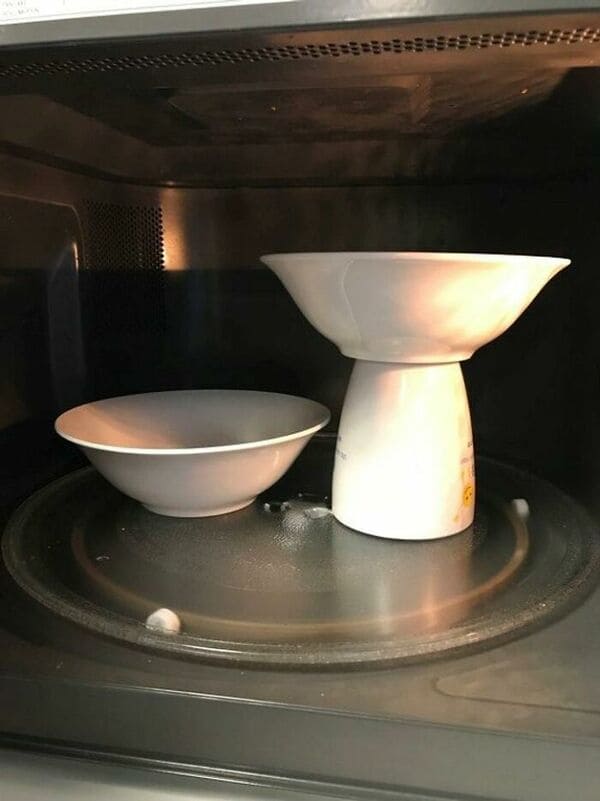 If you're in a rush and need to heat multiple things up at once, most microwaves don't have enough space for more than one plate. But here's the thing: the WHOLE microwave is receiving the same amount of heat, it's just the top part doesn't have anything in it. Try resting a plate or bowl on an upside-down cup though. That should give you enough room to add a second plate. And maybe even a 3rd if you try multiple sized cups to create "levels."
9. How to keep your succulents watered while you're away.
If you're going away on vacation, place a pot on a step stool on your counter your succulents around the step stool, wet & run strings from the pot to the plants (tuck into each pot), fill the pot with water & the water will leach down to the plants.
10. How to make a smaller batch when you don't have a smaller pan.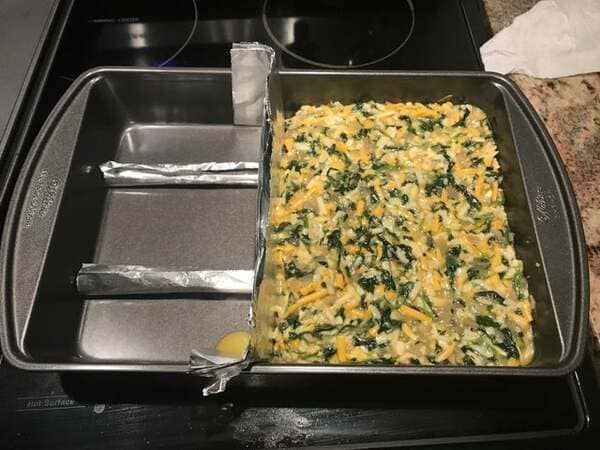 Foil. Is there anything it can't do?
11. How to keep your ears from getting destroyed while wearing a COVID mask.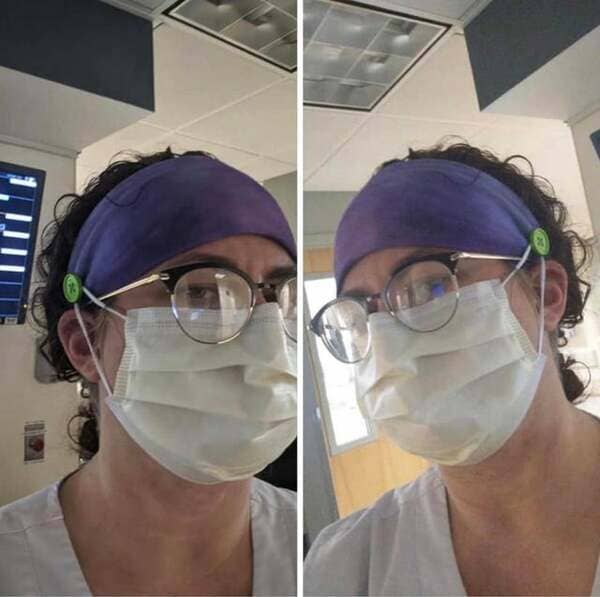 Ok, this one is mostly for women or men who wear headbands, but if you're wearing a face mask (which you should be doing), try sewing a button to a headband and attaching the mask to it to keep from destroying your ears.
12. How to keep track of your screws and parts while building "assemble yourself" furniture.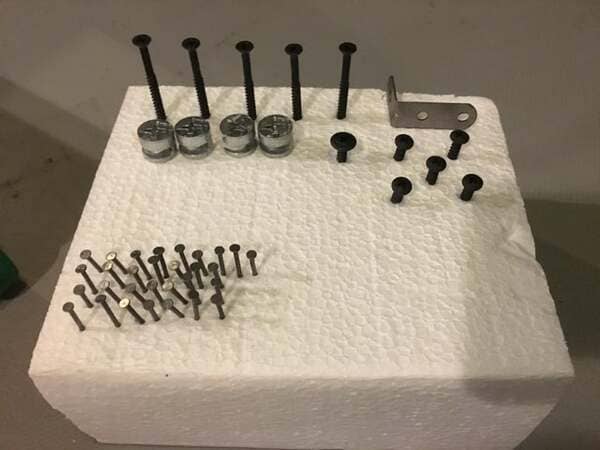 Most "assemble-yourself" furniture comes with some styrofoam packing, so make good use of it by sticking all your parts into it instead of looking around frantically when it comes time to move to the next part of the instructions.
13. How to read those little codes on the back of makeup products: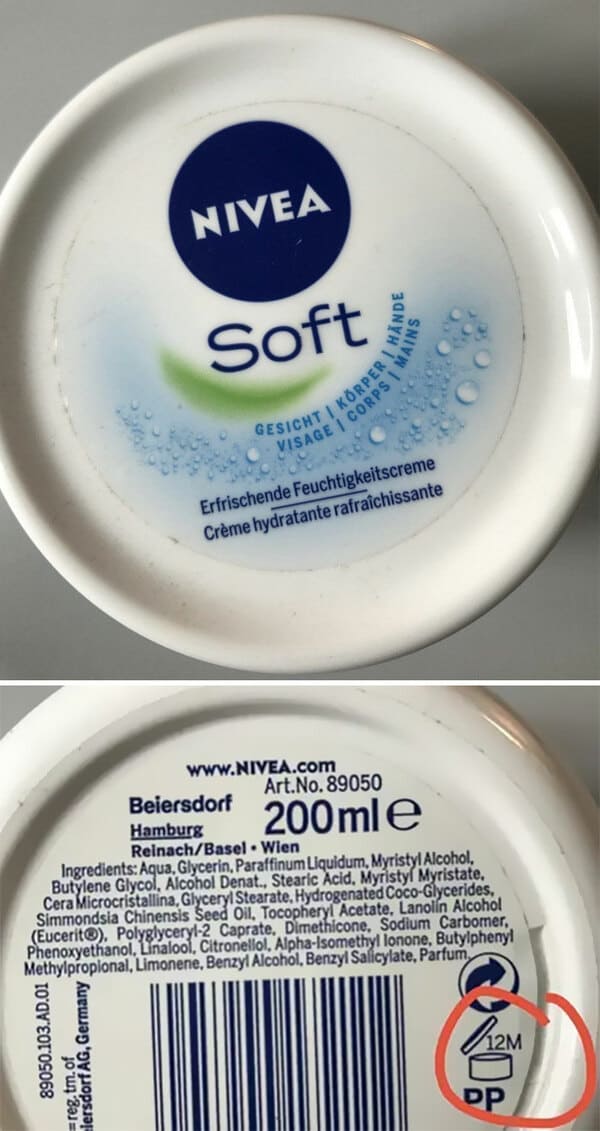 Ever wonder what the "6M", "12M" or "24M" numbers were on your lotions and makeup products. Easy: They're the suggested shelf life before the components start to break down. Do yourself a favor and check your medicine cabinet for anything marked "12M" that you've had since Obama was president. You MAY want to throw that out.
14. "My kids were always complaining about getting the heel of a bread loaf, so I started flipping it over and putting the end side down so they wouldn't know."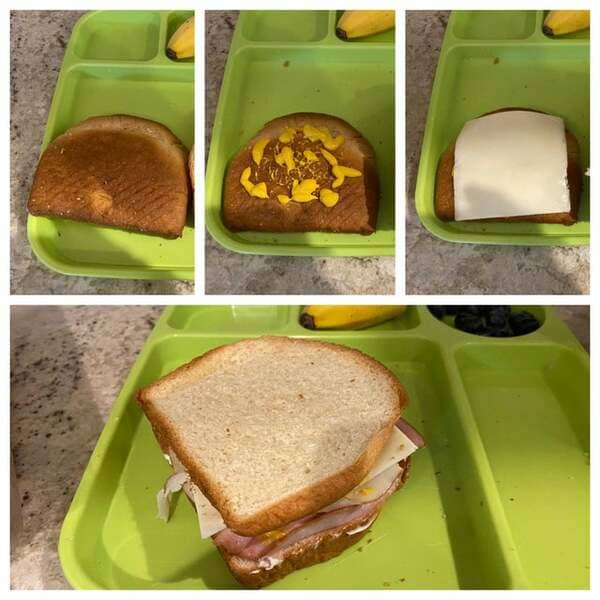 15. That drawer under your oven ain't for storage…
Have you been using that drawer for storing pots and pans? Possibly that bread-maker you never use? Well, that's not what it's for.  Turns out manufacturers originally made that drawer for keeping food warm until people were ready to serve it. It's a warming oven! I bet you didn't know that. I know I didn't. Guess it's time for me to go clean out all my pot lids and the Turkey tray I only use at Thanksgiving.
16. How to use the tab on your rearview mirror correctly: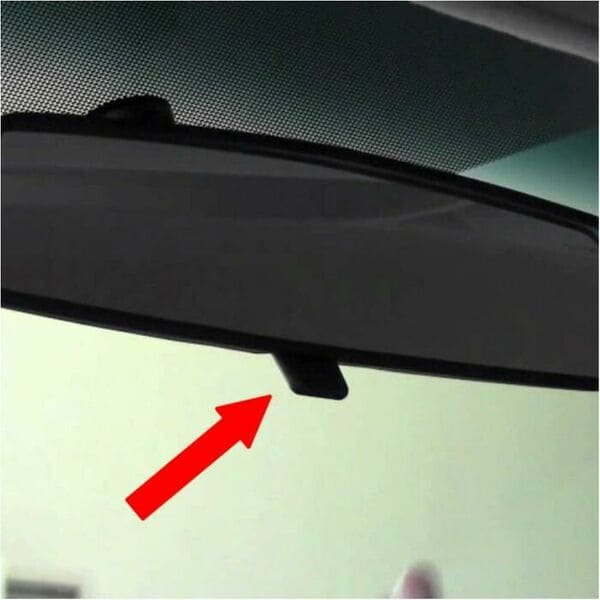 Did you know that tab is actually supposed to be for "day" and "night" modes? In the day view position, the front surface is tilted, and the reflective back side gives a strong reflection. Vice versa at night, which keeps bright headlines from blinding you.
17. How to break car window in an emergency e.g. under water:
How to break car window in an emergency e.g. under water. from r/lifehacks
18. Here's an easy method to get your car out of the mud:
Here's an easy method to get your car out of the mud. from r/lifehacks
19. That little arrow next to the gas pump light on your car's dashboard…
Ok, to be honest, this is something I didn't learn until the age of 30 (maybe even 35?) so don't feel bad if you didn't know either, but that arrow on your fuel gauge is supposed to tell you which side of the car your gas cap is on. And here I used to just have to get out and look when I rented a car or borrowed someone else's car. The important thing though is that I know now.
20. How to heat one plate of food more efficiently:
Hey, #8 is a good hack for when you have multiple plates of food to heat, but what about just one? Easy: just create a small hole in the middle. This way the heat distributes evenly and your entire meal is the same temperature. (Disclaimer: This does not apply to Hot Pockets, which, probably by design, will never be anything but a scalding outside and frozen inside.)
21. How to actually fold a fitted sheet (someone FINALLY figured it out:)
How to easily, and neatly, fold a fitted bedsheet from r/lifehacks
22. How to make better pancakes:
23. How to protect your car door from getting scratched in your garage: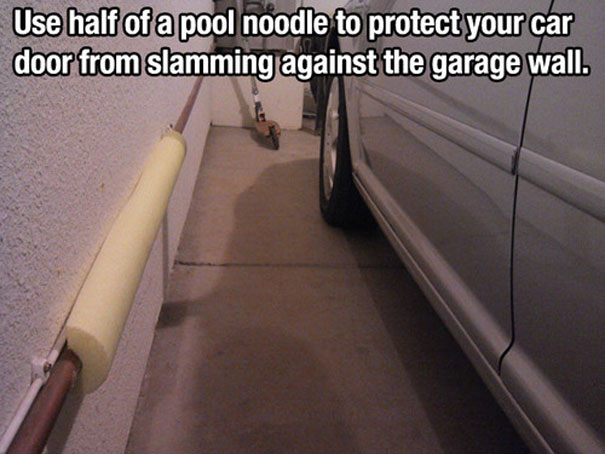 24. How to make better BLTs: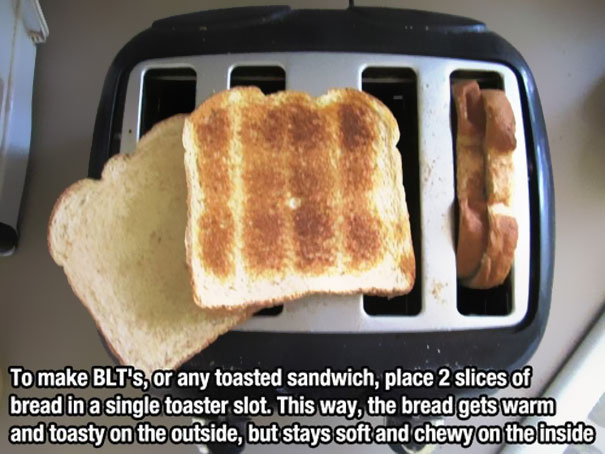 25. How to quickly identify which key is which: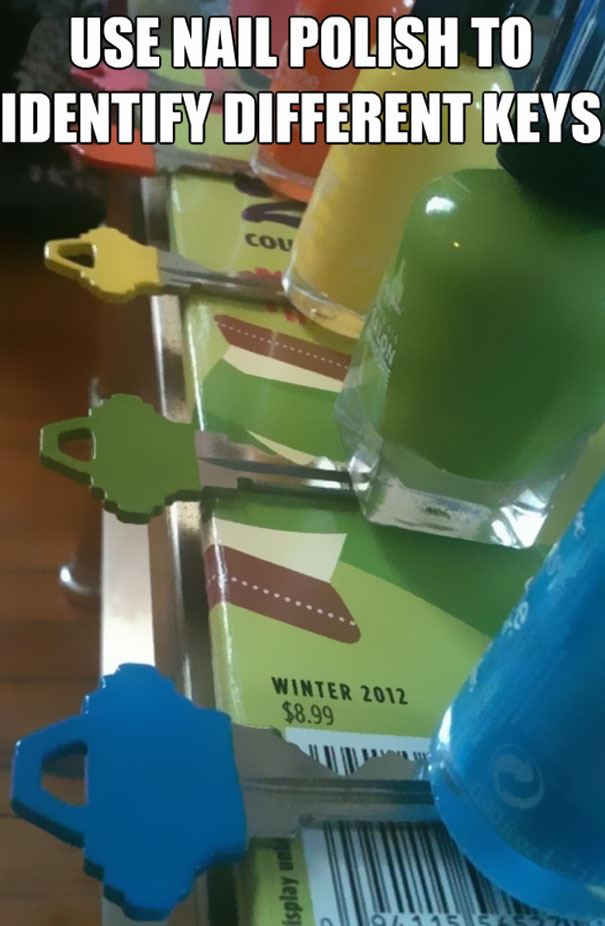 Still thirsty for more life hacks? Ok, here ya go: