10.
James Woods was pretty unhappy with this reply. I'm still blocked. pic.twitter.com/3pFby184hG

— Palle! (@Palle_Hoffstein) January 10, 2020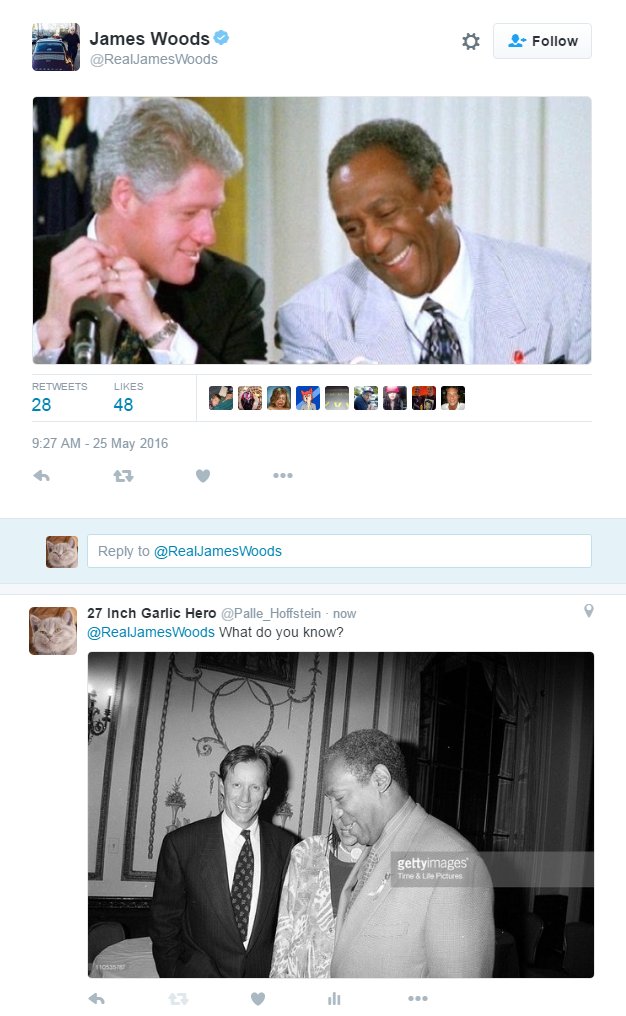 11.
Rose McGowan smooth cursed me out bc SHE referenced the N word pic.twitter.com/qVtJLCfDjW

— Valerie Complex♓️♋️♎️ (@ValerieComplex) January 9, 2020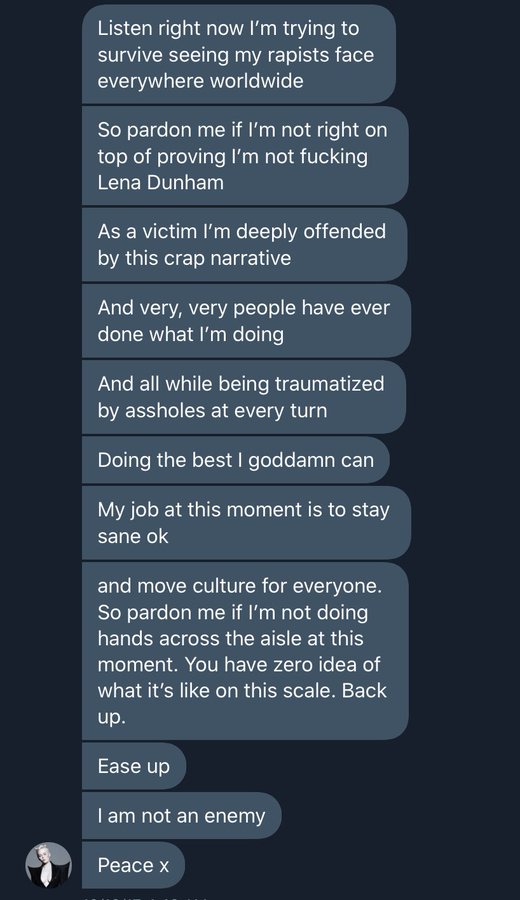 12.
Matt Damon 'liked' something stupid I said about Ben Affleck then followed me for three whole minutes until I asked why on earth he made 'we bought a zoo' and then unfollowed me, & an hour later left twitter https://t.co/RKtBovMQmb pic.twitter.com/8oXL9ohlOH

— village fetish (@botandy) January 10, 2020
13.
Taika and I talked about Elmo once… https://t.co/PQwdFpBsE3 pic.twitter.com/xvbHoK6xcZ

— Miss Antropía (@IamMissAntropia) January 10, 2020
14.
Not me but this is funniest shit I saw by @LLW902 pic.twitter.com/qHBgqBHMSn

— Reviewer #2 (@famaramaMBBS) January 10, 2020
15.
When Christopher Meloni came into The Museum of Sex where I worked and then jokingly denied it. (My name was Dildo Dealer at the time) pic.twitter.com/52AlHAkAPk

— Dragon Rider (@queenofpern) January 10, 2020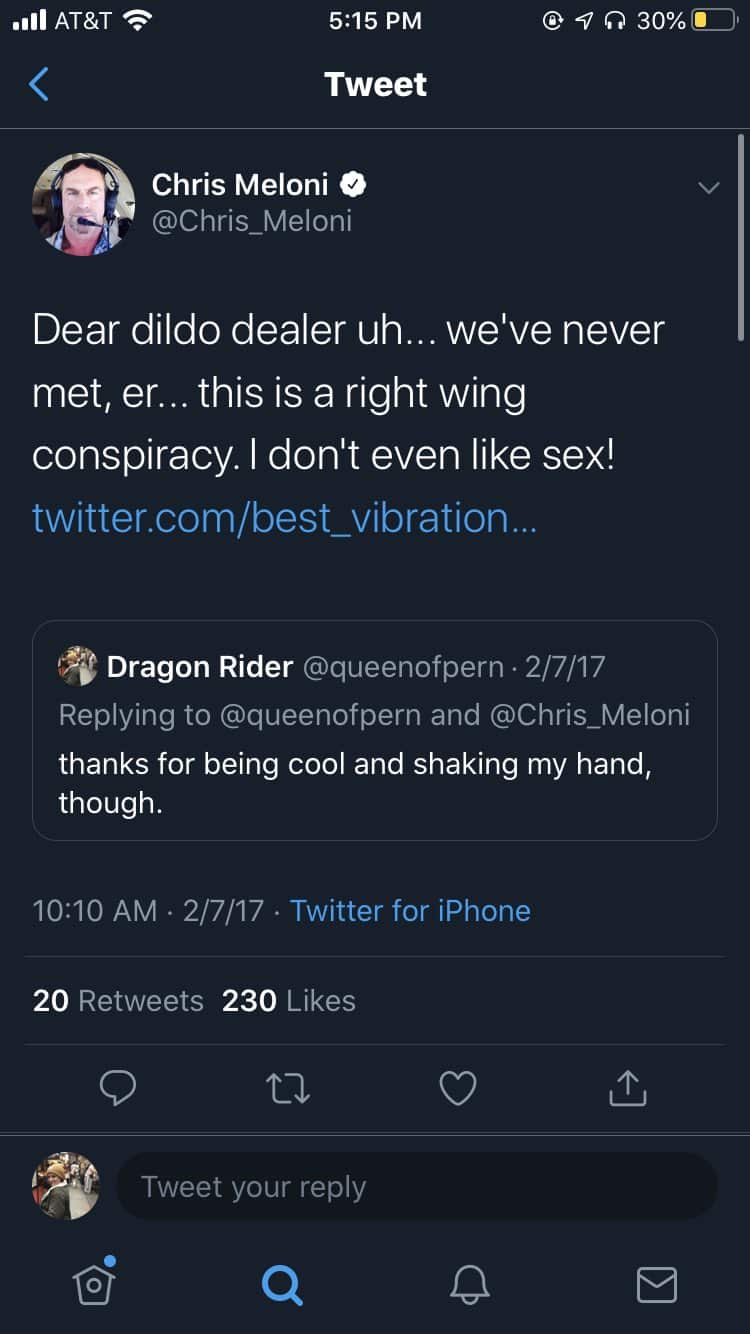 LOL mines with Christopher Meloni too. pic.twitter.com/XUyUwrE2eW

— Joe Lamour ️‍ (@lamour) January 10, 2020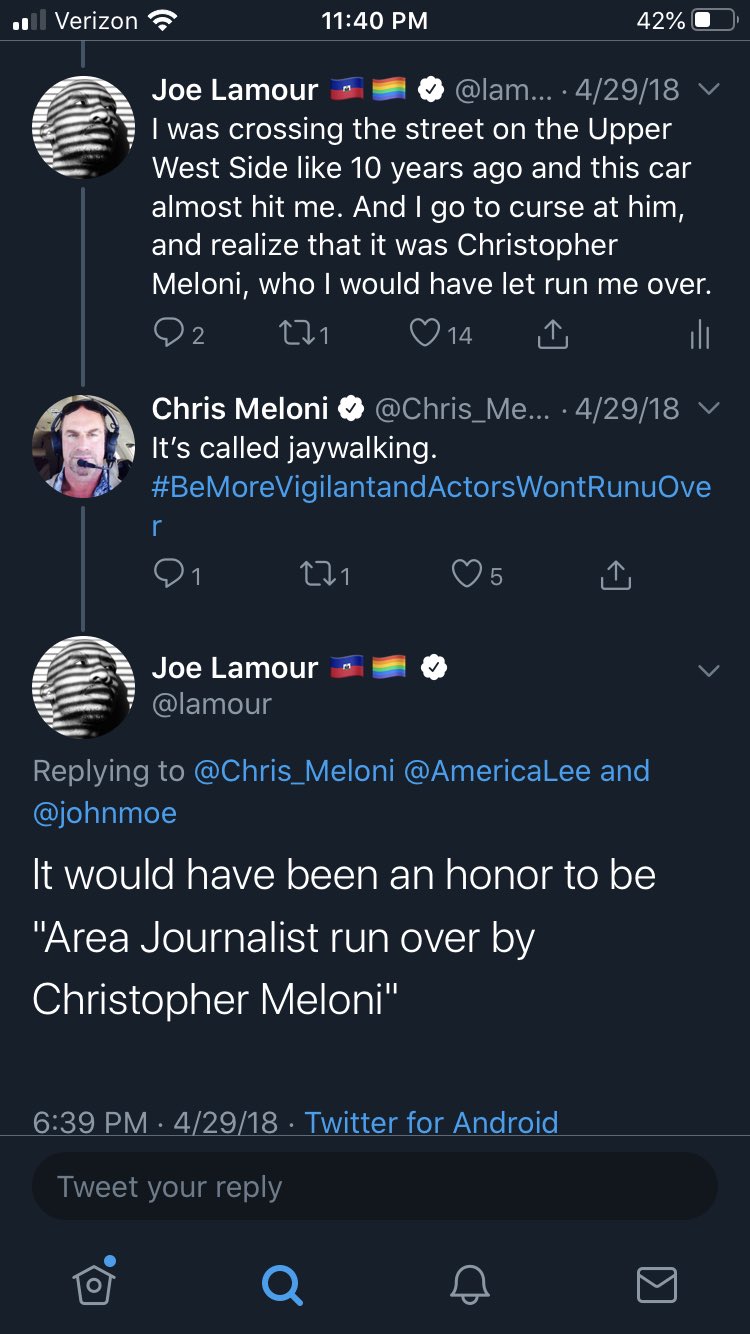 16.
Trolled her and got trolled back lmfaoo, gotta love her https://t.co/AT1U4IF2YW pic.twitter.com/cG8b2IRqy2

— Ḳ (@KoaBuddhaxxx) January 9, 2020
17.
This was an L on my part for sure https://t.co/ahMputqLfz pic.twitter.com/TegWiHh2Yk

— Cassand-Ra (@Dykeules) January 9, 2020