Grandmas are funny. It's a fact. Even when my parents' parents were trying to discipline me, it sounded hilarious. They kept telling me I'd never make it, and look at me know. I'm… employed.
Grandmas, specifically, are funny even when they're not trying to be funny. These stories about grandmas prove that point.
I hope when I'm old, I'm as effortlessly entertaining as these women. Right now, I think I'm trying too hard. What I need to do is age into my funniness. With grandmas like these, who needs young funny people?
We are all blessed every day by funny grandmas:
---
1. A lovely tale of grandmothers.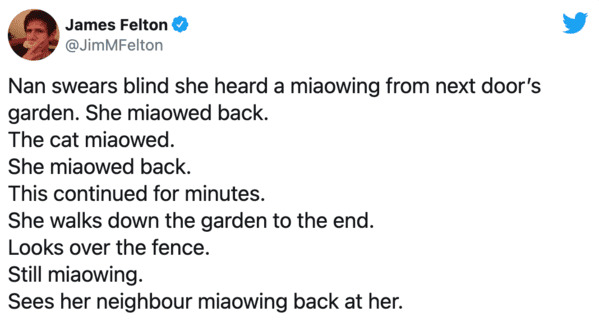 2. Hell yeah, lady.
My Grandmother promised all of us if she made it to 90 she would get a pink mohawk. Well, she made it to 90🤘 Rock on Grandma! pic.twitter.com/H2U6pKCw2C

— 𝔹𝕠𝕓𝕓𝕪 𝔻𝕦𝕜𝕖 (@BobbyDukeArts) April 8, 2018
3. Her first tattoo.
80 years later, and Grandma got her first tattoo. A heart with two dots. One dot for meadow, and another for grandpa. pic.twitter.com/7bxulwvIZ4

— Hunter Pollack (@PollackHunter) April 15, 2018
4. Every grandmother should make one.
My grandma has a bitmoji. This is the most wholesome thing I've ever seen. pic.twitter.com/T060z6AVMn

— Ashley (@KippKipp_Hooray) April 15, 2018
5. Mailed the selfie to her grandson.
6. You're only old as you feel.
7. Grandma pasted her face over Scarlett. She's had it up for 30 years.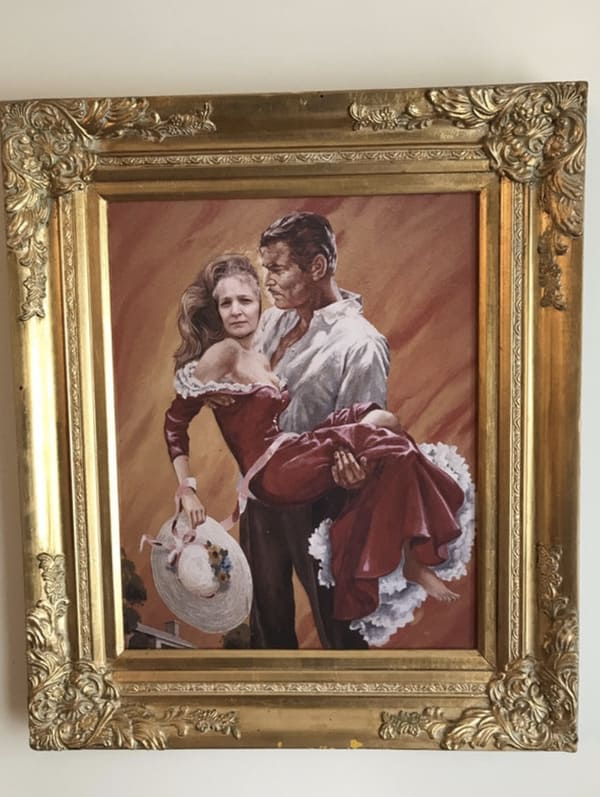 8. Big anime fan energy.
Got a text from my little brother saying,
"Grandma is wearing your old shirt…" pic.twitter.com/qAvUdvaQ0K

— Em @ HomeCon 2021 (@Lettelle) March 16, 2018
9. A lovely umbrella with plants that grow thanks to rain.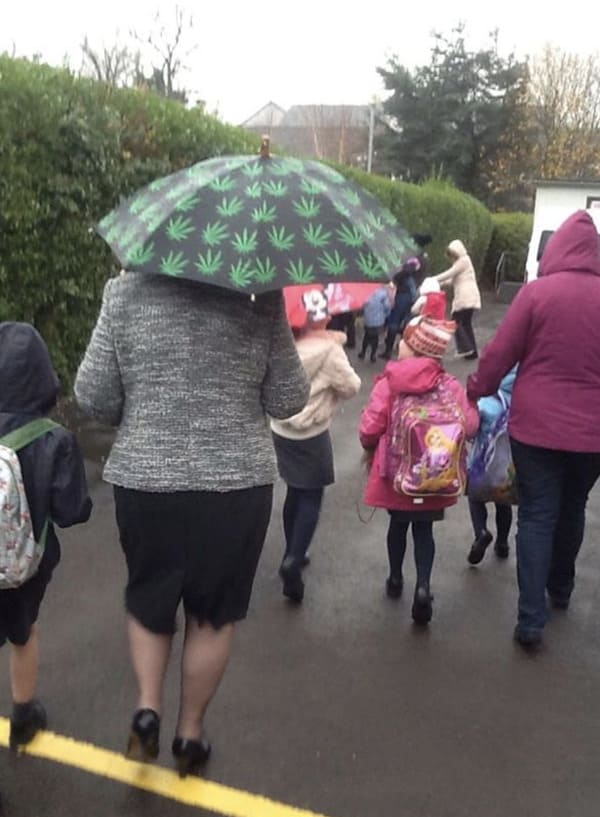 10. Happy Fourth to this grandma and no one else.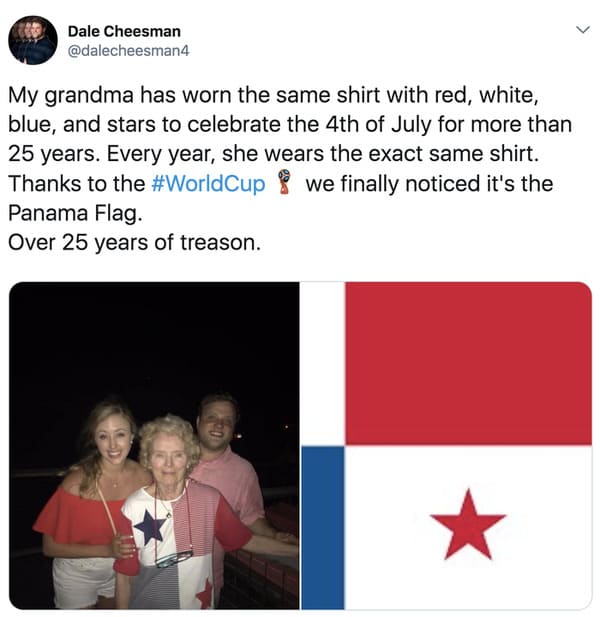 11. This grandma bought someone some lovely "flower gloves."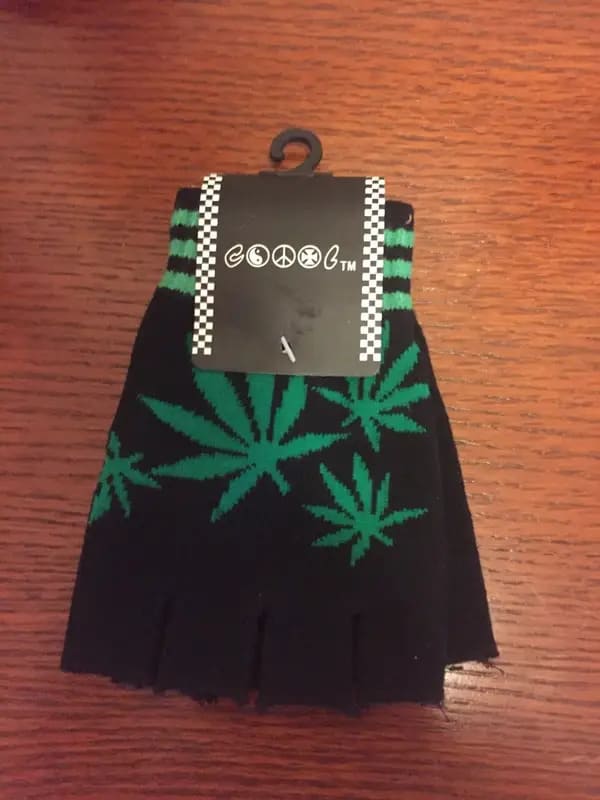 12. Priorities.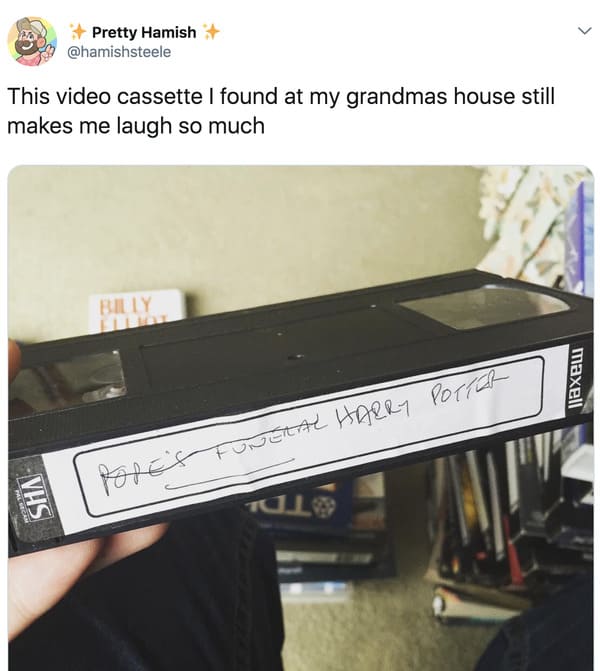 13. Chug, chug, chug!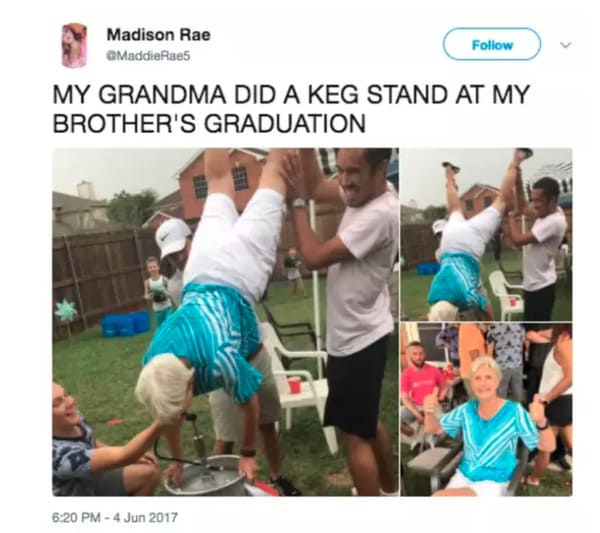 14. It's an iPad, not a cutting board.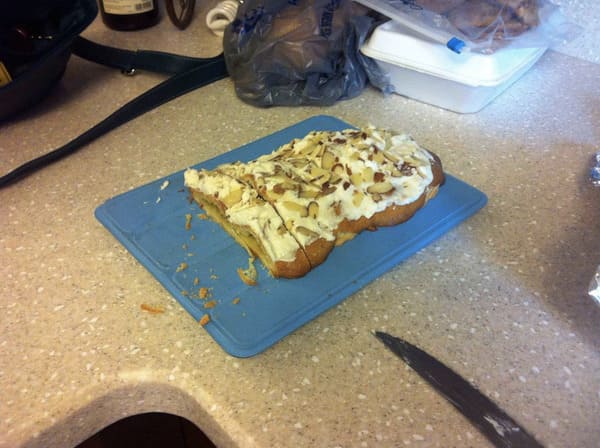 15. Sneaking into her own home.

16. Charge that memory stick.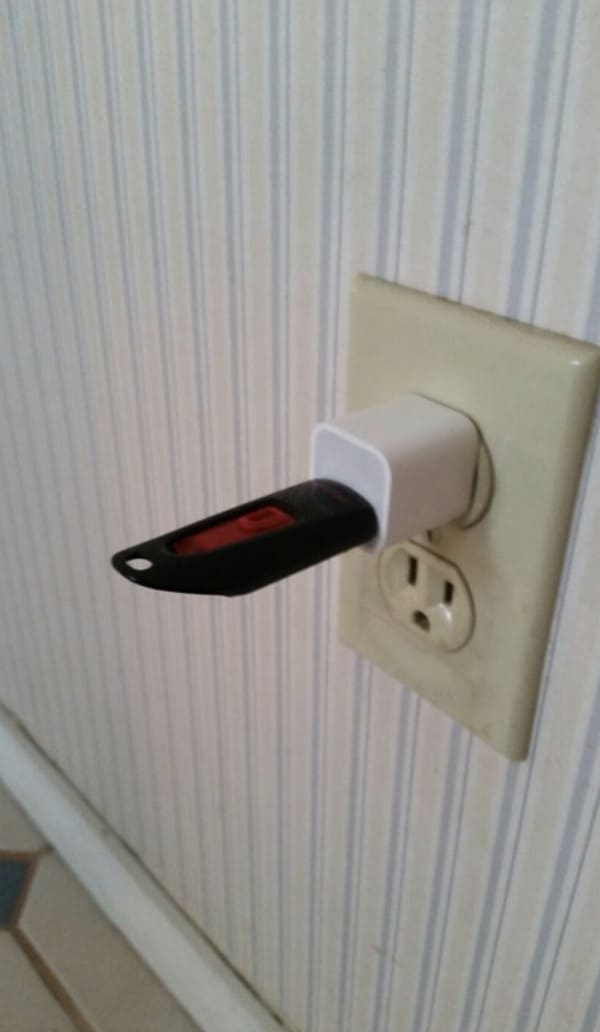 17. When you ask for Sour Cream & Onion Chips.
18. Take the money, sir.
19. The funniest grandma I've ever seen. Pumpkin Pie!
20. The most honest grandma.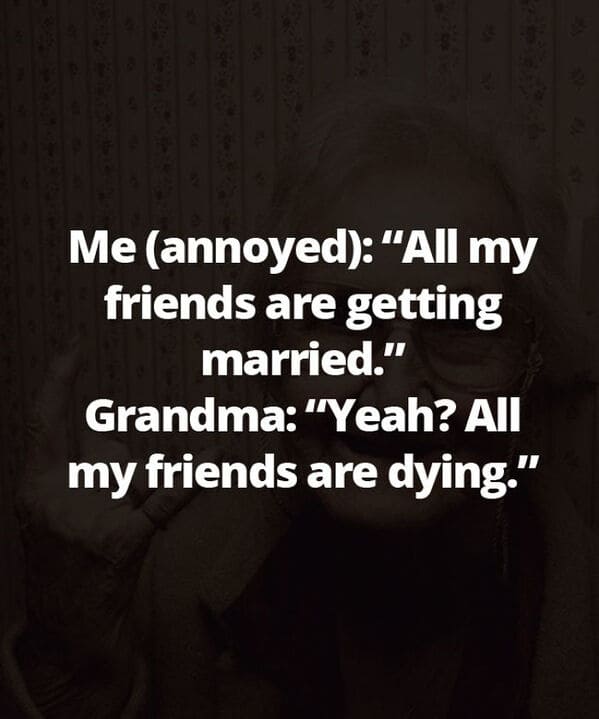 21. I expected nothing less.