I went to high school during the Golden Age of Adam Sandler and had to suffer through group dates to the strip mall movie theater whenever one of his films came out. I never found him funny, but that's because I'm a humorless hag!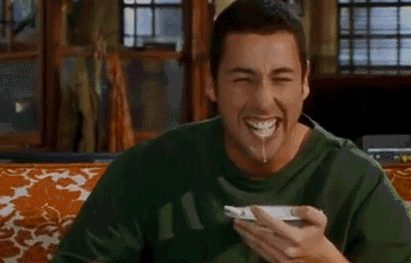 Still, Sandler remains a pretty famous exemplar of a certain type of humor—and, according to a Facebook group called "People who sort of look like Adam Sandler but aren't Adam Sandler"—a specific kind of image. Maybe it involves Oakley sunglasses, a short haircut, and a soul patch? Oversized T-shirts and swimming trunks? A backwards baseball hat?
Yes, this is Bob Dylan, but you gotta admit there's a resemblance.
The 'People who sort of look like Adam Sandler but aren't Adam Sandler' group has more than 273,000 followers, many of whom submit images of themselves or other people that look like Adam Sandler.
Some of the images are even rated depending on how eerie the similarities are. For example: "9.5/10 this is a good Sandler, hair cut and dress sense add to the look, very similar. Rate this one quite high."
Kind of unnerving, right?
One of Sandler's latest film, directed by the Safdie brothers, is not a typical Sandler comedy. Uncut Gems stars Sandler as Howard Ratner, "charismatic jeweler always on the lookout for the next big score."
"When he makes a series of high-stakes bets that could lead to the windfall of a lifetime, Howard must perform a precarious high-wire act, balancing business, family, and encroaching adversaries on all sides, in his relentless pursuit of the ultimate win."
Sandler's last Netflix film, Murder Mystery, was widely panned. However, Uncut Gems is garnering early praise, with Vanity Fair saying Sandler turns in a skillful dramatic performance by going "full dirtbag."
"I wasn't prepared for Uncut Gems, which pushes his comic persona far toward the malicious insecurities that have long given Sandler his fire […]Here, juiced up with an awful mustache and a personal style befitting his awful merchandise, he unleashes untold reserves of mania and panic. I can barely think of a moment in the film in which Sandler isn't screaming," writes reviewer K. Austin Collins.
More funny celebrity photos, tweets, and memes: