Airports have really stepped up their game in recent years. Whenever I go to the airport, be it for work or just traveling for fun, I always get this weird sense of relaxation after getting through TSA while I sit at the bar people watching.
You never know what you'll see because so many people are constantly coming and going. It could be someone sleeping in a hammock or on an air mattress, or it could be someone bringing a pizza through security.
It's been over a year since I've been to an airport band I can't wait to order a $10 Miller Lite and observe the strange world of the airport but these weird pictures will do for now.
---
1. "I saw this guy at the airport playing Age of Empires on his knee."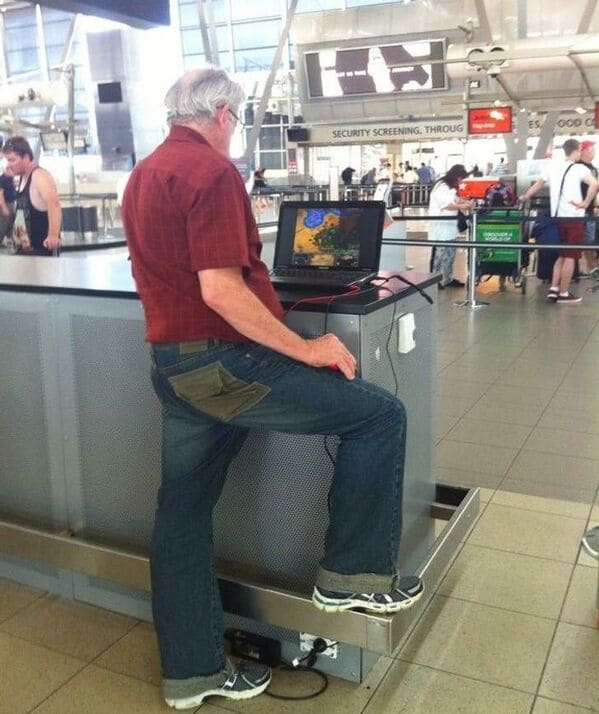 2. "This couple took 'sleeping at the airport' to a whole new level."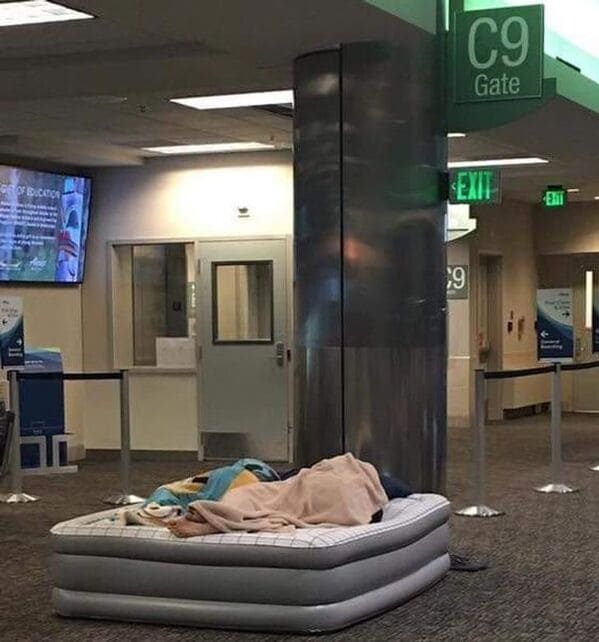 3. "This guy going through airport security had 2 pizzas as carry-ons."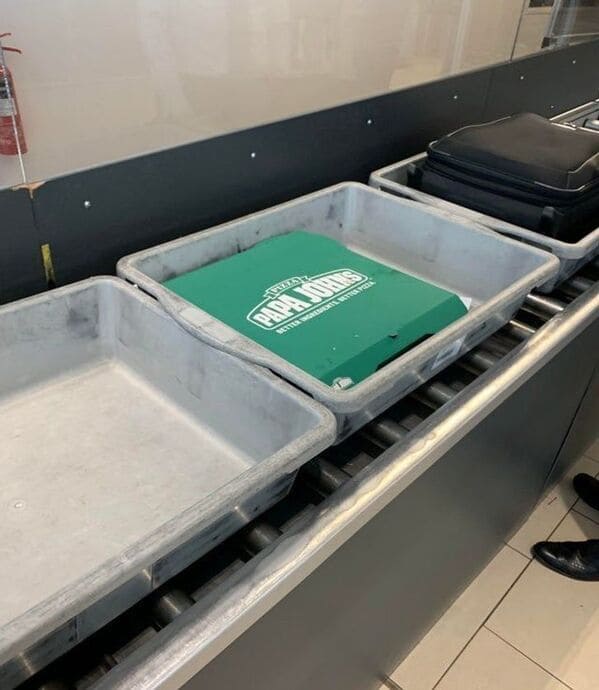 4. "This dog watched me the entire time I was in the bathroom at the airport."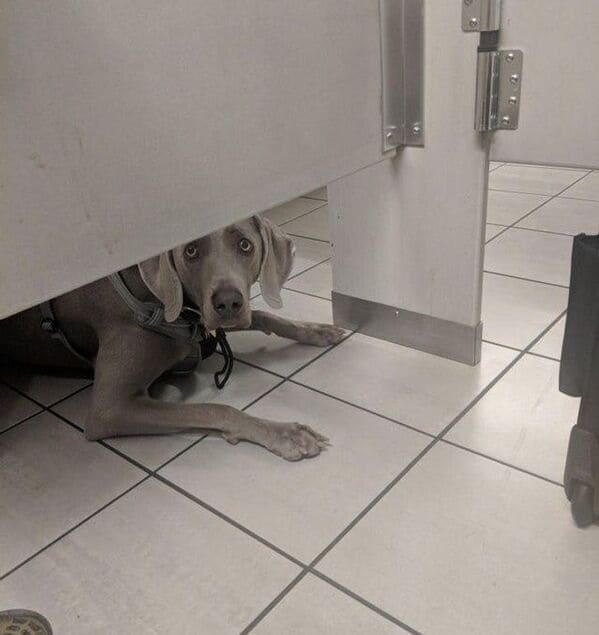 5. "They just finished upgrading a terminal at our country's airport, and these are the urinals in the new bathrooms."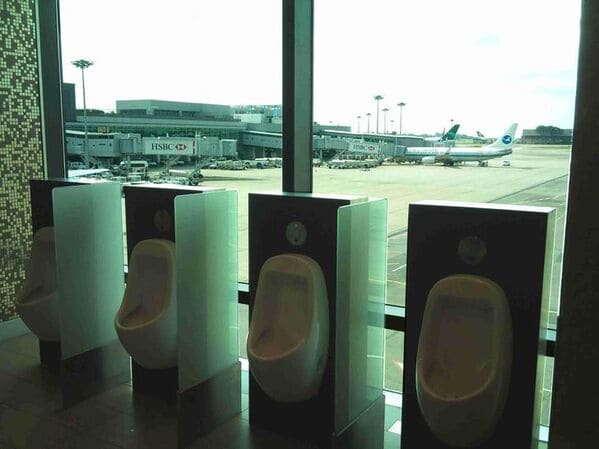 6. "This airport restroom has 4 different types of hand dryers."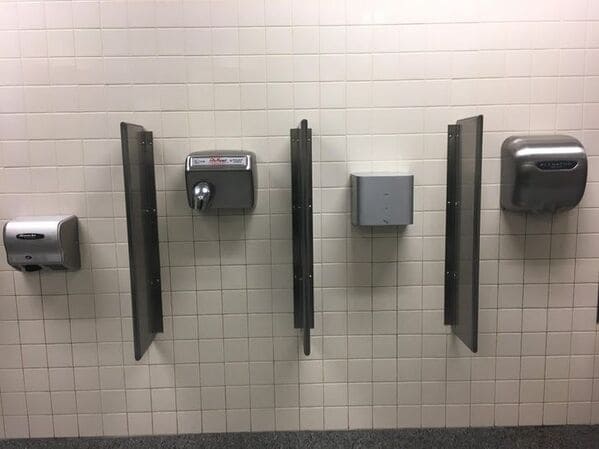 7. "Someone checked in a stick at the airport."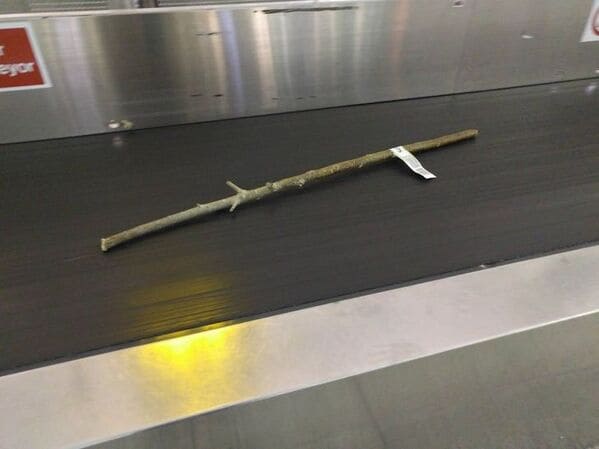 8. "This realistic bronze statue at the airport"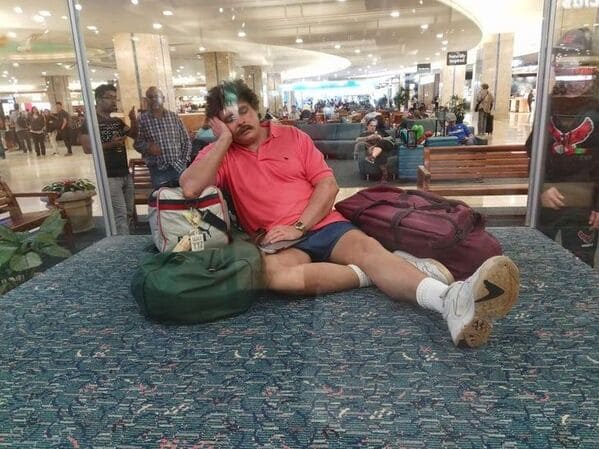 9. "The drains for the sinks in the Minneapolis airport are airplanes."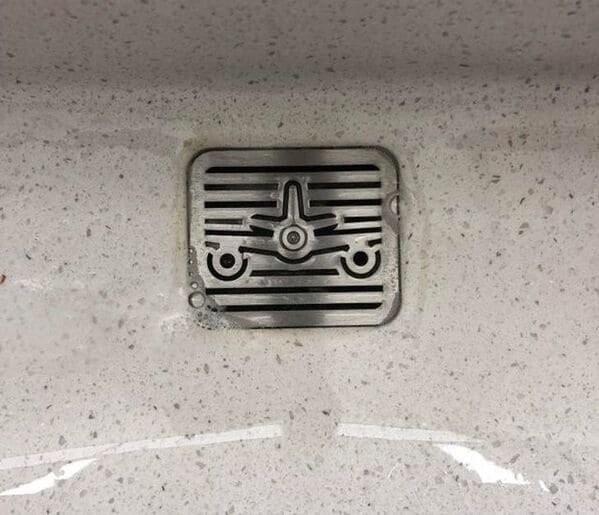 10. "My dad bumped into his doppelganger at the airport in Newark."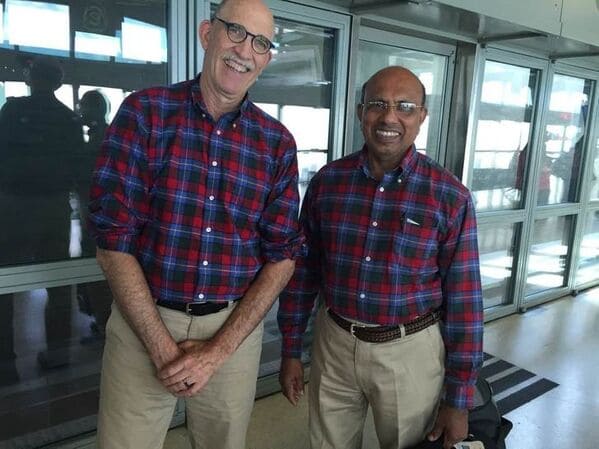 11. "These helpful robots wander around the Incheon Airport in Seoul. Everyone can come up to them to check for flight information."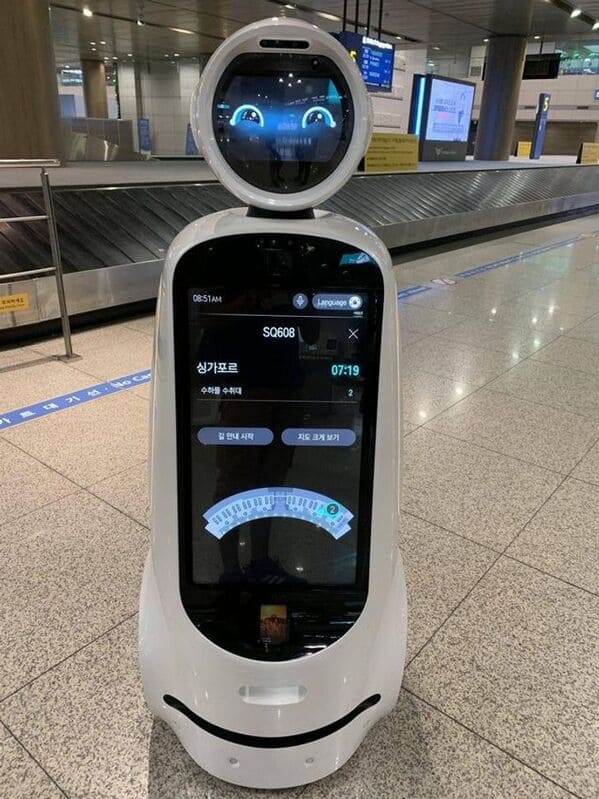 12. "Another picture from the Incheon Airport"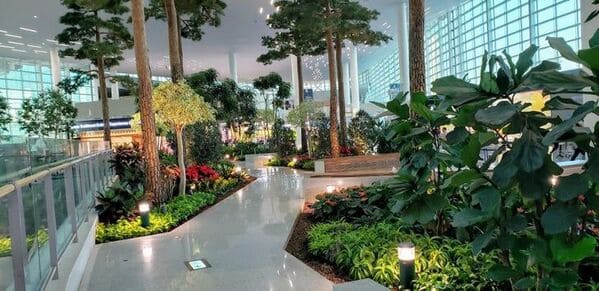 13. "I saw this guy sleeping at my airport gate. He's my hero!"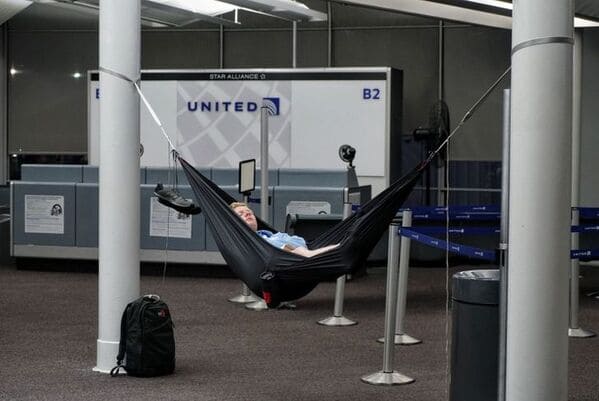 14. "I think they're recording us (Bremen Airport)."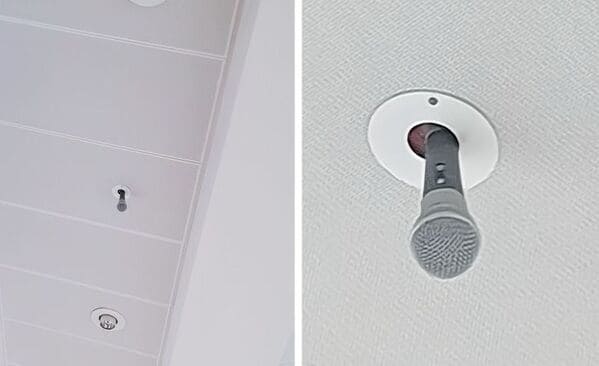 15. "Melbourne International Airport, 2:30 a.m. — this guy is eating frozen vegetables from a bag."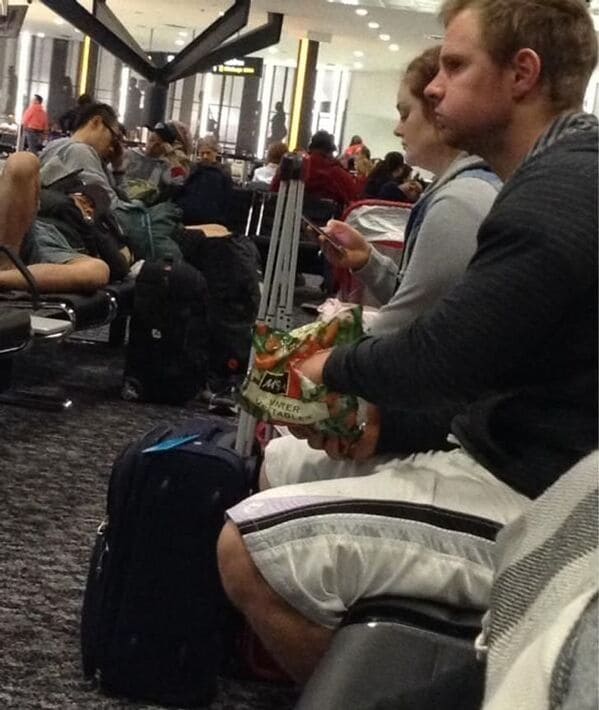 16. "An airport is the best place for selfies."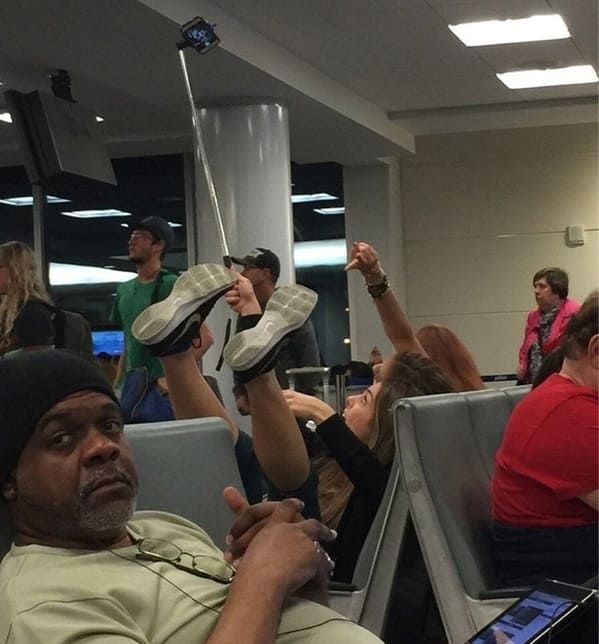 17. "Trendsetter."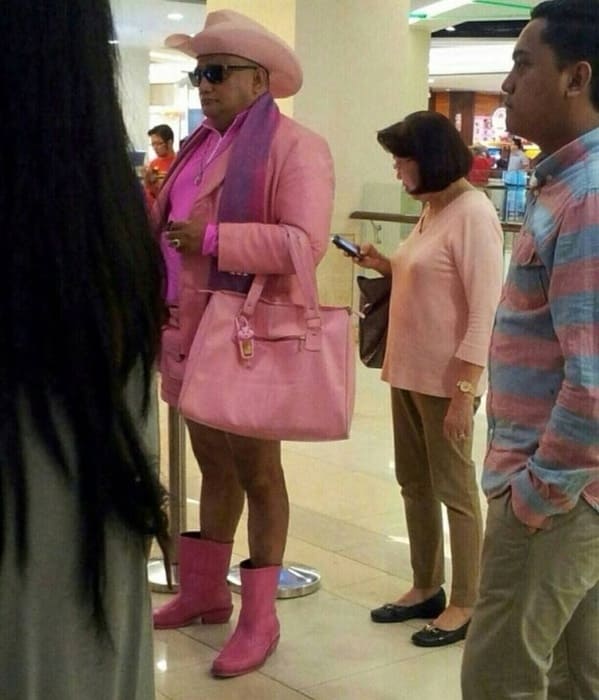 18. "My friend saw Stephen King at the airport."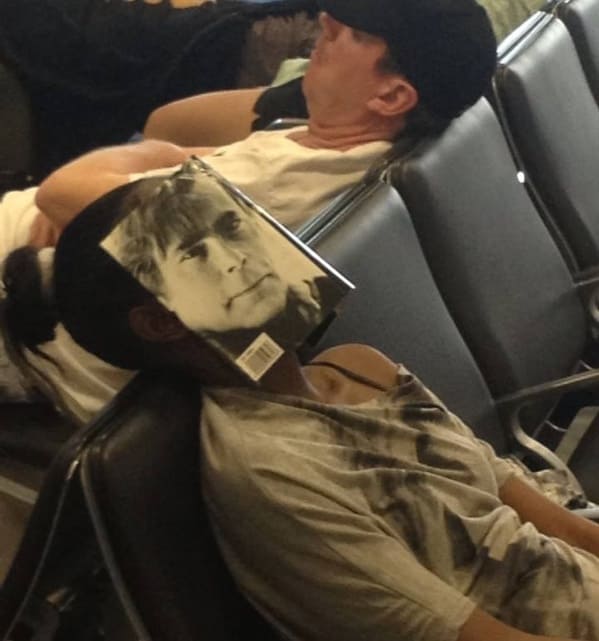 19. "Traveler level: 100. This guy is ready for all flight delays and long connections."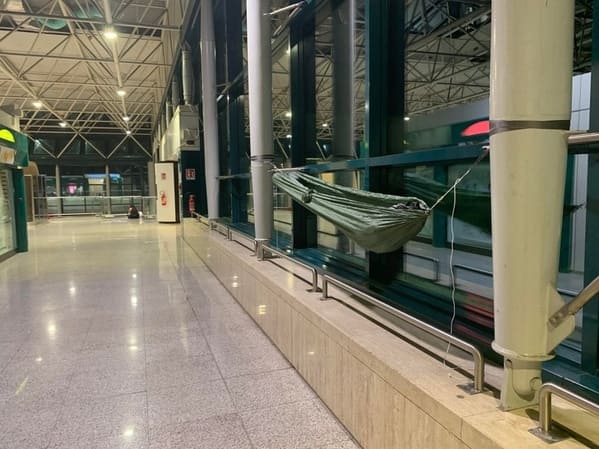 20. "Finally, you're inside the plane. Your neighbors are a woman and her smoked fish."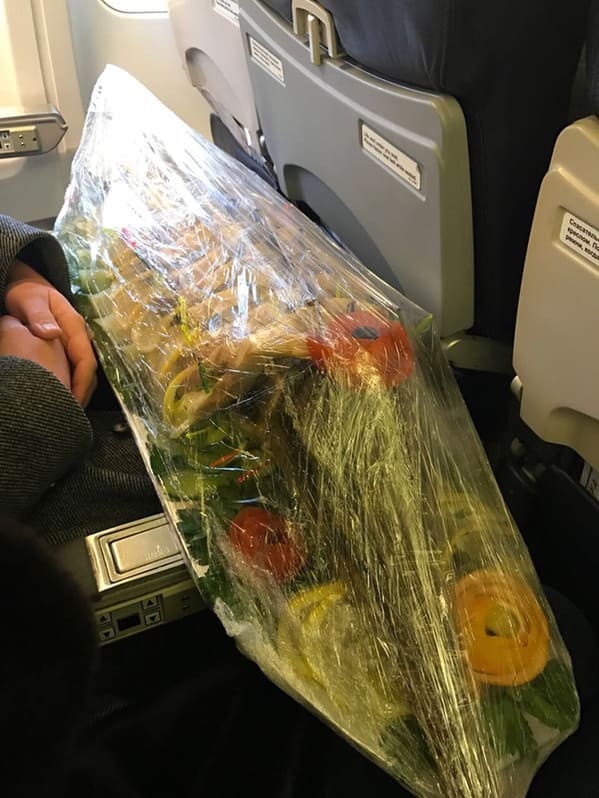 21. "This girl knows for sure what a warm welcome is."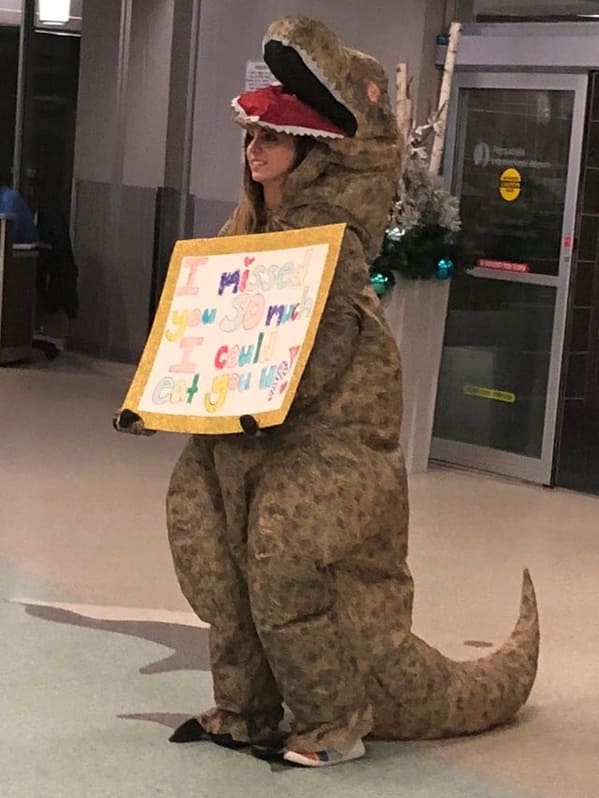 22. "These sushi covers for your luggage."