15. My take.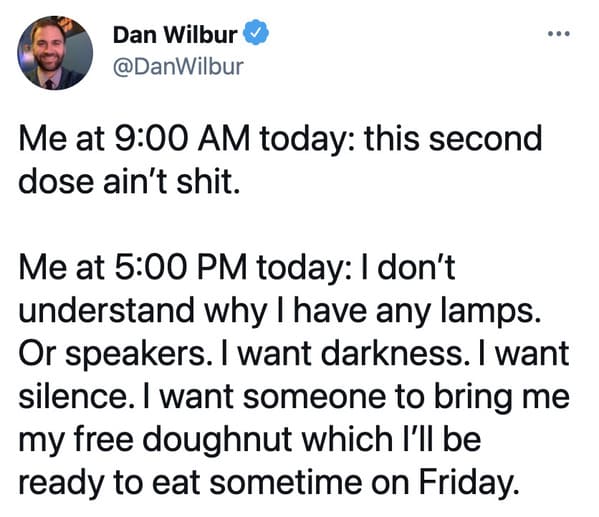 16. Dark but probably true.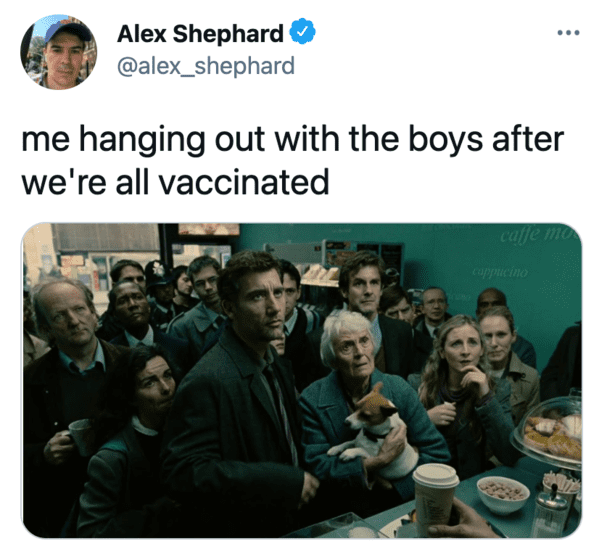 17. LOL.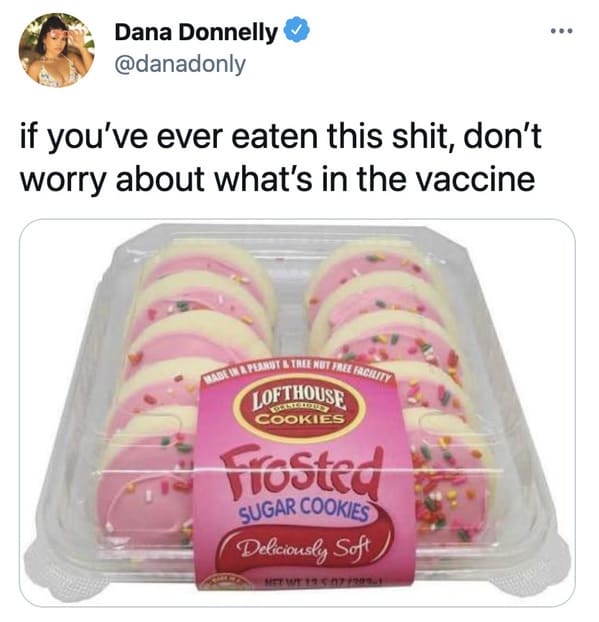 18. Good for mom.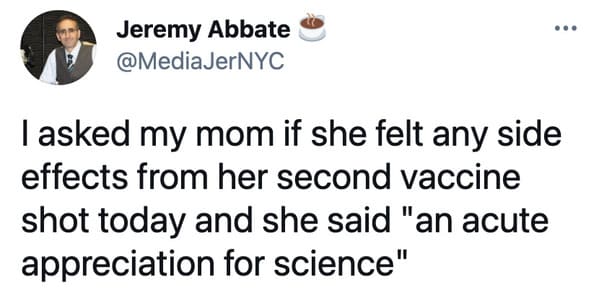 19. It's going to be a wild ride.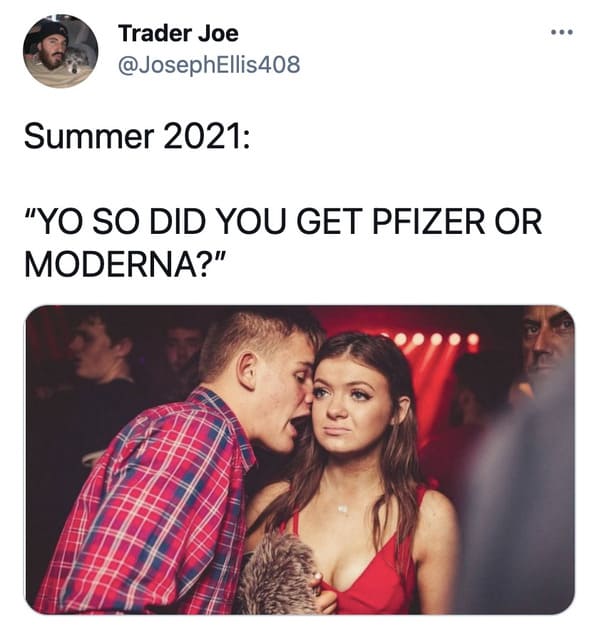 20. Same folks.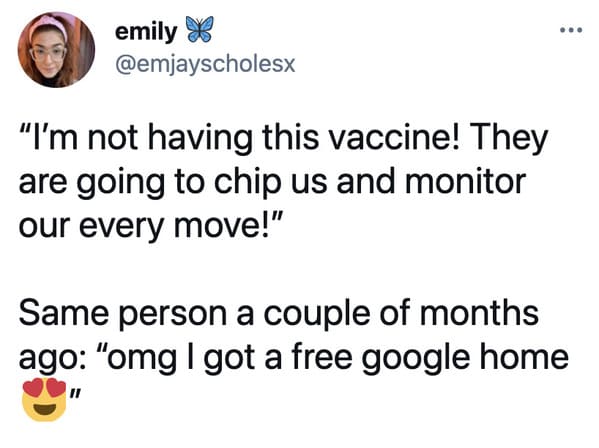 21. No. They can't make me.
22. Yep.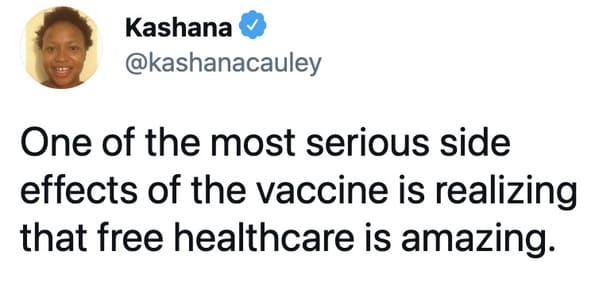 23. A kindred spirit.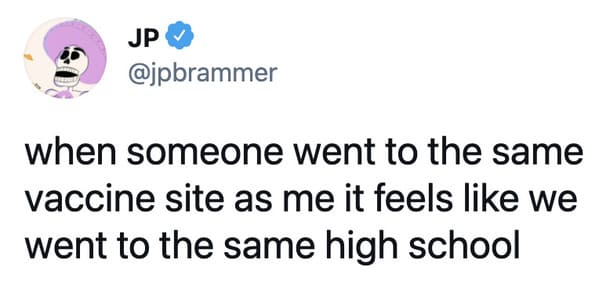 24. Need to see those papers.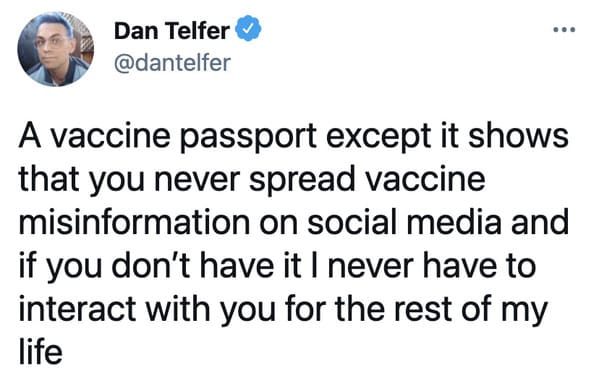 25. Seems a little flimsy.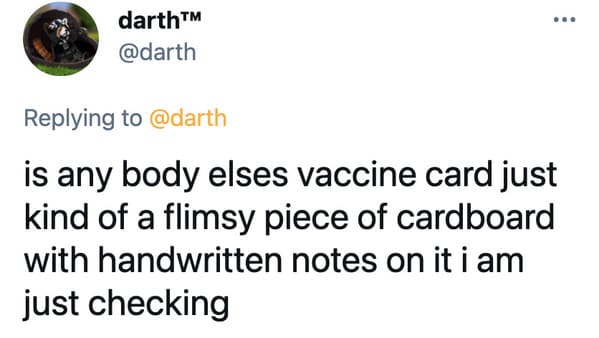 26. This woman was…my wife!!!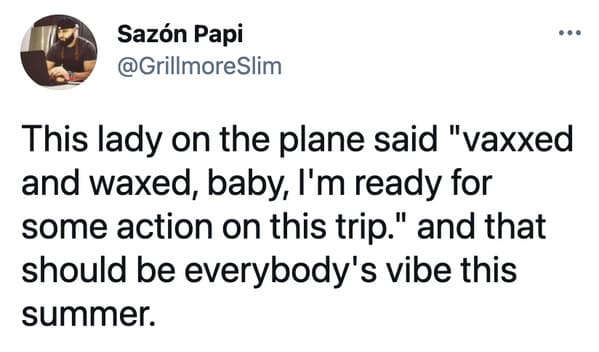 27. You're fine.
28. "Fiance and I just got the vaccine, haven't noticed any side effects yet."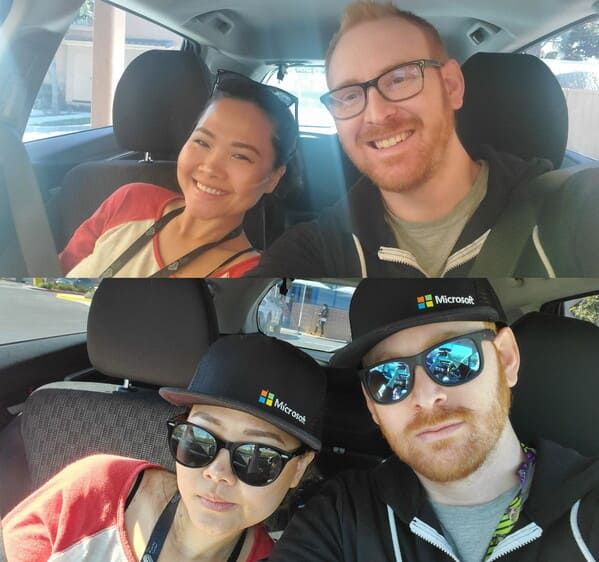 29. Looking forward to it.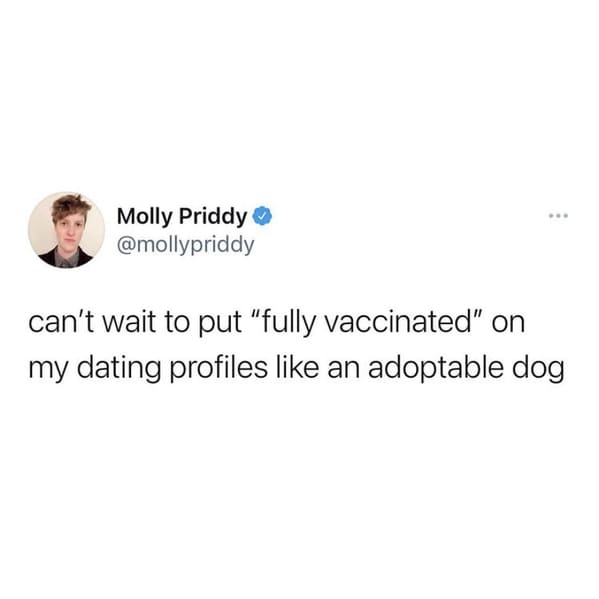 30. "The Covid Vaccination Waiting Area At Publix Supermarket (Miami, FL)."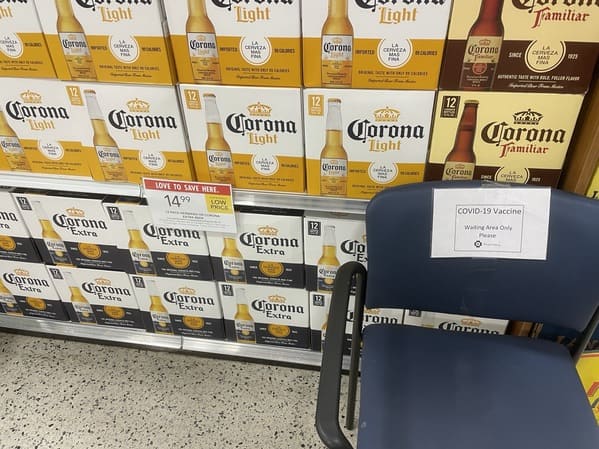 31. The best video on the subject so far.
I GOT VACCINATED!!! 🙏🙏 pic.twitter.com/HASanyAiNh

— Ben Marshall (@notbenmarshall) March 10, 2021