If you're looking for actual updates from The White House, you came to the wrong spot. And we are sorry. These are not real CDC guidelines or anything a sane person would advise.
But our good friends over at Meme.Space, however, took the time to make funny jokes about what you can do if you have the vaccine, parodying the White House Instagram account's frequent updates.
You'll like them. Many give you permission to live the way you've always wanted to live.
I got my second dose of Moderna over a month ago, and all I can say is: "I'm still sad." Yep, the drug did not help my depression, but it did help me get out into the world without fear of catching a deadly virus. Now, all I have to worry about is being murdered by a stranger on the street for no reason. Statistically, it's more likely to happen now than it was this same time last year. That's real. These memes, however, are not.
Enjoy some funny original content!
Here's are a few fake announcements about vaccinated people our friends over at Meme.Space came up with:
---
1.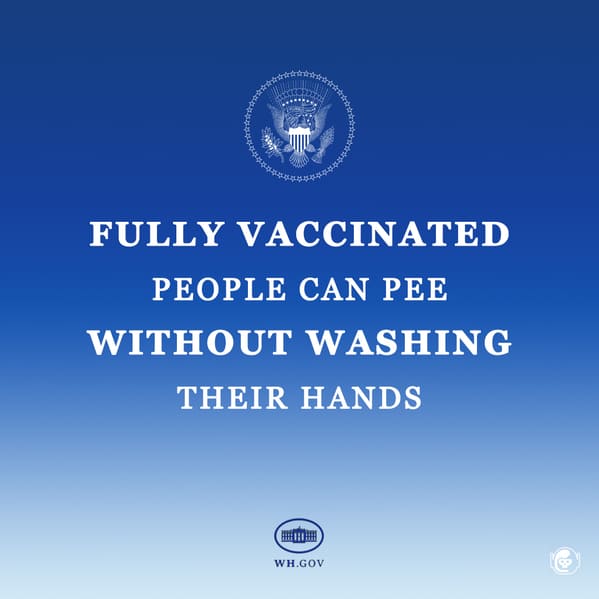 2.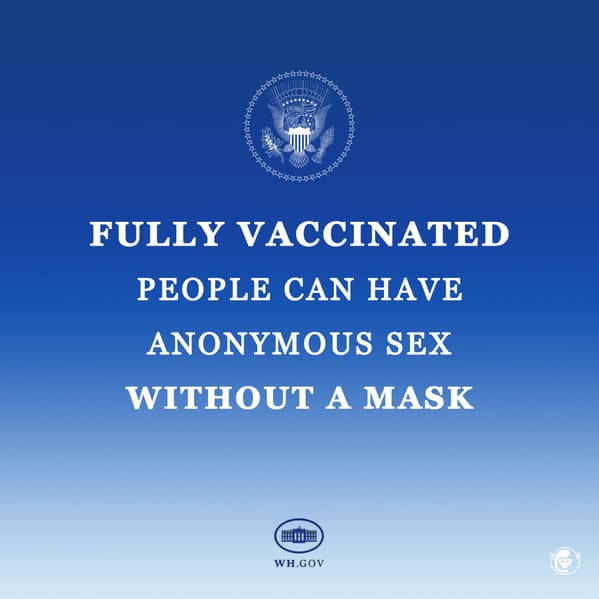 3.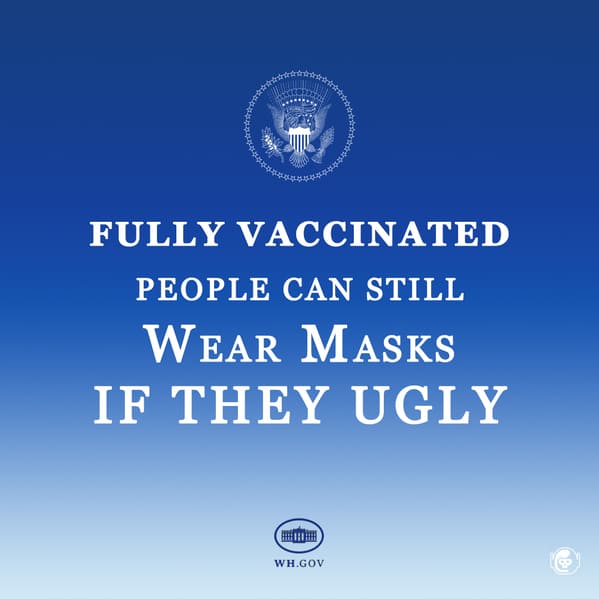 4.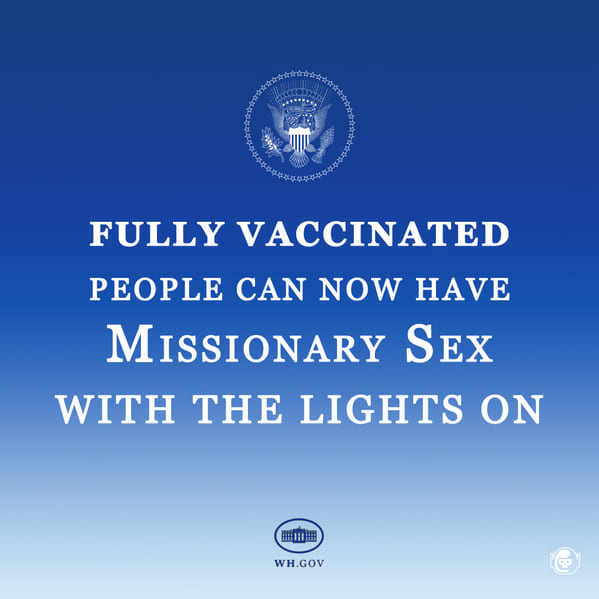 5.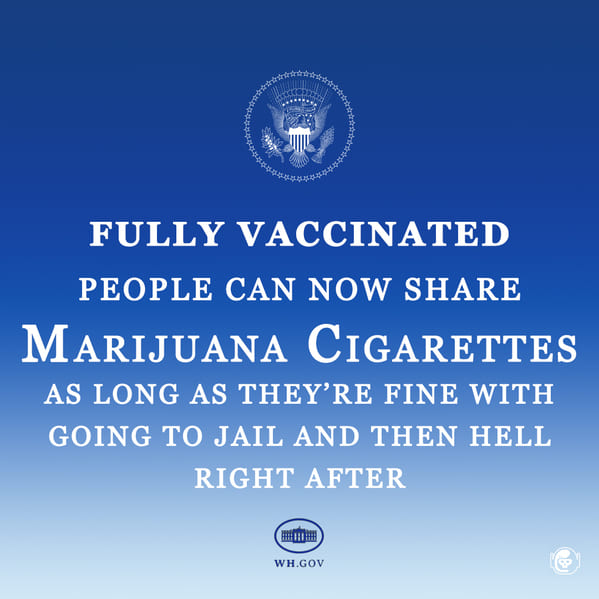 6.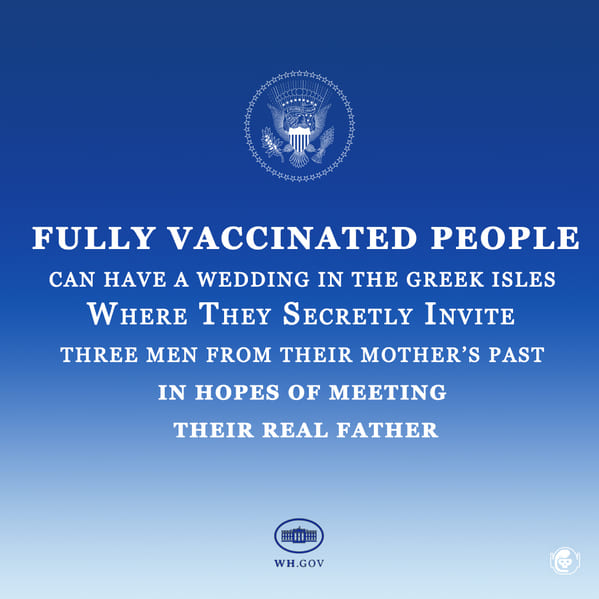 7.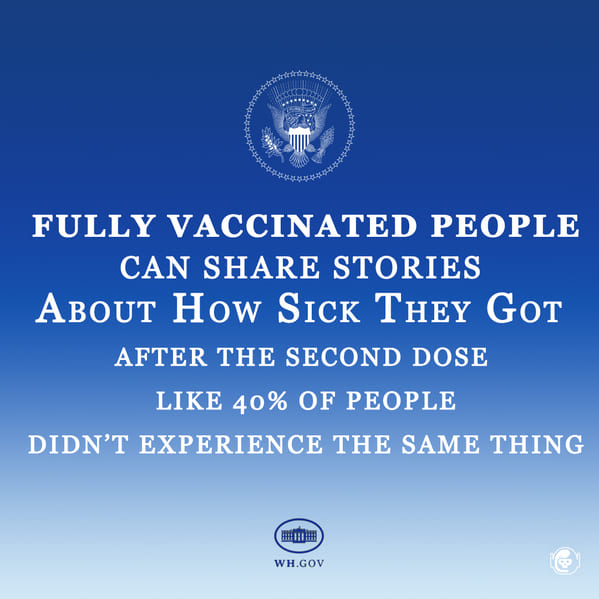 8.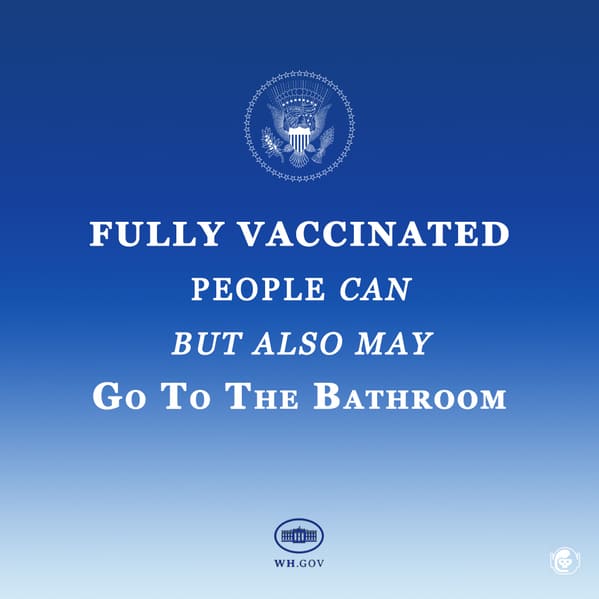 9.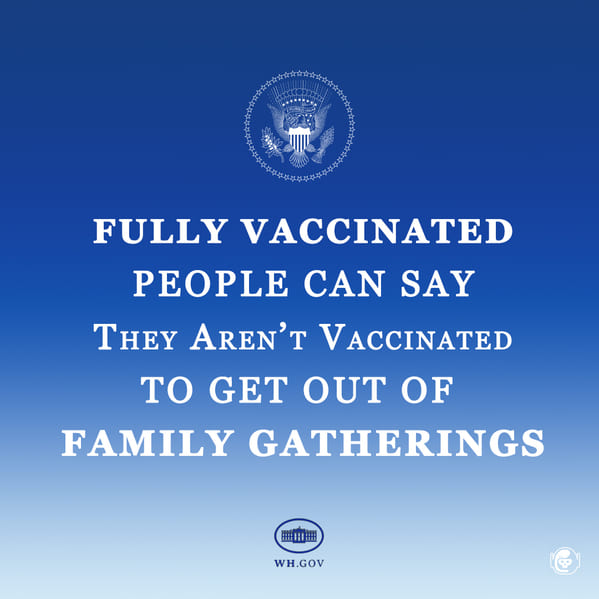 10.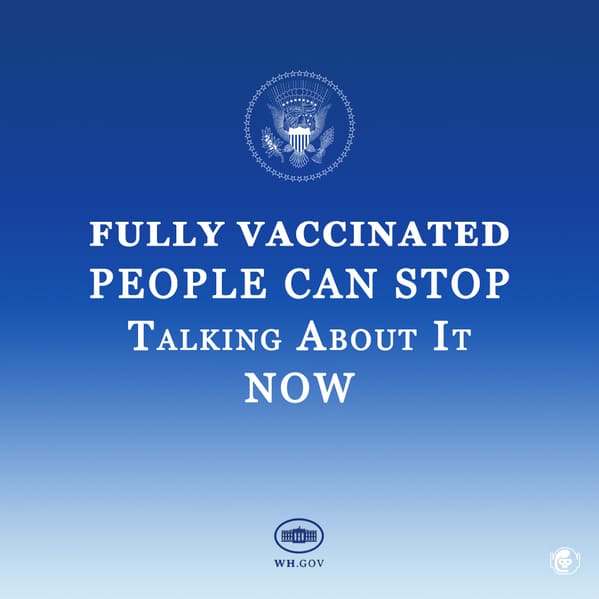 11.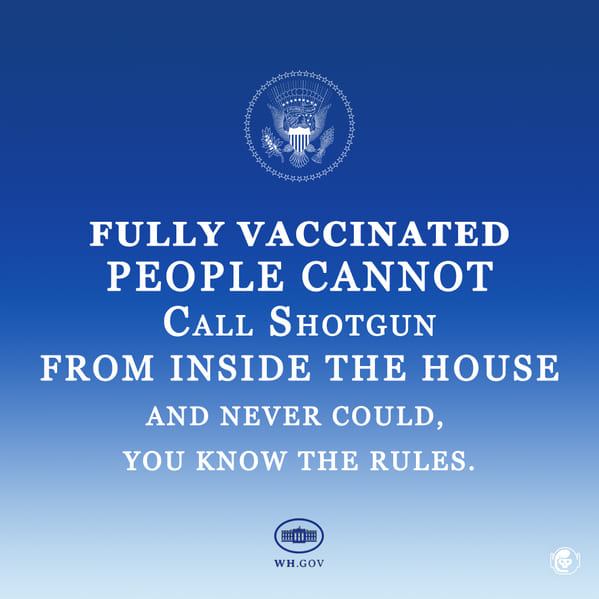 12.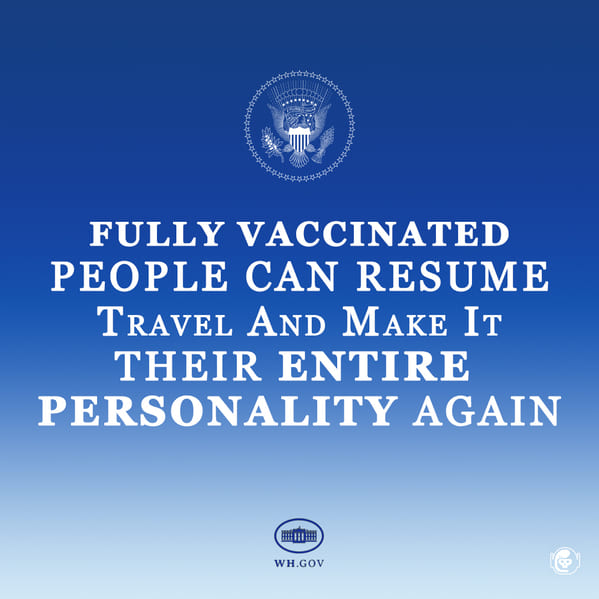 13.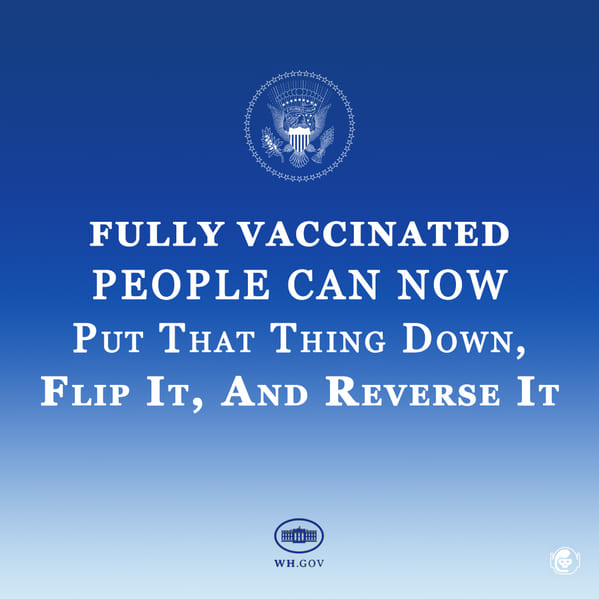 14.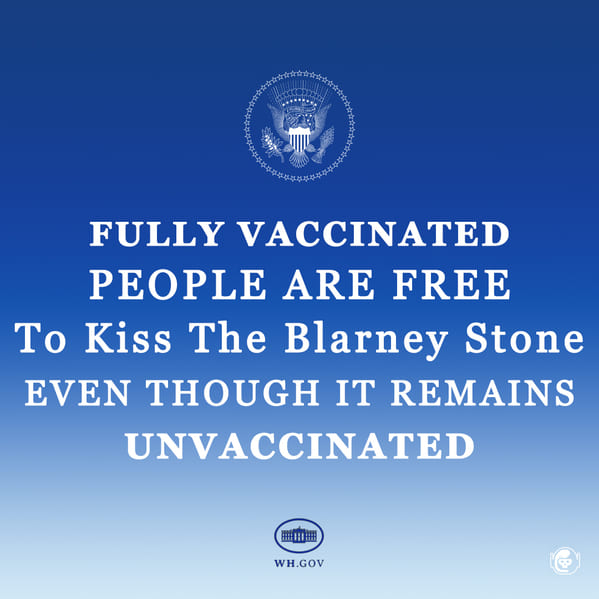 15.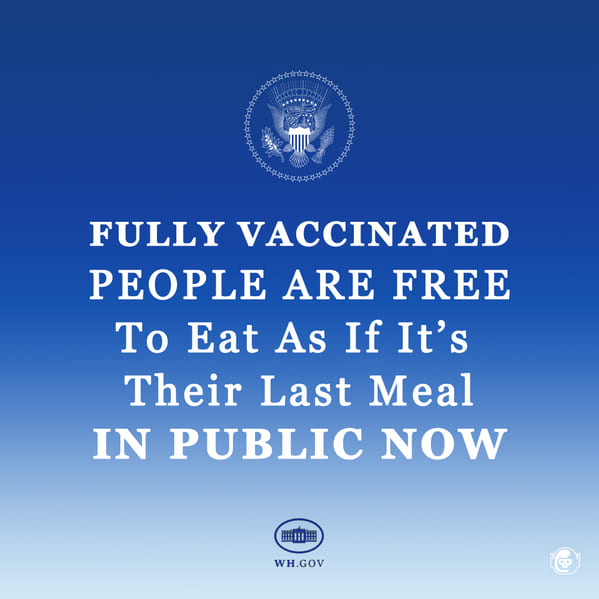 16.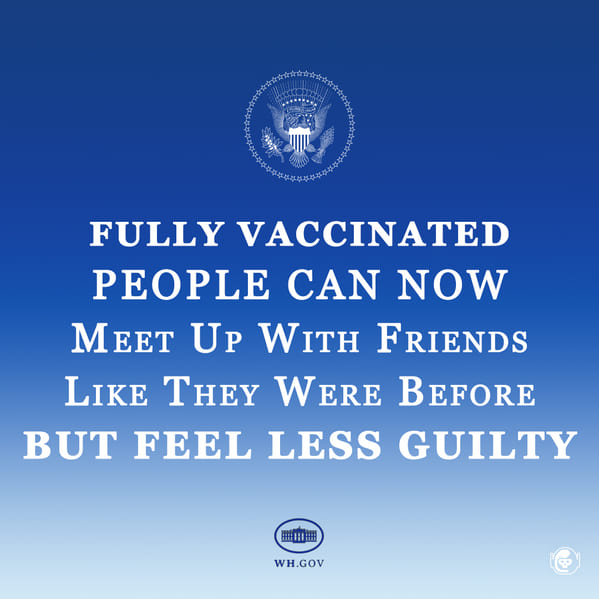 17.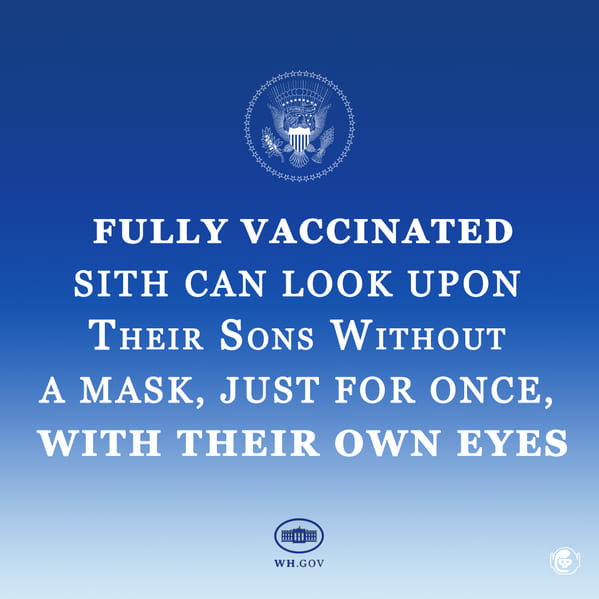 Check out more at Meme.Space