There's nothing like receiving a note from a neighbor, right? Sometimes, it's nice to know people care about us. But not every note from our neighbors is kind and endearing. In fact, some are straight-up passive-aggressive and cold.
1. But…why?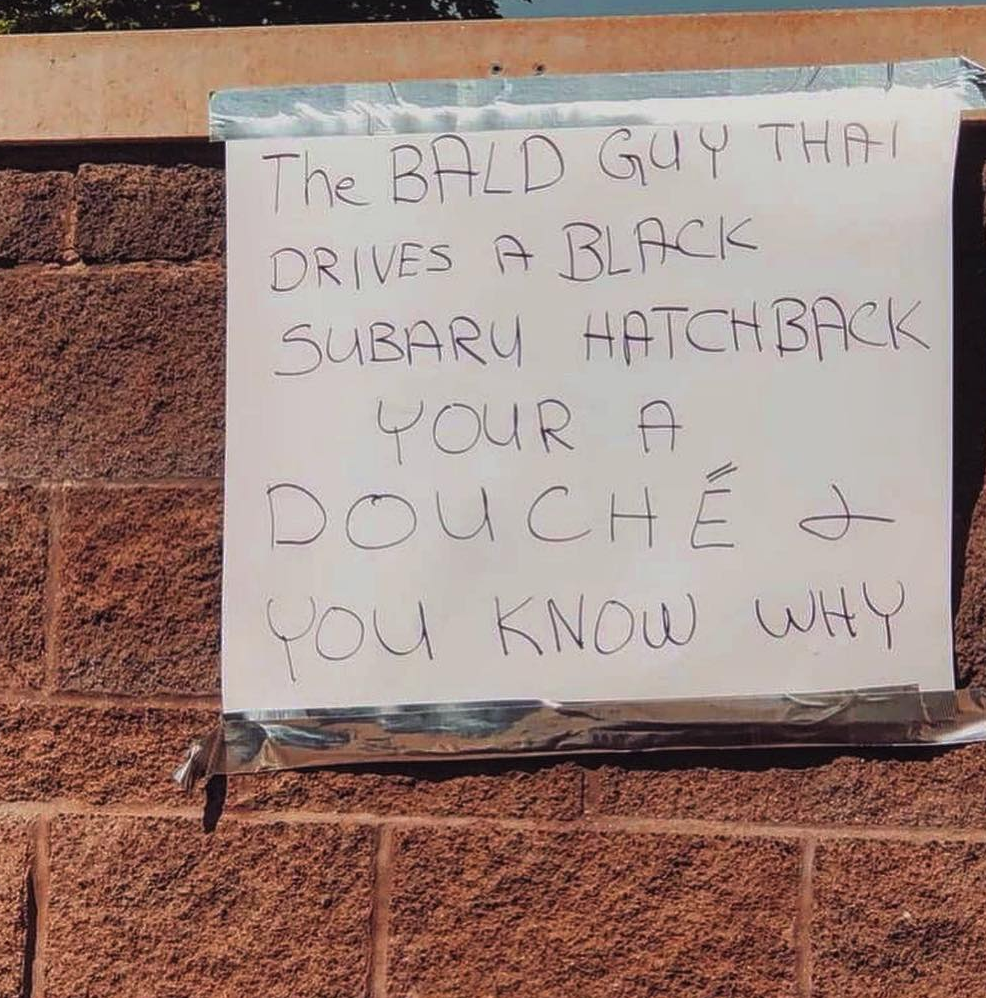 2. He means business.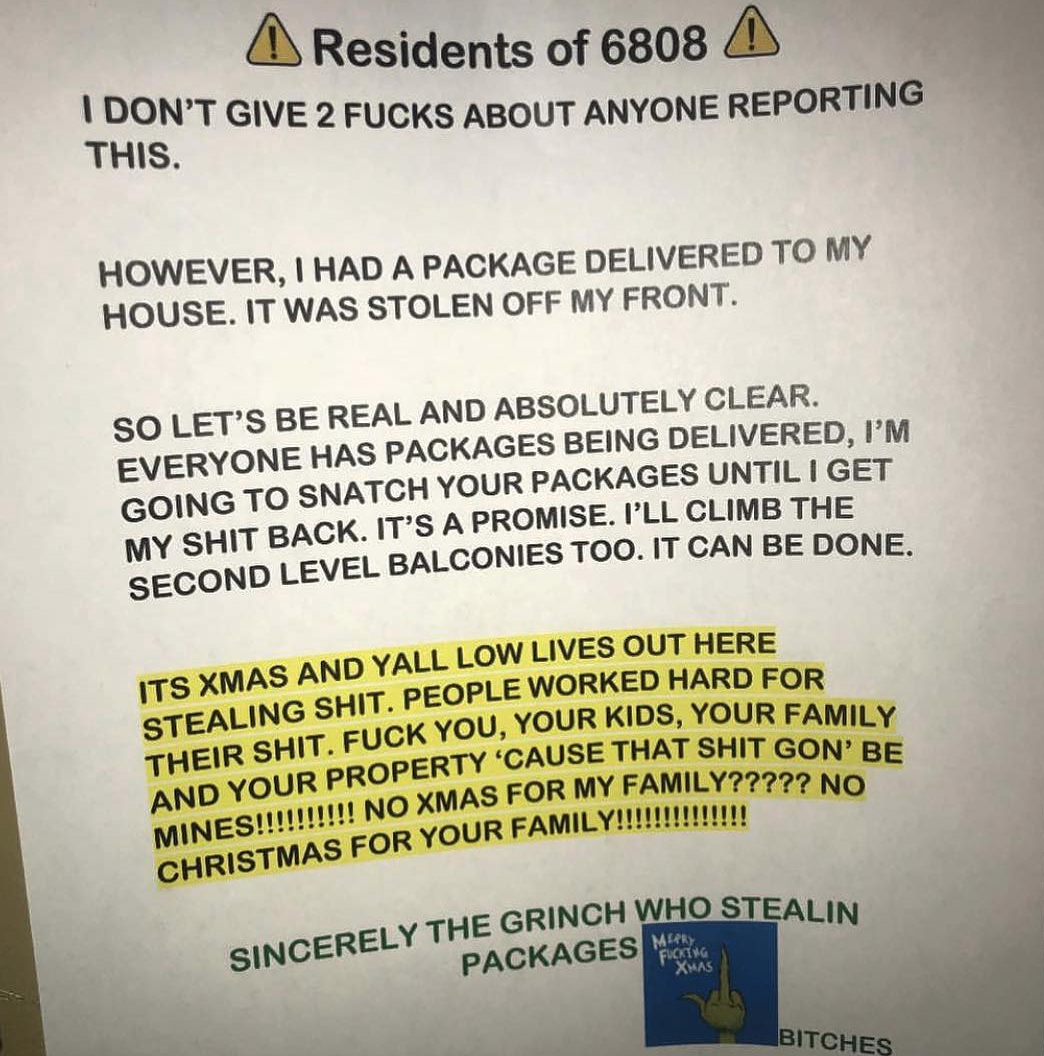 3. "Unless, of course, you are a selfish jerk."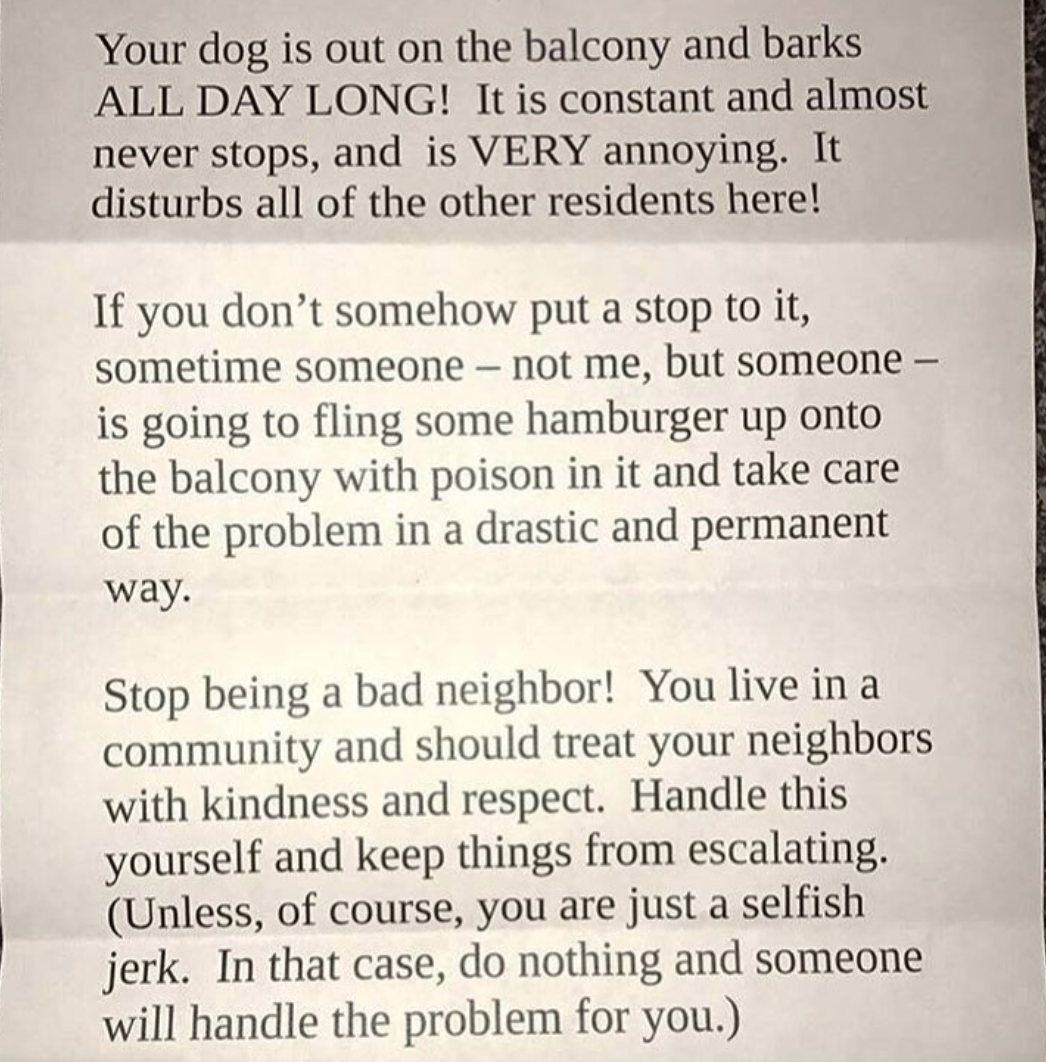 4. GoT did it to 'em.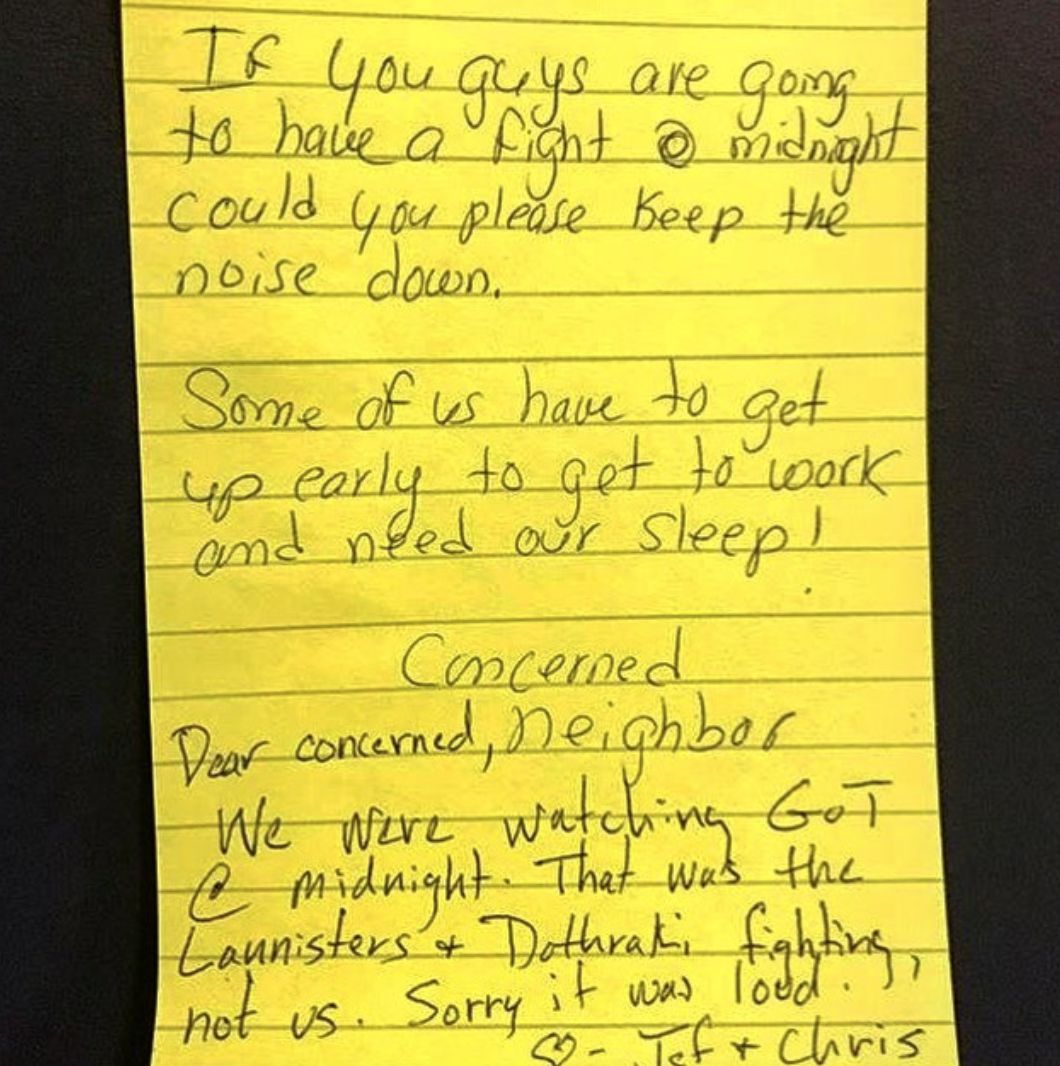 5. Excellent tactic.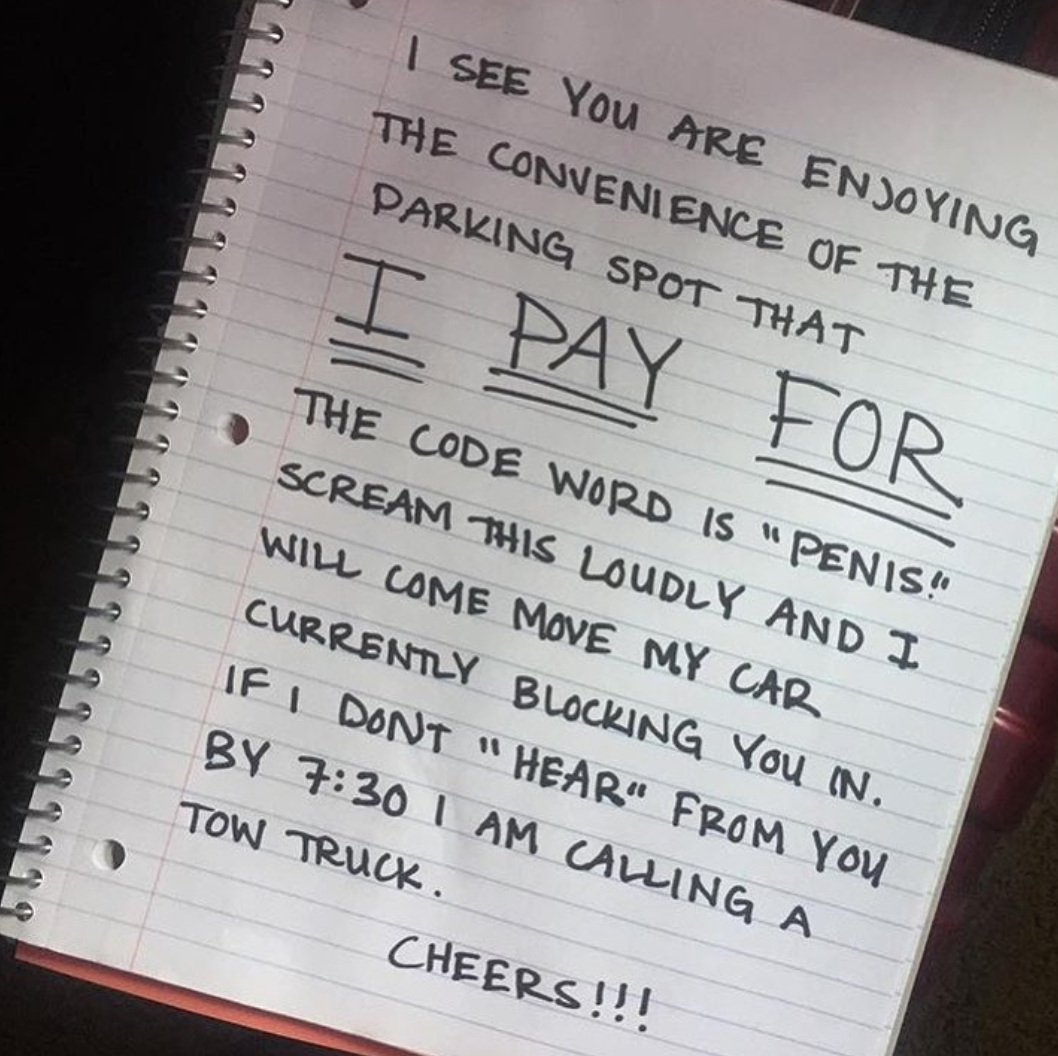 6. Not aggressive in the slightest.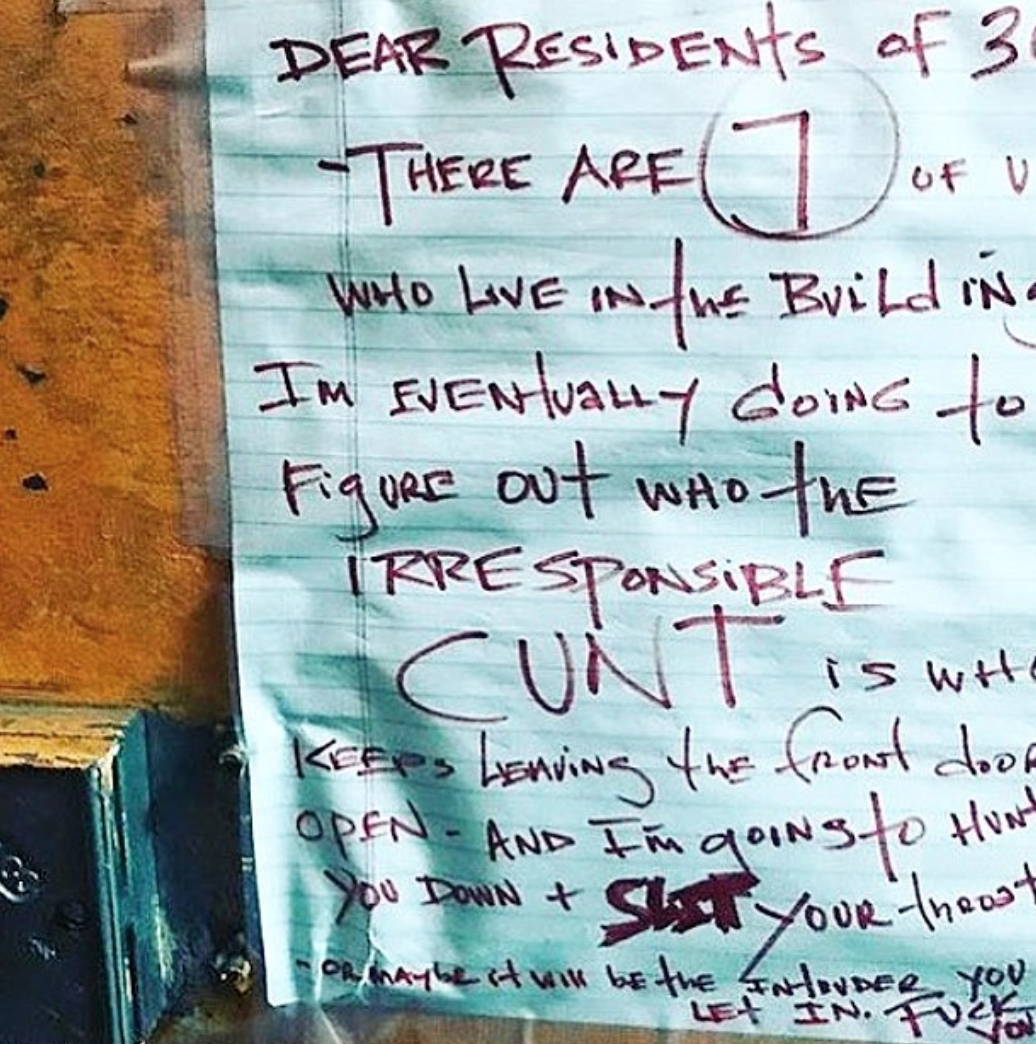 7. Not cool!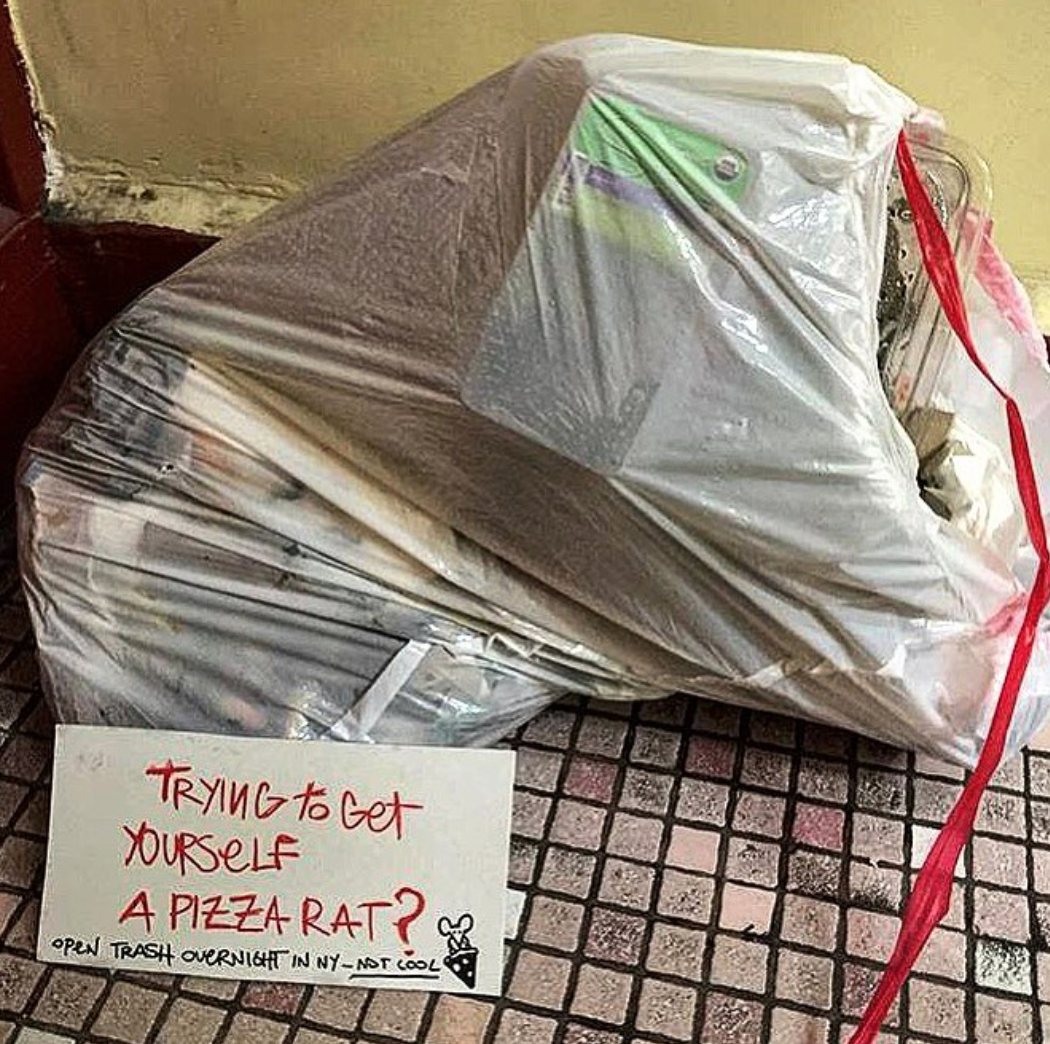 8. Someone's going to be unhappy.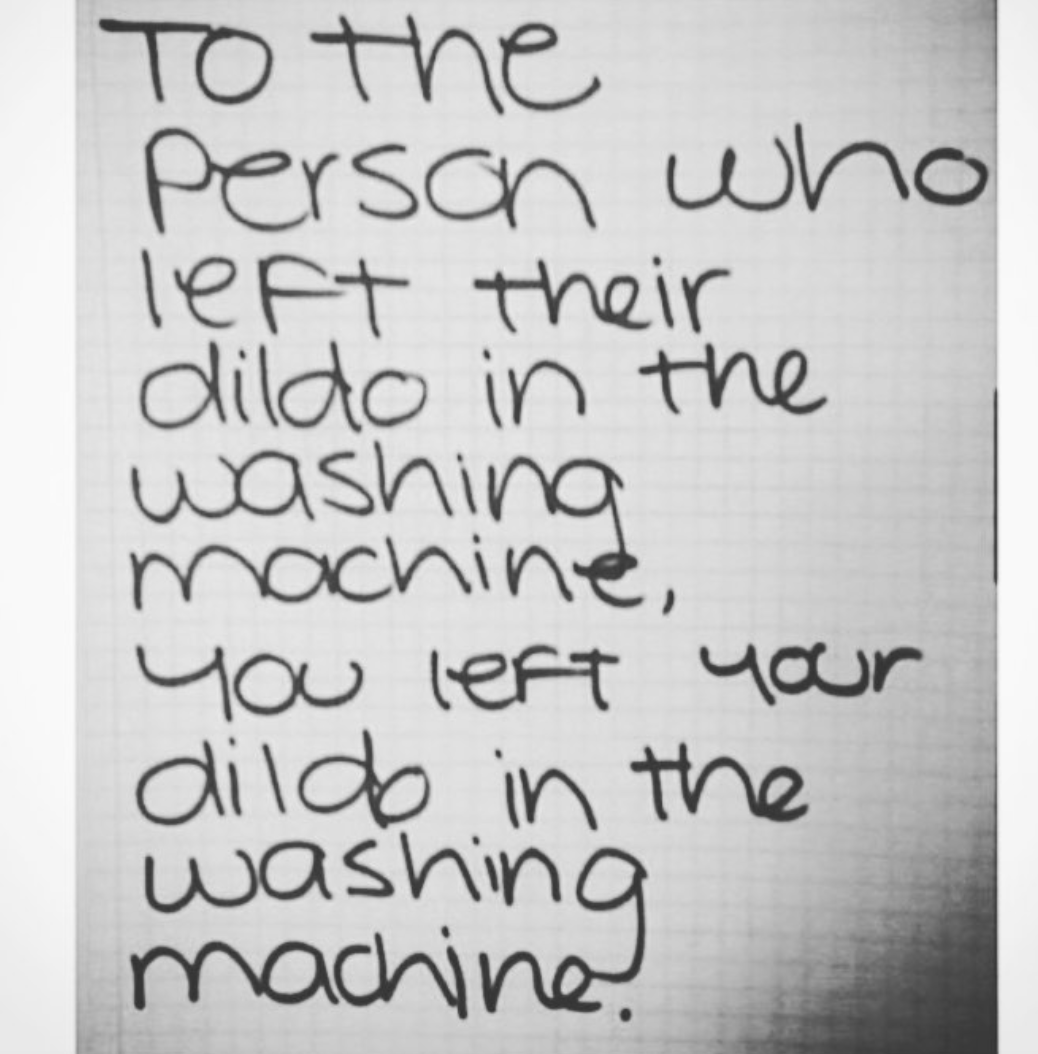 9. Seems like a lot of effort to say "you're loud."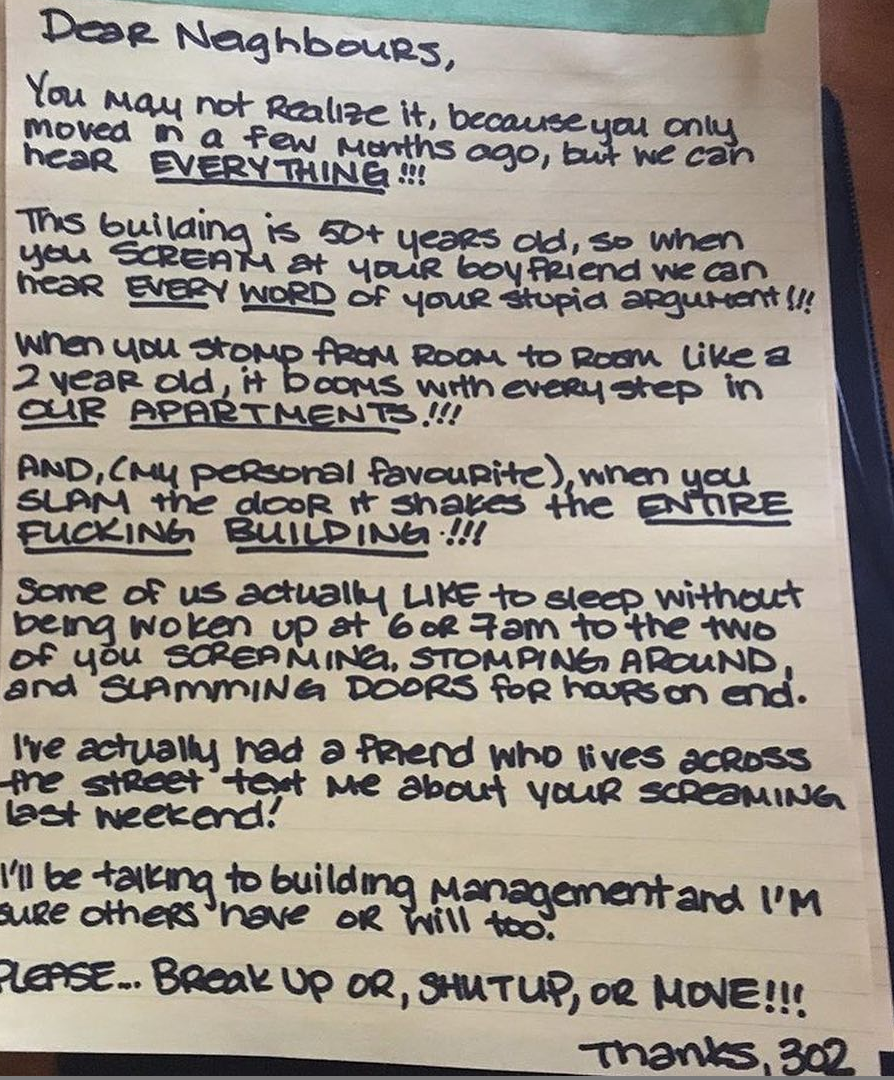 10. Enjoy the view!