16. 'Phaedrus'

17. We've all been there. Rousseau's 'The Social Contract.'

18. I see what you did there. Murakami's '1Q84.'

19. Descartes isn't for everyone.

20. Romeo and Juliet. A very strong analysis here.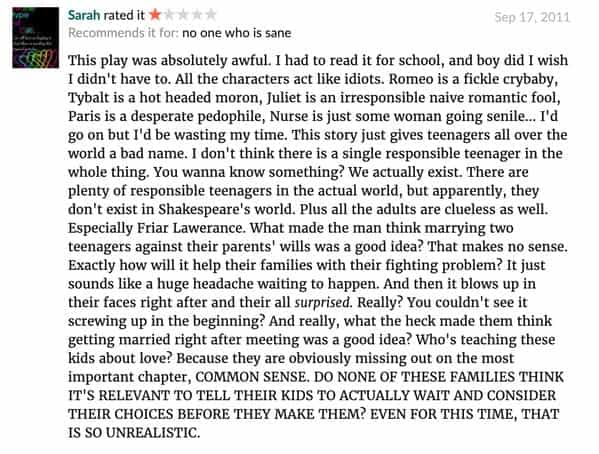 21. Dostoevsky's 'Crime And Punishment.' You said it all.

22. My personal favorite Dostoevsky book, 'Notes From Underground.'

23. Fitzgerald's 'The Great Gatsby' is not as adored as teachers would like.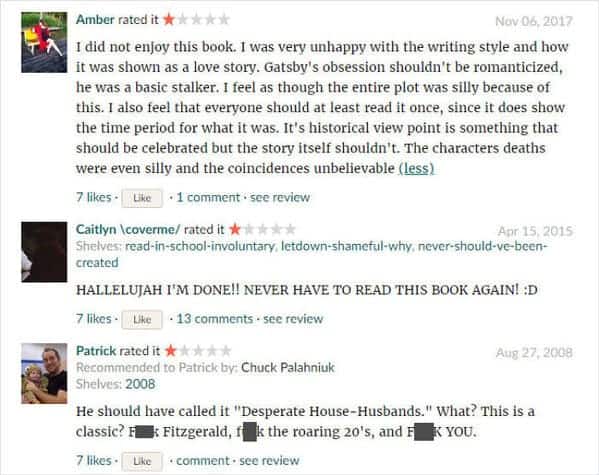 24. Hemingway's 'The Old Man And The Sea.'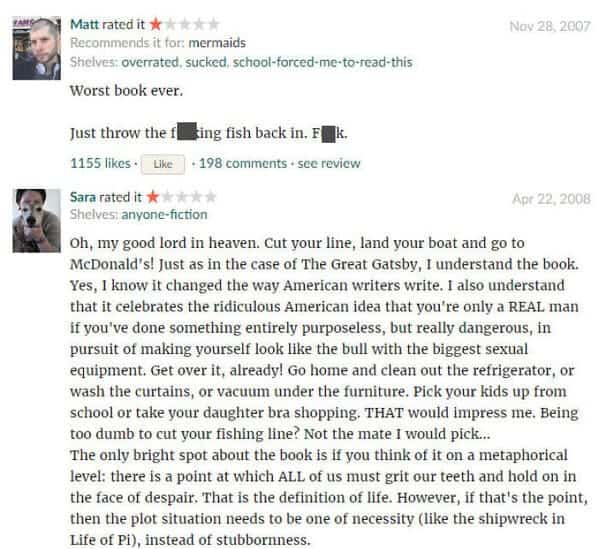 25. Steinbeck's 'Of Mice And Men' and also a review of this person's brain, I guess.

26. Hegel's "Elements Of The Philosophy Of Right."
27. 'Catcher in the Rye.'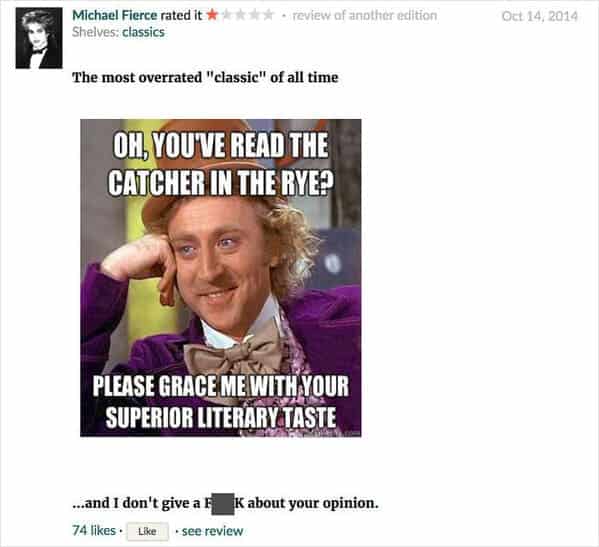 28. Proust's 'Swann's Way.'