Tinder isn't for me. In fact, no dating site interests me. I'm not judging people who use dating apps.
On the contrary, I'm married. Mostly, spouses look down on using Tinder or Bumble when you're already in a serious relationship. I think? The rules are always changing.
But until my wife makes us a profile on Throuple, I will settle for lurking on Reddit, reading the hilarious and weird messages people actually sent on Tinder.
If you're looking for an ice-breaker that always works, you've come to the wrong place. We're here today to laugh at the funny awkward moments people had in someone's DMs.
Here are the funniest Tinder messages I had time to find today:
---
1.
2.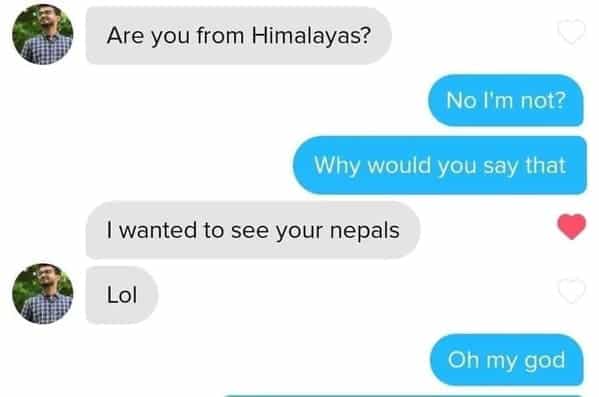 3.
4.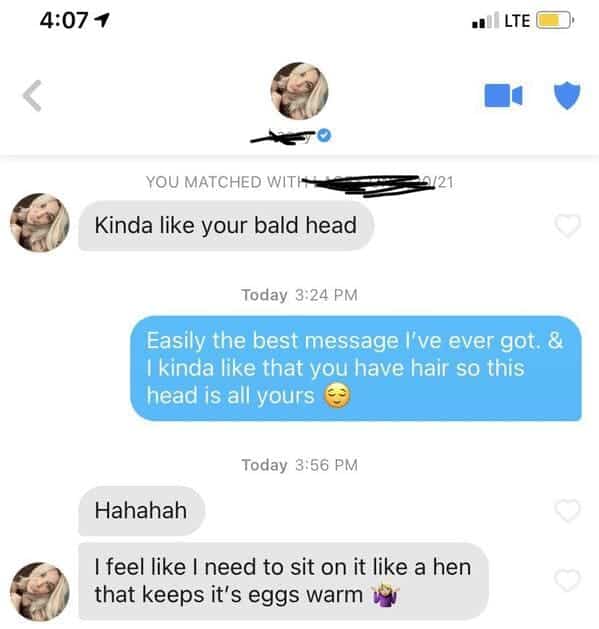 5.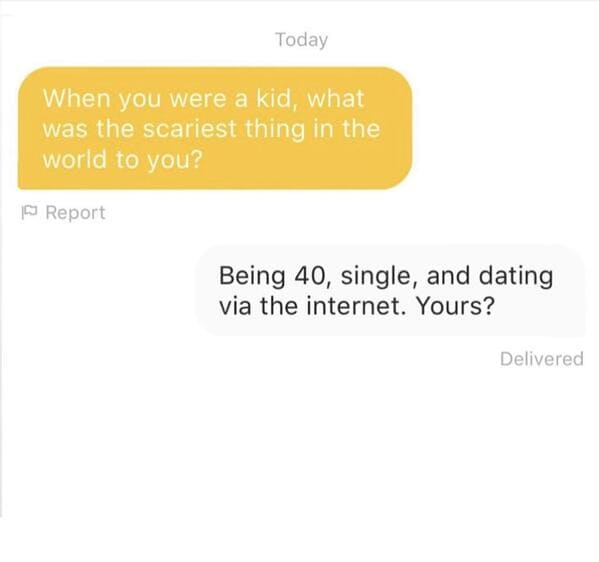 6.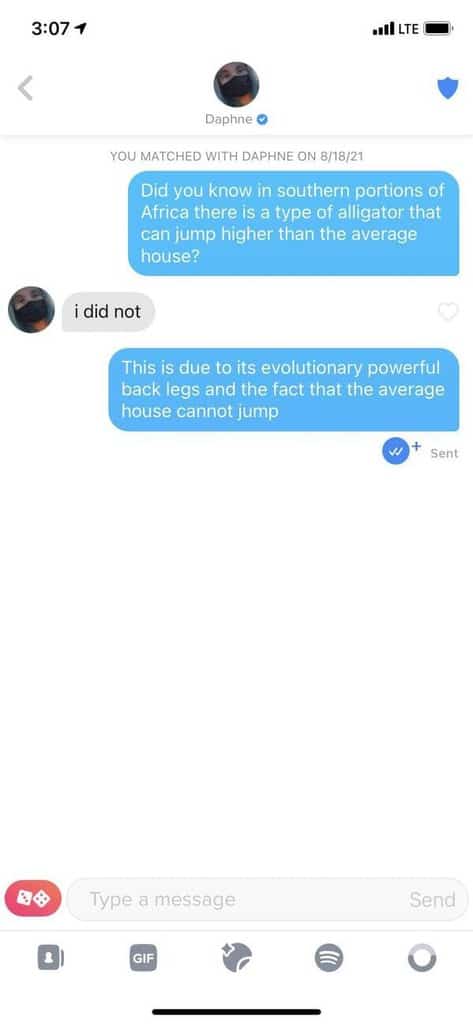 7.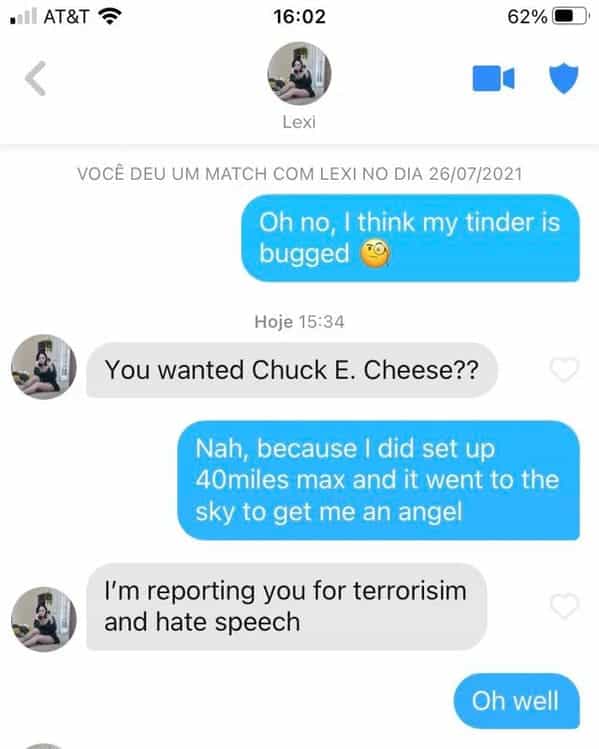 8.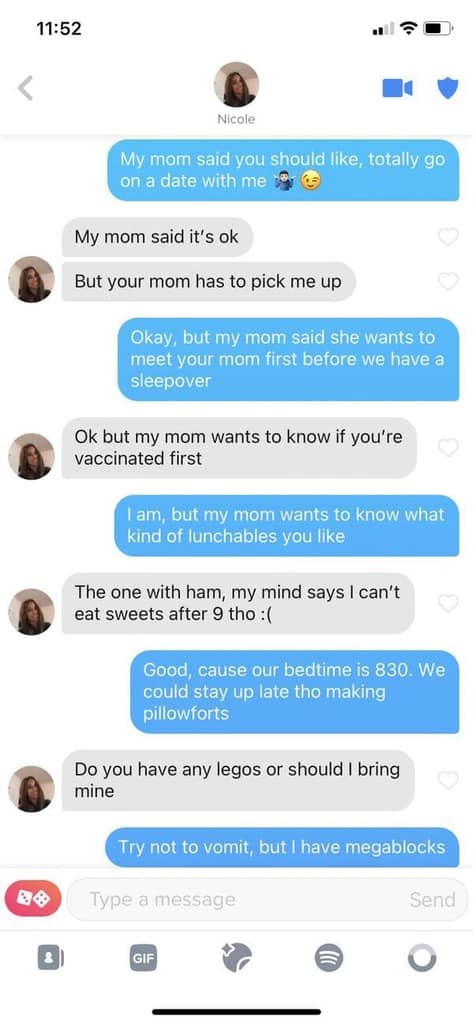 9.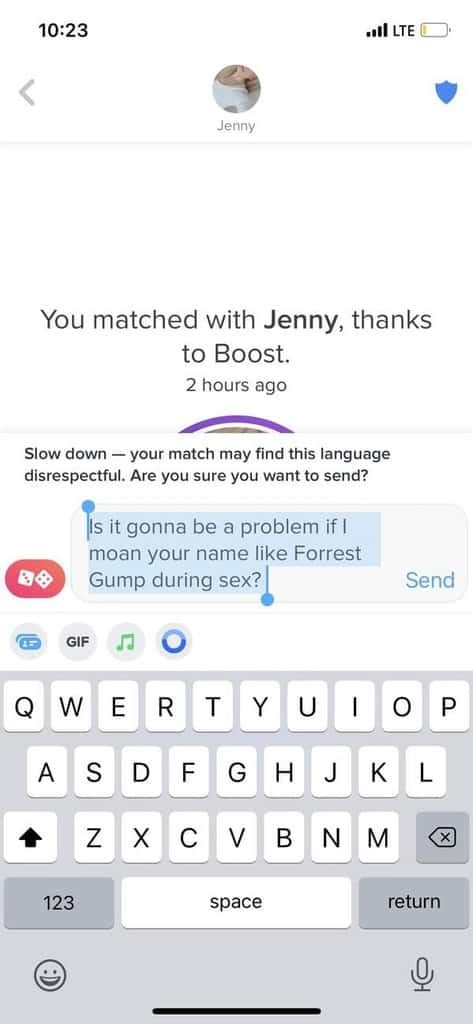 10.
11.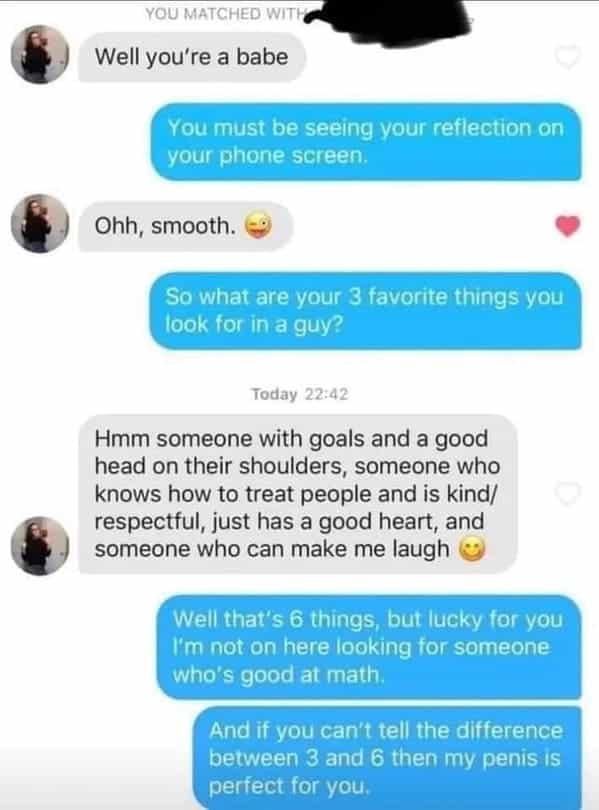 12.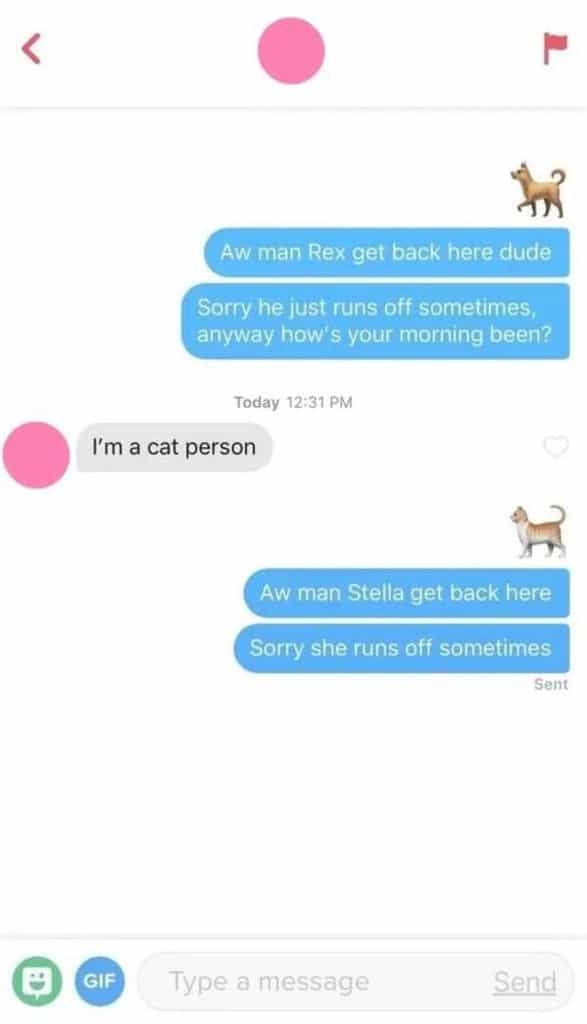 13.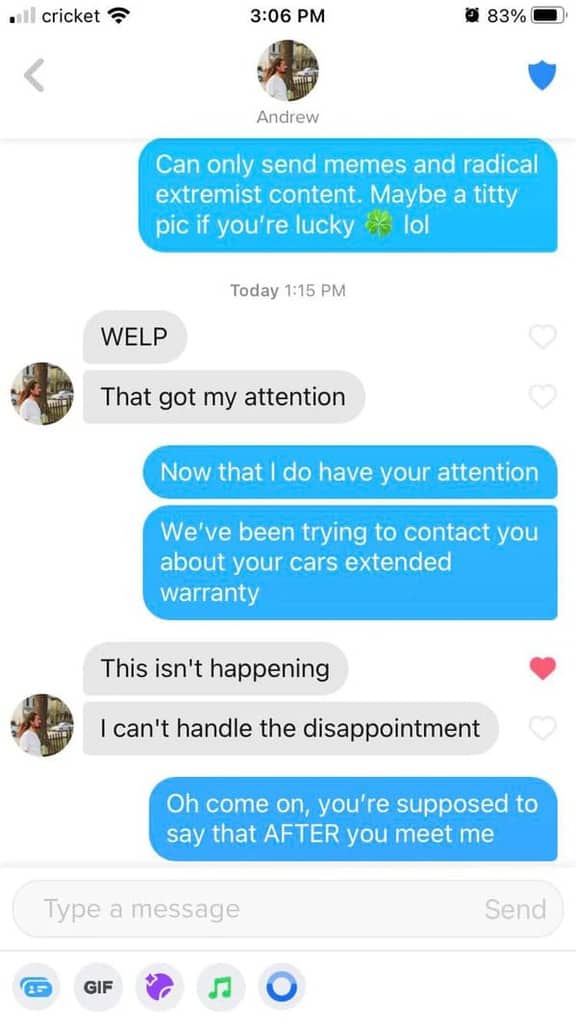 14.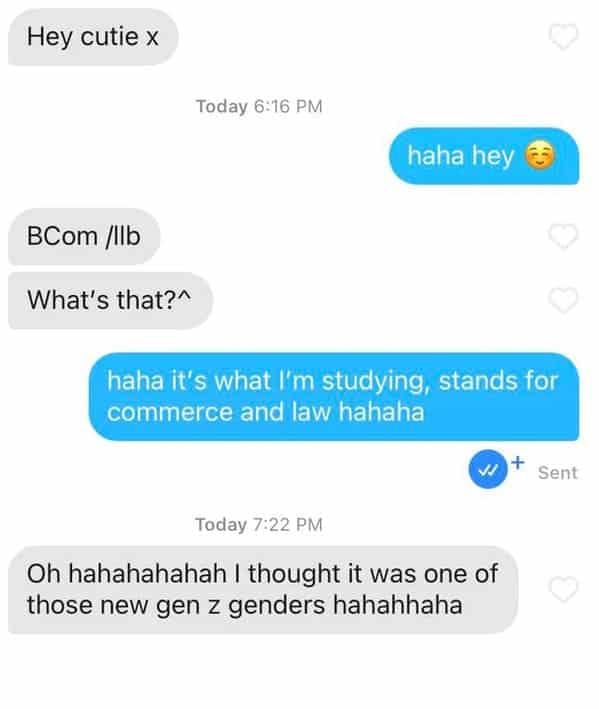 15.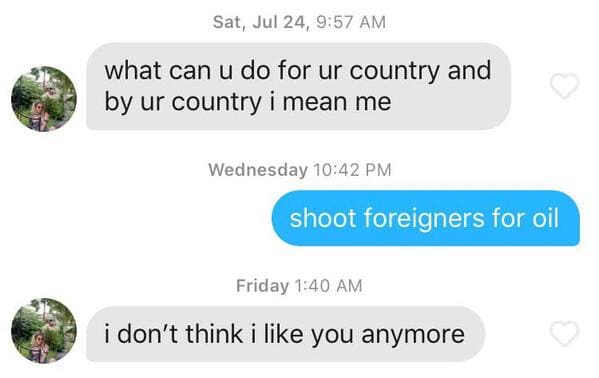 16.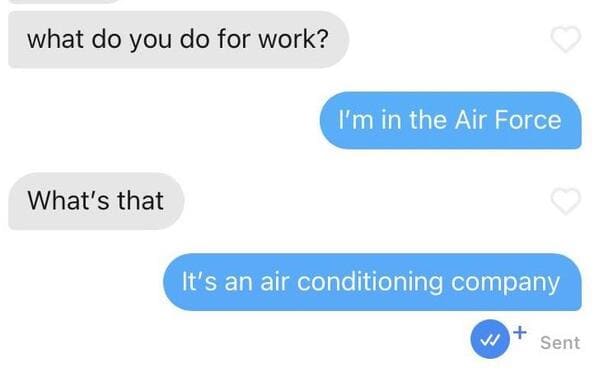 17.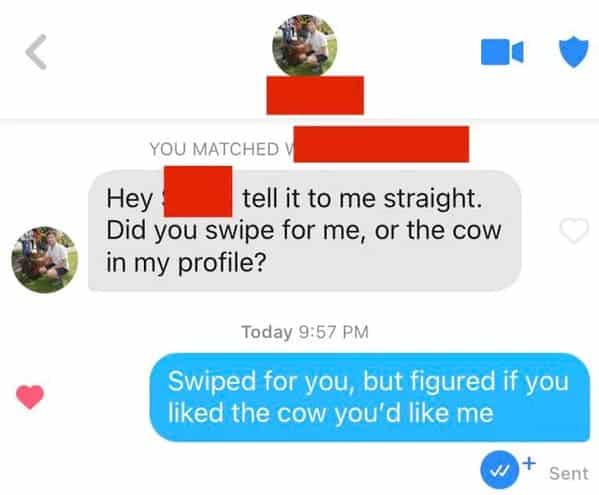 18.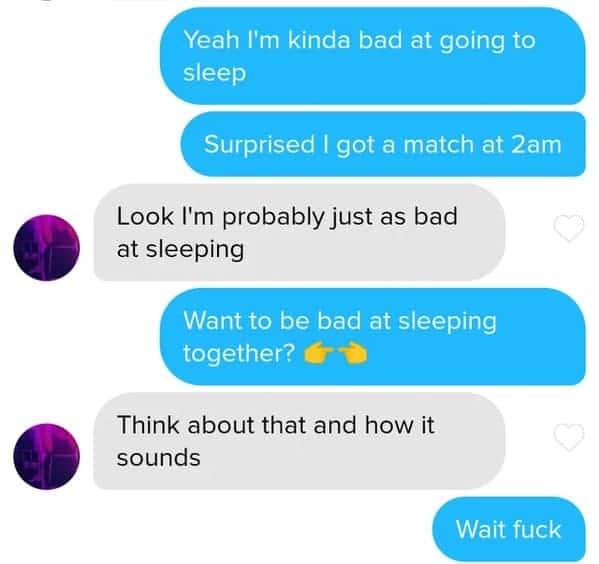 19.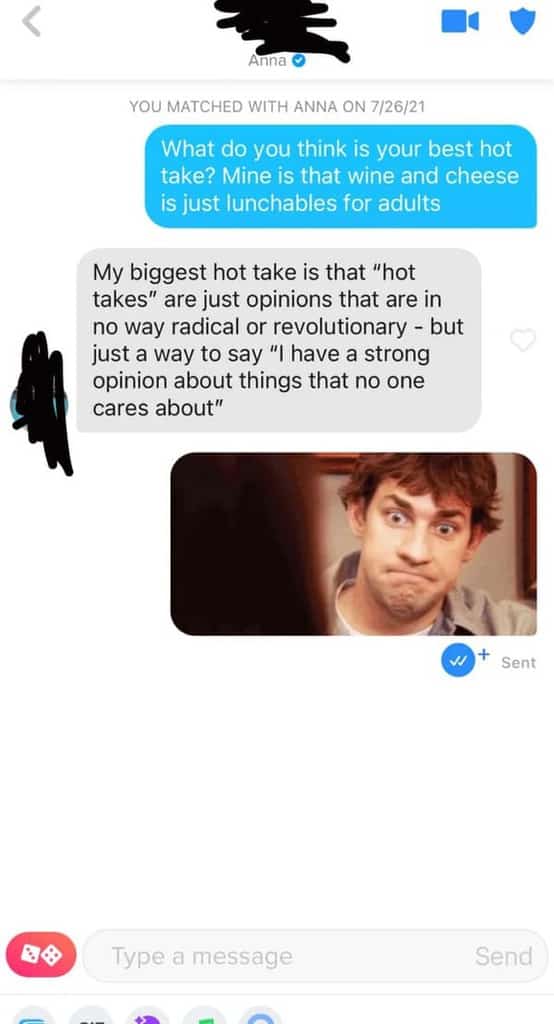 20.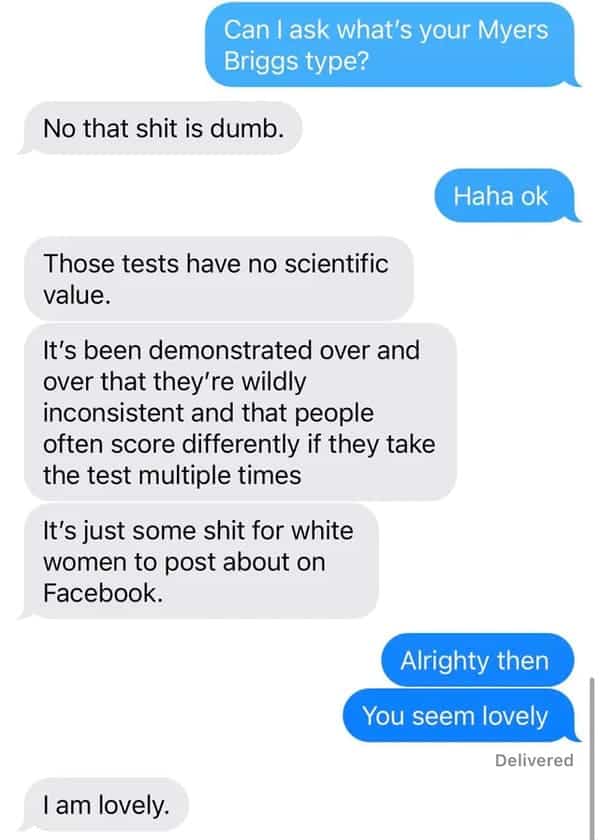 21.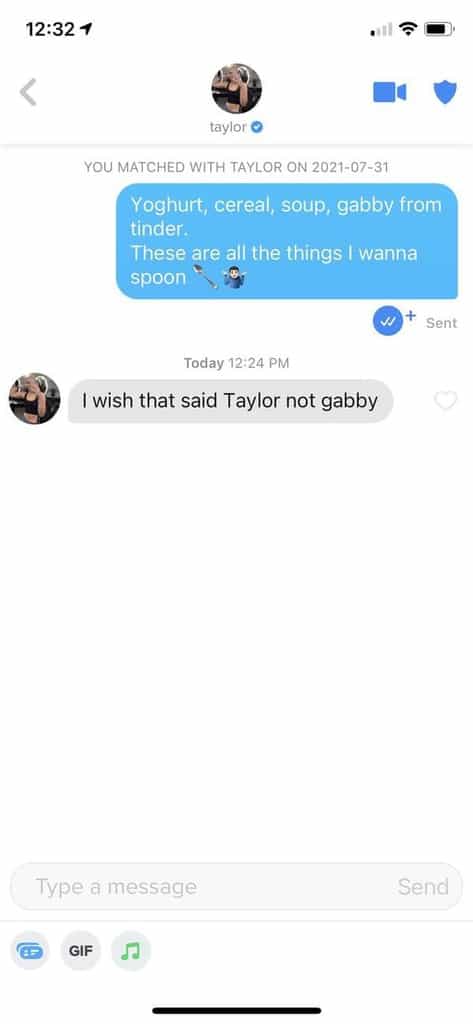 22.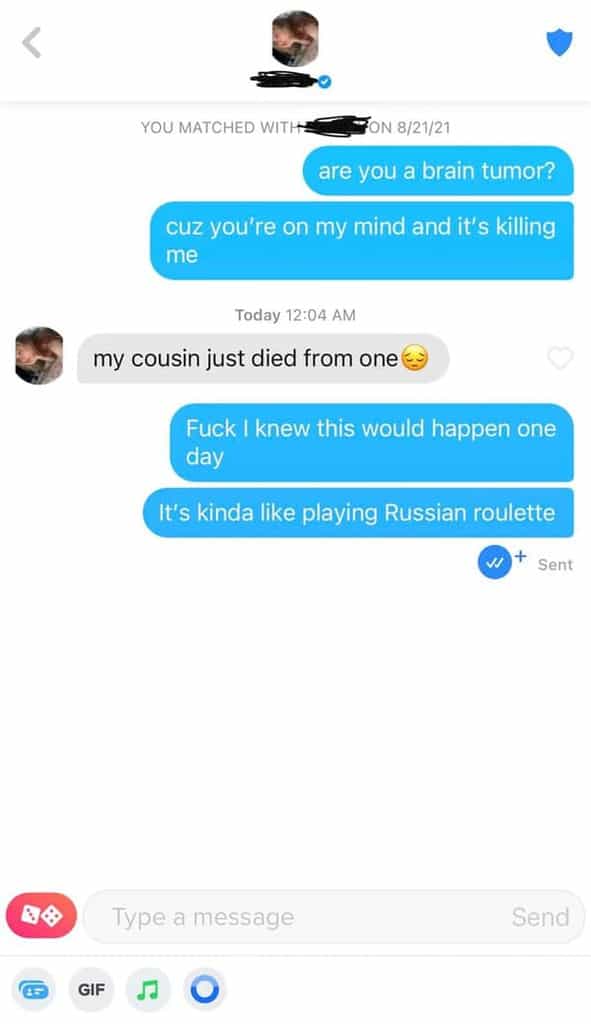 23.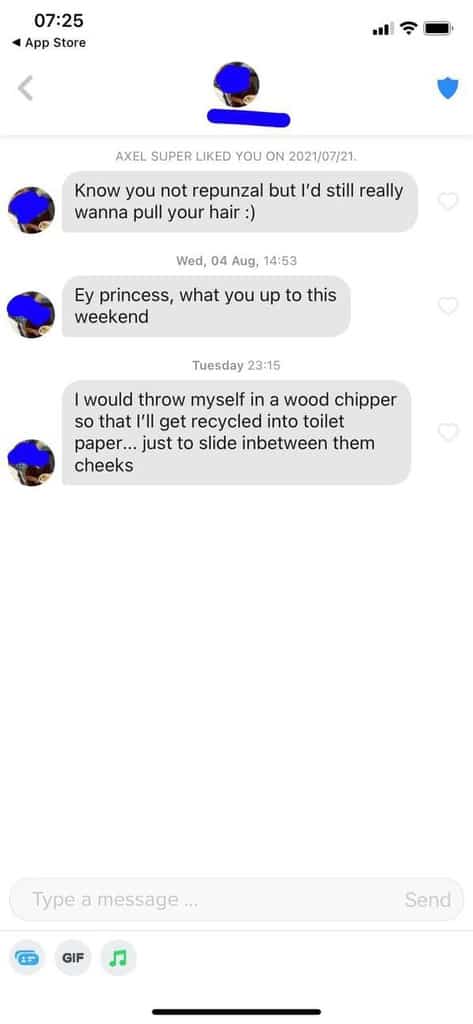 24.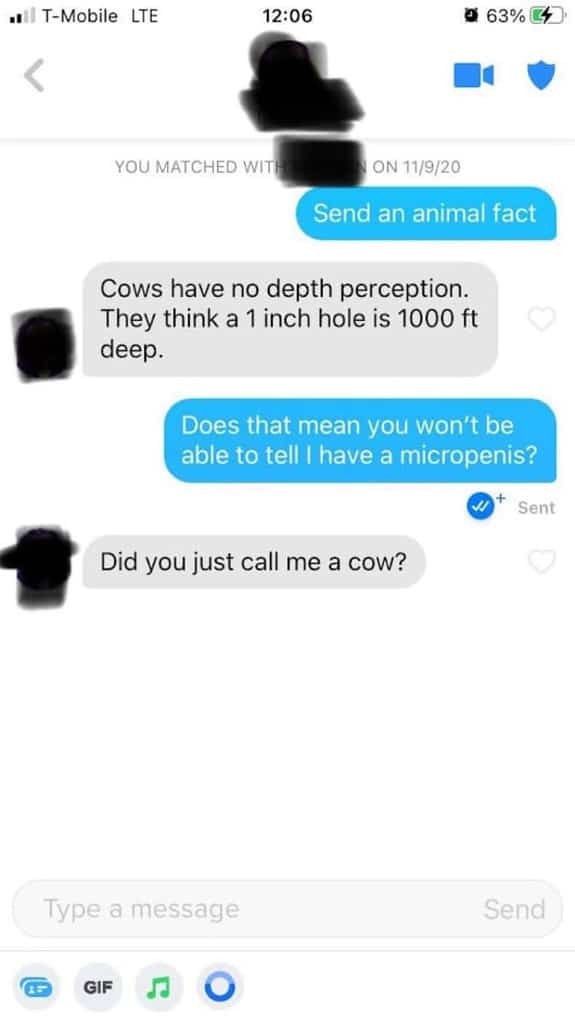 25.
h/t Reddit: r/Tinder