Becoming an adult is learning to manage your emotions and expectations and there are plenty of adults that never manage to do it. So I don't know why we are laughing at kids crying because their feet are cold, or something, like that isn't a problem an adult with a hangover might break down about.
But parents have been taking pics of their children having tantrums over seemingly meaningless or contradictory or impossible things and posting them for our amusement, so we are going to laugh.
My blogger's memory attributes the trend to an old Tumblr account called Reasons My Son Is Crying, which eventually started taking submissions from other parents with weepy children. Some of the best were shared recently by The Little Sensory Co Ltd on Facebook, and they still hold up. Maybe the reason they're funny is because they actually are relatable—we all need a good cry now and then. Even if it's only because we can't eat what's in the cat food bowl.
1.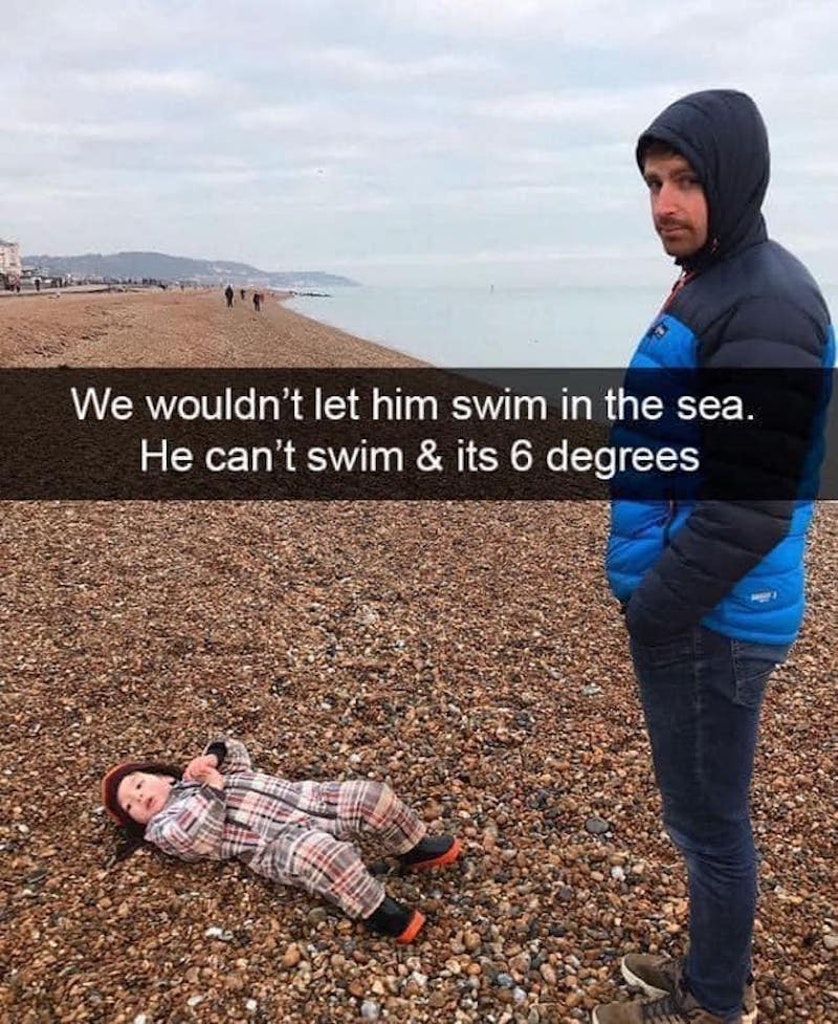 2.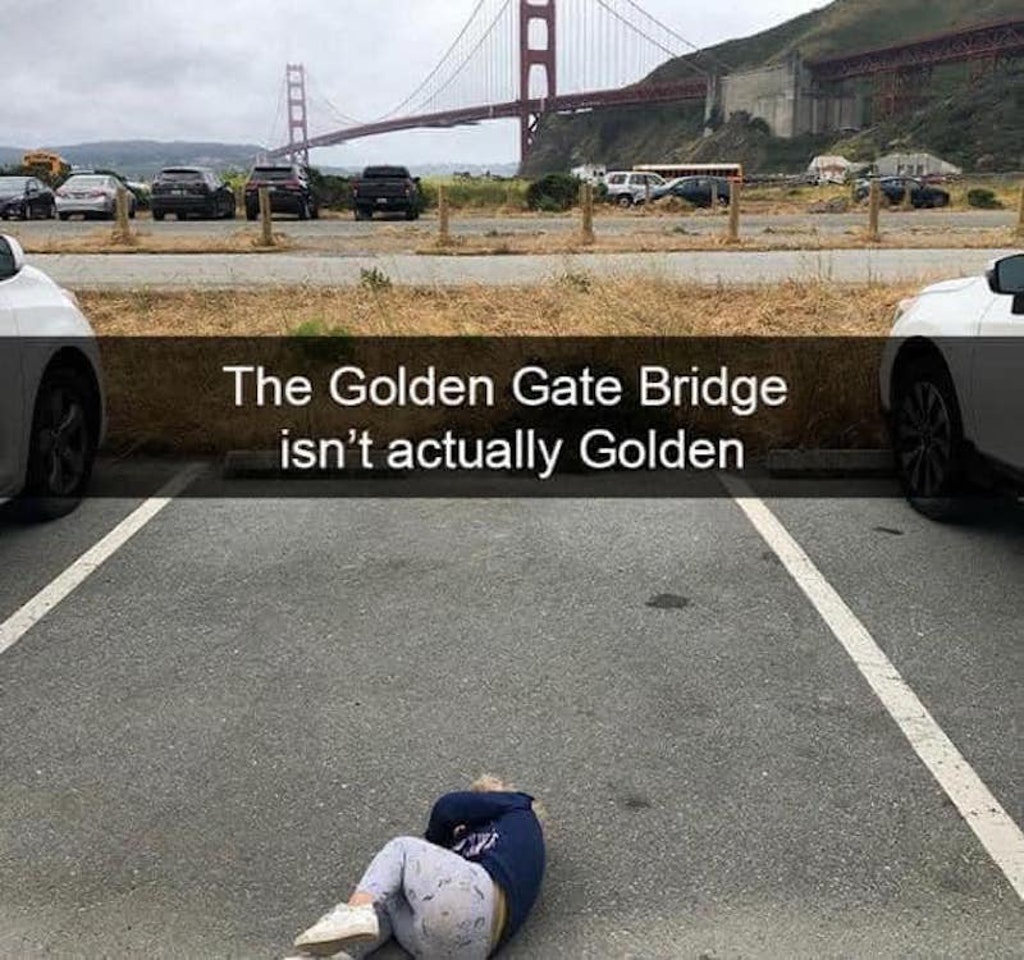 3.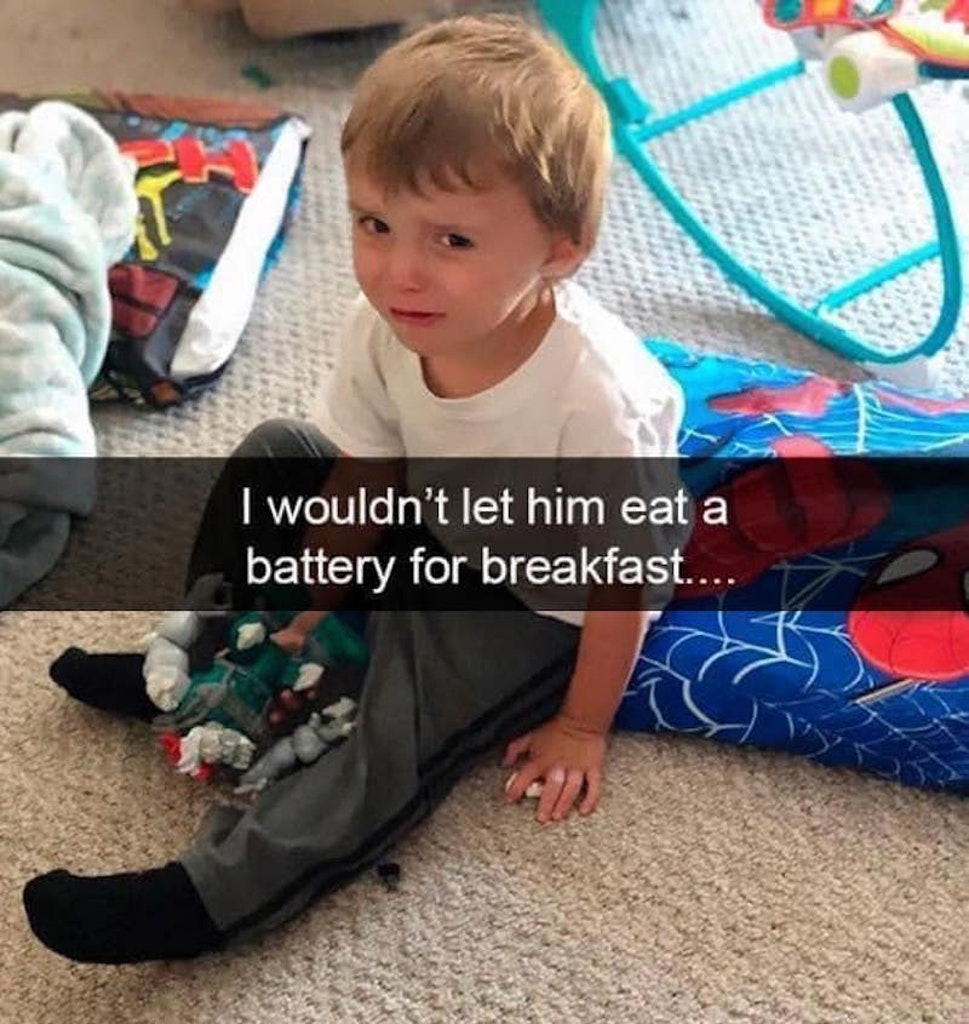 4.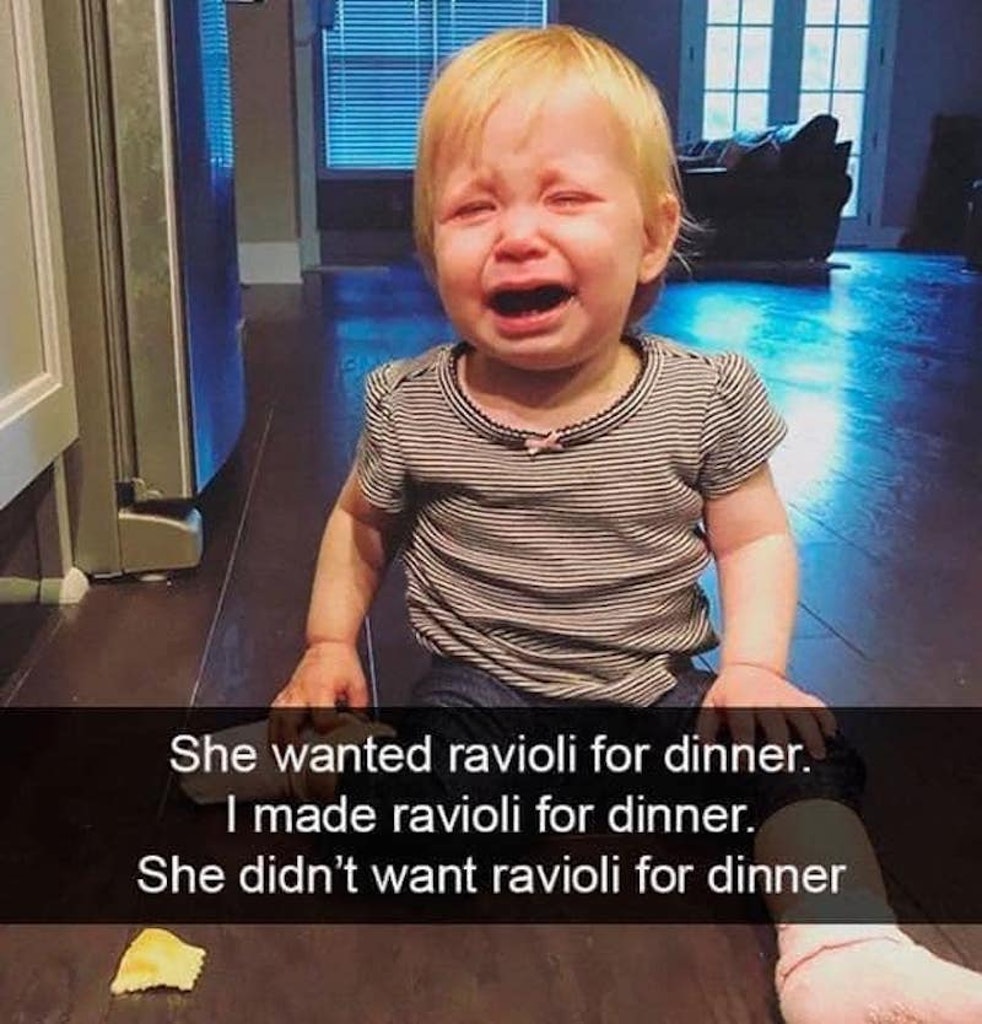 5.
6.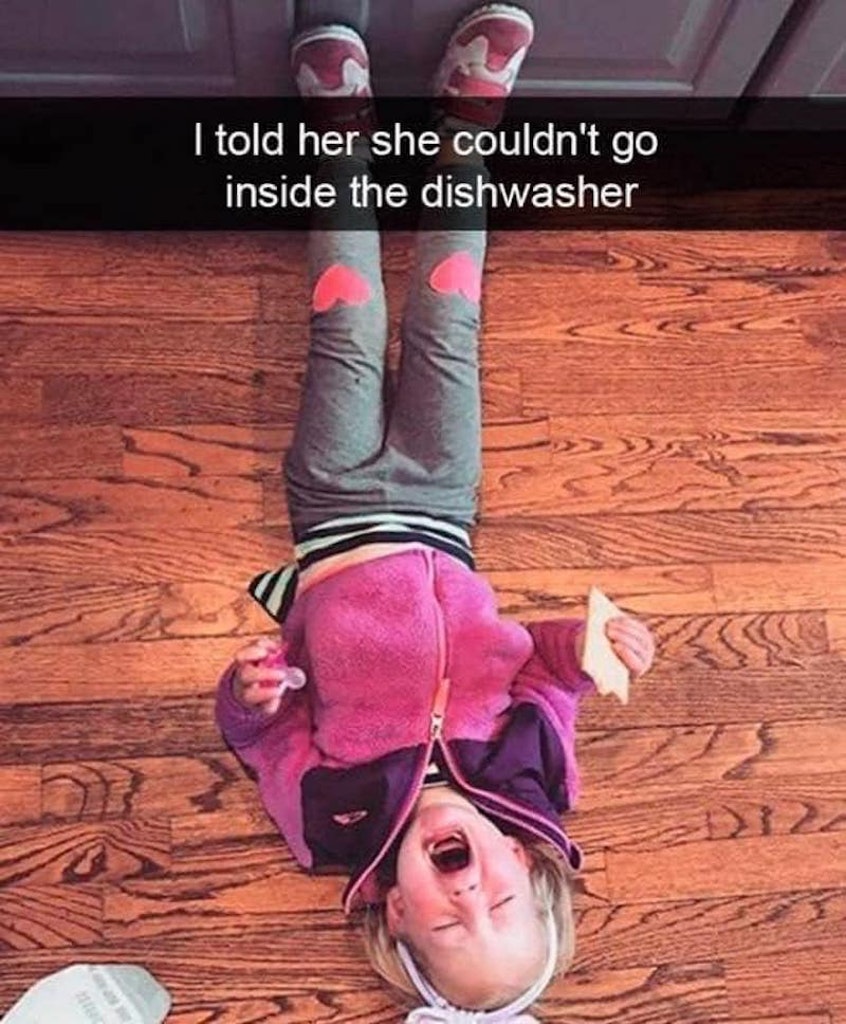 7.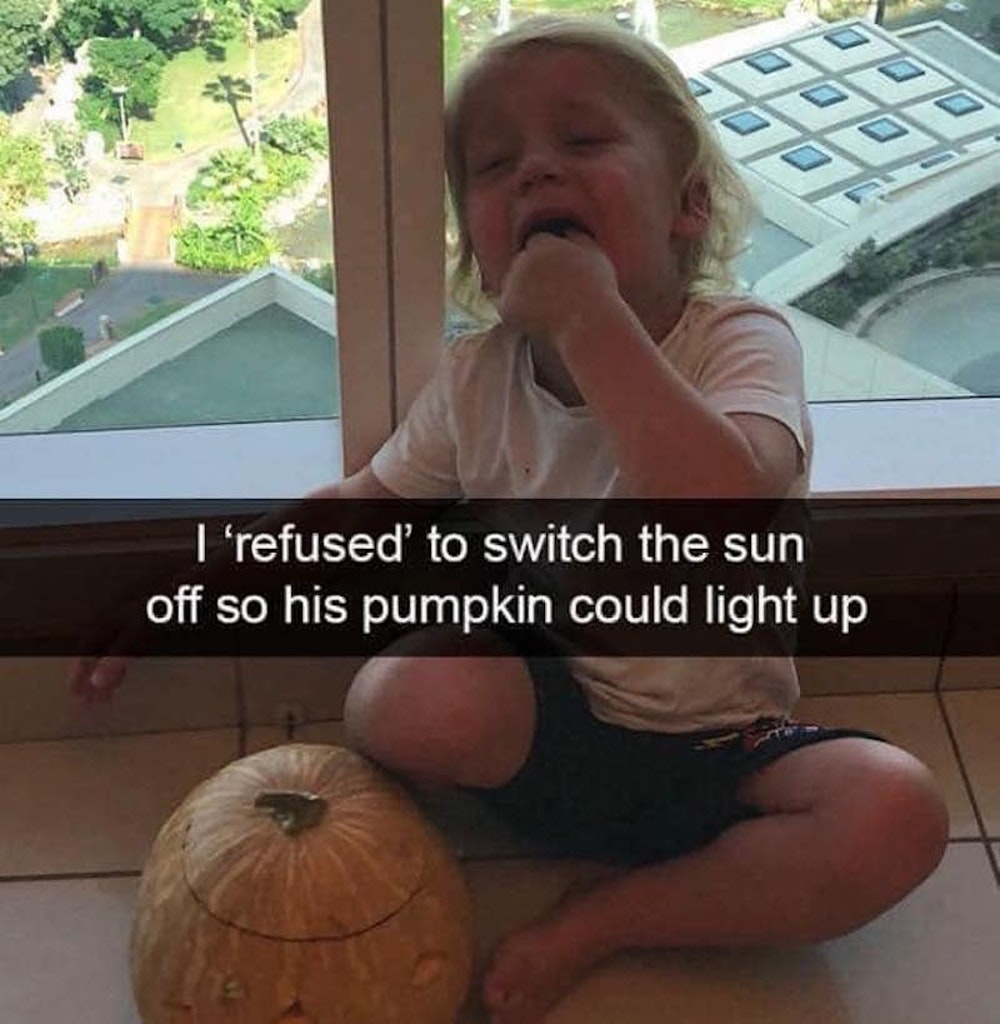 8.
9.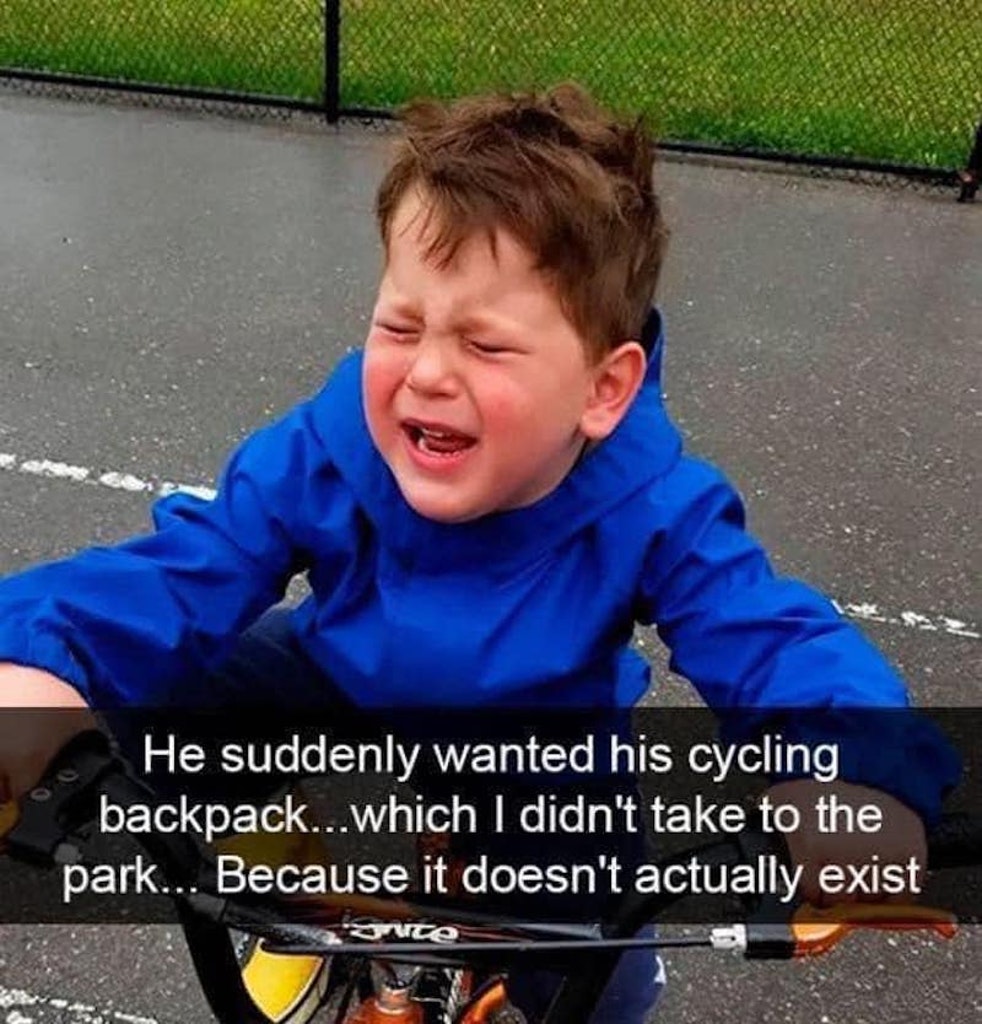 10.