It is my firm belief that anyone who leaves a review of anything online is at least a little unstable.
I kinda get it with honest Amazon reviews. You can only get ripped off so many times before you go into the review section and rant.
These funny people decided to at least bring some flavor into their reviews. If I've said it once, I've said it a thousand times; if you're going to put something out on the internet at least make it entertaining.
---
1. 🤔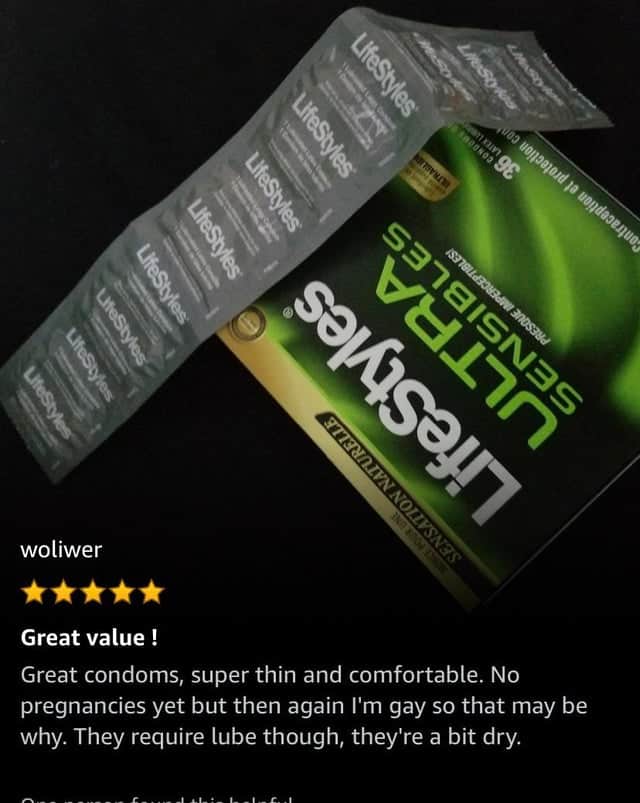 2. "What? It's a compliment!"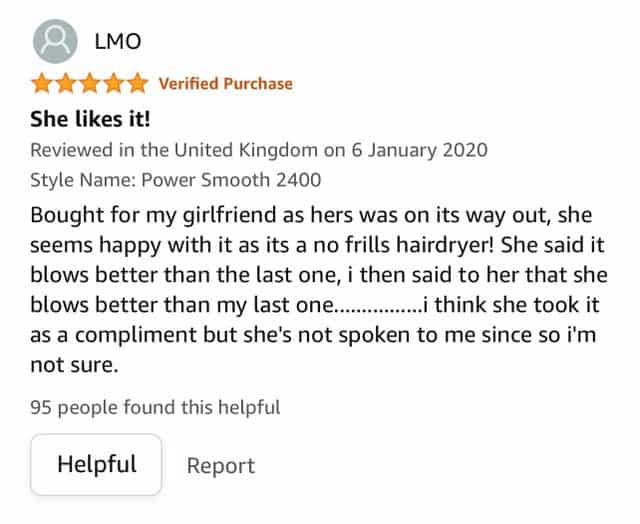 3. Saving marriages, one fart at a time.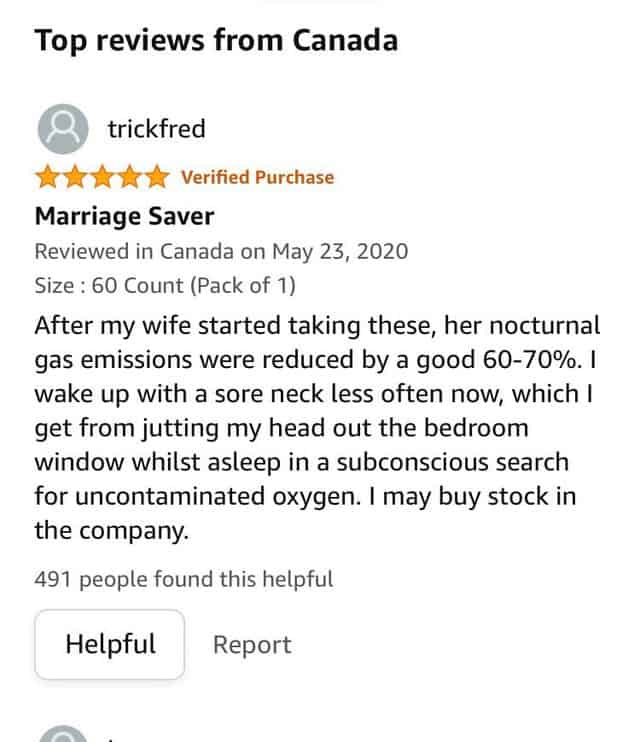 4. Everyone's favorite place to game: the toilet.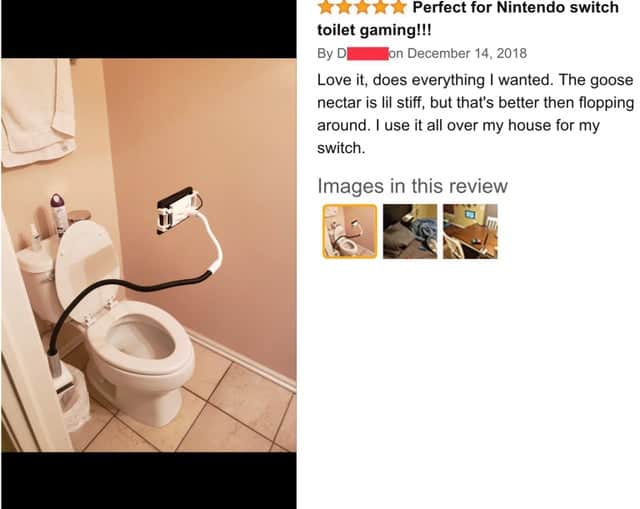 5. This may seem like a joke, but then consider, you know…people…and maybe not necessarily?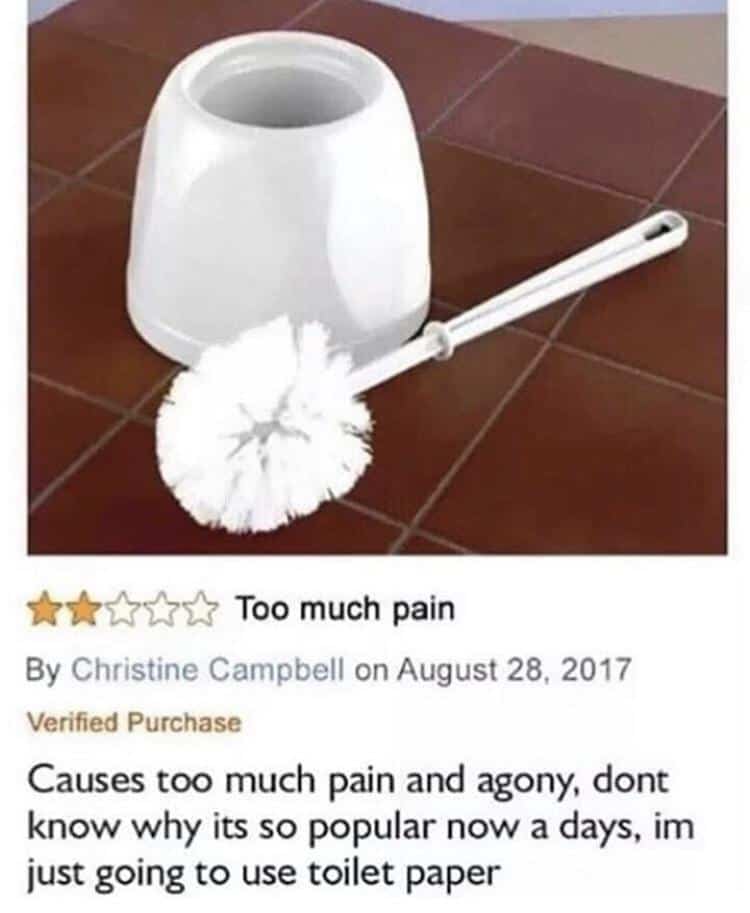 6. It is wood?
7. That new calculator smell.
8. Existential tape.
9. Whole lotta lube.
10. It's a trap.
11. Cursed turtle.
12. Out there Donald Ducking it.
13. Didn't hear a thing.
14. Ninja Alpaca
15. Aw crickets!