I'll have you know that in my single days, I approached several women to start a conversation. Sadly, many of these moments resulted in a relationship.
I kid, of course. They all wanted nothing to do with me.
Thankfully, there's a bunch of weird dudes on Twitter posting photos of hot ladies and asking how people would start a conversation with them. No matter how you answer, the original poster tells you you're wrong.
You're supposed to talk to them about your crypto portfolio! LOL. Can you imagine?
Let's take a look at one of these tweets from a pick-up artist:

Yikes. There's a lot to unpack. Namely, the guy called himself a Casanova. It's like calling yourself an "ally" or creating your own nickname. Calm down. Other people decide that, not you.
It didn't take long before funny Twitter users caught on to these odd posts, and came up with (I hope) sarcastic ice breakers. Let's enjoy them together.
Here are the funniest sarcastic responses to tweets about how to pick up women:
---
1.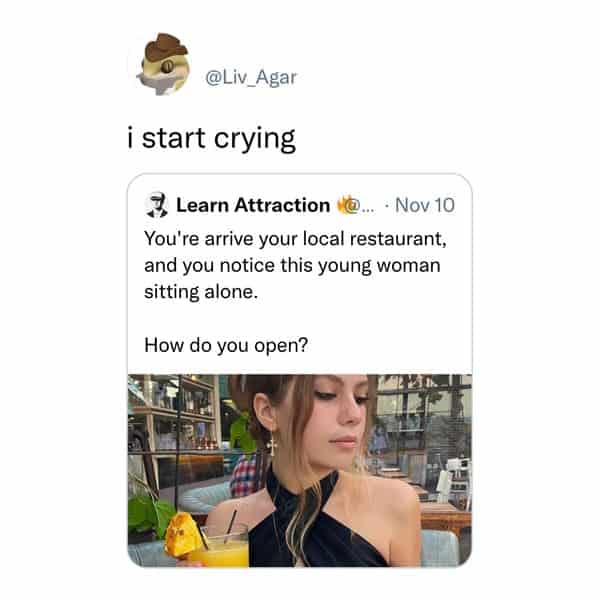 2.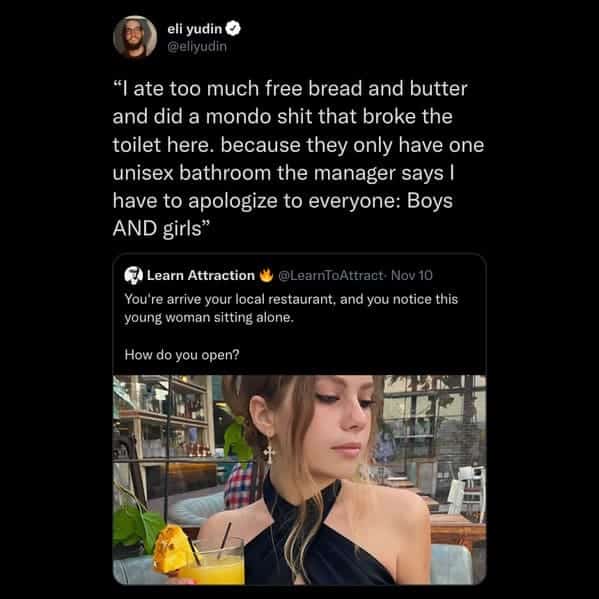 3.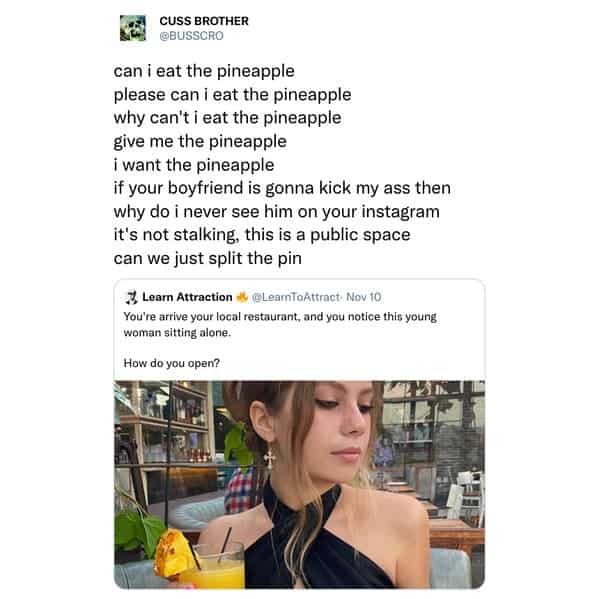 4.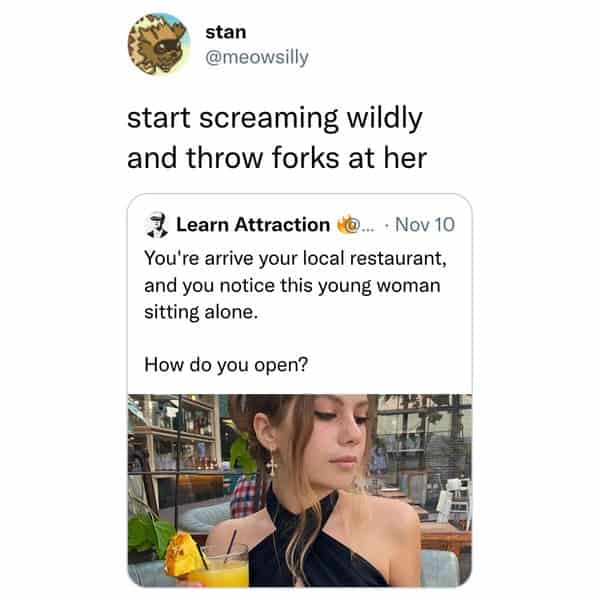 5.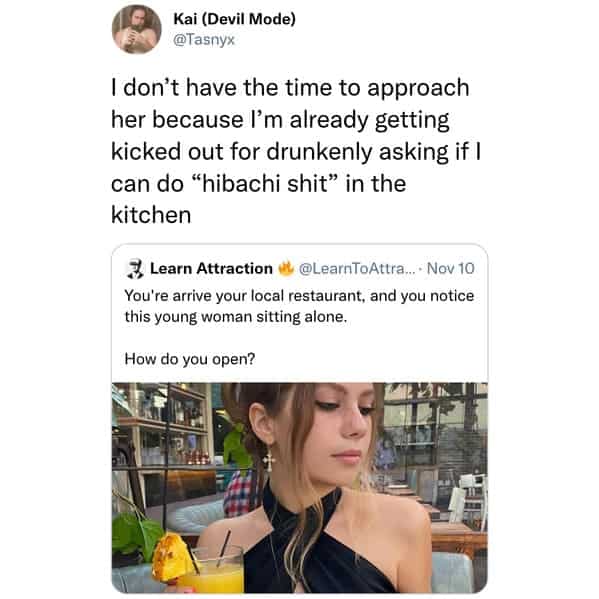 6.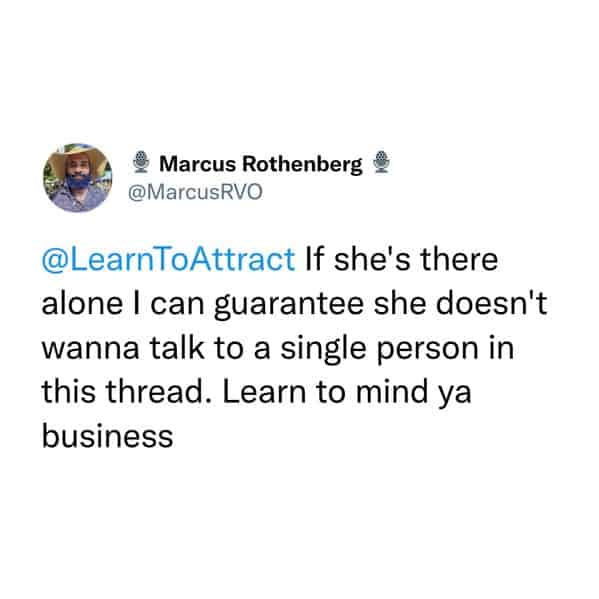 7.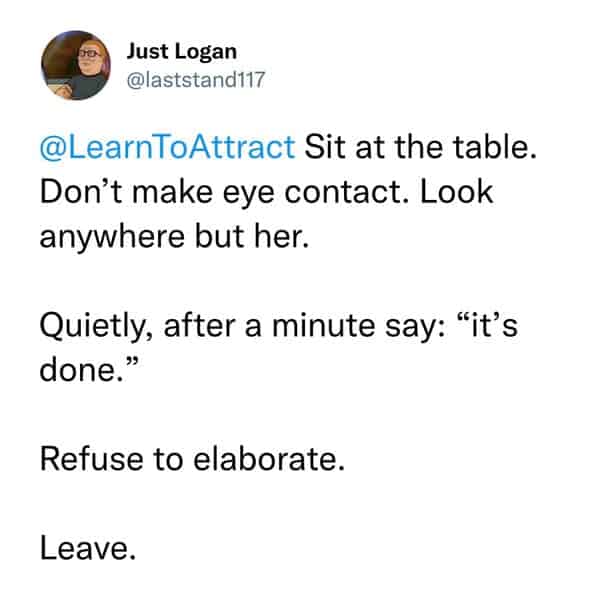 8.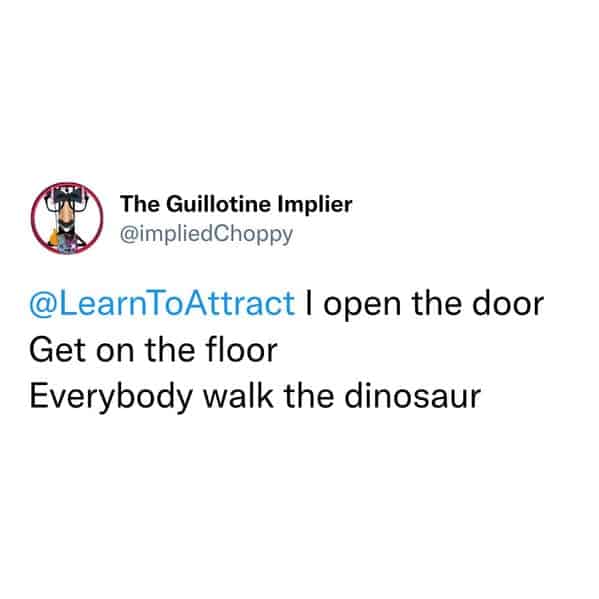 9.
10.
11.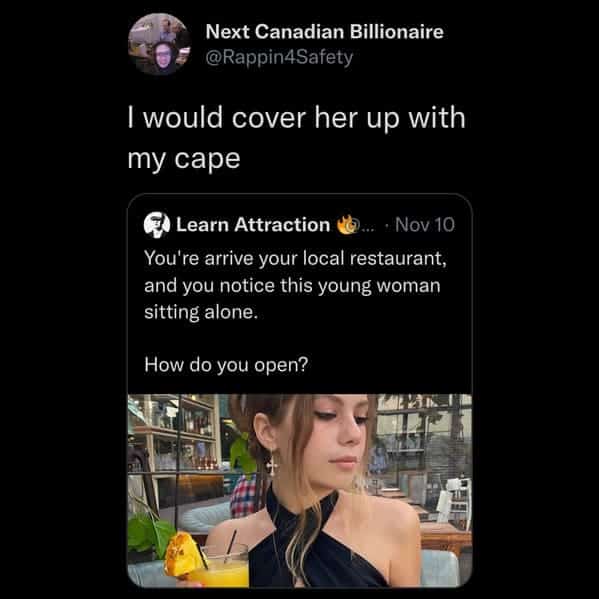 12.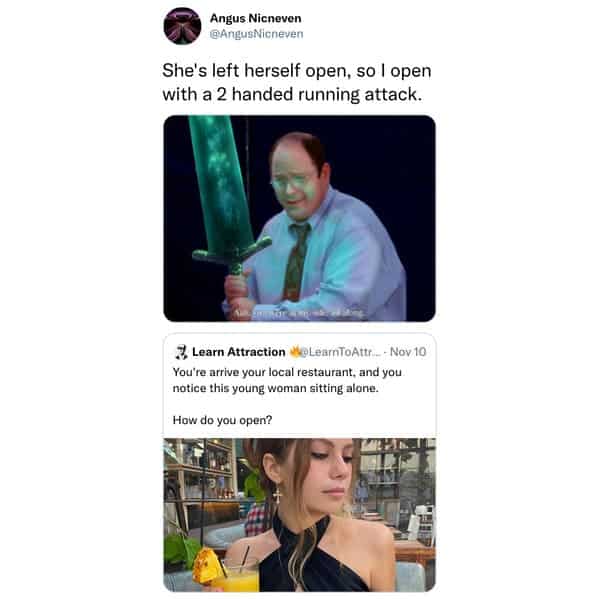 13.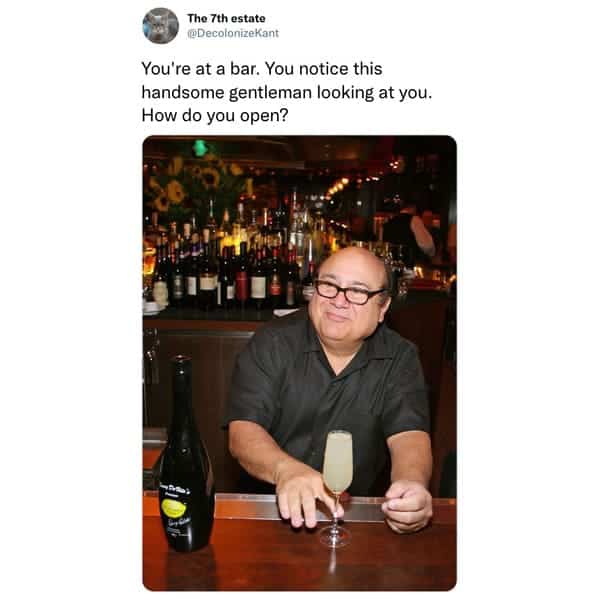 14.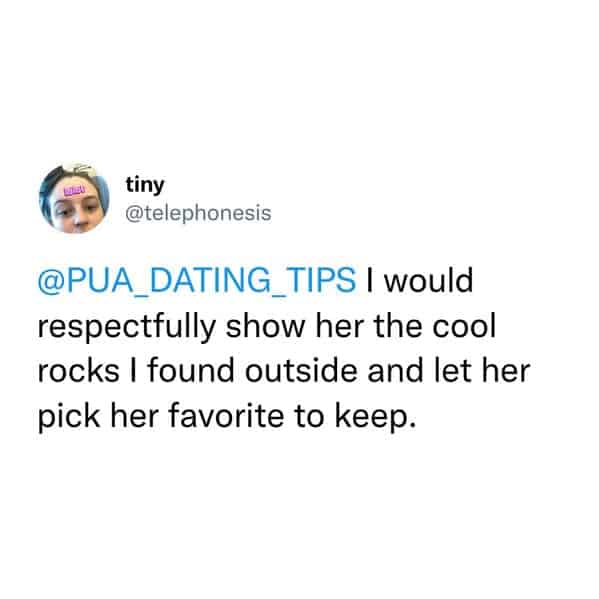 15.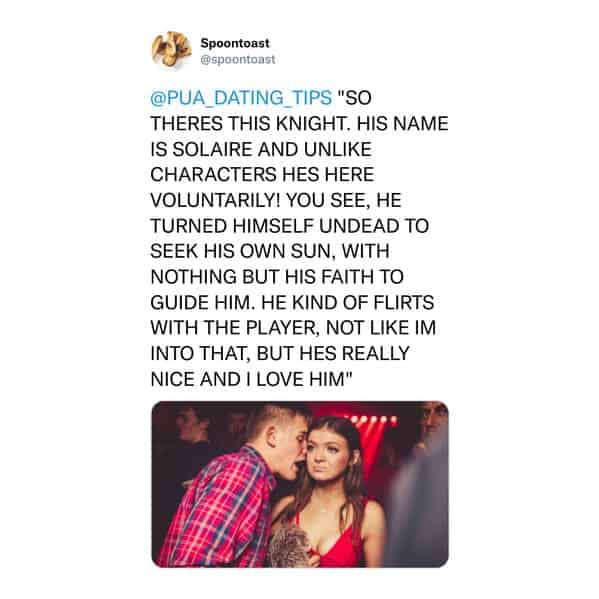 16.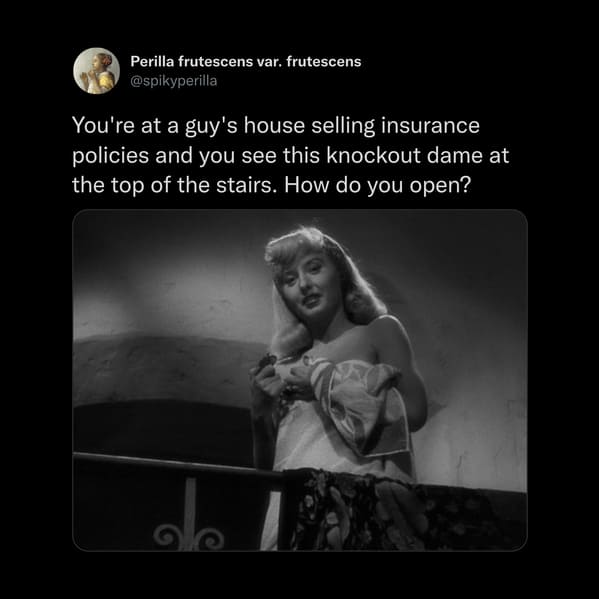 17.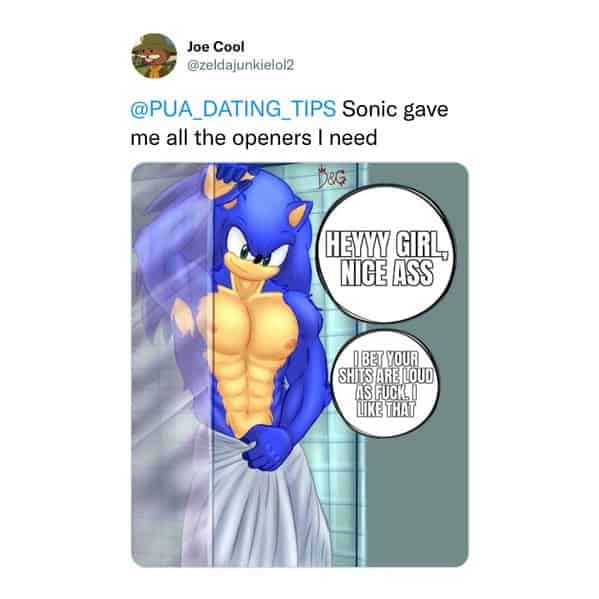 18.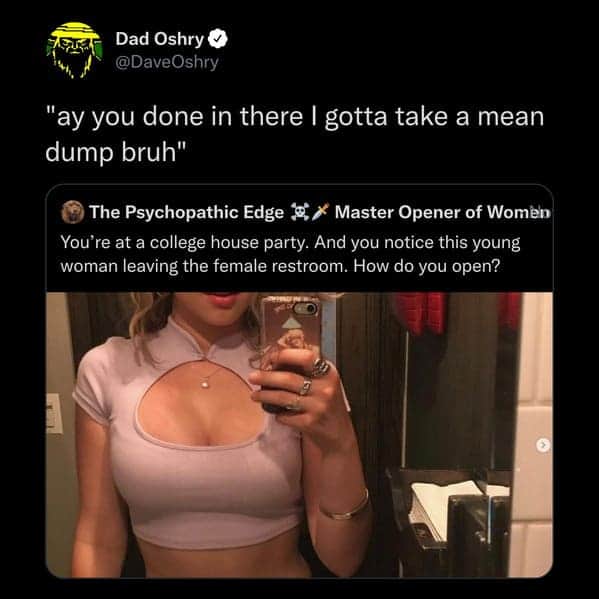 19.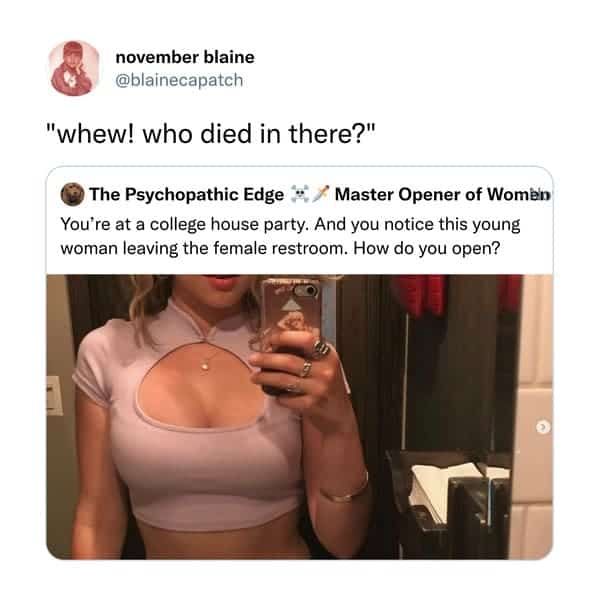 20.
21.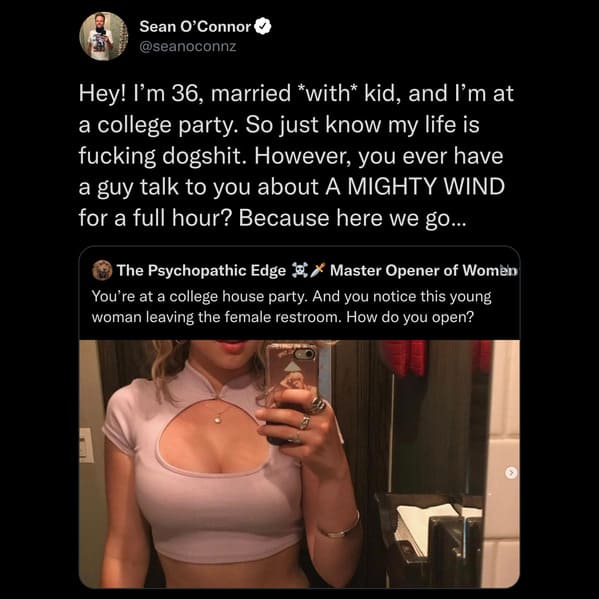 22.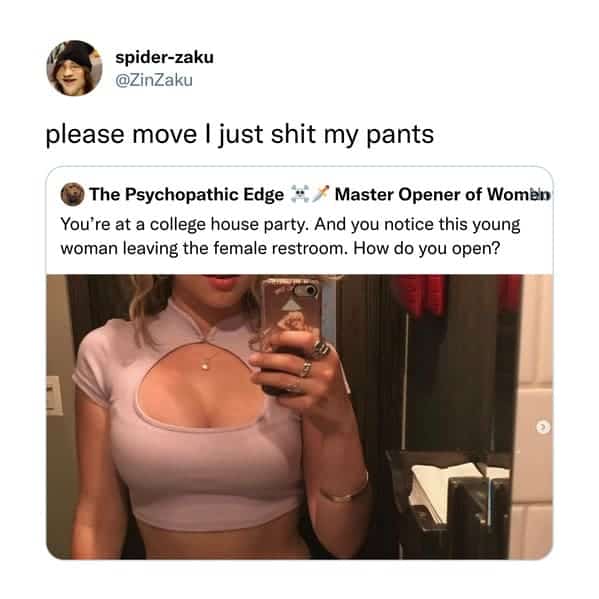 23.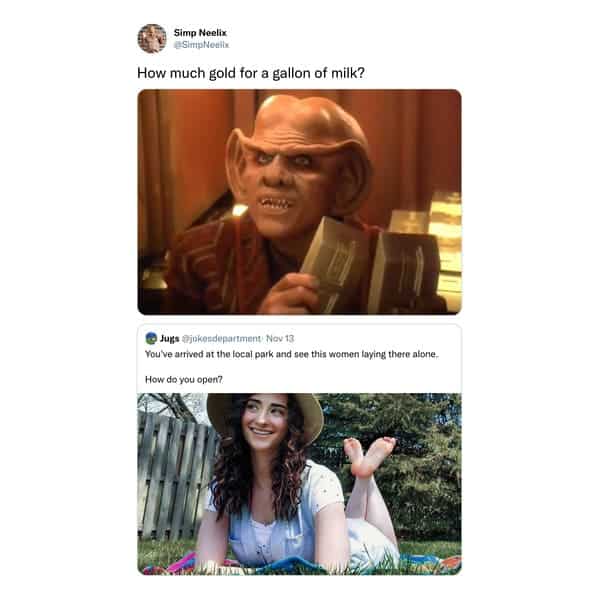 24.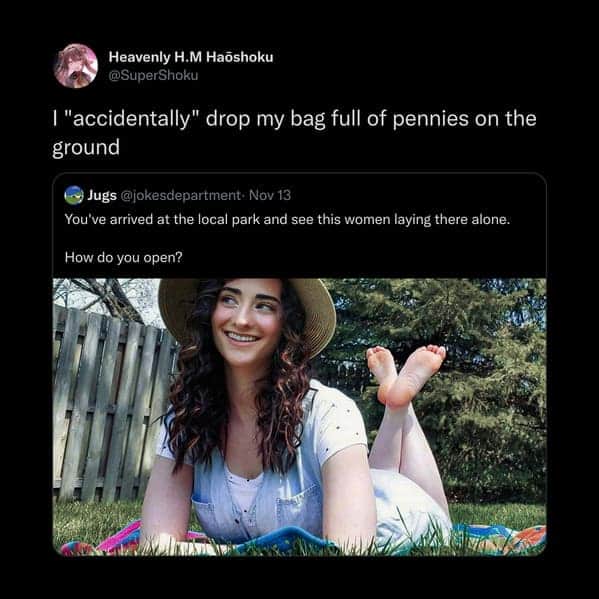 25.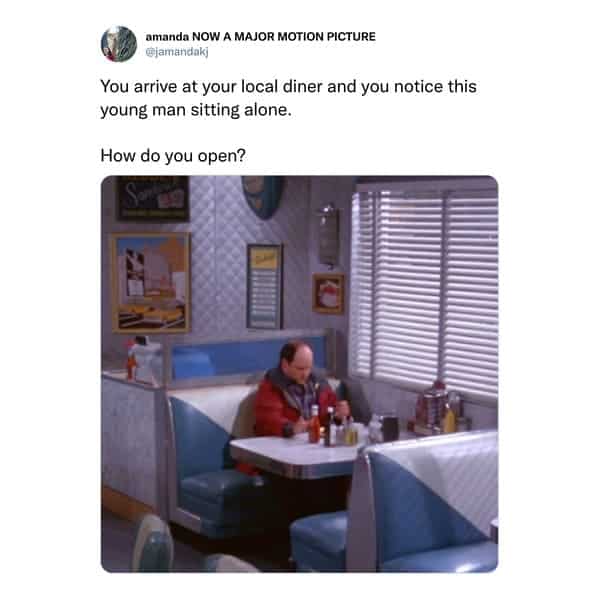 26.
27.