A lot can happen on Twitter in the 48 hours we're not monitoring it. Here are some of the best of this weekend, which, since it was Halloween, you'll note many have a certain theme to them.
Wow, that really escalated quickly.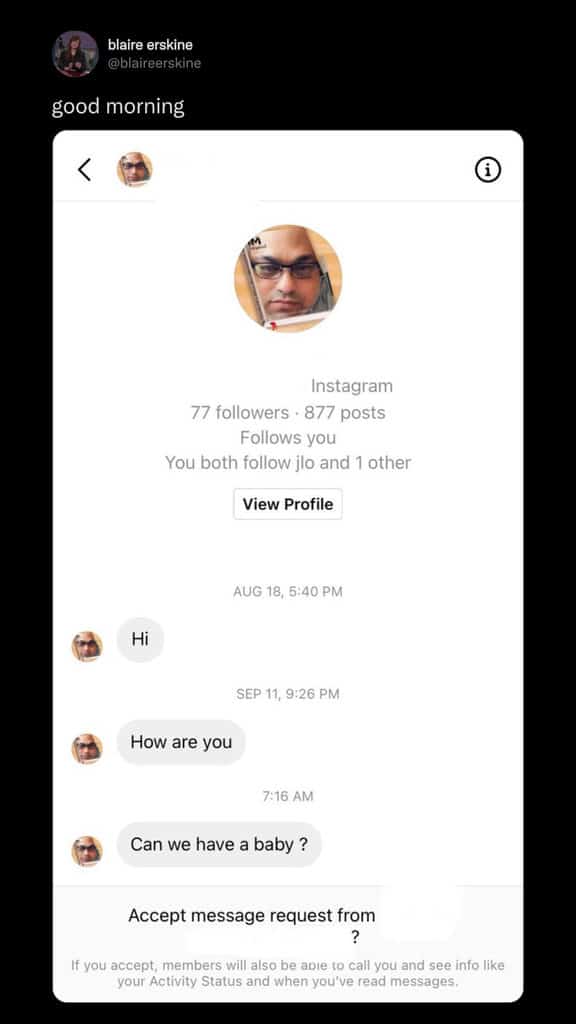 Me at home in bed watching scary movies while everybody else out partying this weekend for Halloween pic.twitter.com/r5KLIVZUsH

— 𝐂𝐫𝐞𝐨𝐥𝐞 𝐌𝐮𝐯𝐚⚜️ (@rebelleflowerr_) October 30, 2021
forgot the halloween candy this year pic.twitter.com/2IUgX6GTyr

— twitch streamer (@heybillierae) October 31, 2021
Or one of those pens with like 10 different color inks?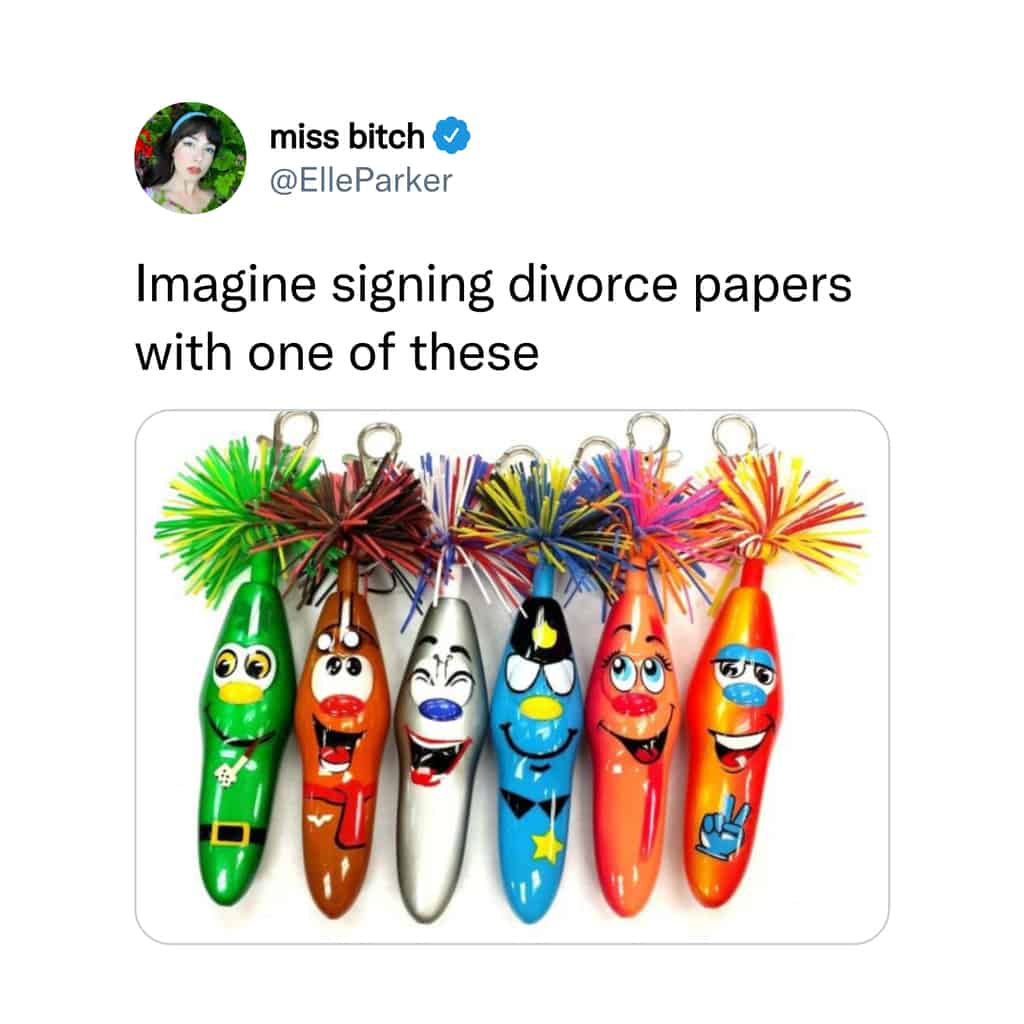 I love Halloween pic.twitter.com/Zx0LvJCbCk

— Vivian (@itsvivianlorena) October 31, 2021
Party City really swinging for the fences with this one. pic.twitter.com/zpZqWmQkXo

— Sean Thomason (@TheThomason) October 30, 2021
"i can't go out, i'm busy"

me being busy: pic.twitter.com/xT1iyupcv9

— Relate (@ReIatetwts) October 30, 2021
She won pic.twitter.com/IJOgSxNSk0

— Brett Gray (@brettgray) November 1, 2021
Fergie doing flips on the Today Show pic.twitter.com/dvBm4HfbFi

— Greg Brown (@Whalewatchmeplz) October 31, 2021
I hate when the iPhone correct "Omw" to "On my way!" Mf I am not that excited .

— Bri𝙰n🍇 (@brian2grimey) October 31, 2021
Pete davidson is a great starter white for kim kardashian

— Mike Cannon (@IamMikeCannon) October 31, 2021
Canadian kids on Halloween are like, 'Look, I'm Batman in a parka'.

— The Angel 🖤 (@Angel_150913) October 31, 2021
What kind of Minecraft/Squid Game neighbourhood be this? https://t.co/Dsz2mPL45P

— Kele90 (@Kele901) October 29, 2021
asking 8 year olds in skeleton onesies to name 5 phoebe bridgers songs

— derek (@reindeereks) October 31, 2021
nobody move, trick or treaters just knocked on the door so I'm pretending to be dead

— s t e p h (@itsallbollocks) October 31, 2021
Honestly gotta give it up for those wobbly inflatable dinosaur costumes. 100% hit rate, always funny

— Patrick Monahan (@pattymo) October 31, 2021
These guys win Halloween for this year 😭 pic.twitter.com/C2GYM1zoSy

— Pubity (@PubityOnInsta) October 31, 2021
I was on LIVE TV really trying to move like Missy tho🤣🤣 pic.twitter.com/rawk2A0bZO

— Alex Holley (@AlexHolleyFOX29) October 30, 2021
Congratulations to everybody going out for two nights in a row rn. I was you once. Likely will never be you again. Wish u luck and peace though

— michaela okland (@MichaelaOkla) October 31, 2021