Delivery apps have changed everything. You can have anything you can think of brought right to your door. My favorite thing is the contactless delivery because we don't have to talk to each other. I'm sure they don't really want to talk to me either. It takes the whole awkward exchange out of the situation.
They have to upload a photo to prove where they left the food, but as it turns out, some of them are not shy about taking photos of the customer at the door, and the pics are just awkward and hilarious.
Just check out these pics shared in this thread full of funny proof of delivery photos if you don't believe me. From now on, I'm waiting until they leave the building before I grab my food.
1. "OMGGG I Can't Believe Doordash Uploaded This Photo Of Me Getting My Food"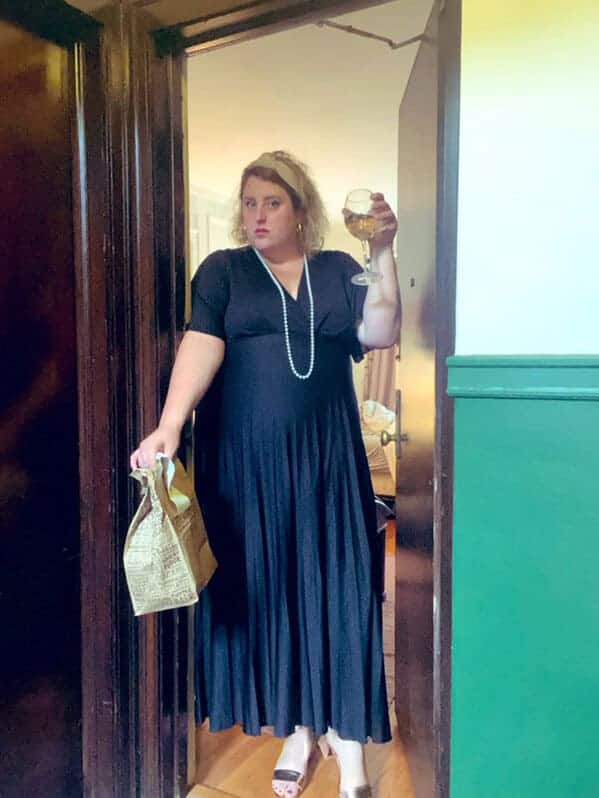 via twitter
2. "My Doordasher Uploaded This Picture"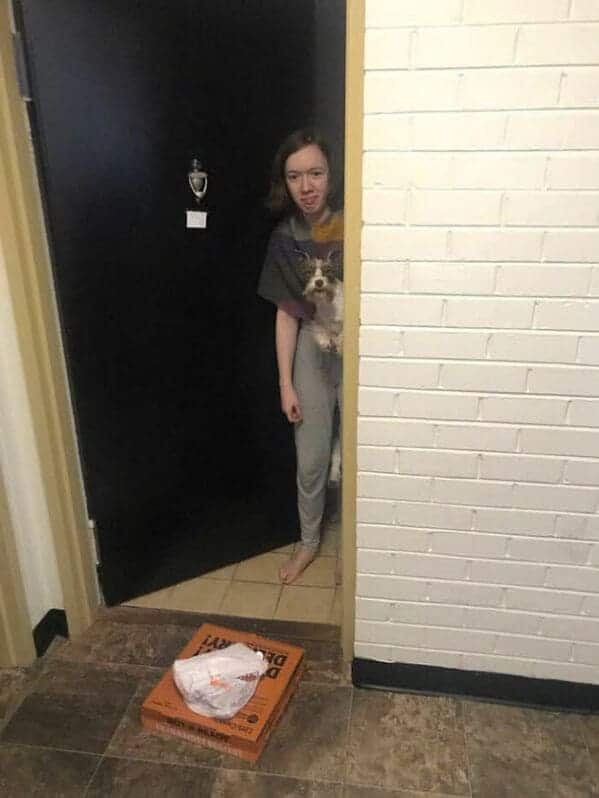 via twitter
3. "Sis I Feel Your Pain"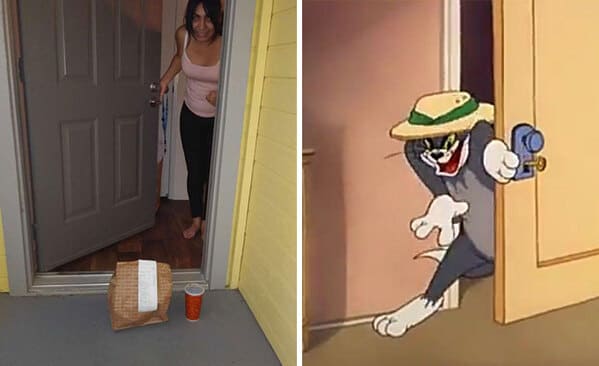 via twitter
4. "I Had No Clue They Were Supposed To Take A Picture So When He Was Like, I Need To Take A Picture, I"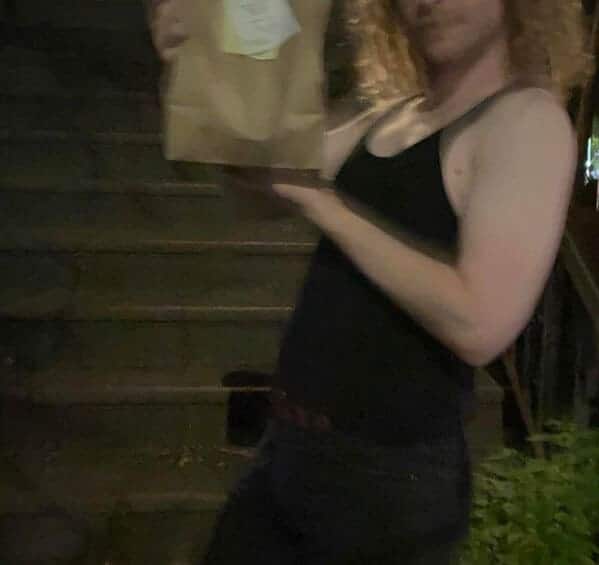 via twitter
5. "Here's Mine:"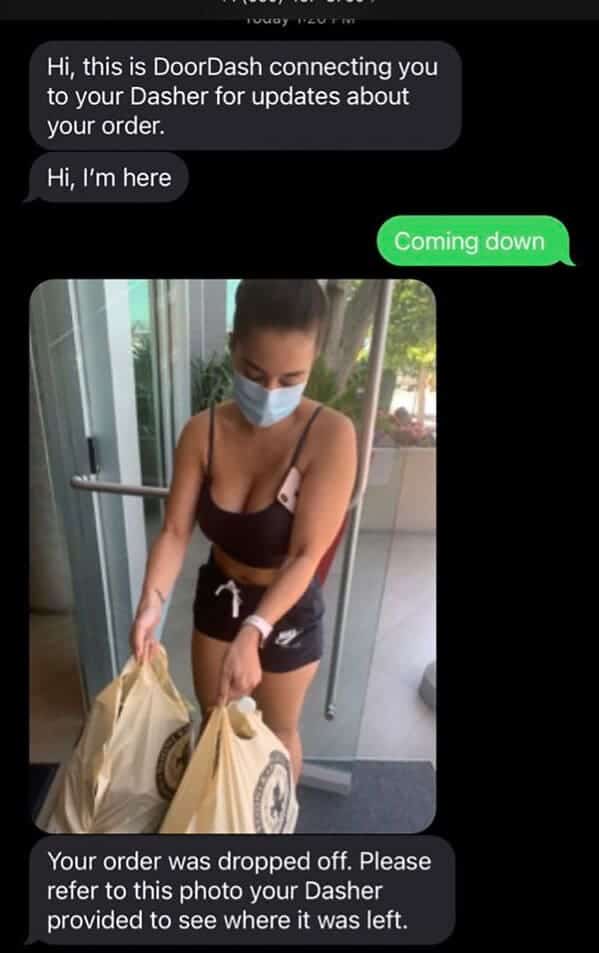 via twitter
6. "This Is Your Grubhub Driver, Lawrence. I've Left Your Order Outside Of Your Front Door"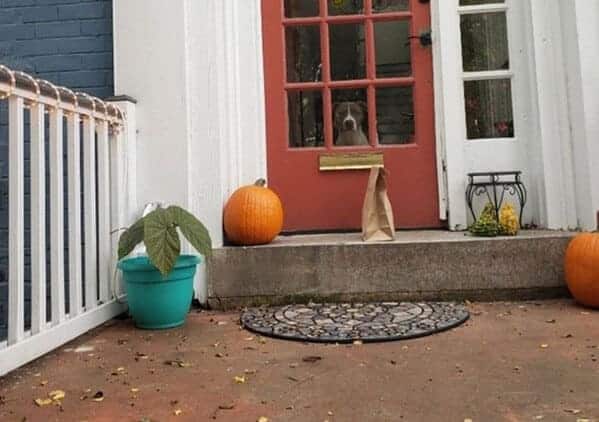 via twitter
7. "My Doordasher Uploaded This"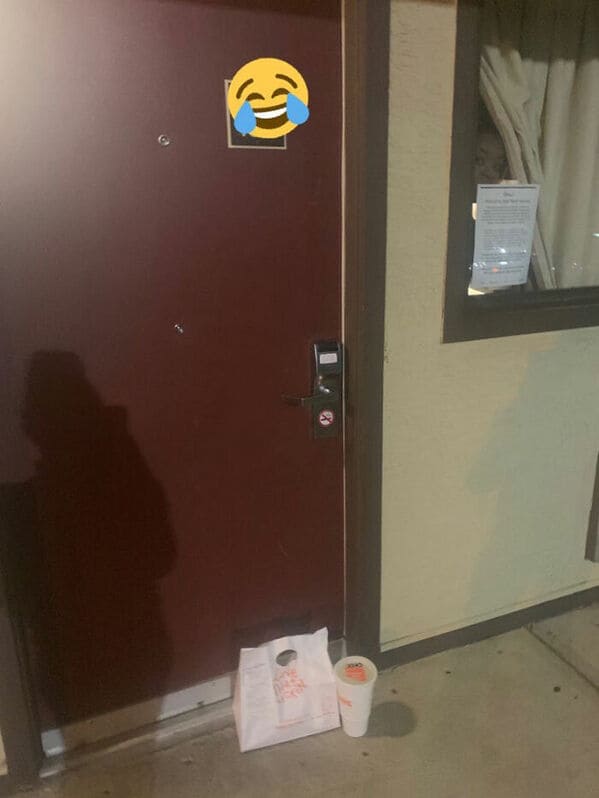 via twitter
8. "Ubereats Did Me Dirty"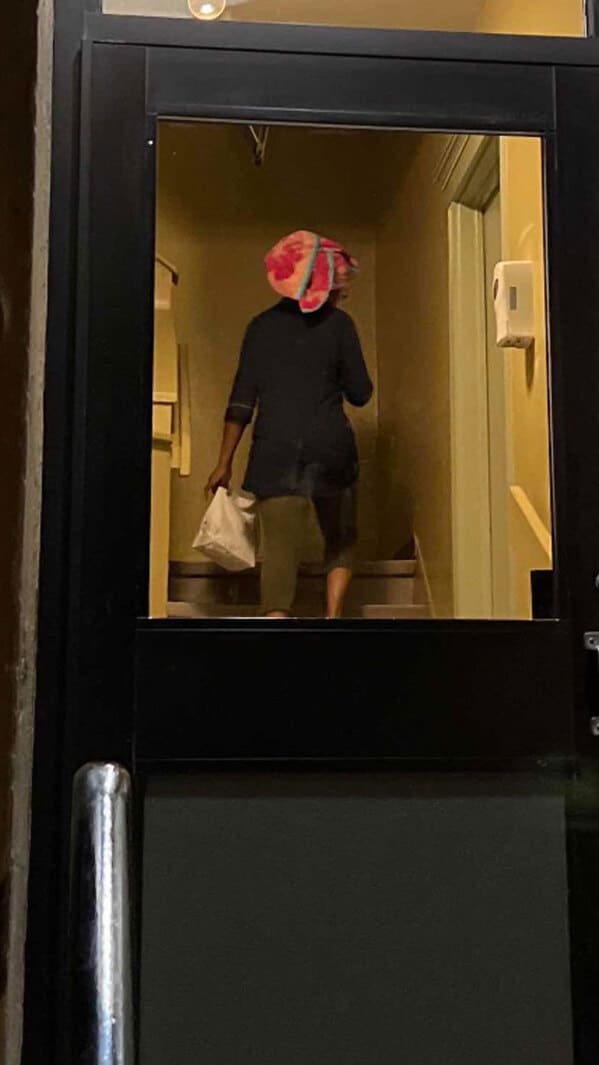 via twitter
9. "My Doordasher Uploaded This Picture As Proof Of Delivery"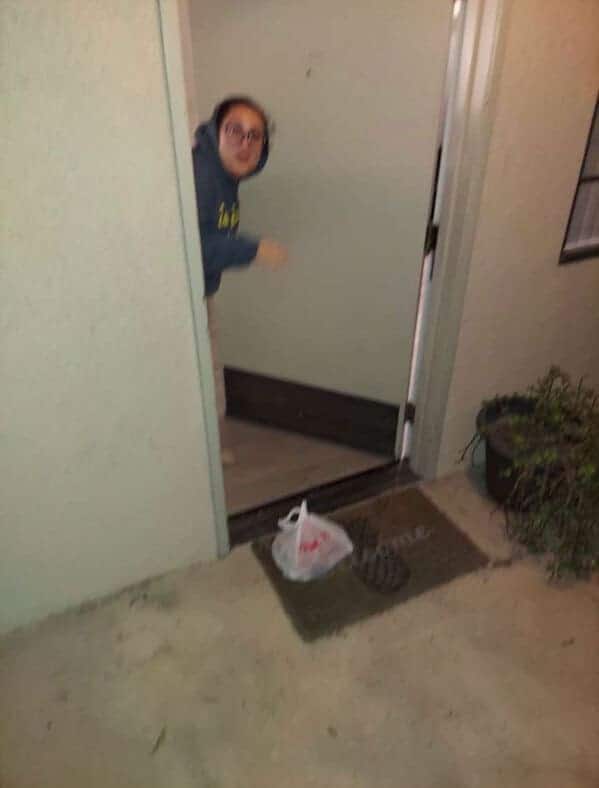 via twitter
10. "Pretty Much…"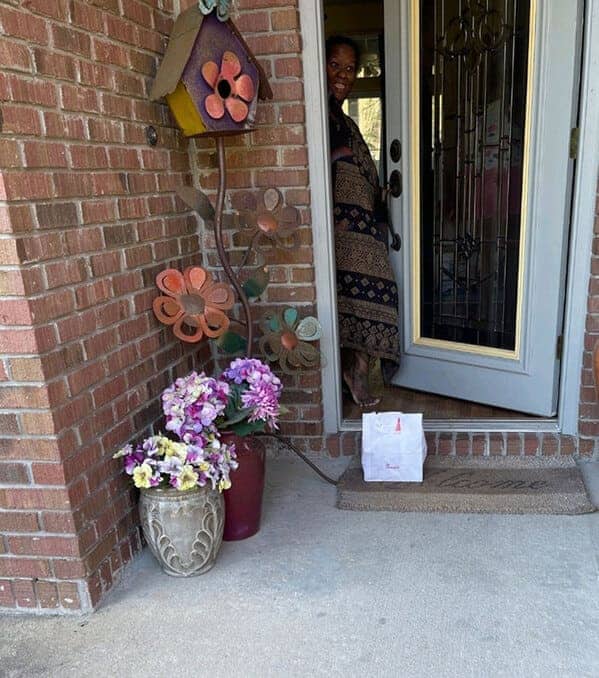 via twitter
11. "I Look Like A Goblin Speed Running To My Food"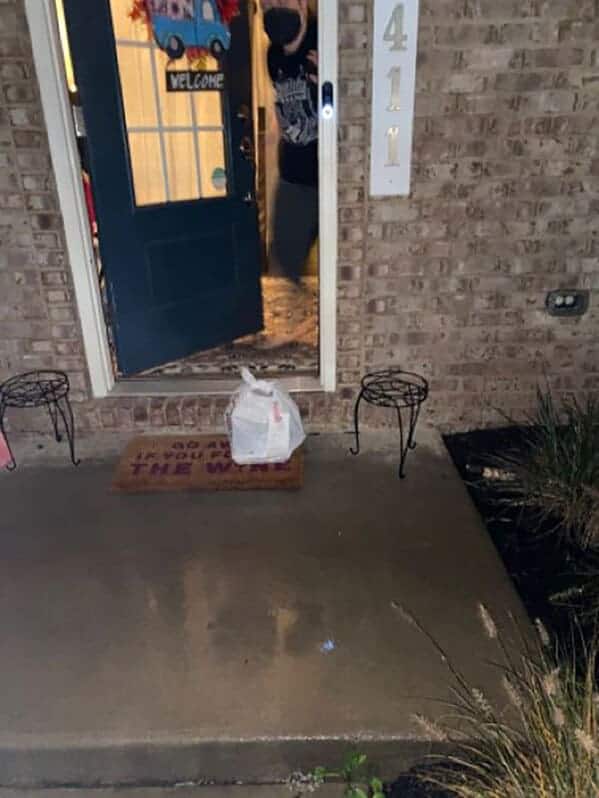 via twitter
12. "Mine Sent This"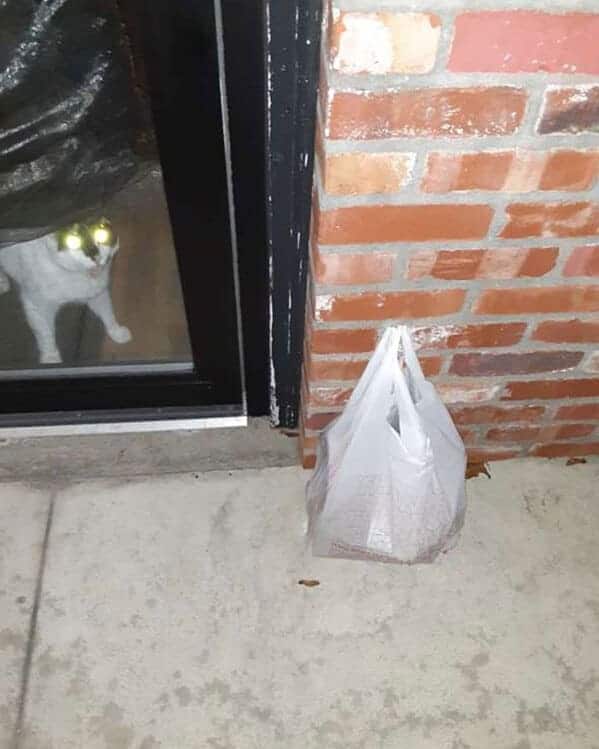 via twitter
13. "Same"
via twitter
14. "My Mom"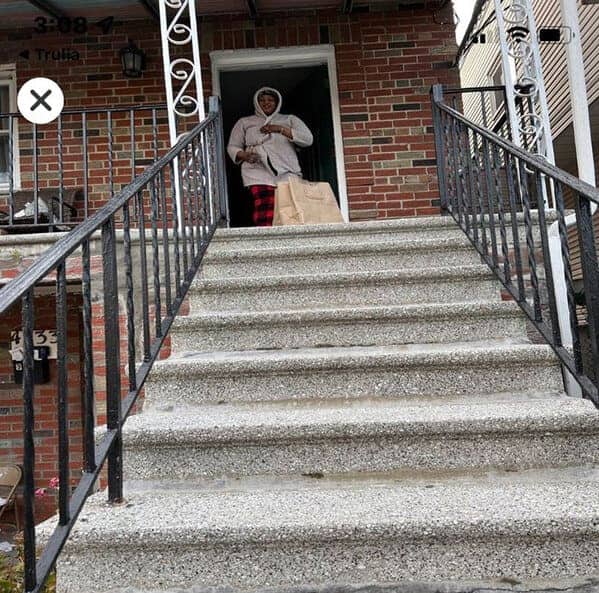 via twitter
15. "I Had A Dasher Hand My Spouse Our Food And Them Snapped A Picture, Allowing Me To Receive This Gem"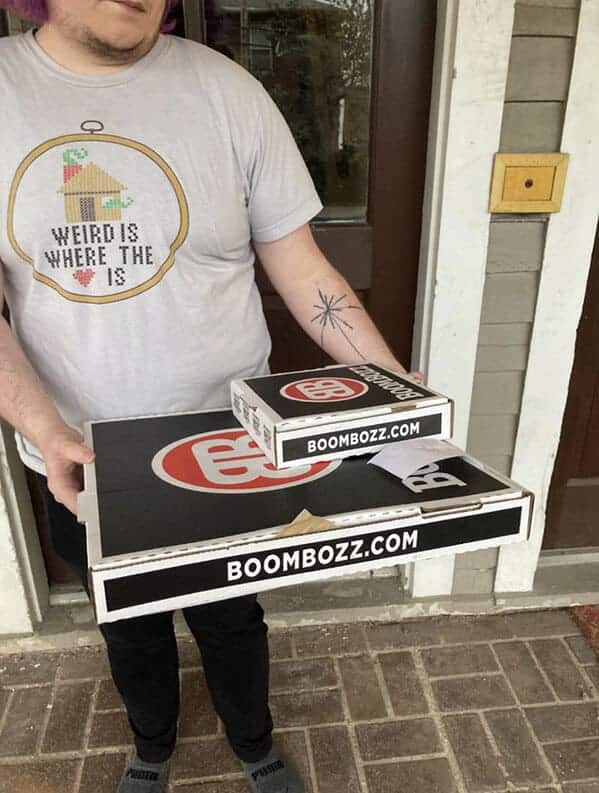 via twitter
16. "… We're Suing"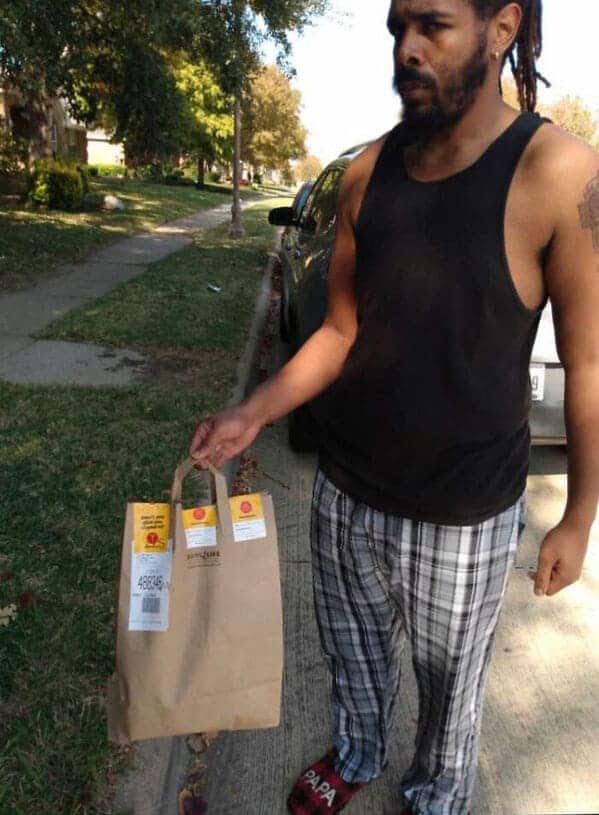 via twitter
17. "Almost Caught Me Slippin"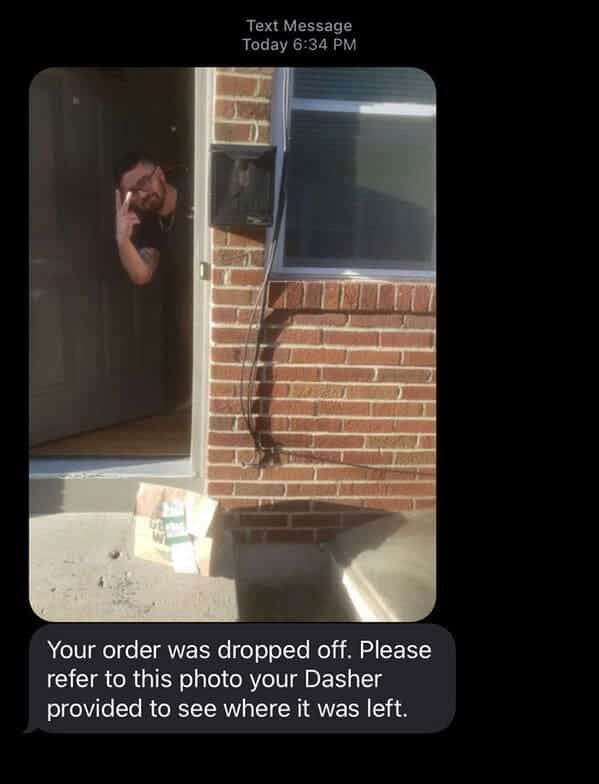 via twitter
18. "Why God Let This Happen To Me I'll Never Know"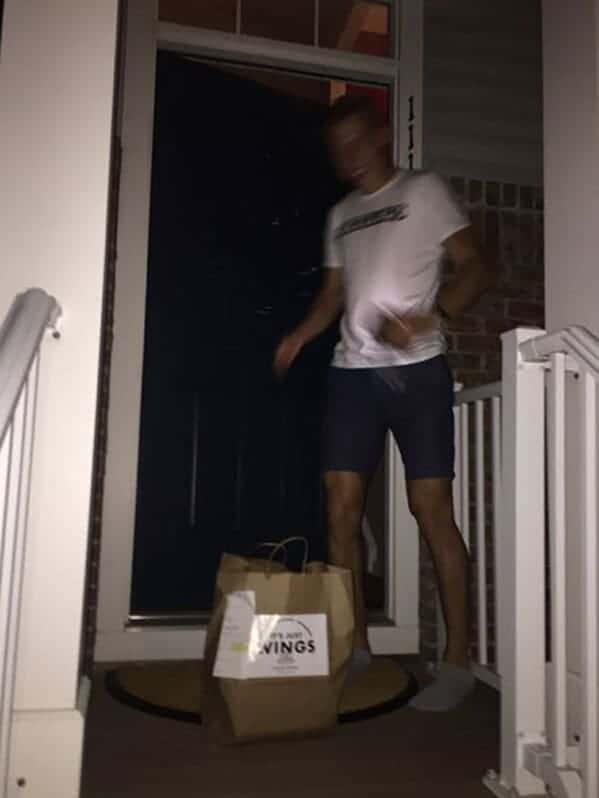 via twitter
19. "Literally"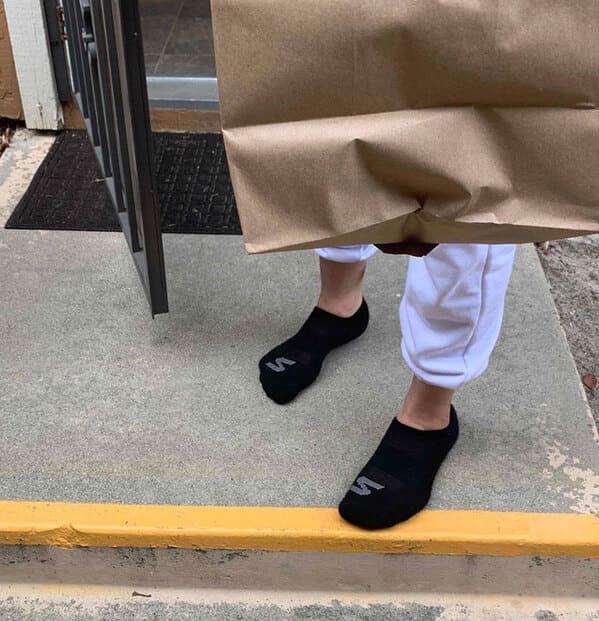 via twitter
20. "Same"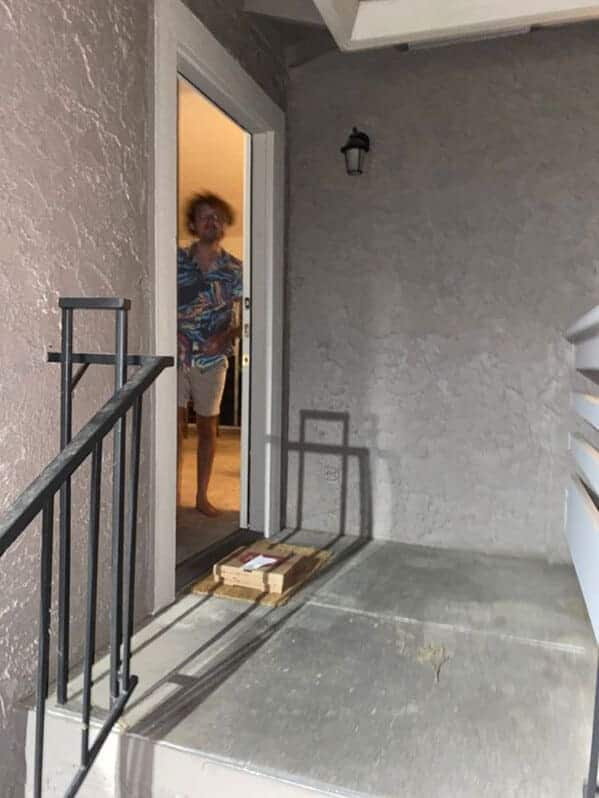 via twitter
21. "I Regret Not Posing Better"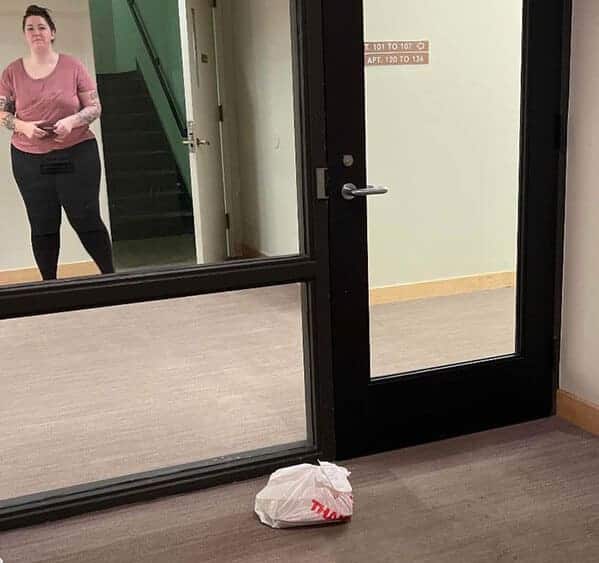 via twitter
22. "OMG This Reminds Me Of The Time A Small Child Was Sent To Deliver My Food And I Was Smacked And Unshowered And Not Ready"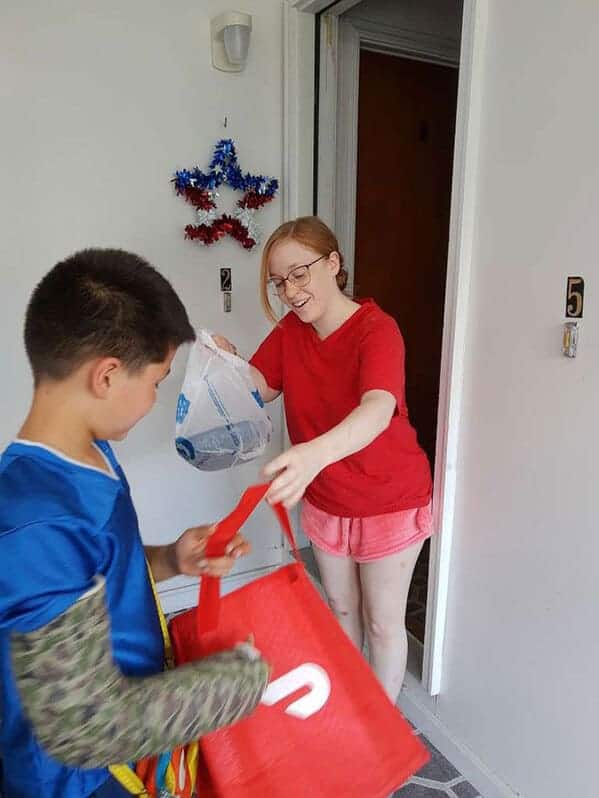 via twitter
23. "Barely Got My Food In The Shot. This Man Just Wanted A Picture Of My Cat"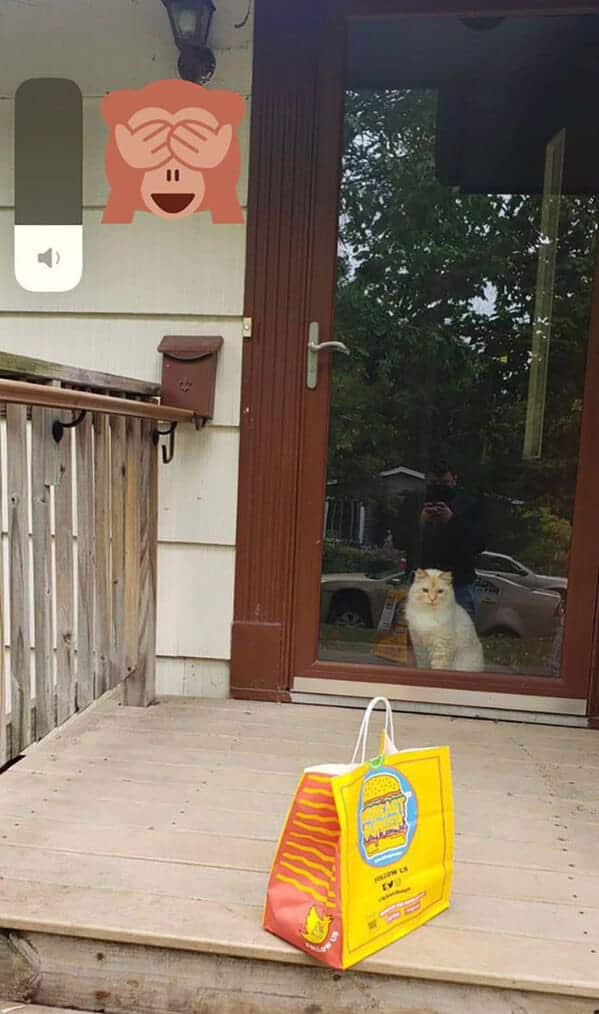 via twitter
24. "Mine Captured My Socks N' Crocs"
via twitter
25. "This Was Mine"
via twitter
26. "OMFG The Same Thing Happened To Me One Time"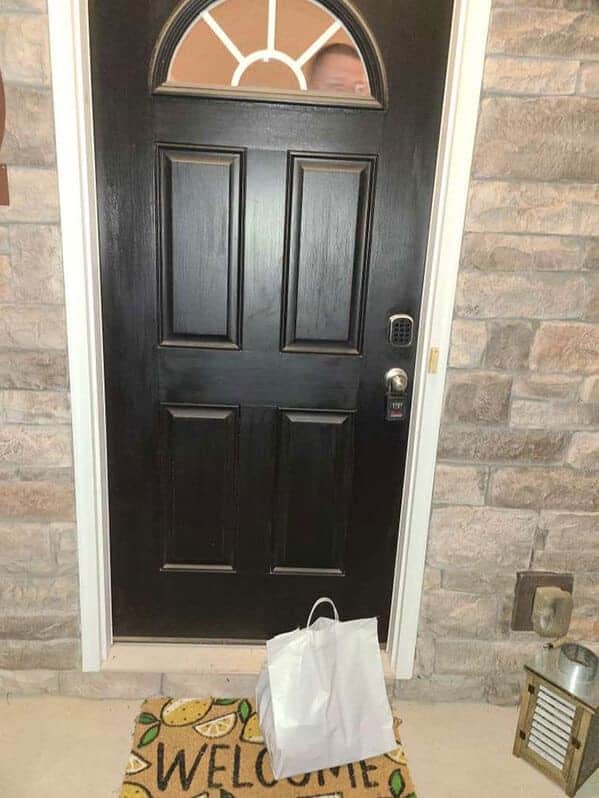 via twitter
27. "Glad To See I'm Not The Only One Caught In 4k"
via twitter
28. "Why Did The Doordasher Take A Pic Of Me Like This When I Got My Food"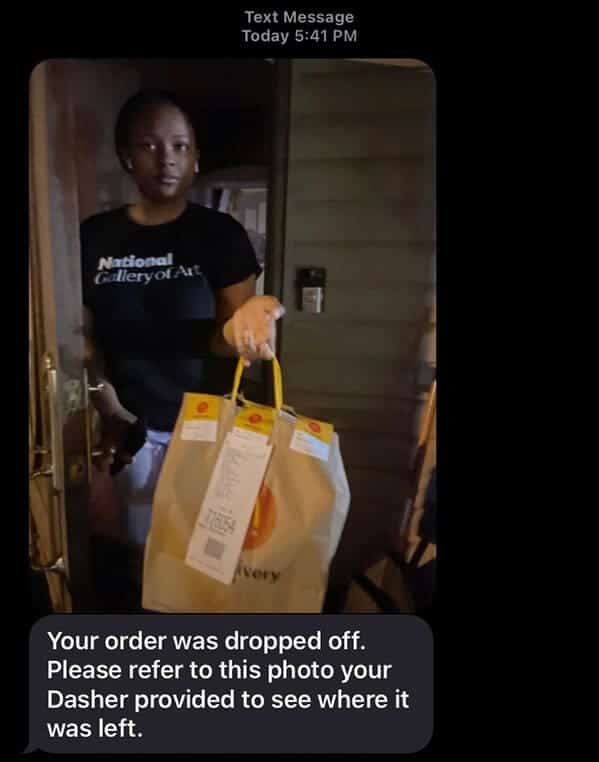 via twitter
29. "Same."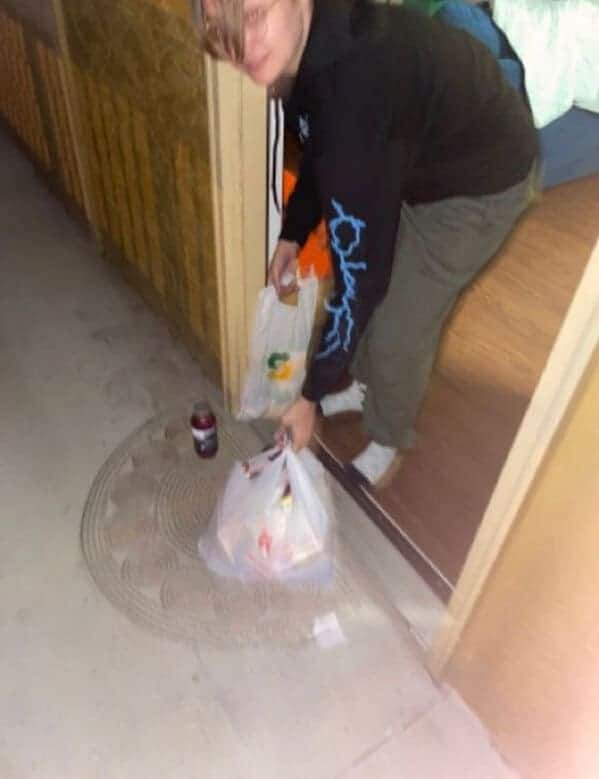 via twitter
30. "Mine Can't Open My Gate And Just Kinda Drop It On The Inside"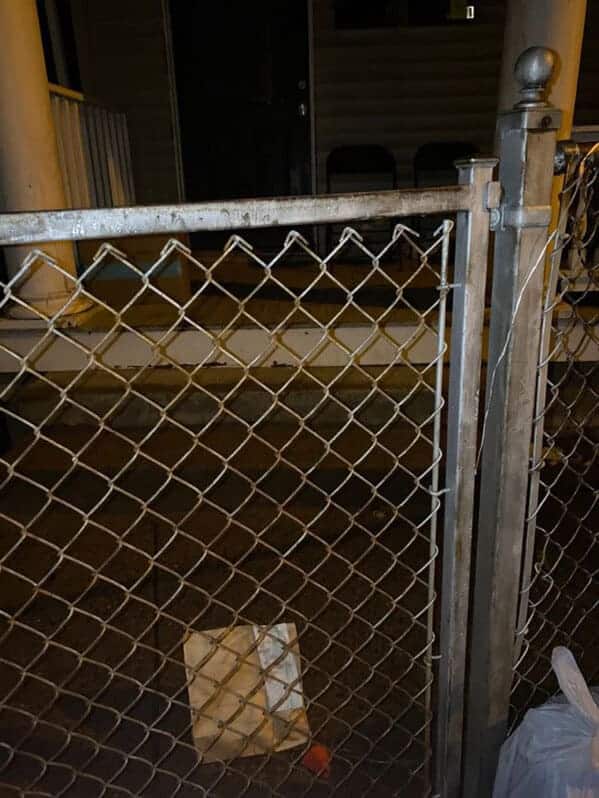 via twitter
31. "I Was High…"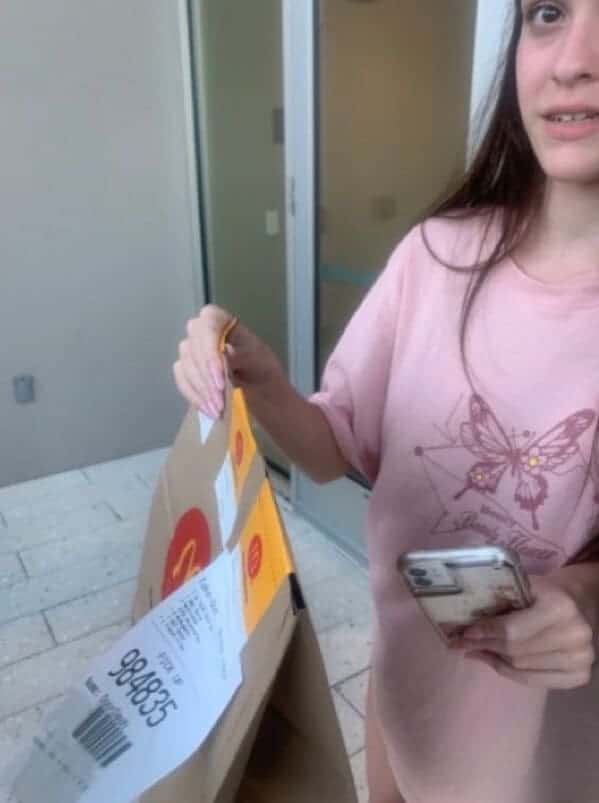 via twitter
32. "Been There, Sister"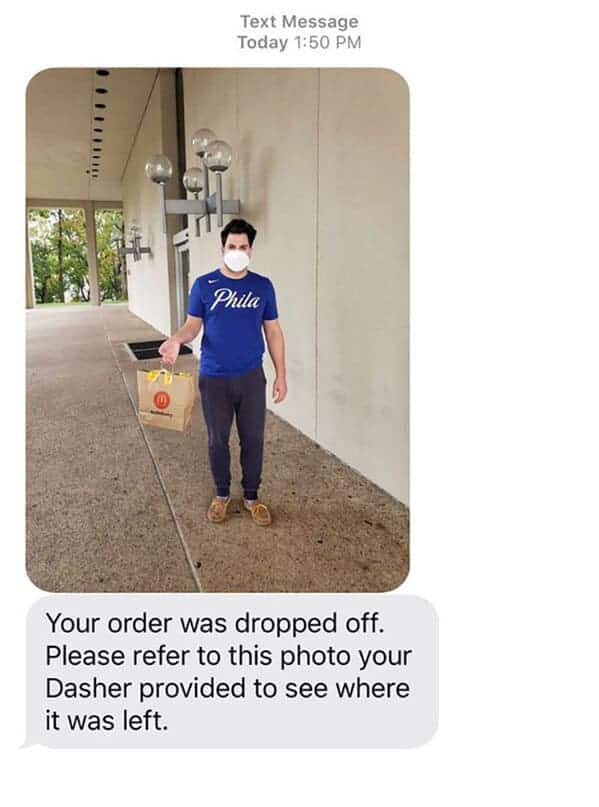 via twitter
33. "OMG Was About To Post The Same Thing"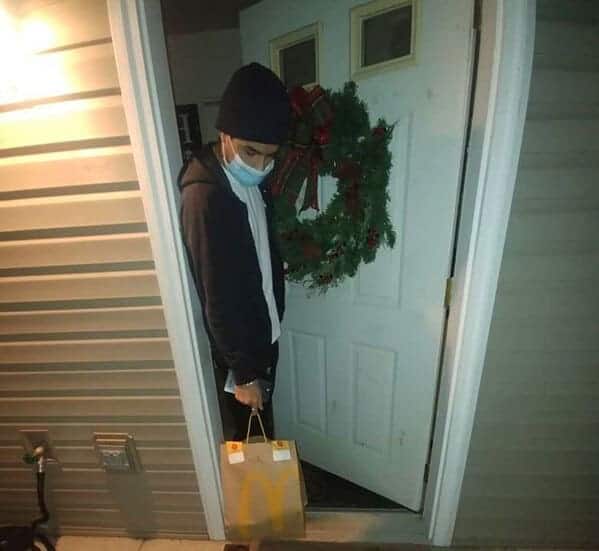 via twitter
34. "I Ordered Instacart Like A Year And A Half Ago And The Driver Got Me Looking Like An Absolute Goblin"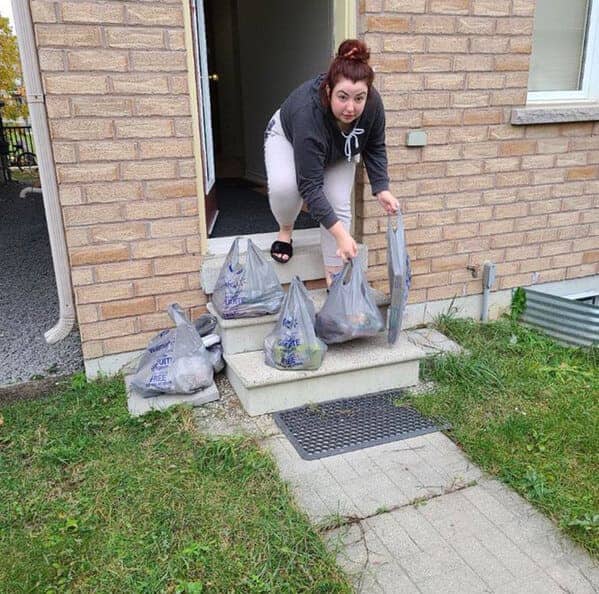 via twitter
35. "Same"
via twitter
36. "Mine Sent This One."
via twitter
37. "My New Favorite Type Of Photography"
38. "My New Favorite Type Of Photography"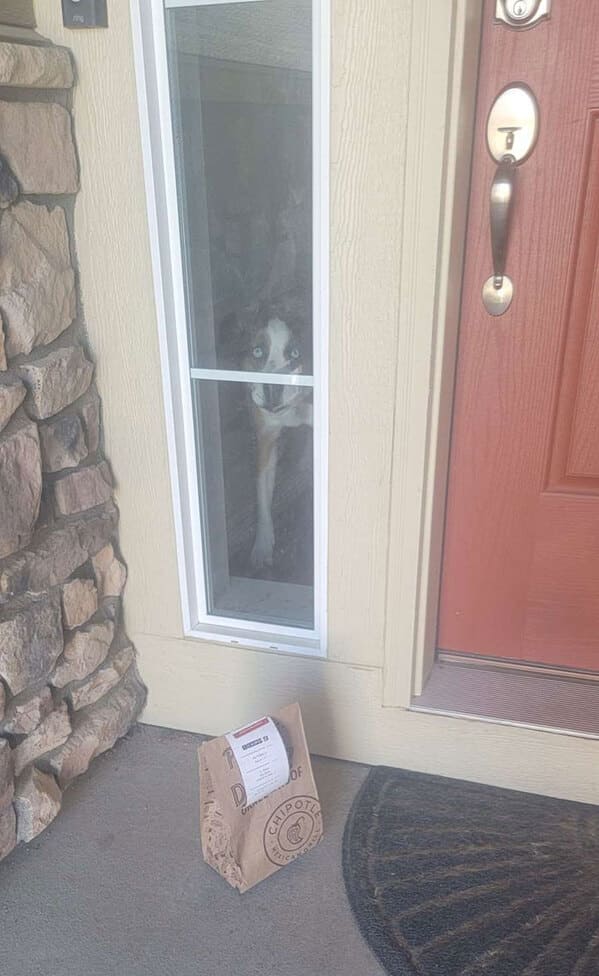 via twitter
39. "This Surprised Me When I Delivered The Order Lol"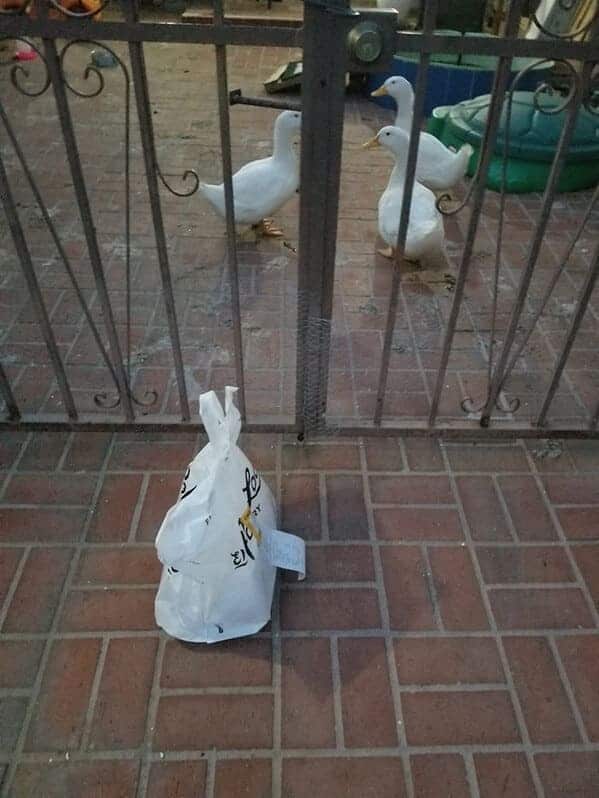 via twitter
40. "I Still Do Not Understand…"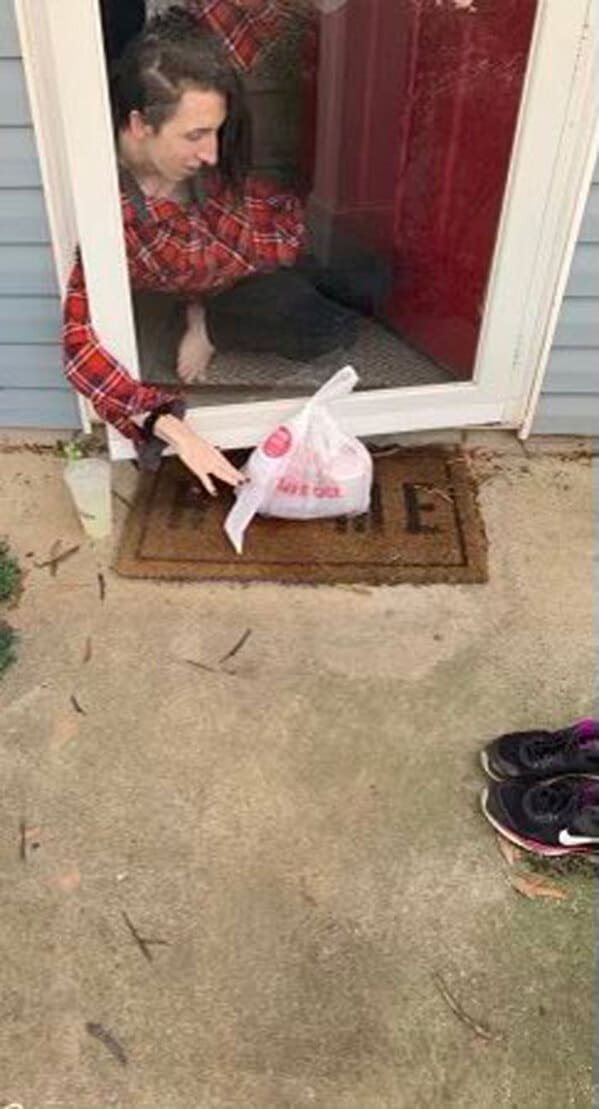 via twitter
h/t: BoredPanda