I'm pretty lucky to have two jobs: one has no boss (because it is me!) and the other has a pretty chill group of people managing us.
But I still find absolute satisfaction in reading through these replies to peoples' nightmare bosses.
I mean, it's a pretty universal truth that having a bad boss can ruin a job for anyone; check out how these folks handled it below.
1. Pushed too far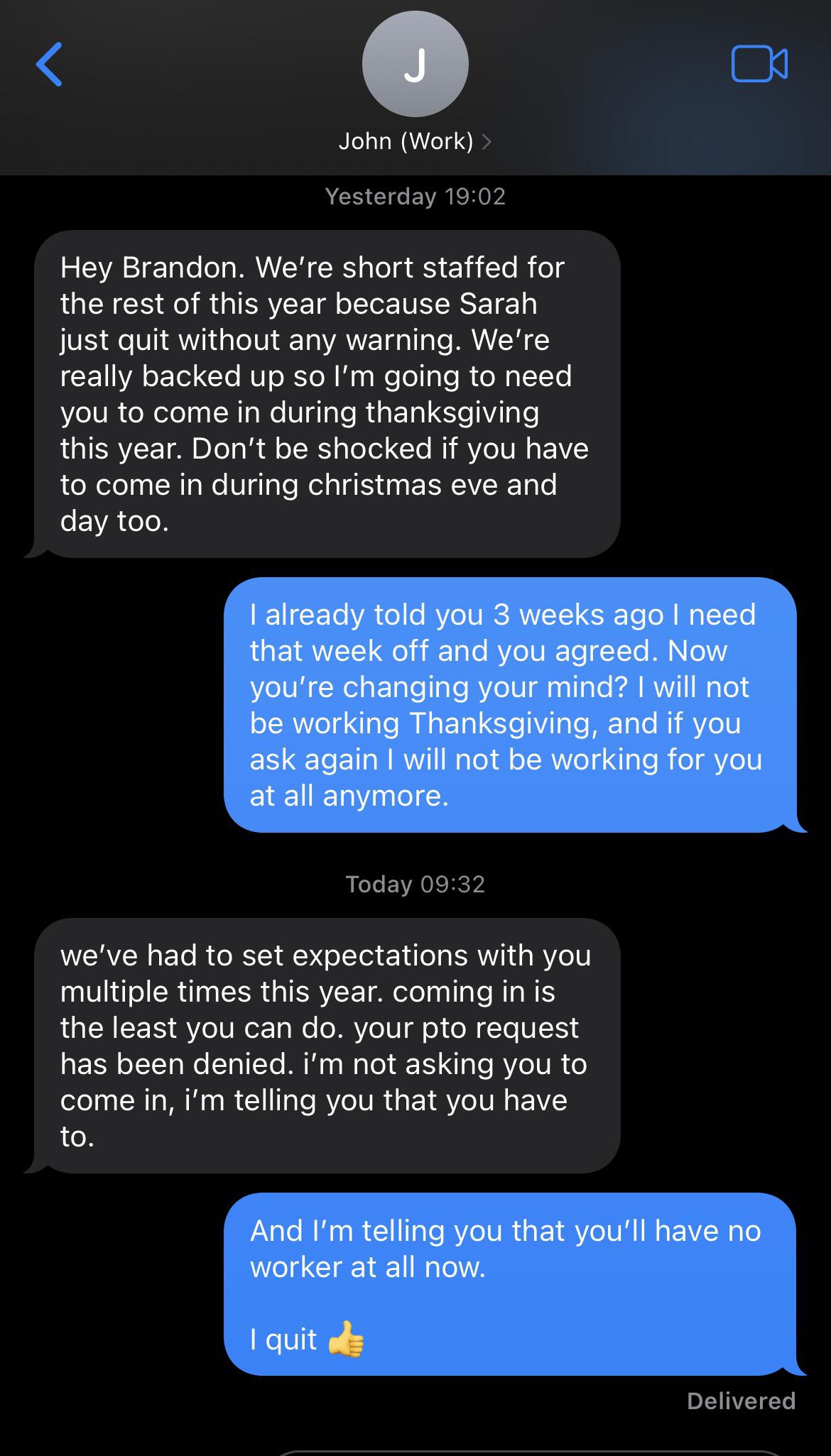 2. Peace out, buddy!

3. Expired food?!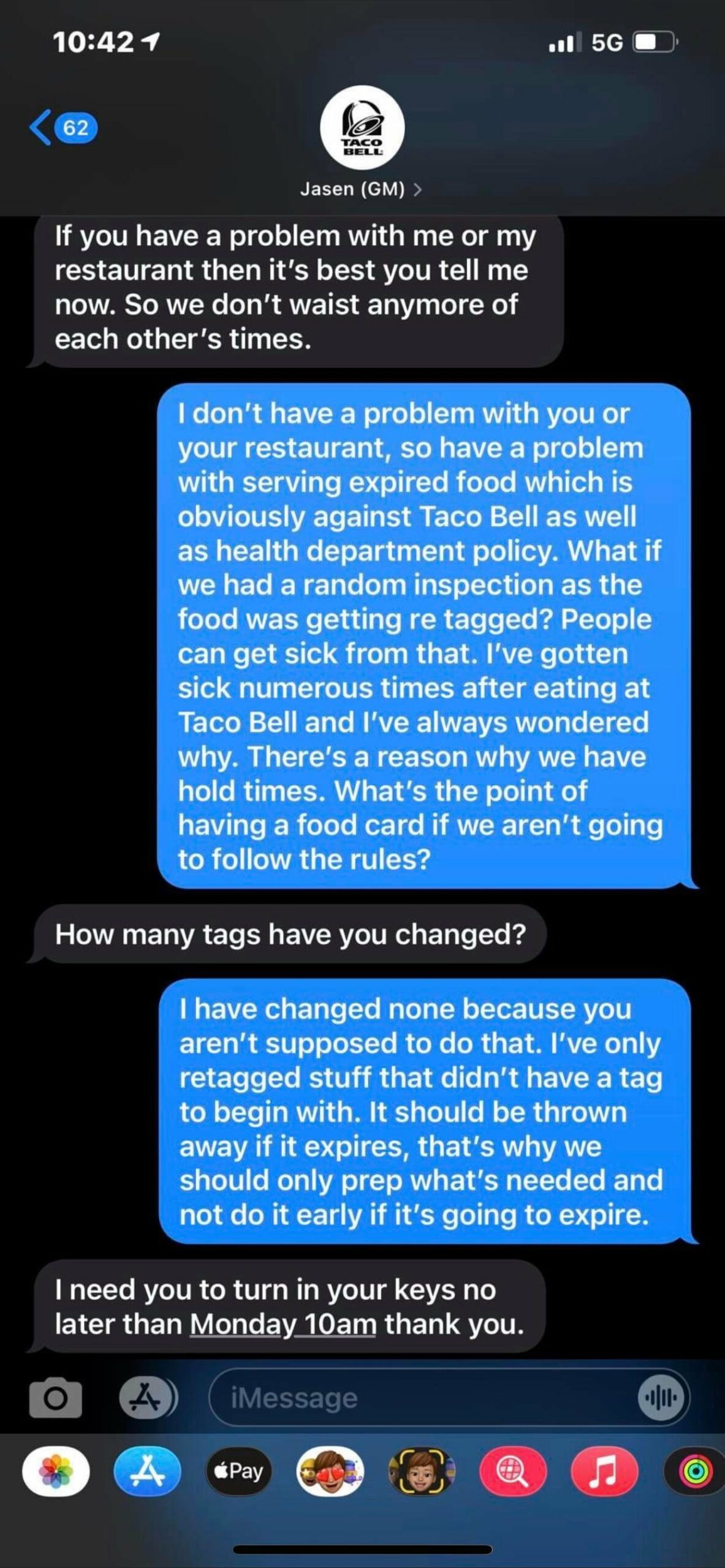 4. Not this dude's problem!
5. GOOD FOR YOU, OP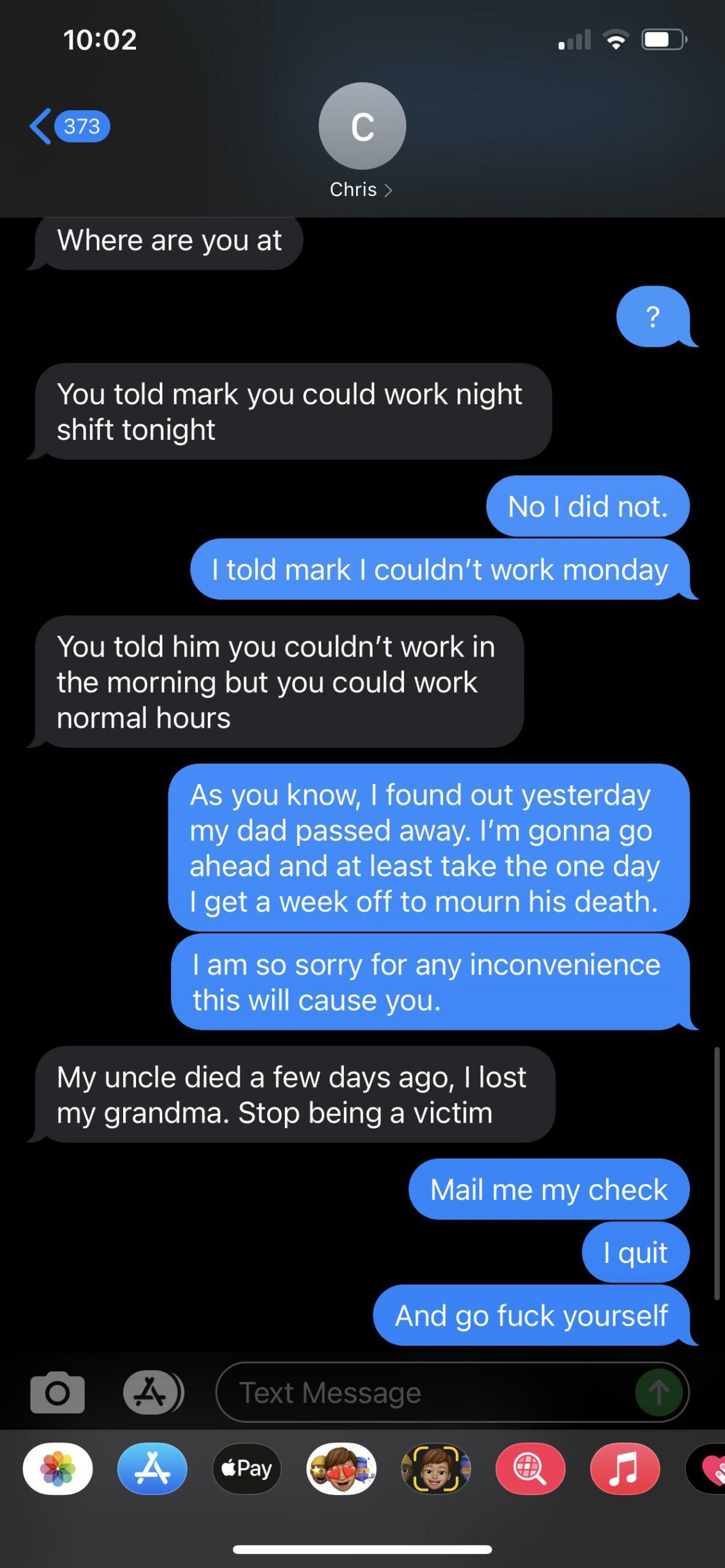 6. The gall of this boss
7. Have a good life!

8. I do not need you!
9. I couldn't imagine texting anyone what this boss did

10. TONE. UGH.

11. No thank you!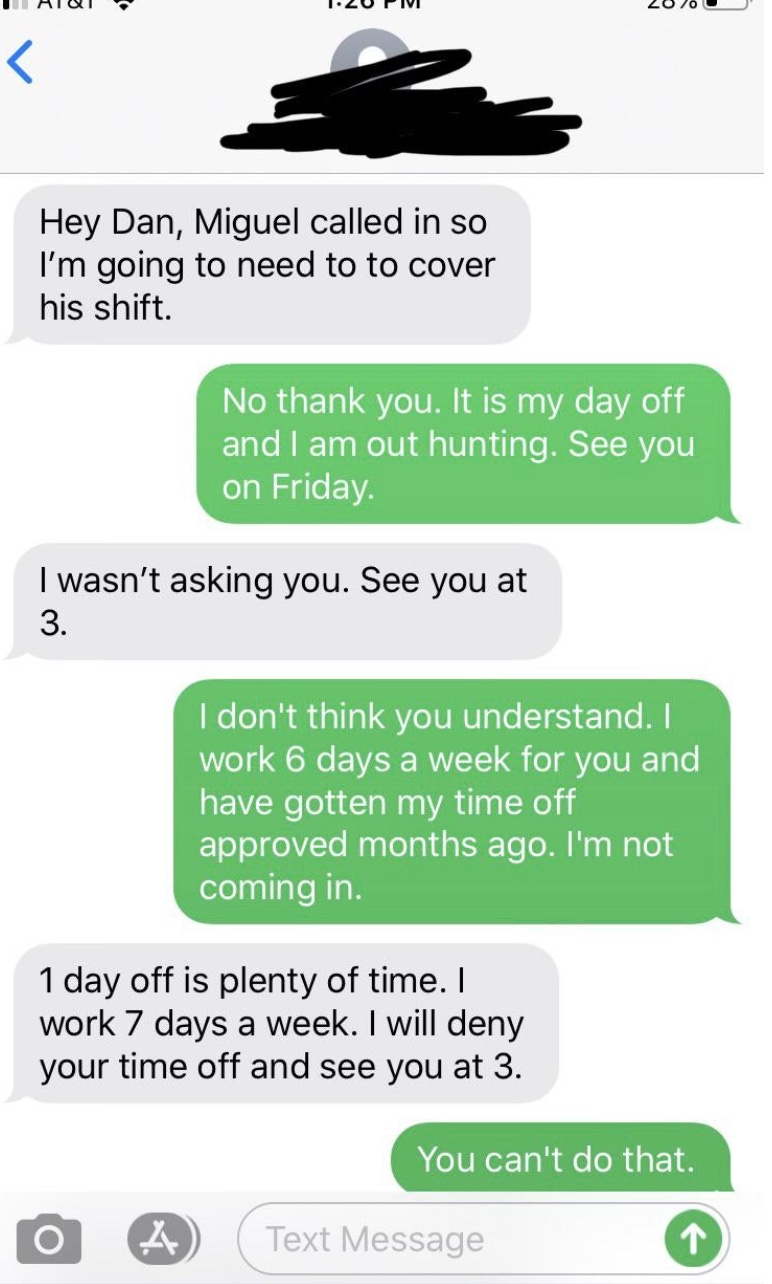 12. This feels like a text you get when you tell a guy you're not into them
13. Yikes to this guy
14. Her job after she was in the ER
15. Quit mid-meeting!
16. Not the schedule promised
17. Email to all!

18. They TOOK MONEY BACK?

19. You're ALLOWED TO SHARE PAY

20. Jesus, this is a group chat