Parenting is a big commitment, and it's a unique experience for each person, but it's also a relatable experience for anyone who has raised children of their own.
If someone with kids tells you they have no regrets about having children, I think they're lying. It's perfectly healthy to have regrets about things. How you handle those thoughts is what will help you get through them.
Luckily, there are many others going through the same feelings. Mothers, in particular, carry much of the weight in raising kids. Sometimes it's all put on them, for better or worse.
Some of them are sharing why they regret having children in this thread, and the outpouring of support is something to appreciate.
---
1.

2.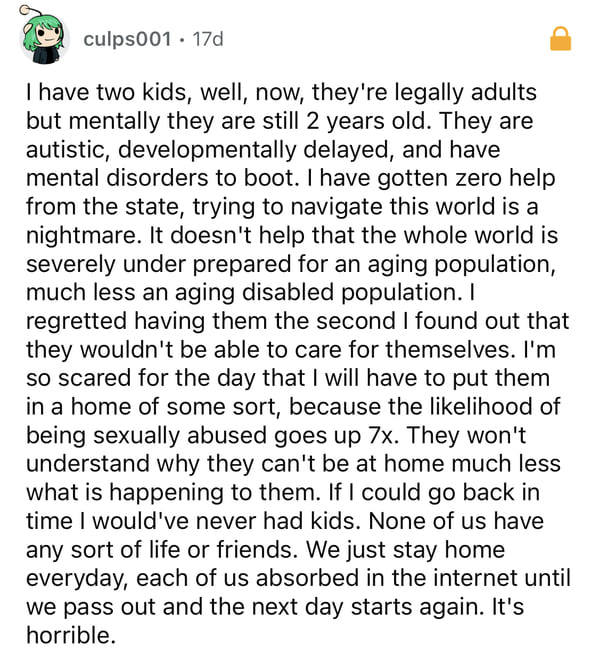 3.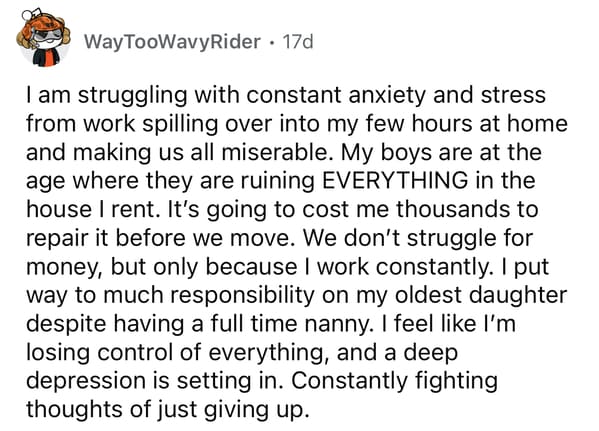 4.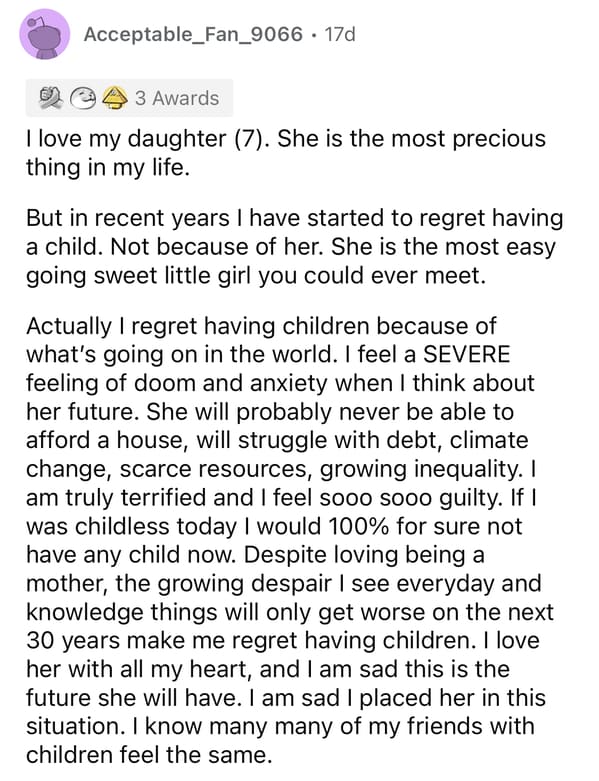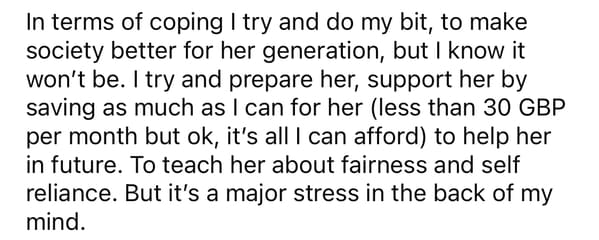 5.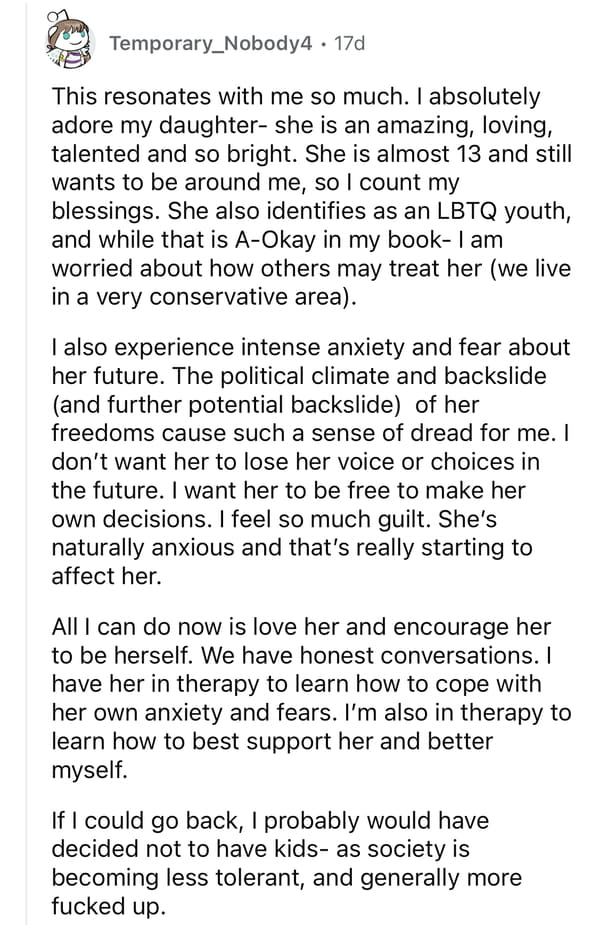 6.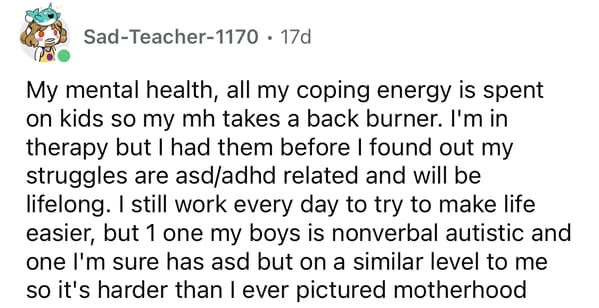 7.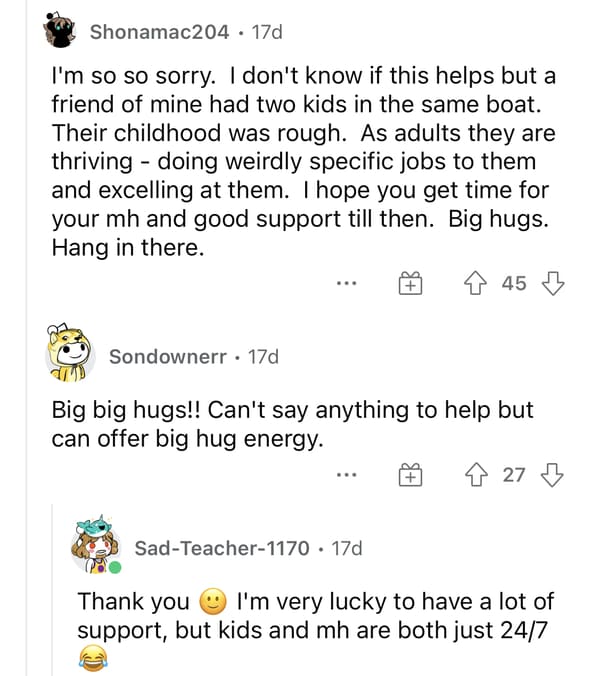 8.
9.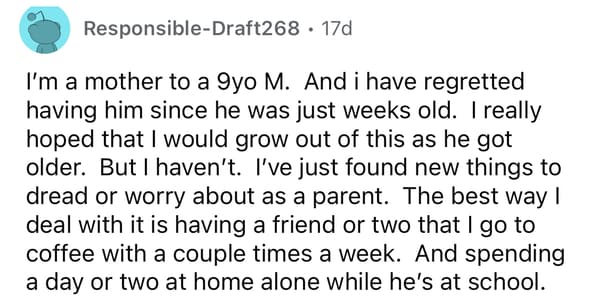 10.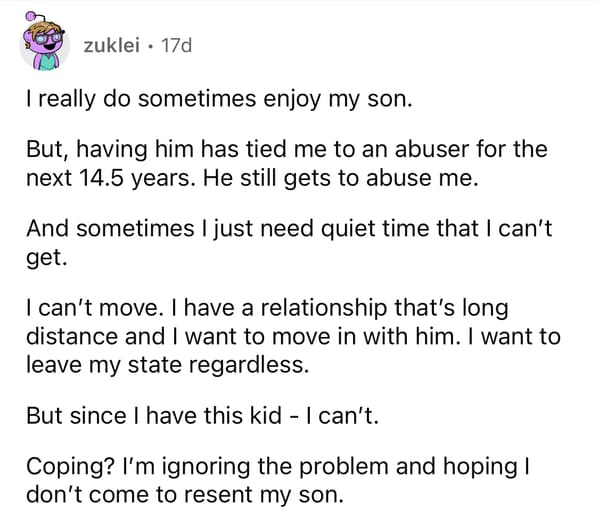 11.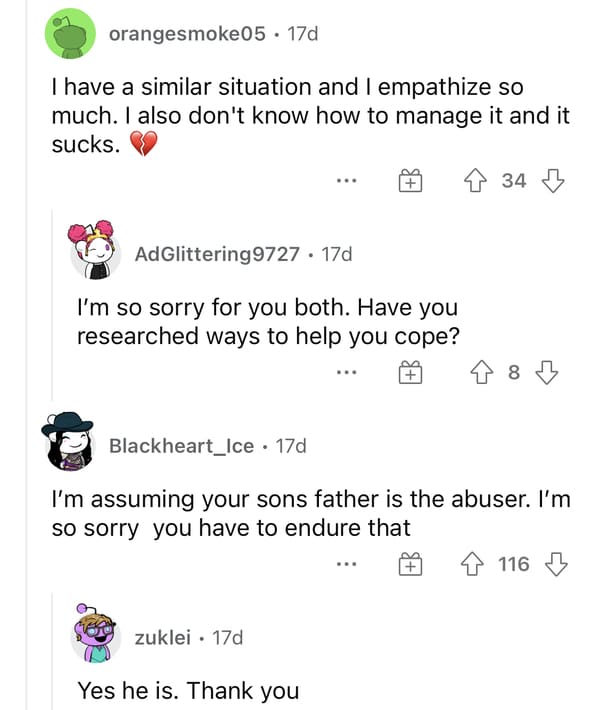 12.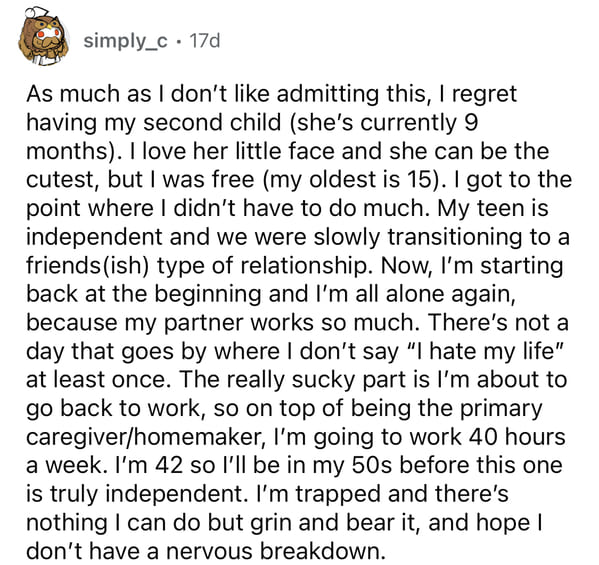 13.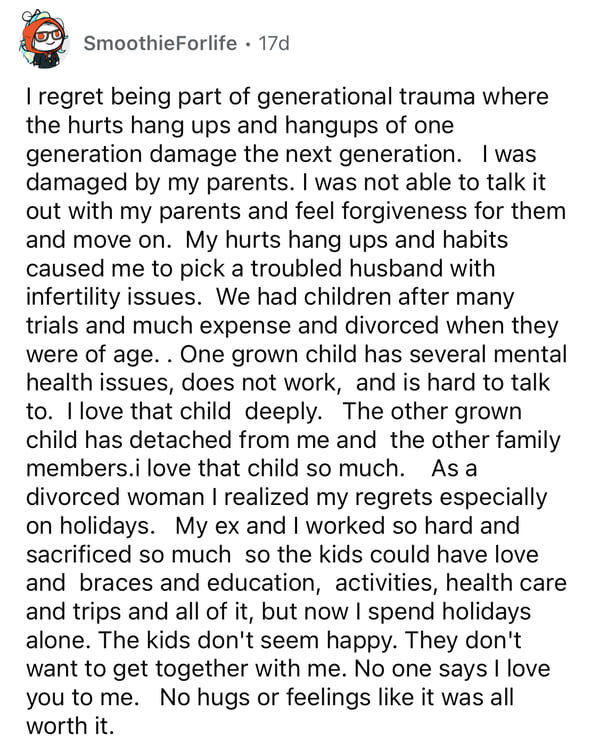 14.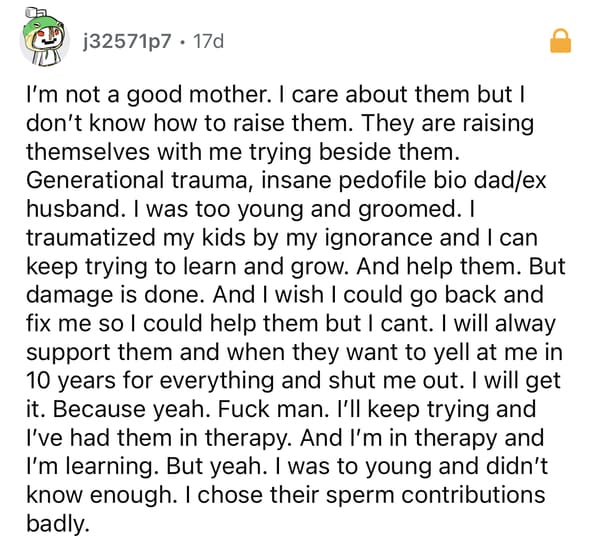 15.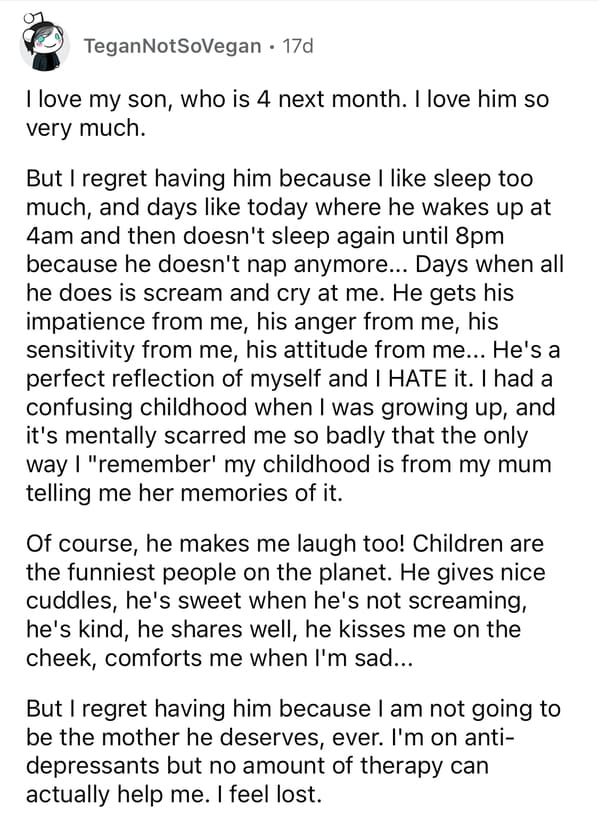 16.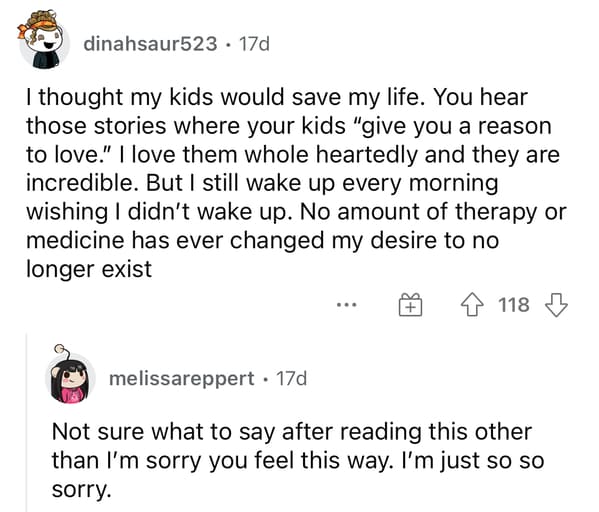 17.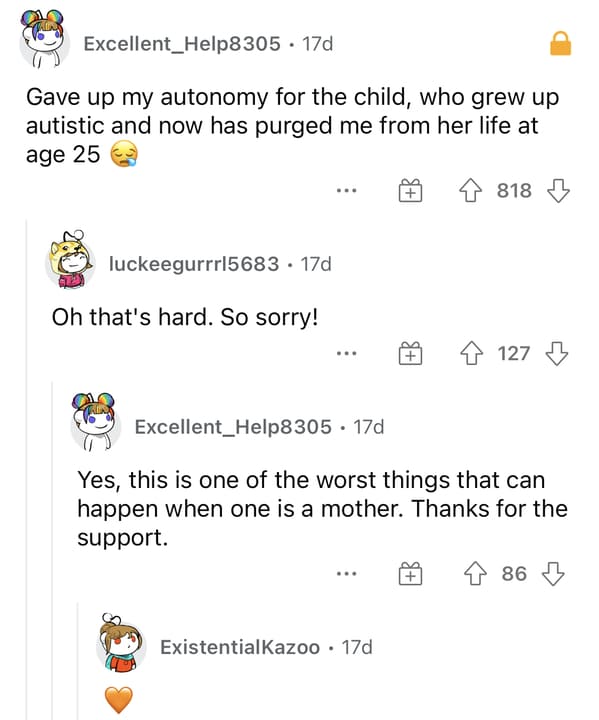 18.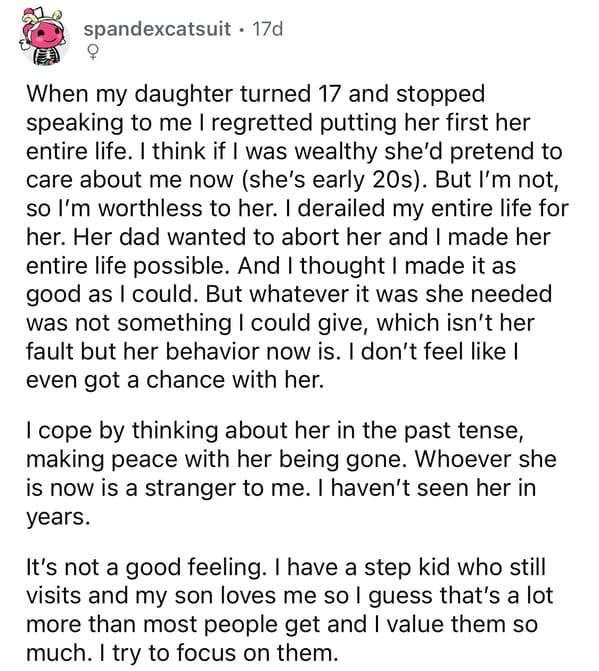 19.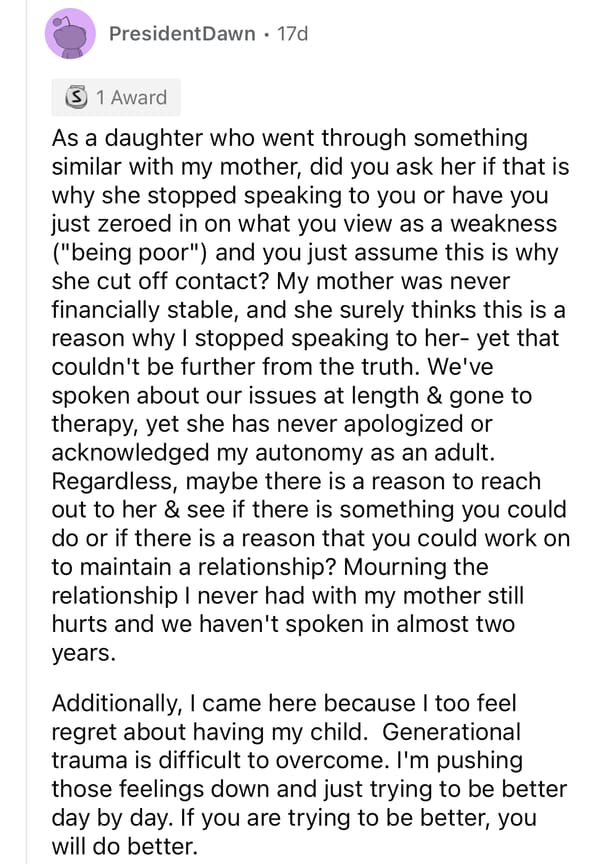 20.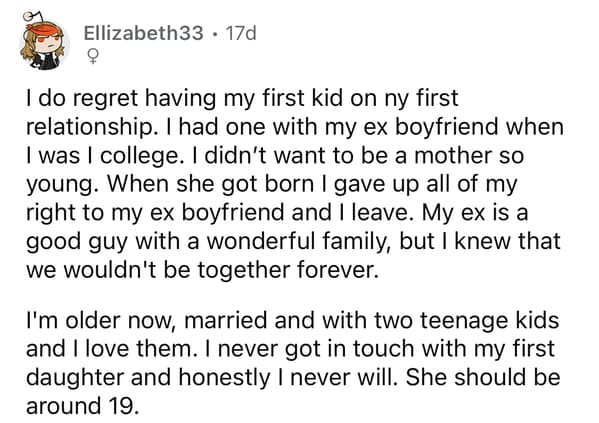 21.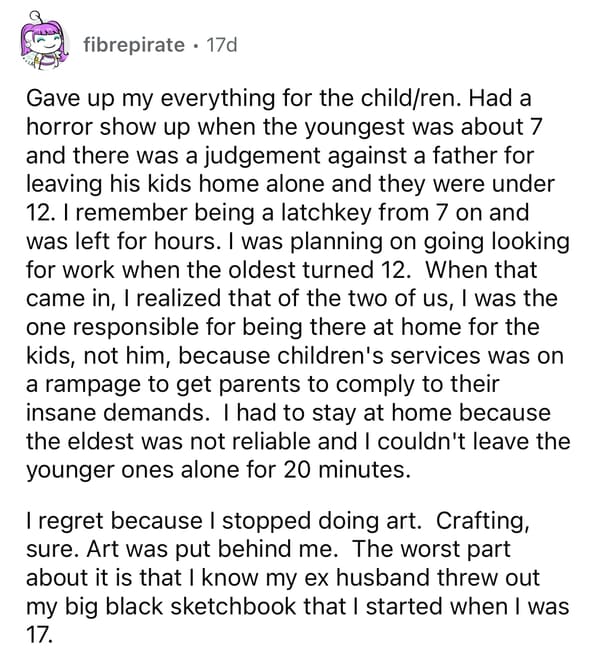 22.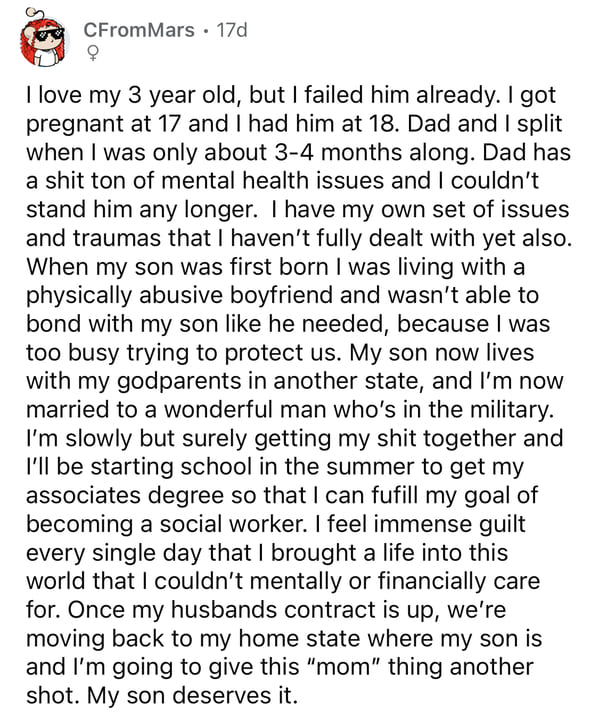 23.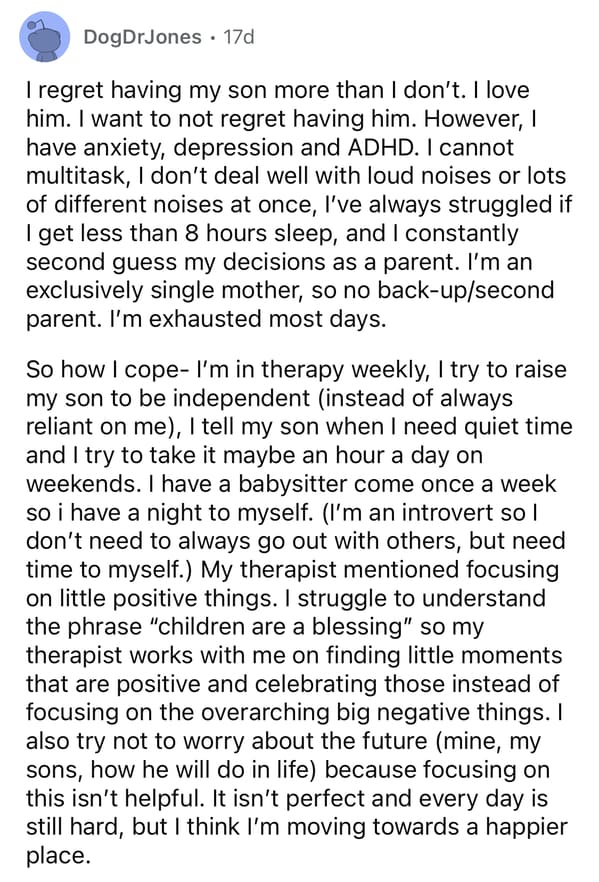 h/t: BoredPanda