If you've only watched the movies, you don't really give to much thought to the age of The Fellowship. It doesn't come up very often, or at all.
In the books, it's a thing. And if you've never read them it might surprise you.
People certain had feelings about it in this thread. It's allll over the place.
I had to sit down after seeing this… pic.twitter.com/JqL1h7nvsN

— the thicc husband & father (@lukeisamazing) May 23, 2022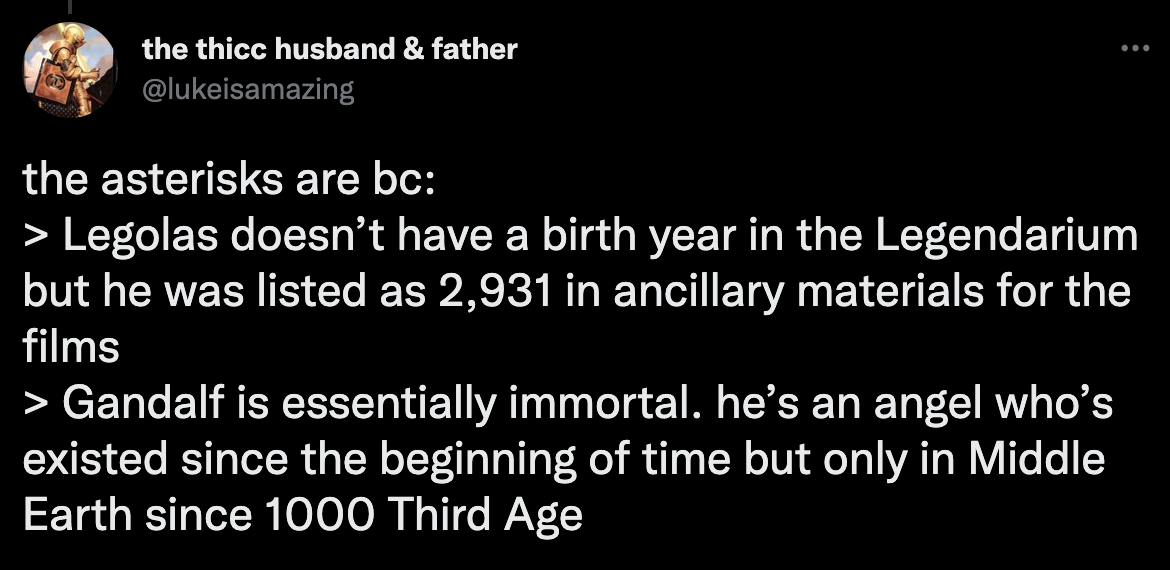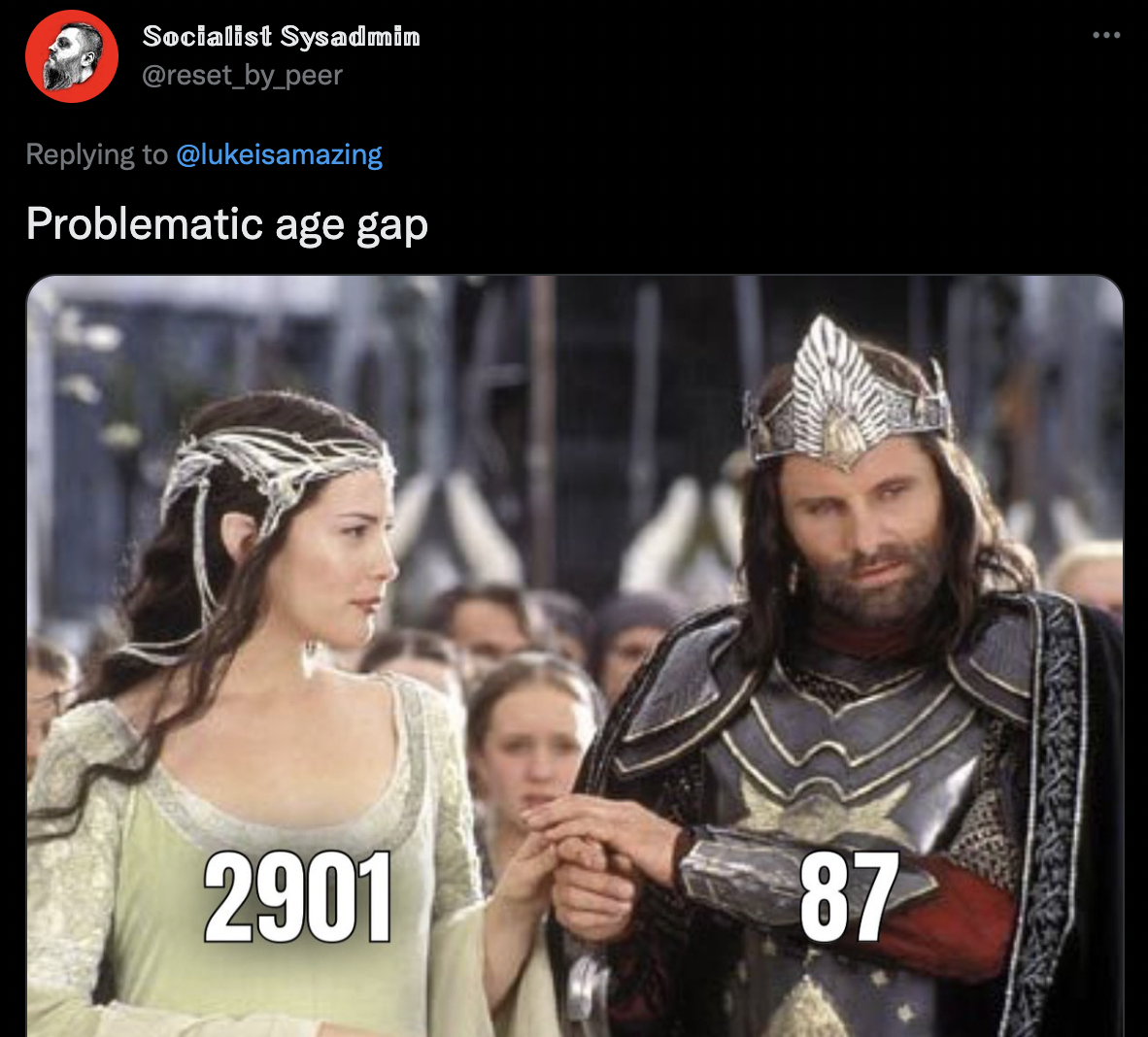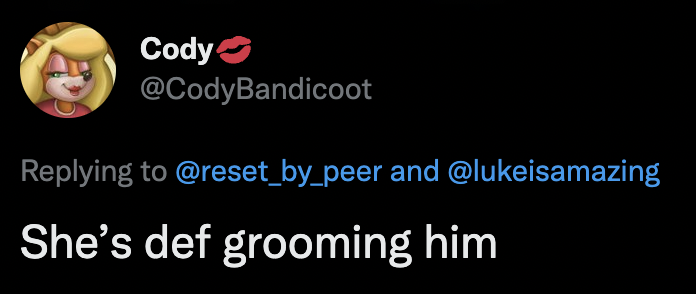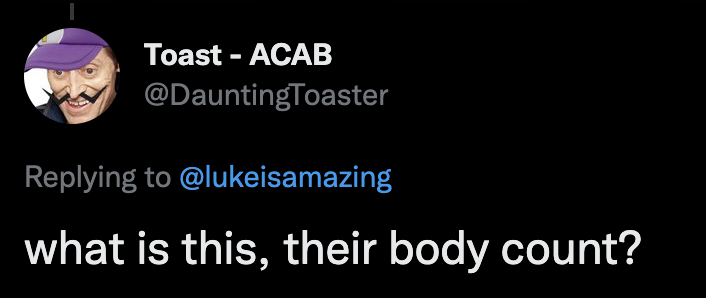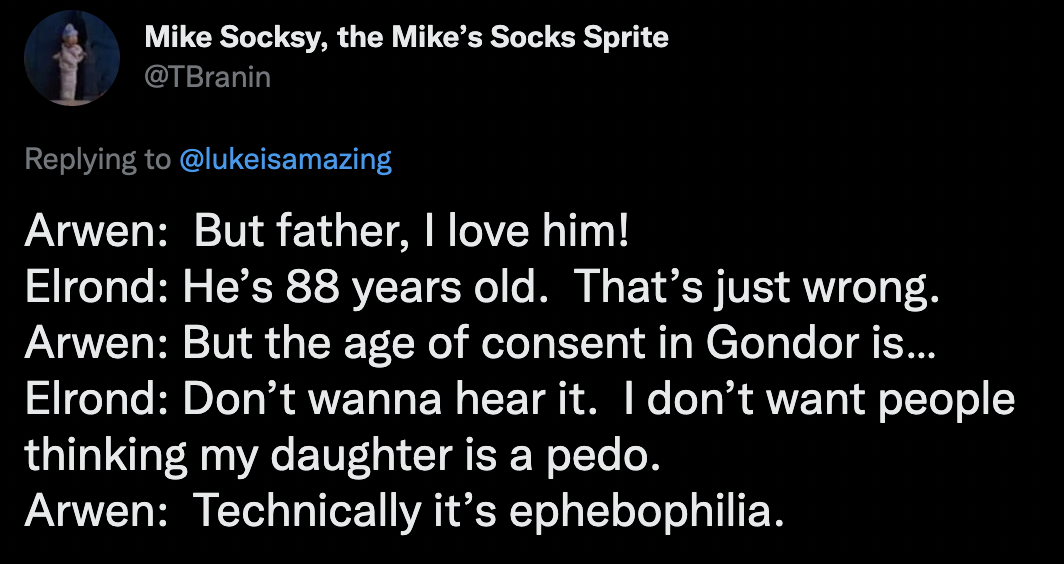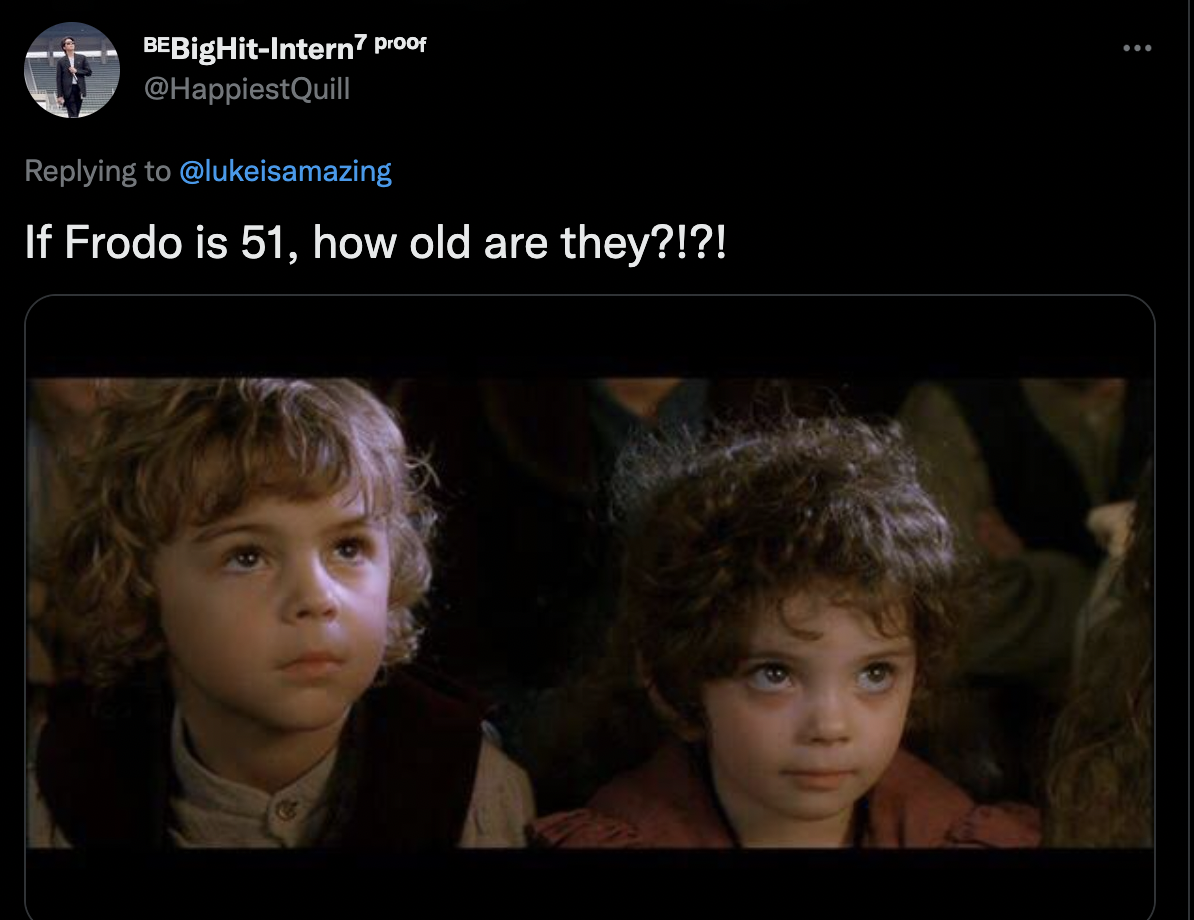 This scene is in the extended cut of Two Towers. It's very funny, but also clearly lays out how old Aragorn is. https://t.co/oEPGA55Wh0

— Frenchman 🟥 (@LeGrandHomme85) May 23, 2022