Look, anything that isn't a remake of a 70s horror movie or some weak "jump scare" film is a win in my book. Give us something fresh.
Sure, a Winnie The Pooh movie is technically a remake, but this is more of a very loose reimagining. VERY LOOSE.
Now, you might be saying, "there's no way Disney, a historically VERY litigious corporation, would let this happen." Well, they have no say. Winnie The Pooh became public domain as of January 2022.
SO, now we're getting Winnie the Pooh: Blood and Honey.
Obviously, this has the internet buzzing.
— Joe Baer (@Joe_Baer_74) May 26, 2022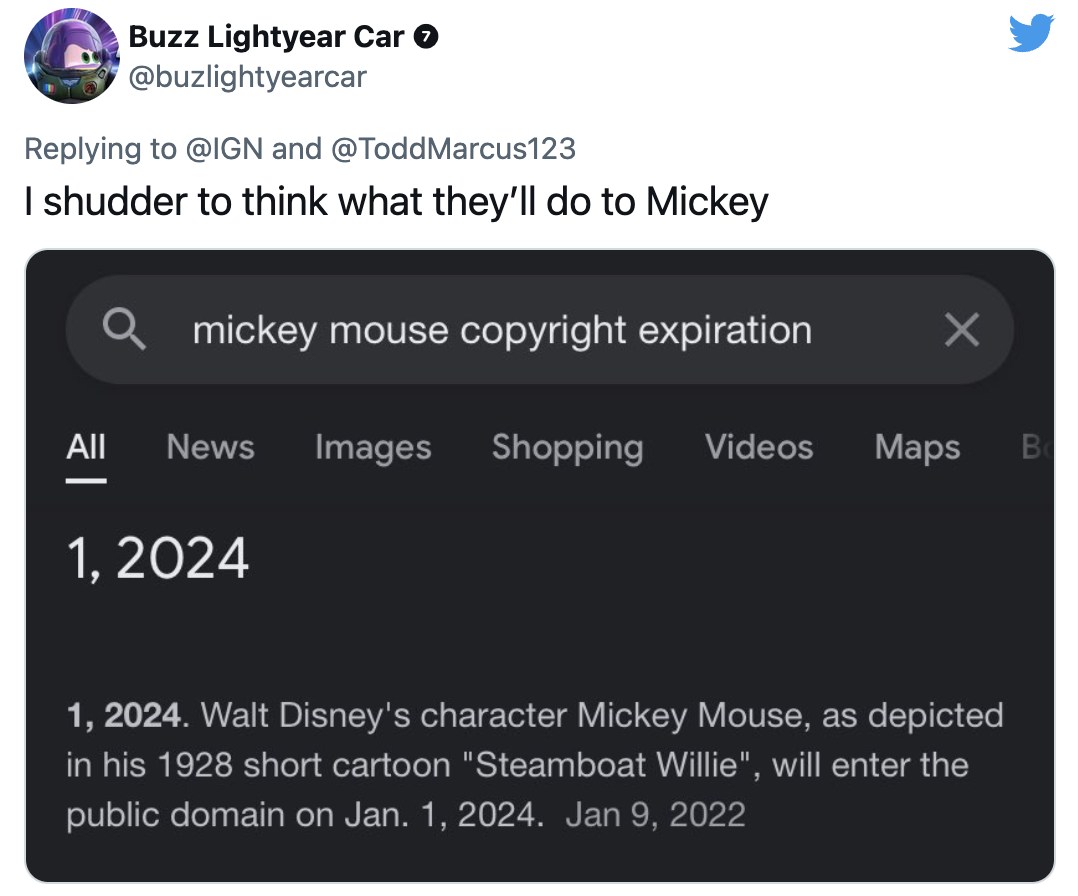 There aren't a ton of details about the plot at this point. Just a few chilling screen grabs.
People are shook.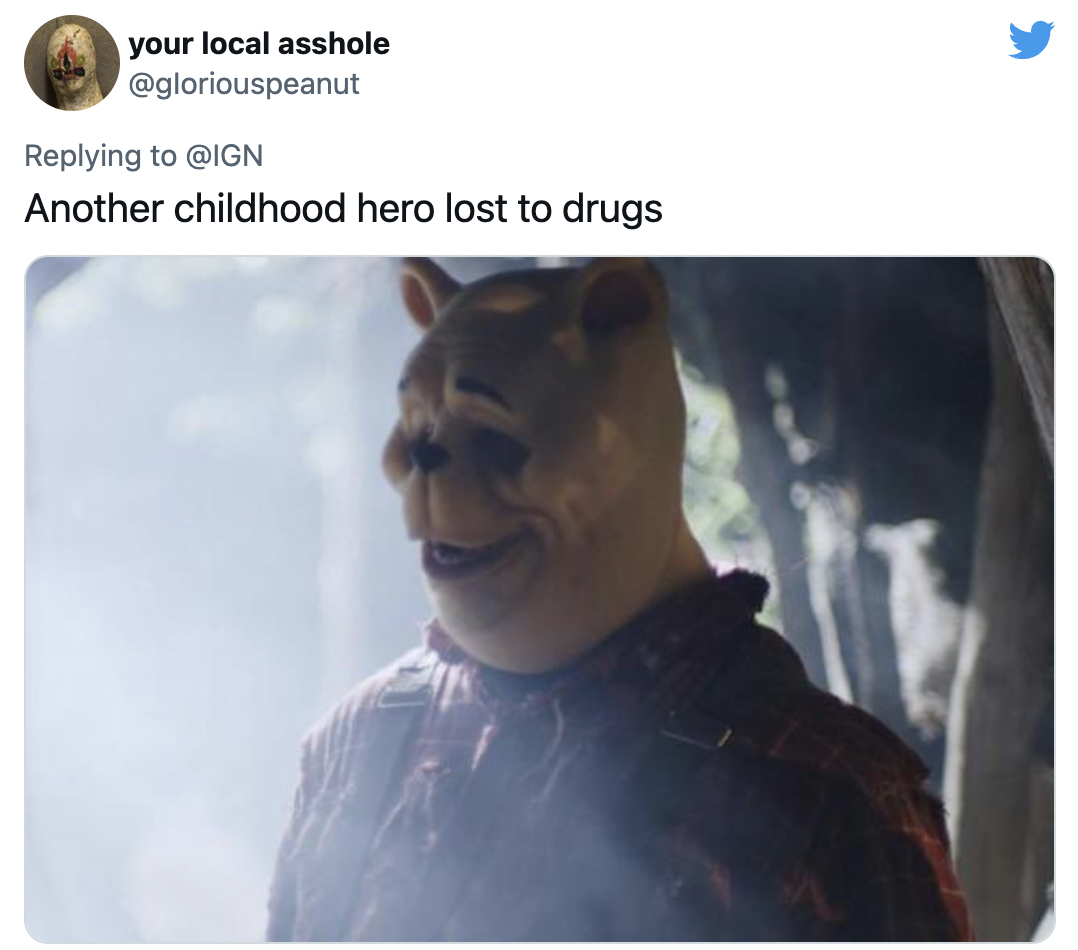 This was honestly the most shocking part for me as well.
Winnie the Pooh is being made into a R-rated horror film. Yes, really.

This is why I love the public domain. pic.twitter.com/ZuEWwZ7WJg

— Crimson Mayhem #NewDeal4Animation (@Crimson_Mayhem_) May 25, 2022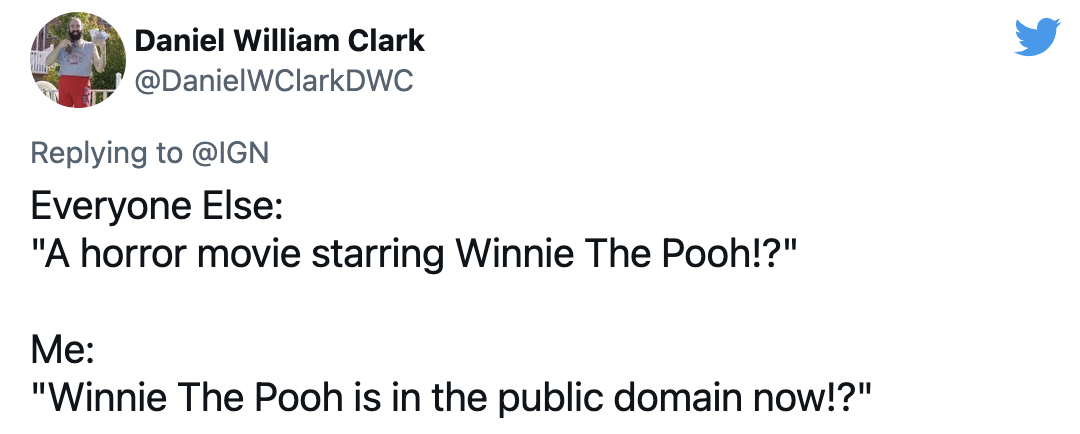 Insanity.
finna watch the winnie the pooh horror movie on this pic.twitter.com/B38vhjgV8t

— nedarb (@nedarbnagrom) May 26, 2022
Hahaha ice cold take…
Why winnie the pooh look like fat joe https://t.co/SdO56mXOME

— digi (@DIGIG3WN) May 26, 2022
Oh bother.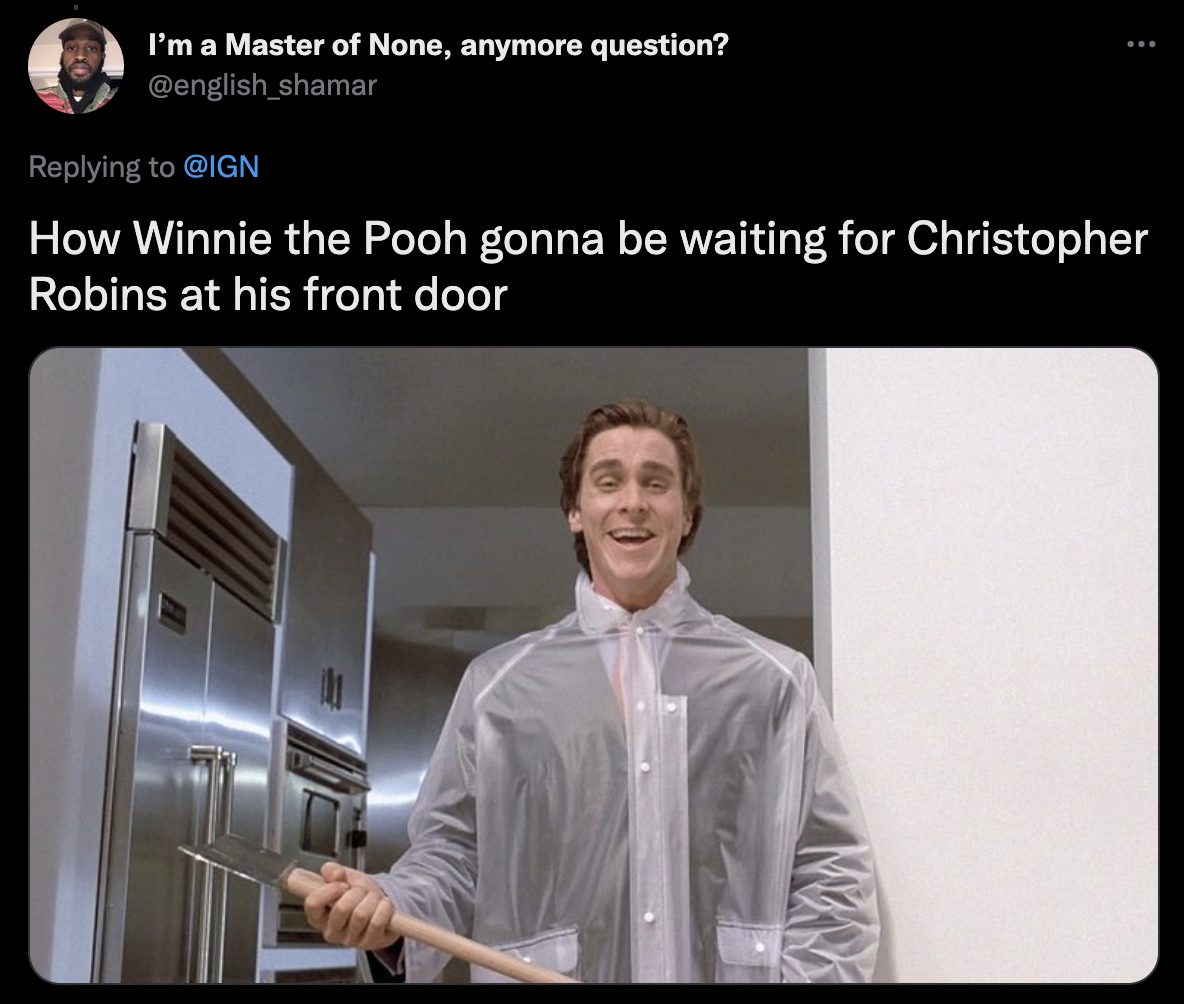 And as usual, there are haters.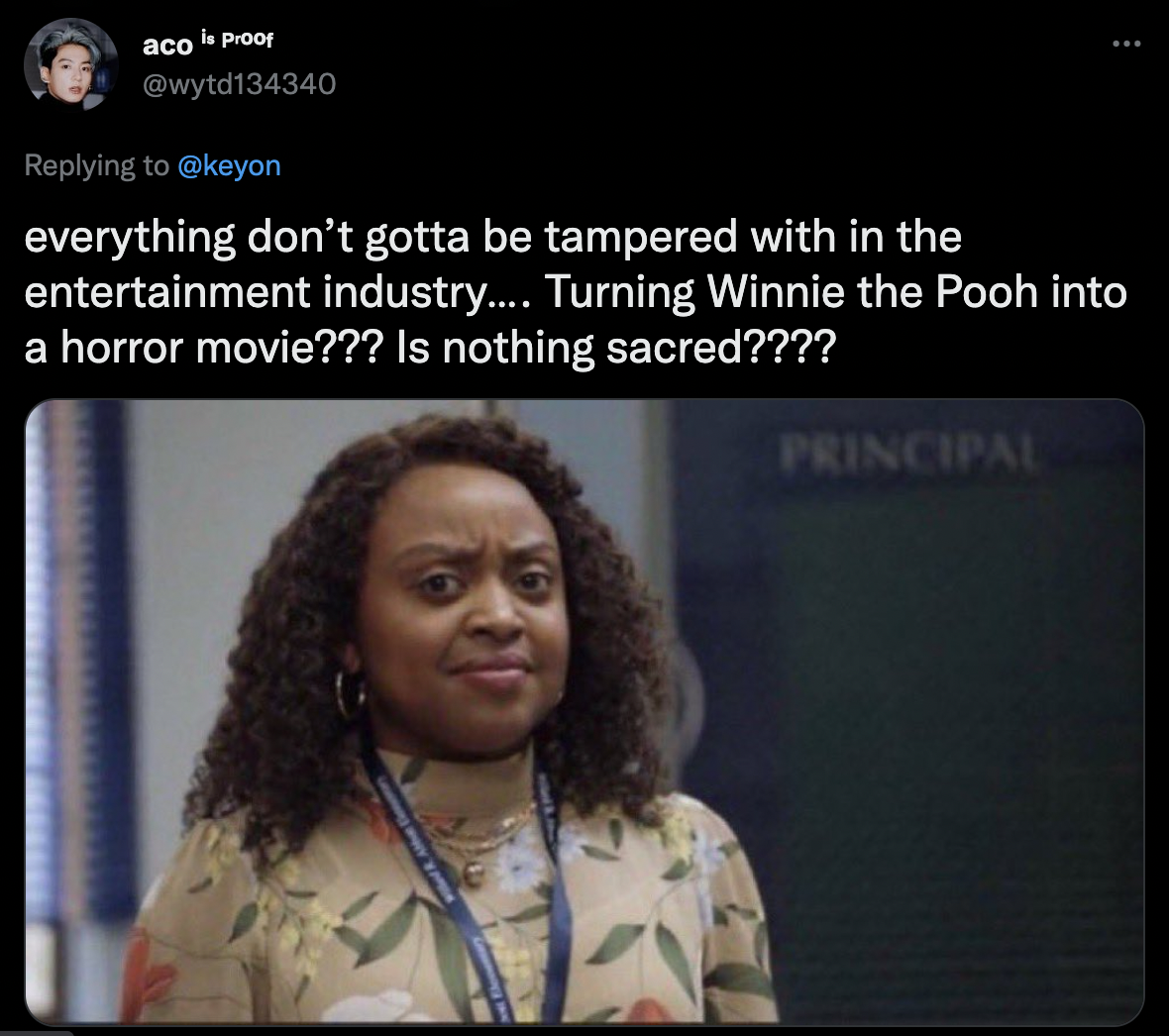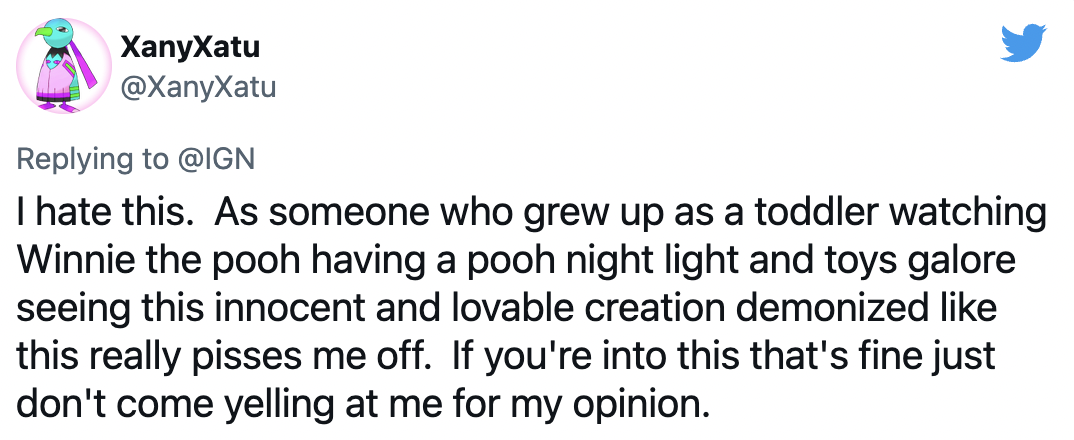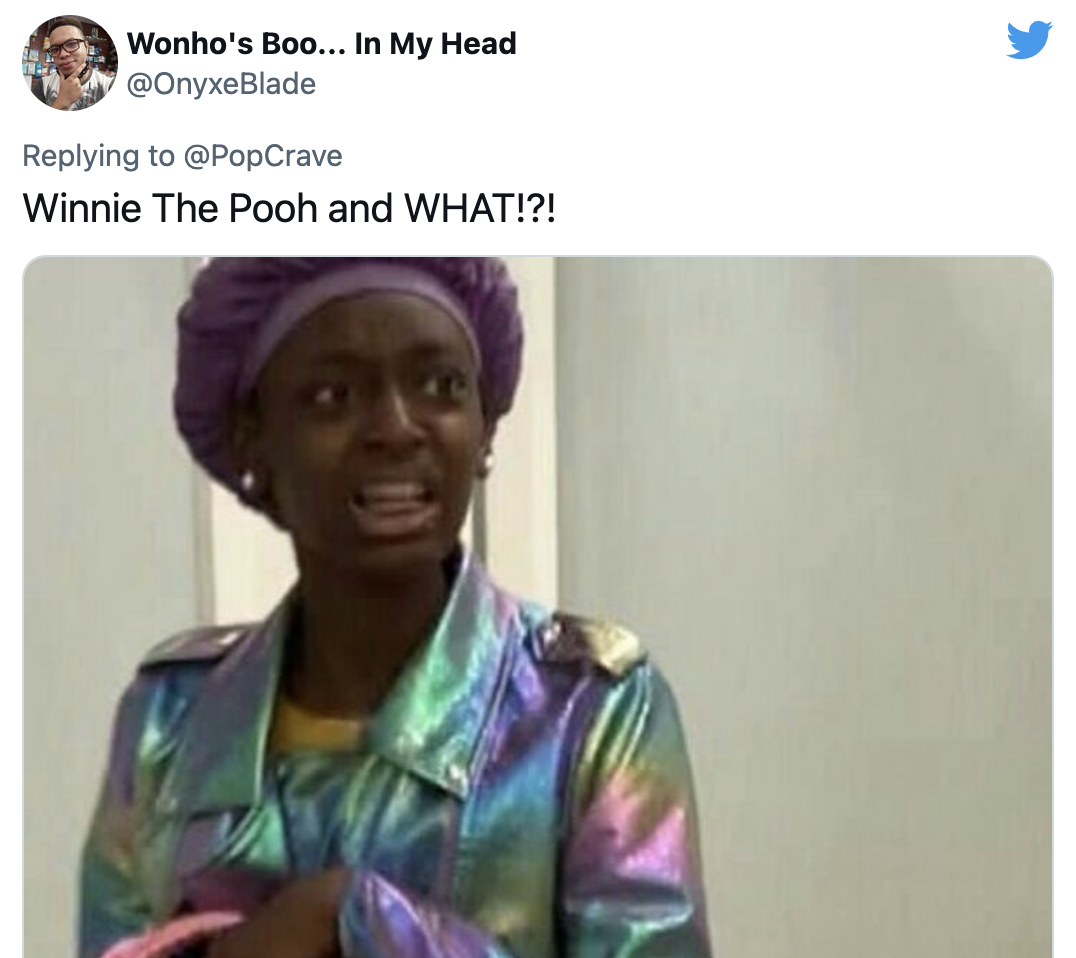 I understand people's hesitancy, but I'm all in. I'll be there day 1 in the front row.
h/t: Ranker