People love going to the internet to complain about things. I know I sure do. Especially when I see something designed so poorly that I think it can't be real.
When you look closer the poorly designed product is always real. There is always someone out there trying to sell turds. Turd selling is as old as people themselves.
Check these turds out:
1. Haven't logged into your free account in a while? We'll start charging you money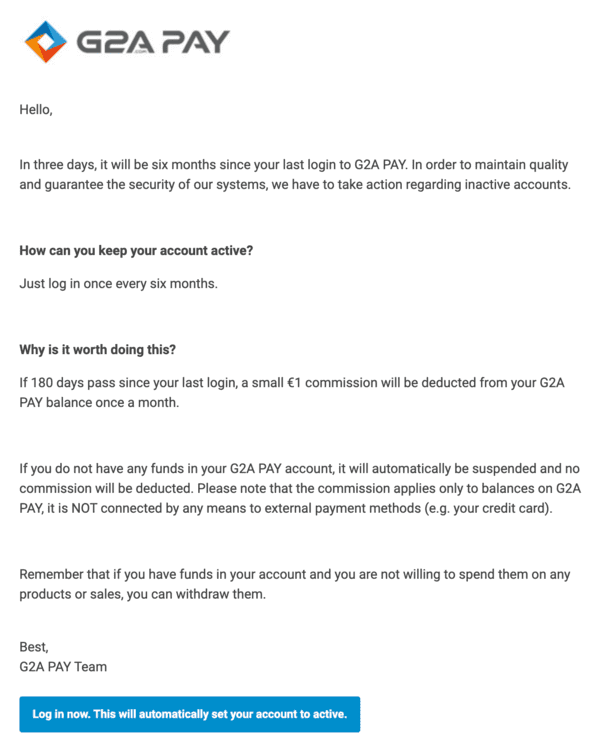 via reddit
2. This is like the peak of fake ads.
via reddit
3. These were like $1.50 more than the other Oreos just because of the pride packaging. (No it's not going to any charity)
via reddit
4. Anti rough-sleeper poles make for no-walk sidewalk.
via reddit
5. I got my first speeding ticket.
via reddit
6. Putting the "Amazon's Choice" logo directly into the product's image even though it isn't actually Amazon's Choice.
via reddit
7. considering I'm broke this terrified me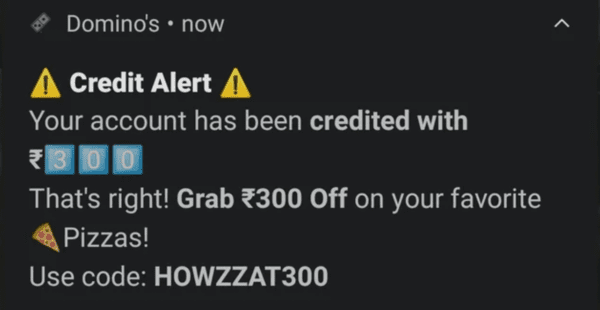 via reddit
8.
via reddit
9. Tiktok ads featuring white borders so it's hard to see the "sponsored" tag.
via reddit
10. Digital ad displays on the back of big rigs. One of the displays said to "Keep your eyes on the road, not on your phone" which switching between ads on the back of the truck.
via reddit
11. Design of the bottle and logo looks way to close to a Sunny D like drink. If a kid couldn't read this would go bad.
via reddit
12. Pot lid is like a bath toy bc it holds old nasty swamp water from the dishwasher under the handle. The only way to get the water out is a phillipshead screwdriver. Great job!!
via reddit
13. NordVPN's way of begging me for money for the past 16 hours.
via reddit
14. Another shameless "destroy your car with coke" ad.
via reddit
15. Why must you break my heart?
via reddit
16. This sign proclaiming "FREE FOOD" is located outside a Hardee's in a low-income area with a large homeless population. It then says "*by joining our rewards program" in small print at the bottom.
via reddit
17. The streaming platform AMC plus is removing earlier episodes of the latest season of Better Call Saul so that people can't wait till the end of the season and subscribe once to binge all episodes.
via reddit
18. Don't want us to sell your information? Welp, no browsing for you buddy.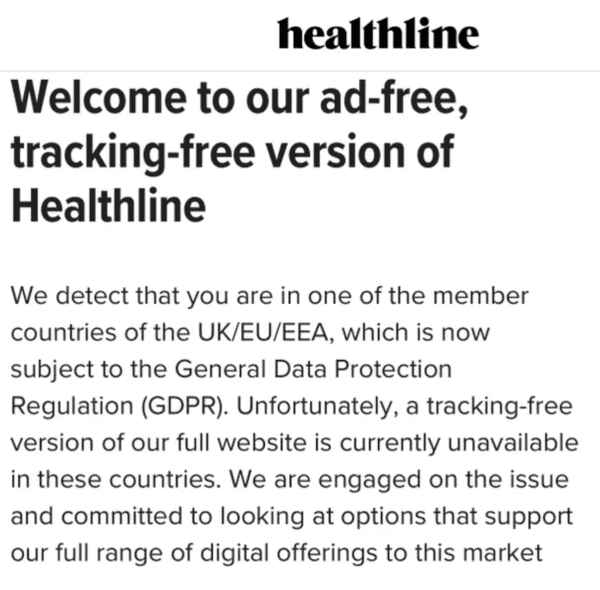 via reddit
19. This religious biology book features endorsements from totally real people; Nurse, Medical Doctor, and Dentist.
via reddit
20. Patriotic keychain to honor fallen soldiers…. with the keychain hole in their head.
via reddit
21. This stairway has a surprise step.
via reddit
22. I hate the simplicity of our yearbook. It doesn't even have 2021-2022 on it. Does have 2022, but in such a small place you can barely see it. May 20th is our graduation date, but isn't even the last day of school, and today is the 16th. Owls aren't even our mascot.
via reddit
23. The locked symbol also looks unlocked.
via reddit
24. Someone's marketing team should have thought this through.
via reddit
25. Making your cigarette disposal boxes out of flammable material.
via reddit
26. These super visible stairs.
via reddit
27. haha got your nose.
via reddit
28. This fuel gauge does a pretty bad job at telling how much fuel there is.
via reddit
29.
via reddit
30. This terrible church advert.
via reddit
31. My friend's hat from Hawaii has some remarkably similar scenery to that on my Colorado hat.
via reddit
32. How in TF do you pull off marketing REAL UNICORN SOUNDS.
via reddit
33. Cheesecake bandage looks like a gaping wound.
via reddit
34. My wife bought me a beard straightener. It has a setting that turns your face into an ice cube 0°F (-18°C)
via reddit
35. Damn near broke my ankle at the bottom of these steps.
via reddit
36. I'm apartment hunting and ran across this "bathroom" that was apparently designed by a psychopath.
via reddit
37. Imagine being such a bad designer you can destroy a child's ability to count by them merely looking at your design.
via reddit