As a parent, you just want what's best for your kid. And these following parents are really no exception, except of course that they feel their kids deserve the best, and at the cost of anyone else.
1. Beggar mom is insulted that her daughter's party guests won't pay for the party
2. Choosing beggars: Halloween Edition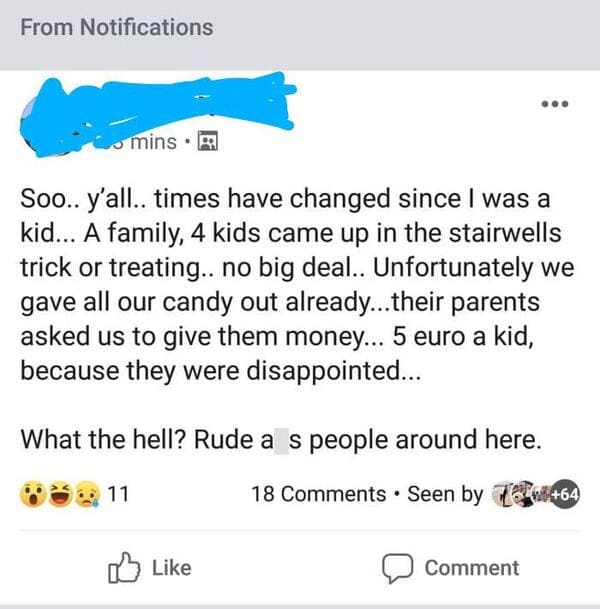 3. CB tries to use their kid as an excuse to get a Supreme shirt for super cheap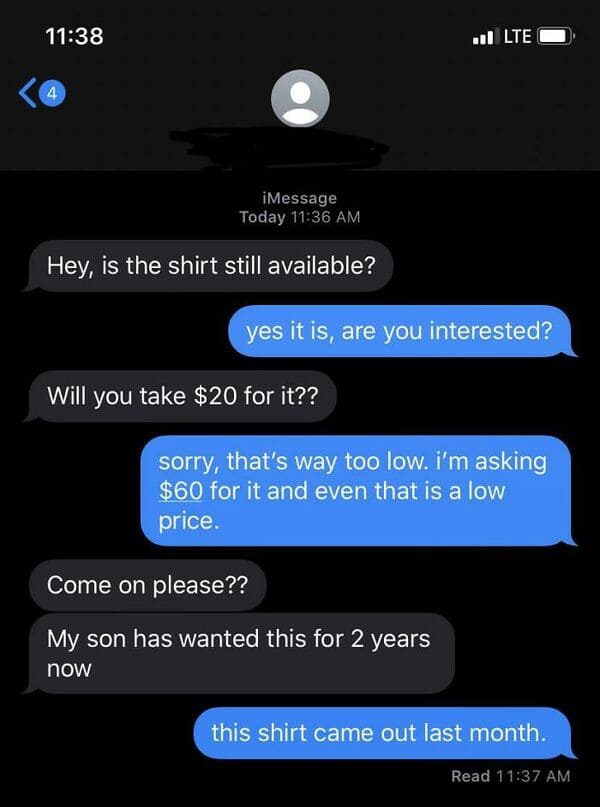 4.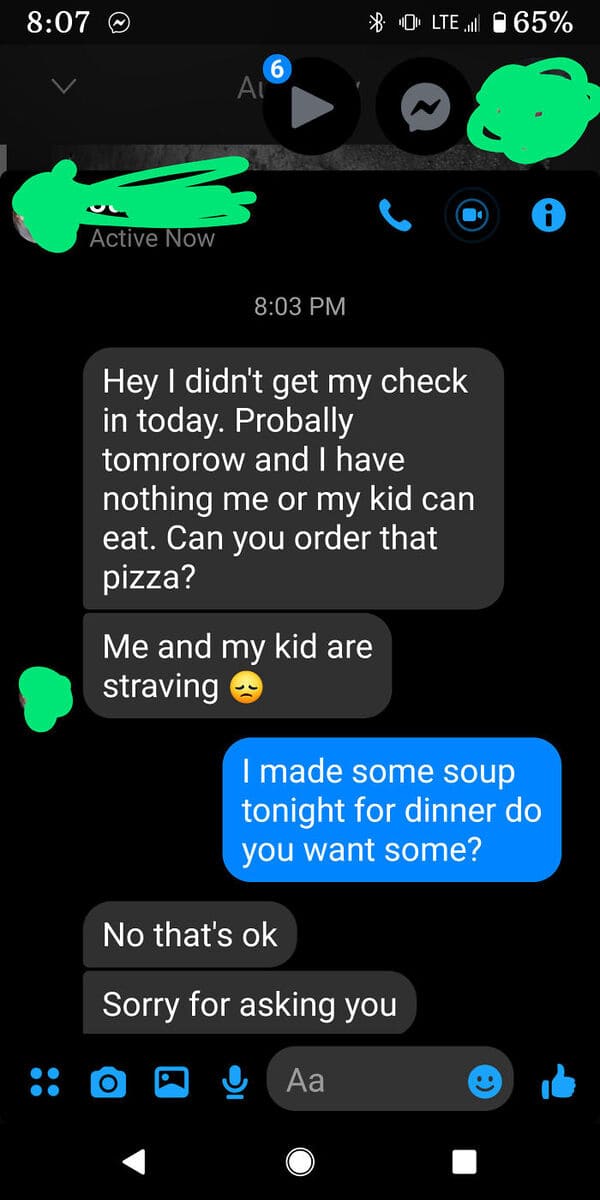 5. GIVE MY SON A MARKER, BUT NOT A GIRL COLOR.
6. RUINING THE KID'S DAY
7. I tried to give away two harnesses that no longer fit my dog. Did not go well

8.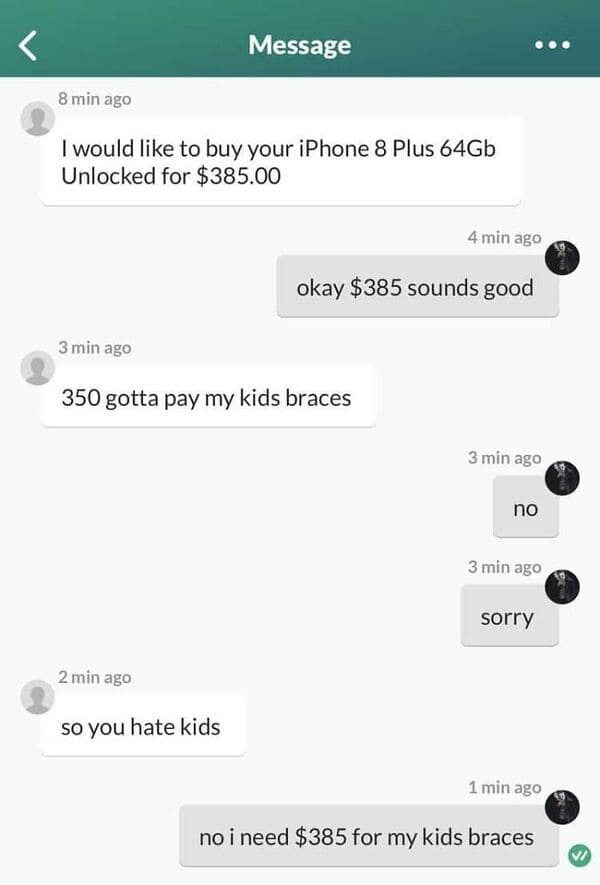 9.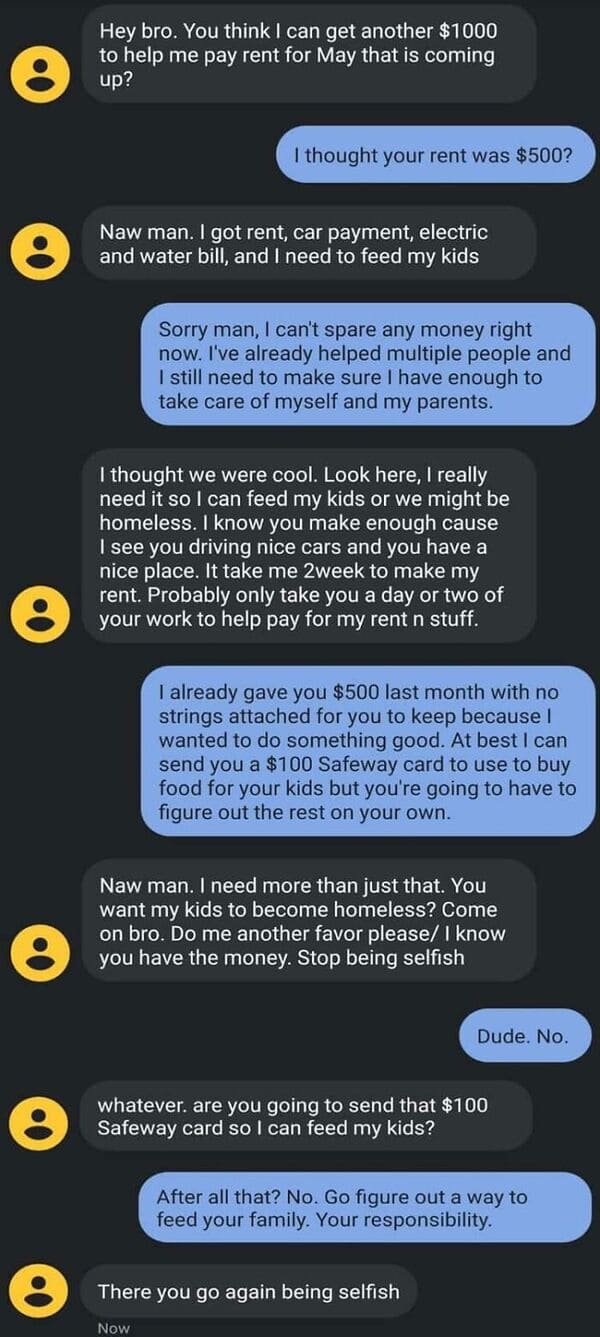 10.

11. How are my kids supposed to live without JUICE?!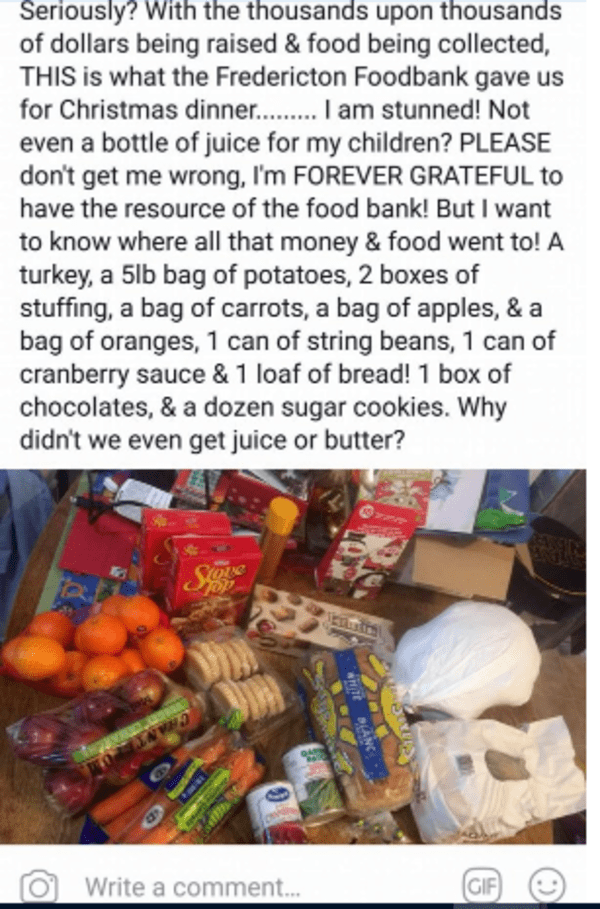 12. Choosing mother tries to trick good guy neighbor into paying child support.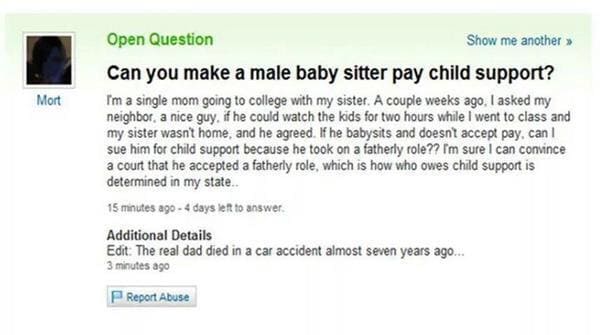 13. Someone has to pay to watch her kid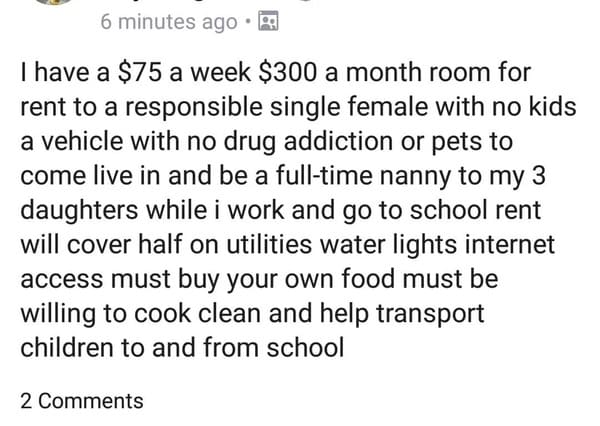 14. My buddy is a tattoo artist. He's also my personal hero.
15. Sister asks me if I can watch her kid, then asks if I can come get her and comes up with lame excuse as to why she can't drop her off.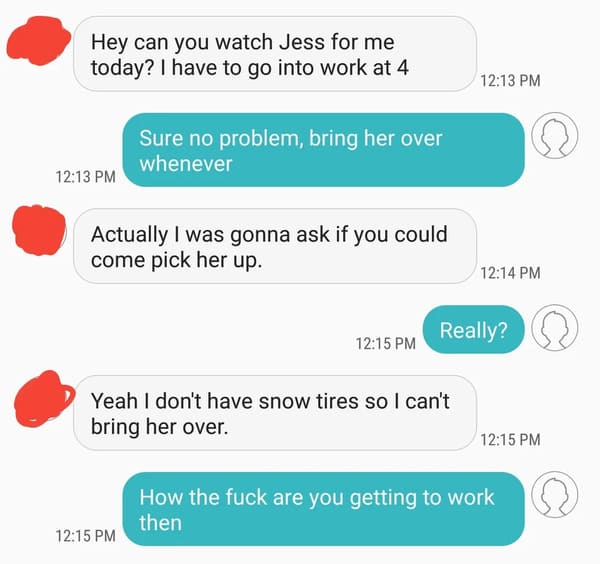 16. Thinking you deserve a full salary for babysitting your own kids while they do schoolwork.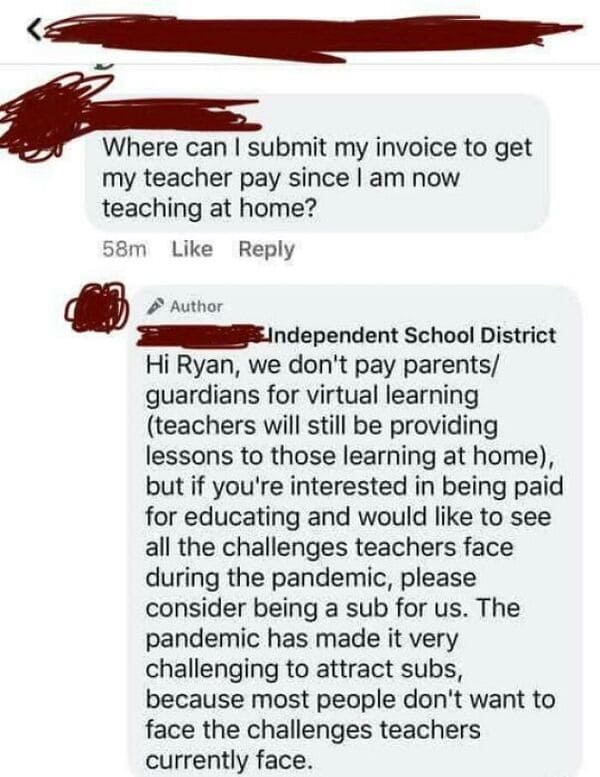 17. Parent asked their child's teacher to send restaurant food to their home and not the school meals.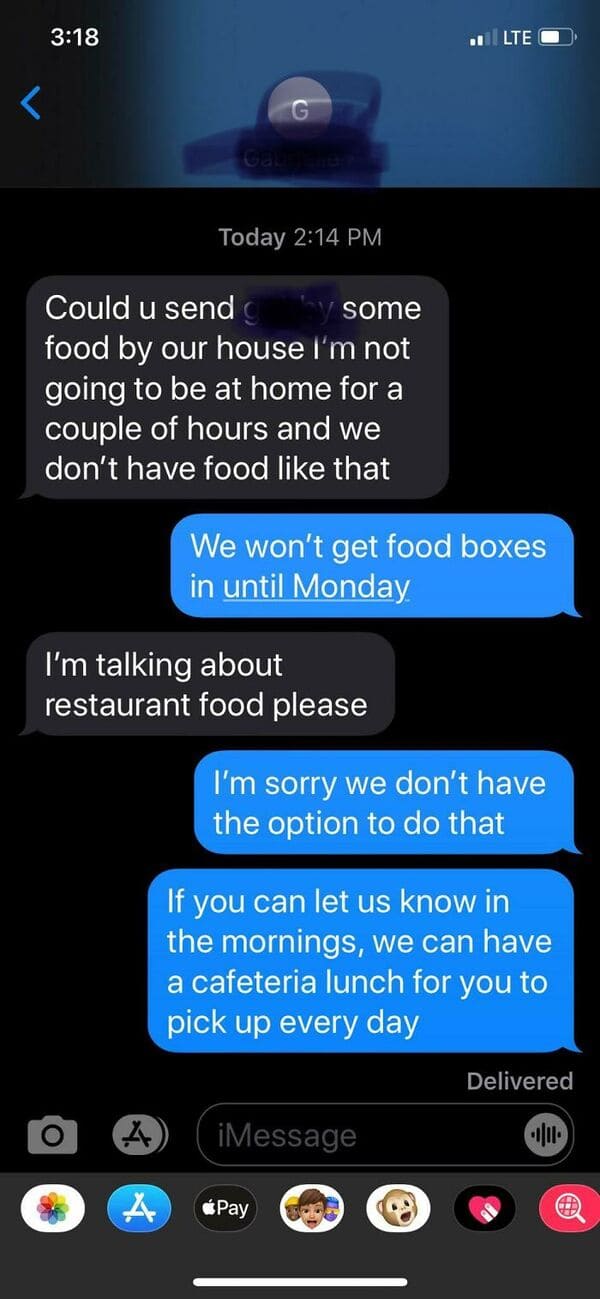 18. Don't let people know how much I am underpaying them!
19.
20. I'm sure that $100 per week will go far to provide the vegan organic food she's demanding the babysitter supply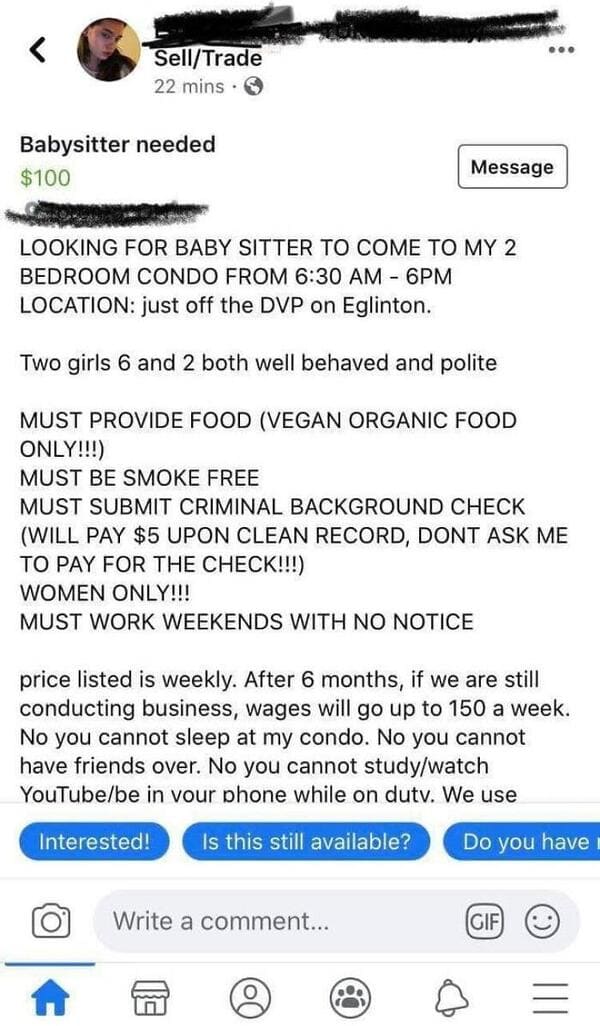 21. My kids won't let me sleep…. Send me a phone
22. My bf's mom is coming to visit us, and she suggested we buy a mattress, when we were offering to pay for a hotel for her and she could just bring an air mattress that she already owns.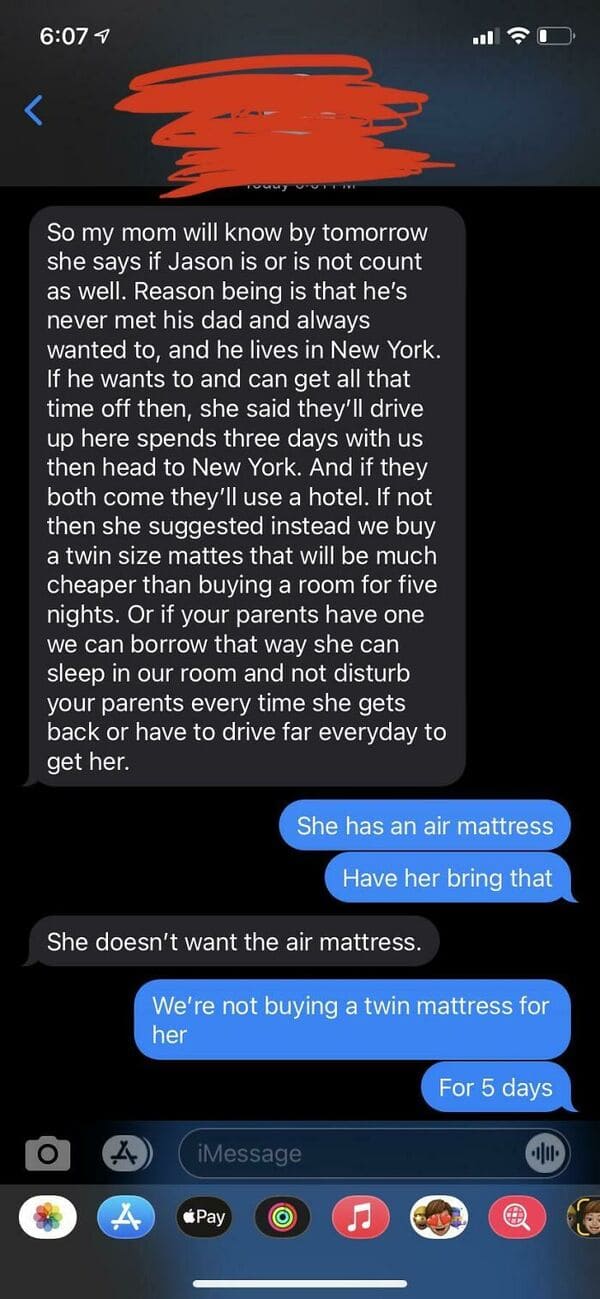 23. Why do some parents act like they're doing the whole world a favor by being a a parent?
24. Christmas Day discounts for second hand cars??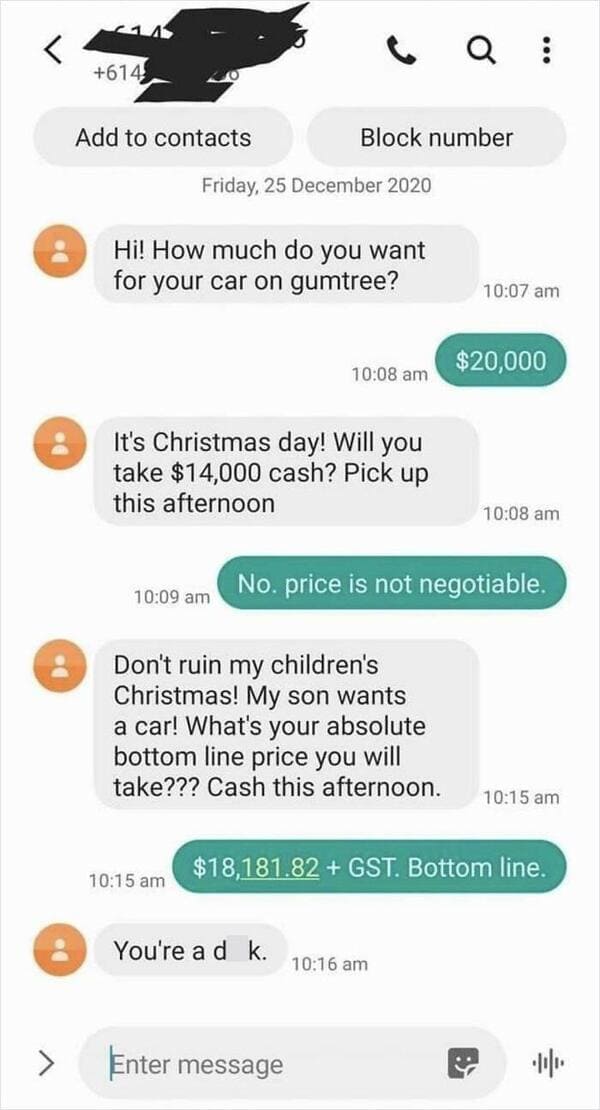 25. Make it fair! Her kid is crying!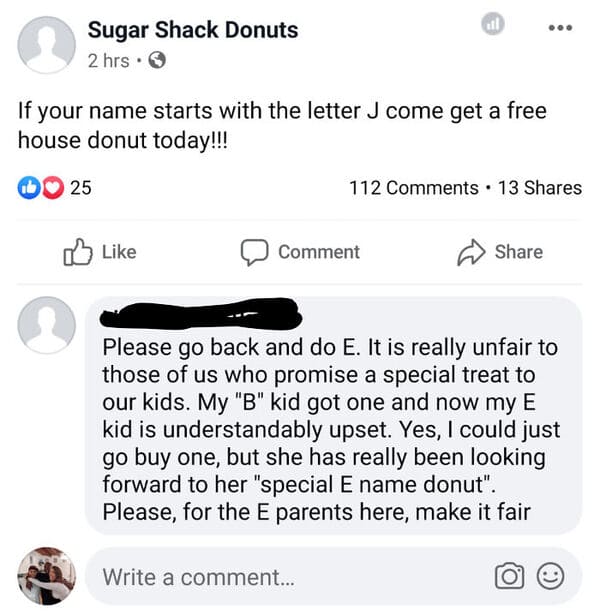 26. Apparently being a SAHM means you should give away free childcare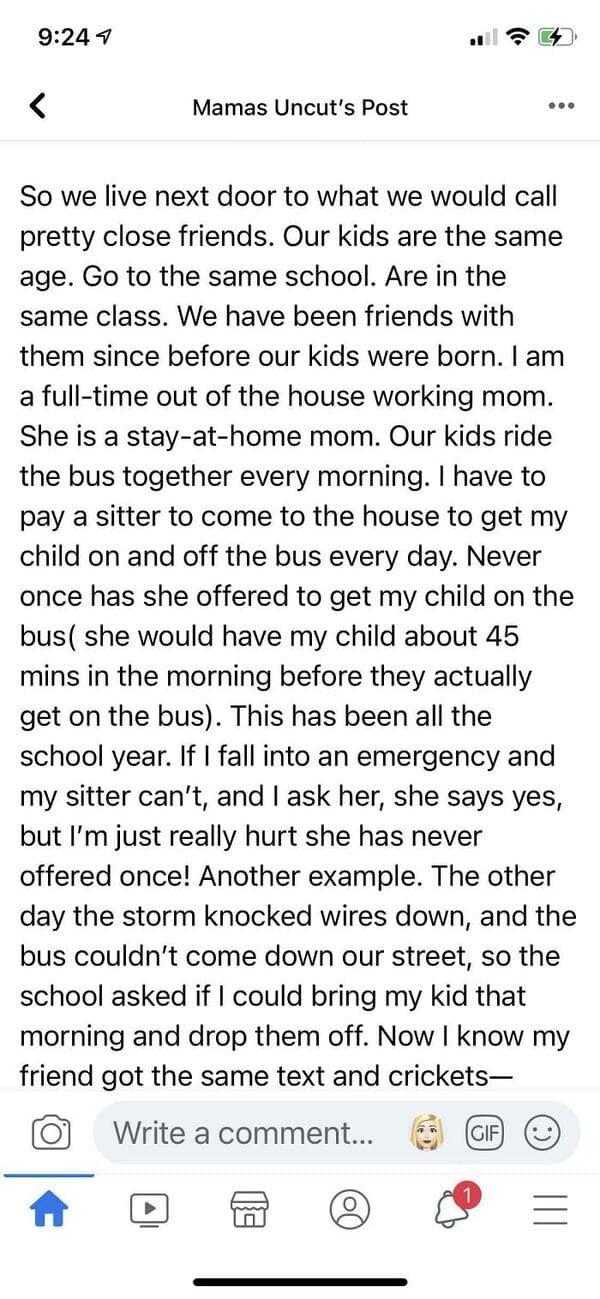 27. Imagine being upset over not being able to find someone who is willing to watch your children for free.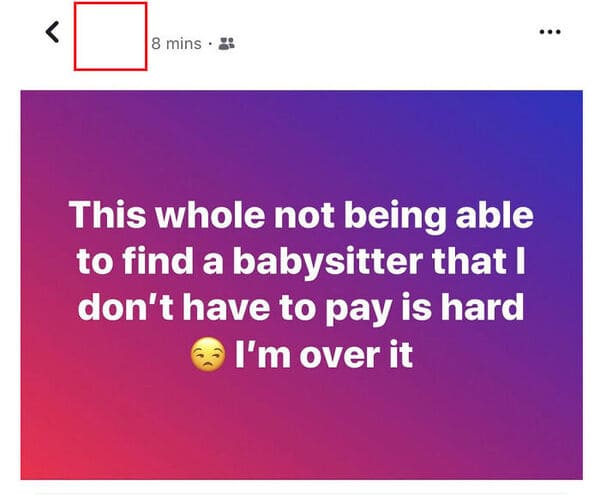 28. $80 Cutlery Set not good enough for this father. Proceeds to roast his own daughter.