Your home is your sanctuary, your personal space where you can unwind and relax after a long day. However, if your home is not designed well, it can end up looking cheap and uninviting.
A good interior designer can help you transform your living space into a beautiful and functional haven that reflects your personal style and taste. From selecting the right colors and fabrics to creating a layout that maximizes space, a professional interior designer can help you create a home that you can be proud of.
This is where Luxury interior designer Bilal Rehman comes in. He recently went viral on Tiktok for sharing the main mistakes people make when interior designing that makes their home look cheap.
"The amount of time I see these common mistakes in my client's home is insane. Here is what to avoid in order to not make your house look like a piece of s**t."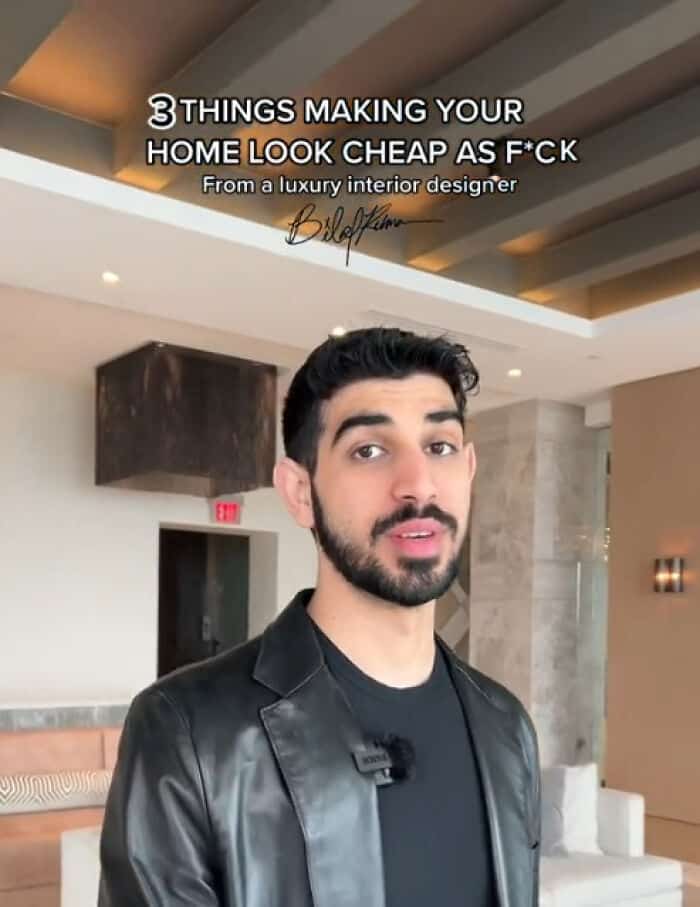 To start, he says grey floors are cheap, ugly, and devalue a home. If you've spent any time looking at places you know exactly what he's talking about.
"The first mistake to avoid is gray wood floors. Builders put this in every single home that they make. It looks super basic. It sucks the life out of any space that you have and immediately devalues your space. 9 out of 10 times we end up ripping it up. So just avoid it from the beginning."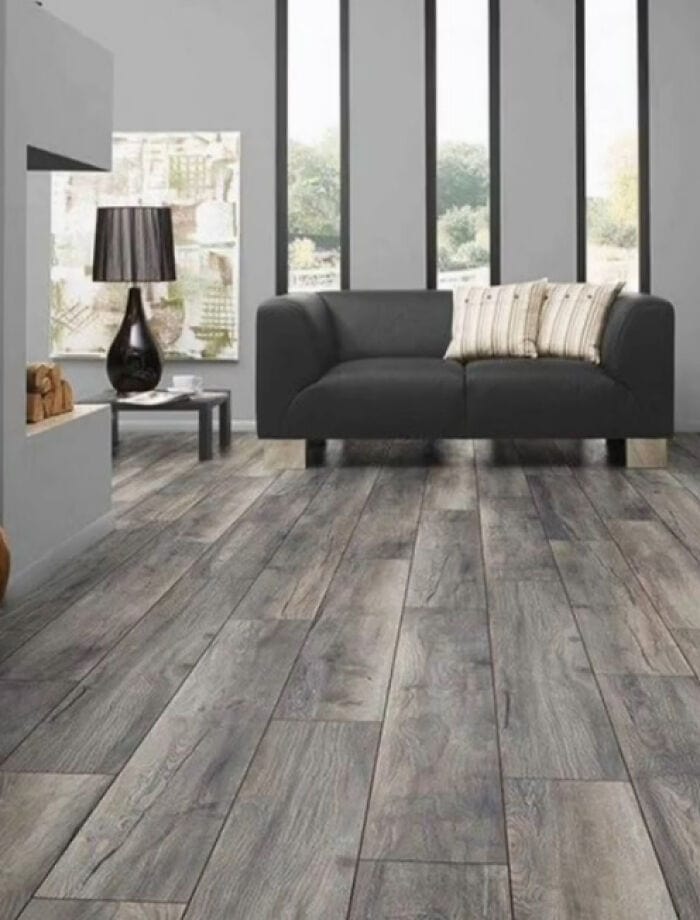 Also, it's a hard no on furniture sets.
"The next thing to avoid is furniture sets. There is no reason in 2023 that your night stands, dresser bed, every single piece in your room matches. it just makes the room feel like you went to one store and bought everything. It doesn't feel collected, it doesn't feel designer, it doesn't feel high-end. So avoid furniture sets at all costs. I would say just choose one piece from the collection and stick with that."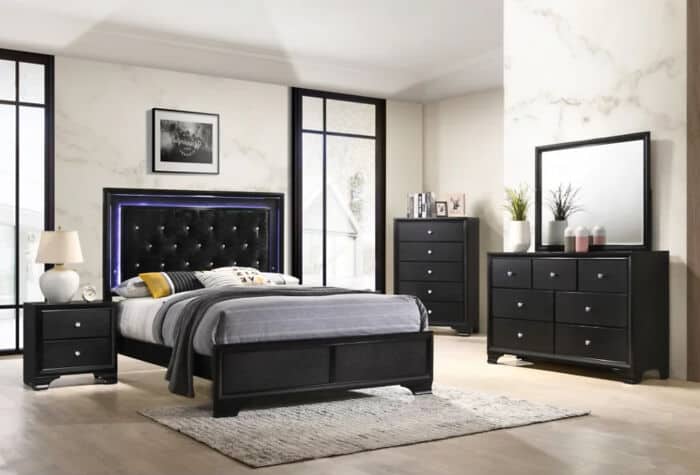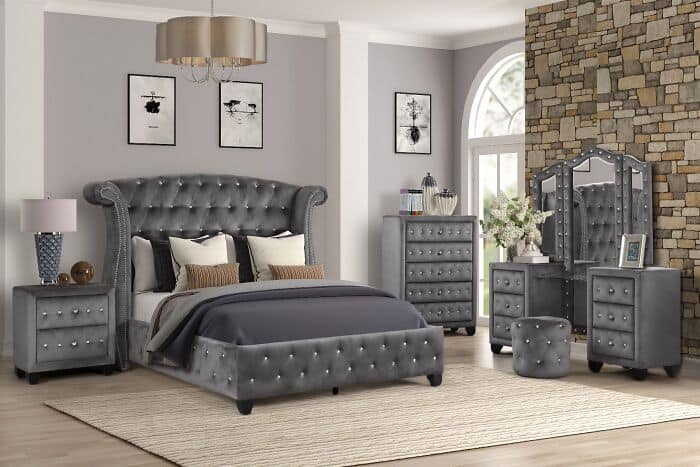 Bilal also says to avoid stock, masses produced artwork.
"Let me tell you a secret. That mass-produced artwork that's sitting at home goods is not going to make your space look like a designer did it. For the same price, you can easily find some really unique pieces from a local artist or Etsy. Or even make something yourself and in the long run, you get a lot more for your money when you have a cool original piece that nobody else has in their house."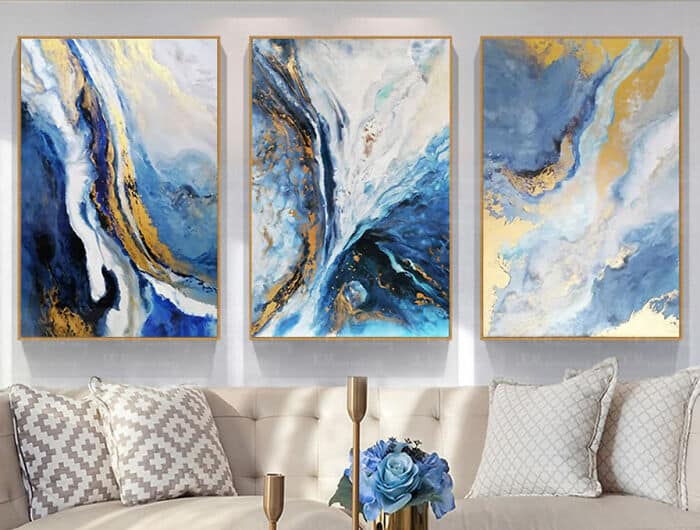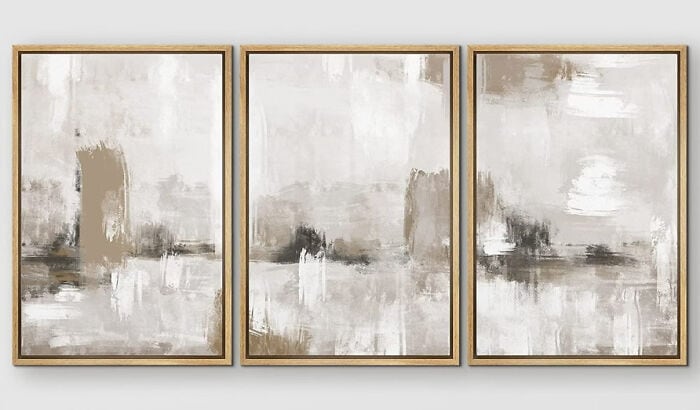 Watch the full Tiktok here:
Since the grey floor thing is such an issue, Bilal made another video letting people know there's help for that.
"I'm a victim. 12 months ago, when I decided to lease this beautiful apartment, I walked in and to my horror – gray hardwood floors. Gray hardwood floors. Let me show you what I would have done if I owned this apartment. Anybody who knows me knows that I would choose bad black"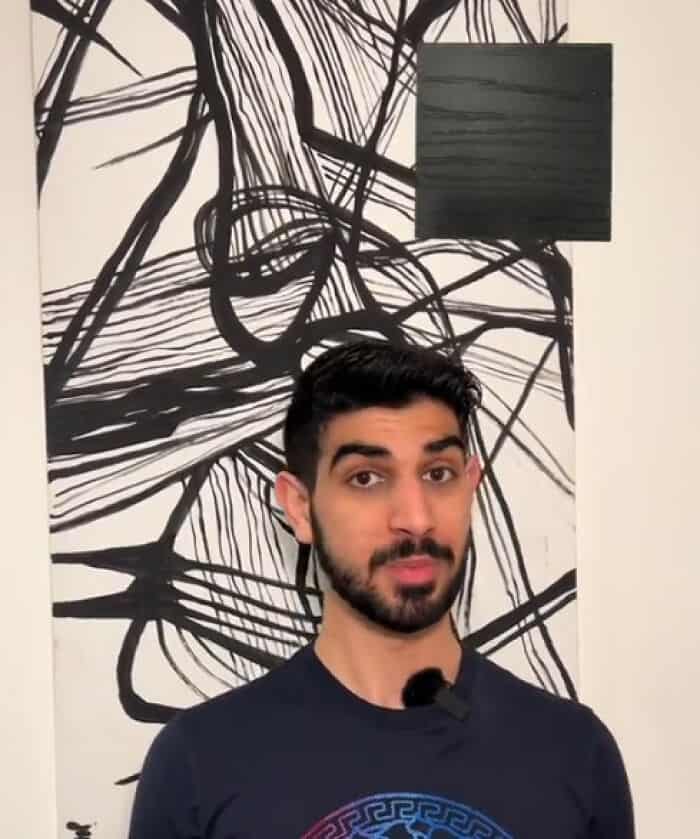 "But if that isn't for you and you want to look like a rich old lady who vacations in the Hamptons, I have two options for you. Honey-colored floors and dark brown floors. They're instantly going to make your space look way more traditional."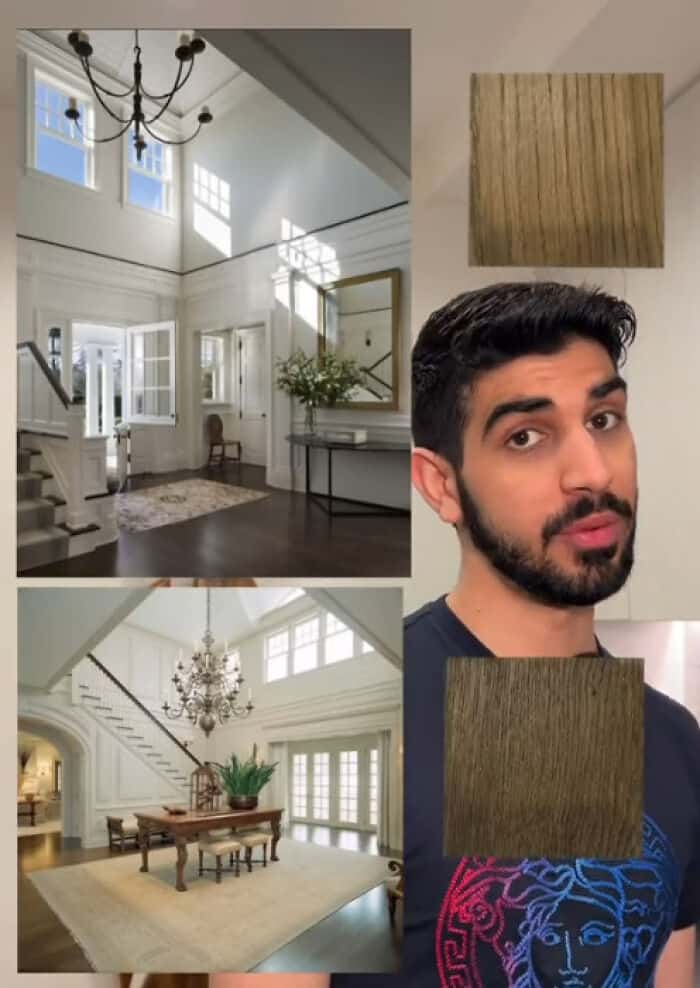 "But if you're after something that's going to make you look like you only shop at Trader Joe's, I would go with something taupe-colored or bleached oak, because they're going to give you that fresh Sunday farmer's market feel."
"If you're after something that's going to make you feel like you're on a beautiful beach vacation after you leave your miserable nine to five job, I would go with ultra light bleached or whitewashed wood. Both of them are going to be that coastal feel. Now get back to work."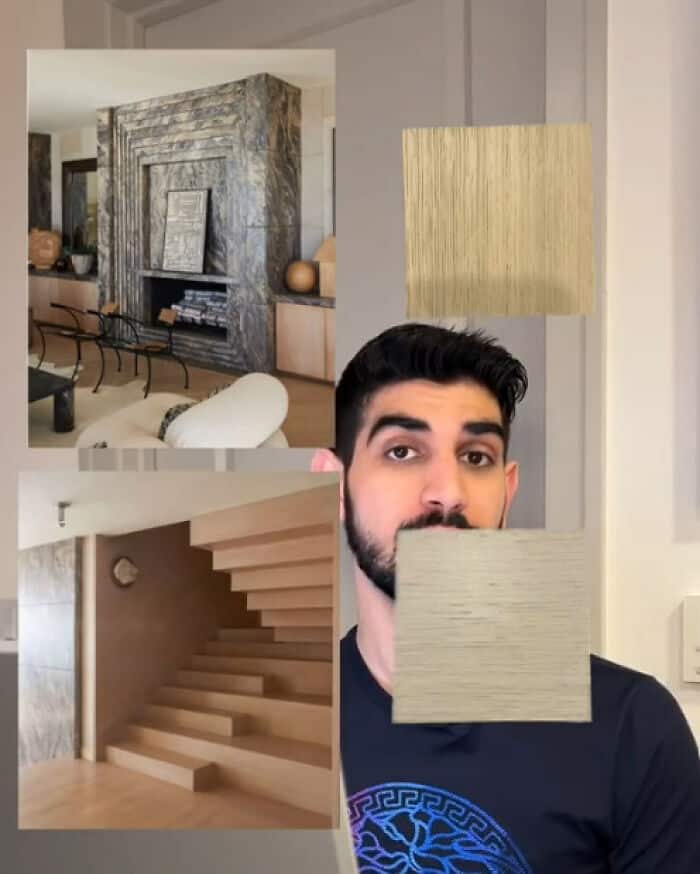 You can see that Tiktok here:
But did he stop there? No. Bilal also provided some easy upgrade tips for renters.
"Let's talk rugs. A big misconception is the smaller the space, the smaller the rug. In fact, you need to do the opposite. Go big with your rugs. Cover up those hideous, ugly f**king floors that your apartment complex has with something really beautiful that you can pick up and take with you when you decide to upgrade."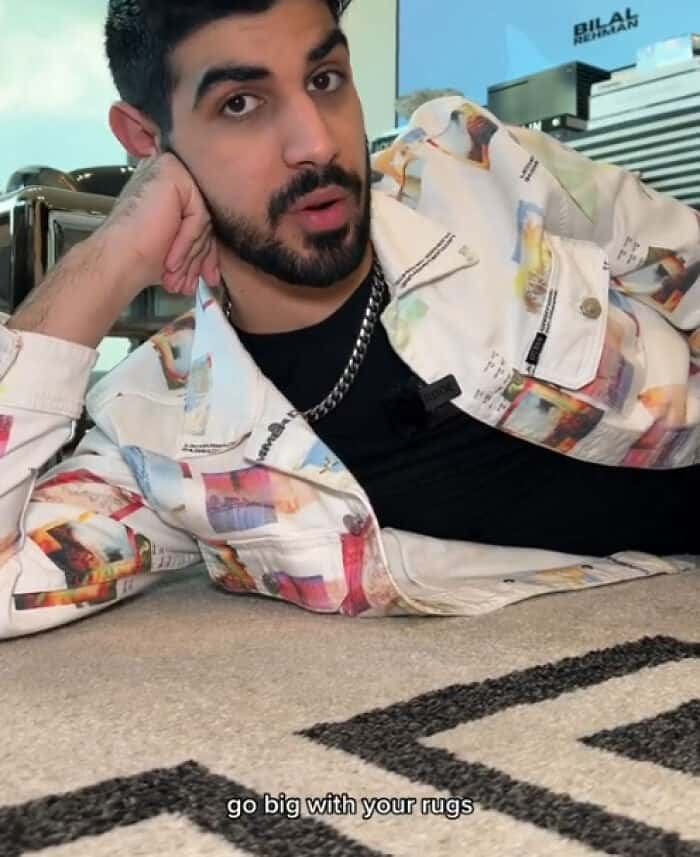 "Let's talk lighting. My number one rule when it comes to lighting is no overhead lighting. I always tell my clients that if you use the overhead lighting, everybody in your space is going to look like a zombie. Nobody's gonna feel attractive or sexy, they're gonna look exhausted and nobody wants to be there. So instead opt for different methods of lighting. Table lamps, floor lamps, wall sconces. There's actually a whole method to it called layers of lighting."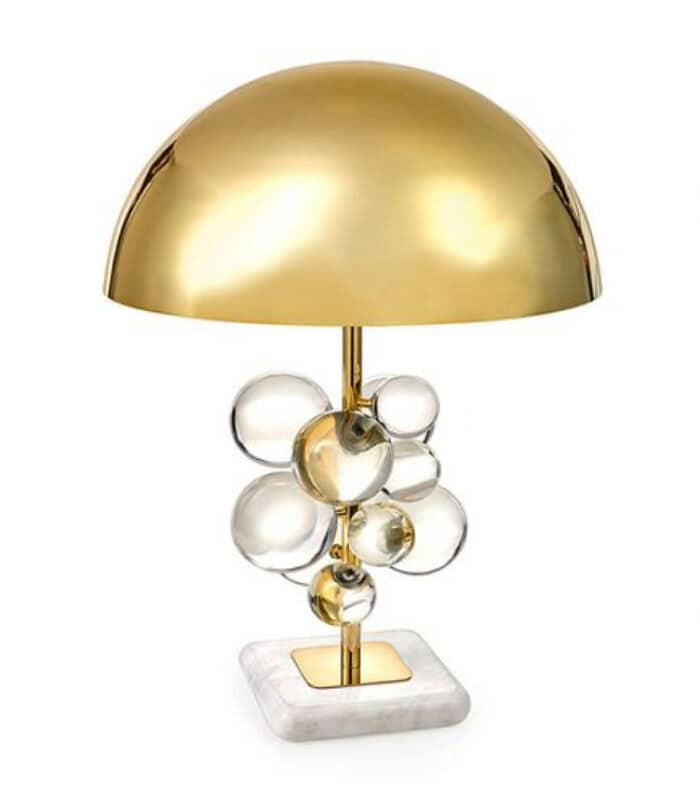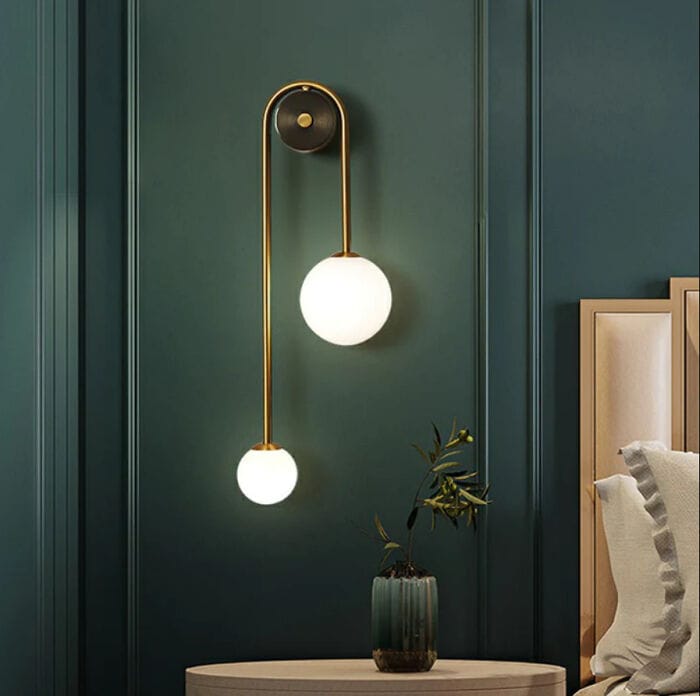 "This is not sponsored, but it definitely should be. I absolutely recommend the Philips Hue lighting system. I have a Philips Hue light bulb in every single lamp in my house and when I tell you it creates any mood you want, I mean, if you're trying to feel awake and energized, you want to relax, you wanna feel sexy, whatever mood you're after, it truly goes for it."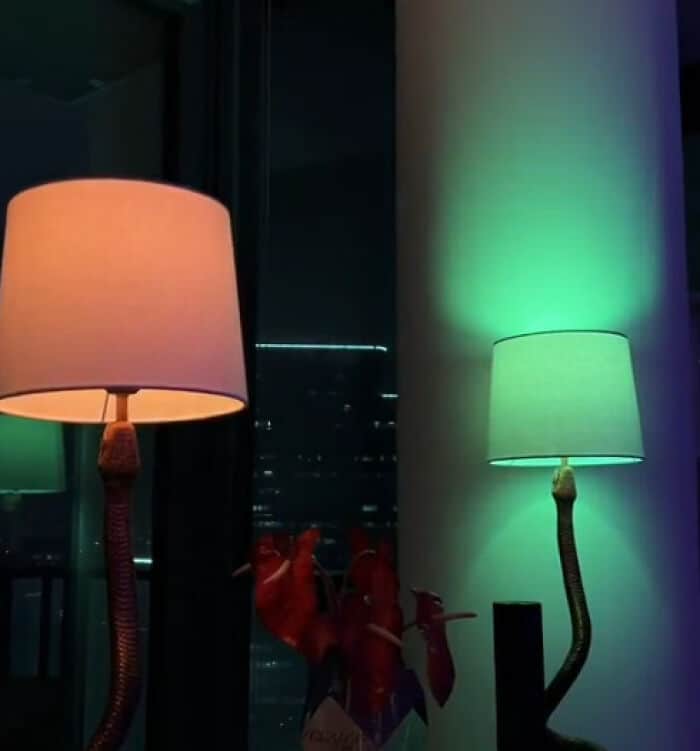 "My next tip for upgrading your space in a renter-friendly way is paint. Although some people shy away from it because you may end up losing your security deposit, the reality of it is these greedy apartment complexes are always going to end up keeping some part of your security deposit, if not all. So you might as well take the leap and spend the $30-$50.
Get some paint and make your space your own for the duration of your rental. In my own personal entryway I really wanted it to be dark and dramatic, so I had the whole thing painted out in black and I had my friend and local Houston artist Julie Mai come and paint this wonderful mural on top. And everybody who comes to this entryway has something to say about it.
It is an instant statement and it sets the tone for the rest of my space, so I would highly recommend taking that extra splurge and painting out a few walls to make them your own."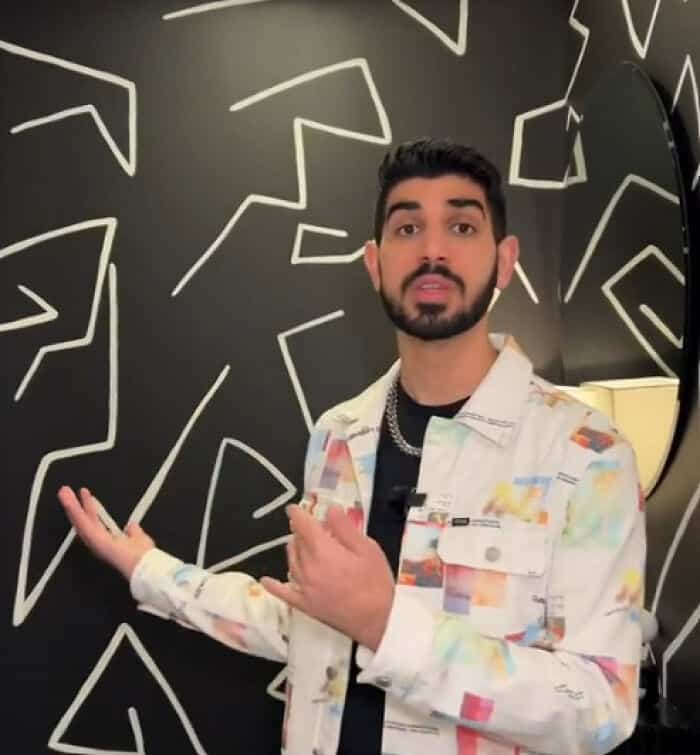 And you can see that Tiktok here:
People in the comments were here for the advice.