2020 brought us a lot. Actually, it only brought us two things: a novel coronavirus and jokes about Zoom. Mostly, the year 2020 took things from us. Hobbies, jobs, parties, indoor dining, and the chances that I'll ever want to leave my house for more than an hour ever again. Our screen time went up. Our patience for phone calls that could have been emails went down. We gained weight. We lost Facebook friends (people had a lot of "opinions" this year). We worked from home. And we pretended to work from home.
Yes, 2020 took much from us. But it also gave us a lot of time to read and write jokes on the Internet. These are the memes you'll tell your grandkids about. If you're ever financially solvent again and can raise a family.
Here are the funniest jokes of the year that wouldn't have made any sense at the beginning of 2020:
---
1.
This is me LMAOOOOO pic.twitter.com/TZuntq6PRq

— Ma (@InMyMercedes) April 28, 2020
2.
My barber just sprayed my head with Lysol… pic.twitter.com/L14jPRAZG4

— Big-O ❄️ (@__BigO__) April 2, 2020
3.
So, lemme just share my screen… one second.

OK can everyone see my screen?

— Tristan Harward (@trisweb) April 21, 2020
4.
— Myriam (@myriamvrreal) April 6, 2020
5.
teachers b like "i know this a stressful time" n assign 20 things

— jules (@julesnrvz) April 20, 2020
6.
Long as my job have tissue my house has tissue 🙃🤷🏾‍♀️ pic.twitter.com/bqYgoaGumu

— Maybe : NeNe (@_LoveePiink3) April 19, 2020
7.
Well here's a look at the first day of Florida re-opening
Citrus county, Florida pic.twitter.com/TSLnv4q0d5

— Lysh 🌹 (@AlyssiaLysh) May 4, 2020
8.
eye contact is going to feel like nutting at the same time after this

— giabuchi lastrassi (@jaboukie) March 22, 2020
9.
Me walking from my bedroom to my living room

— Maddie Connors (@personallyrich) March 21, 2020
10.
but i don't wanna go to zoom school tmr morning 😔 pic.twitter.com/Isg2kjYqXV

— kale (@apikalele) March 29, 2020
11.
Me explaining to my children what happened in 2020 pic.twitter.com/N0ZTodlpMi

— afterswift (fleet era) (@afterswift13) March 31, 2020
12.
Well, old girl, you're about to have the busiest month of your life pic.twitter.com/ljACqbD2ub

— Nick Morrow (@NRMorrow) March 13, 2020
13.
American citizens: sooooo…????

The CDC: Girl, we don't know. Just put this over your face.

— KG (@Yamuva_) April 4, 2020
14.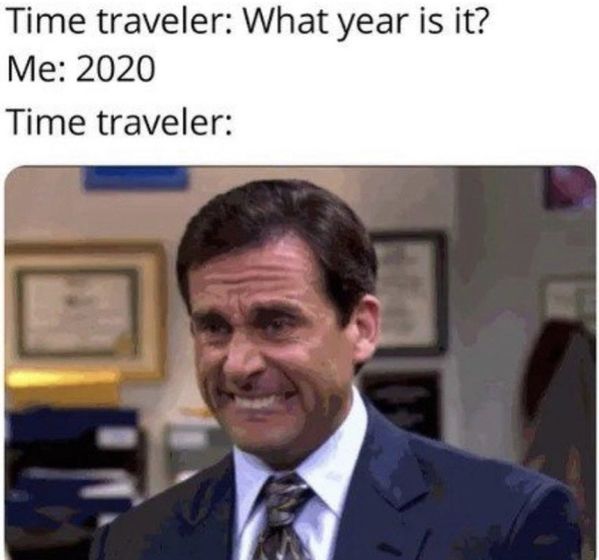 15.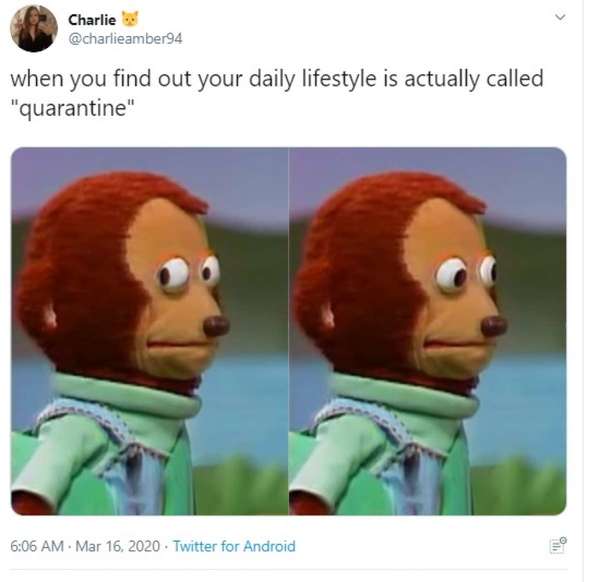 16.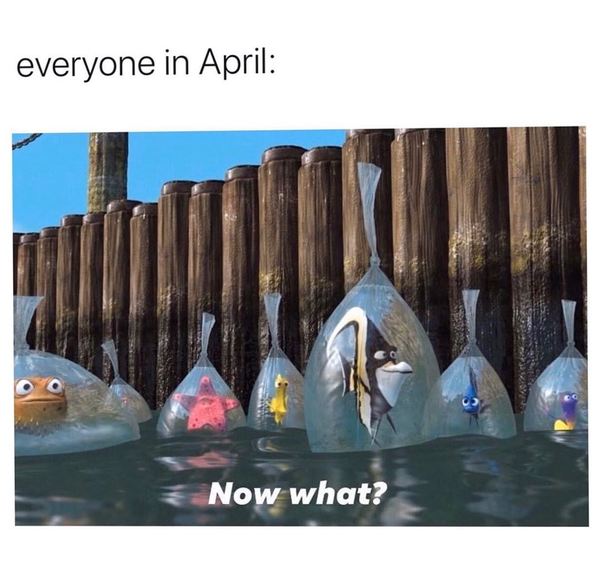 17.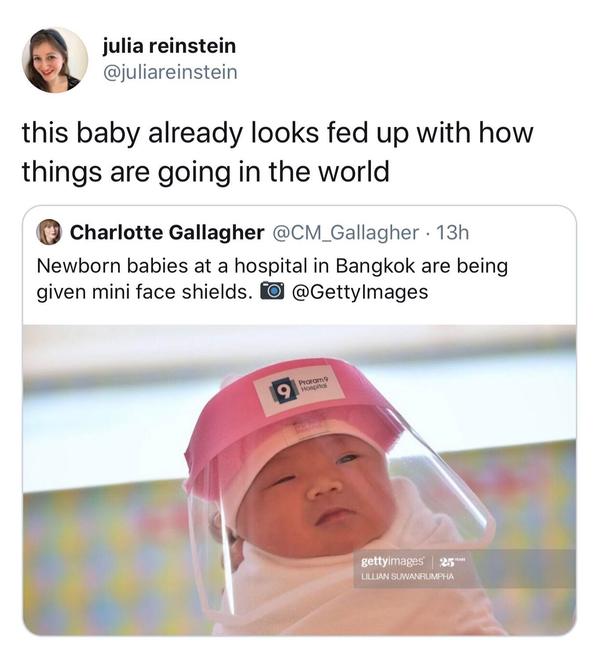 18.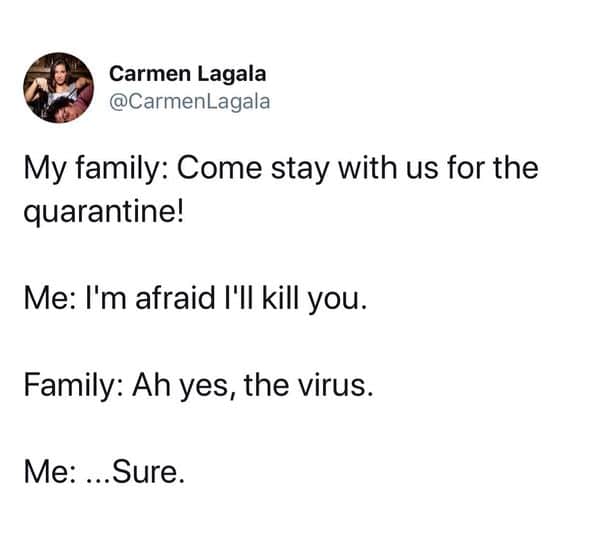 19.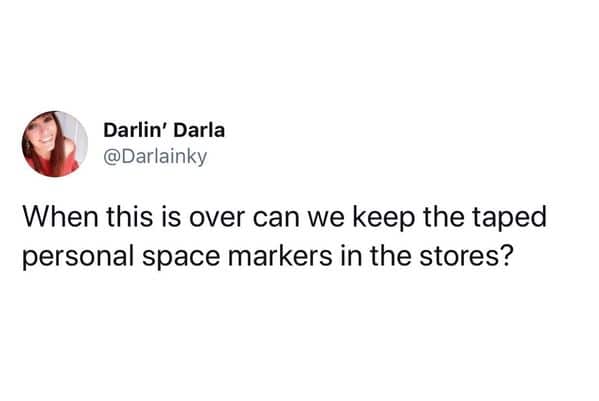 20.