Don't get me wrong, Christmas is wonderful enough on its own, but what's the point in celebrating the holiday without laughing at and sharing a funny Christmas meme?
Memes and Christmas go together like Santa and cookies!
And that's why we've gone out and compiled this list of the funniest X-Mas memes this side of the nuthouse (that's from Christmas Vacation)
So settle down for a long winter's scroll and a relatable laugh.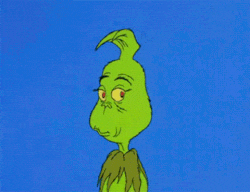 ---
1. Peppermint shank.
2. The 4-Runner is the reason for the season.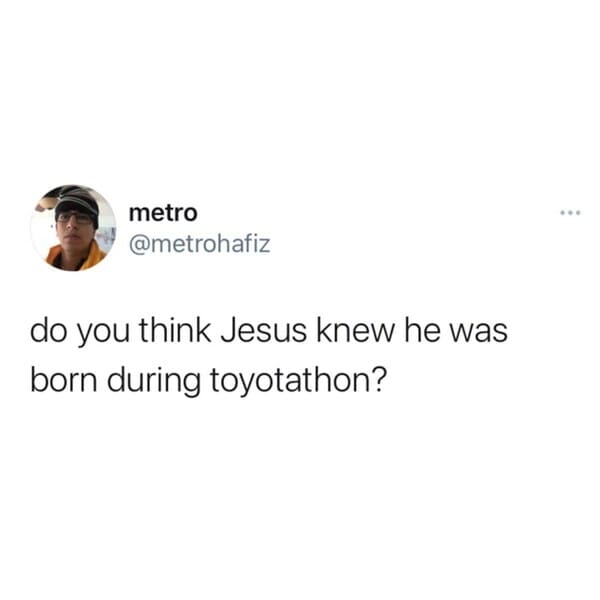 3. Doing this from now on.
Christmas movie tip. If you watch Die Hard straight after Love Actually, Alan Rickman will be punished for what he did to Emma Thompson.

— Angela Bishop (@AngelaBishop) December 24, 2019
4. Santa's gotta get some too, come on.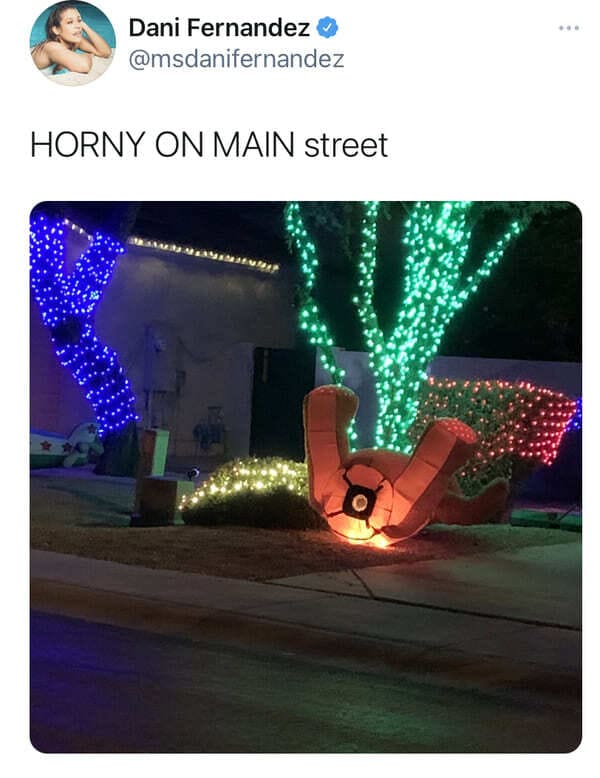 5. This is the whitest Christmas ever, in every sense of the phrase.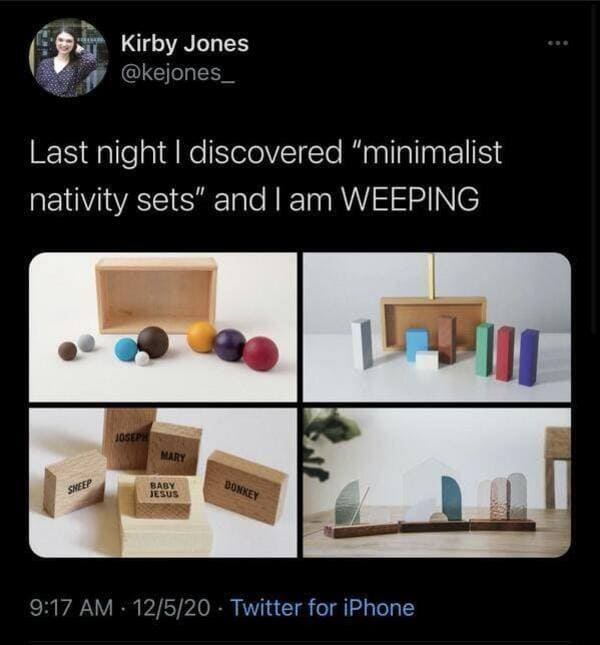 "Um wow okay"
-all of Santa's other reindeer

— hannah (@TribalSpaceCat) December 14, 2014
7. At least the house you have will smell nice?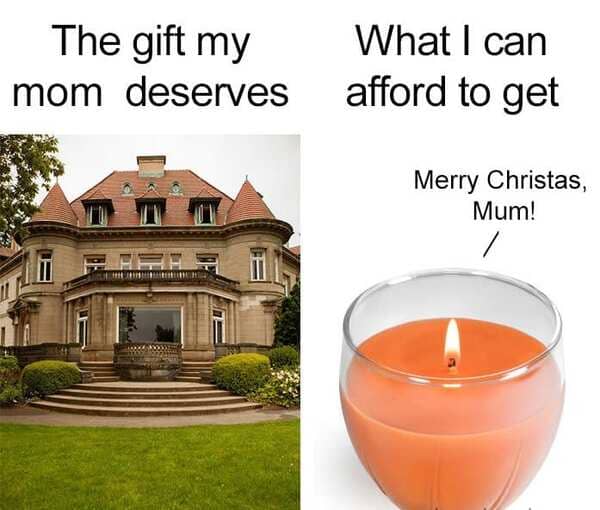 8. Surprise, b*tches.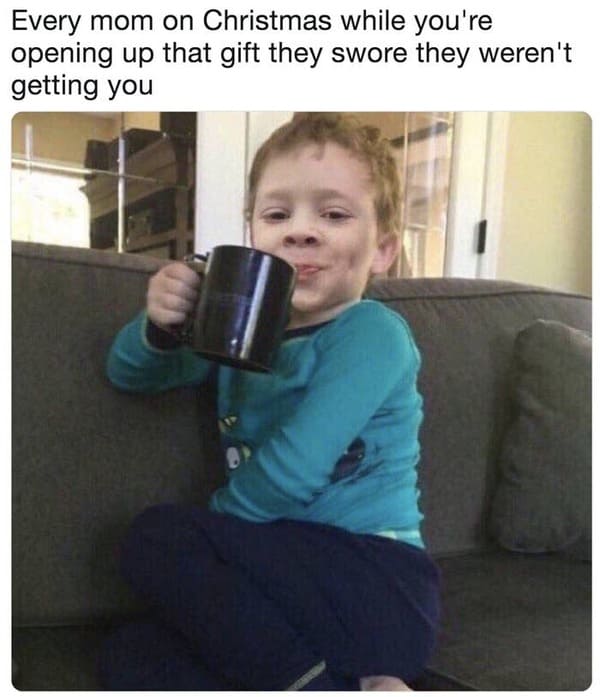 9. Die Hard is a Christmas movie…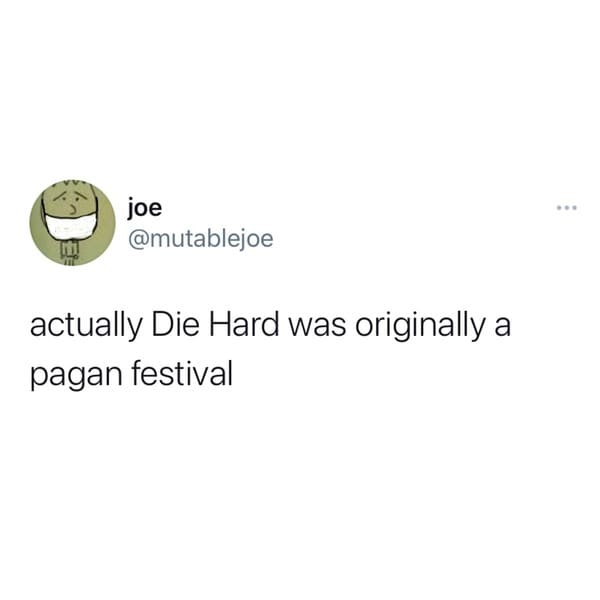 10. Christmas hack!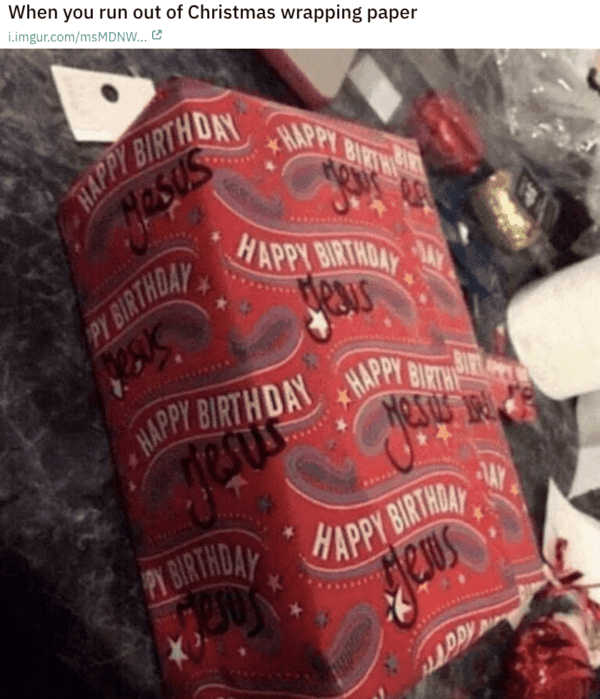 11. Didn't realize it was this literal.
What part of " ALL I WANT FOR CHRISTMAS IS YOU!" Don't you understand? pic.twitter.com/2UxzcFPGdq

— Joshua C🥀 (@Joshuacole__) December 7, 2017
12.
13.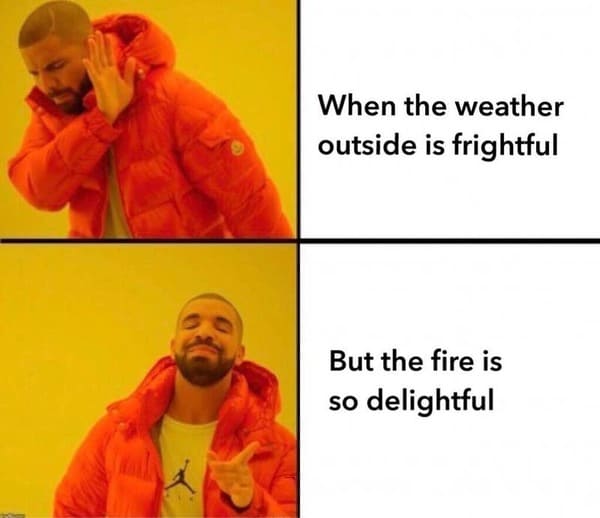 14.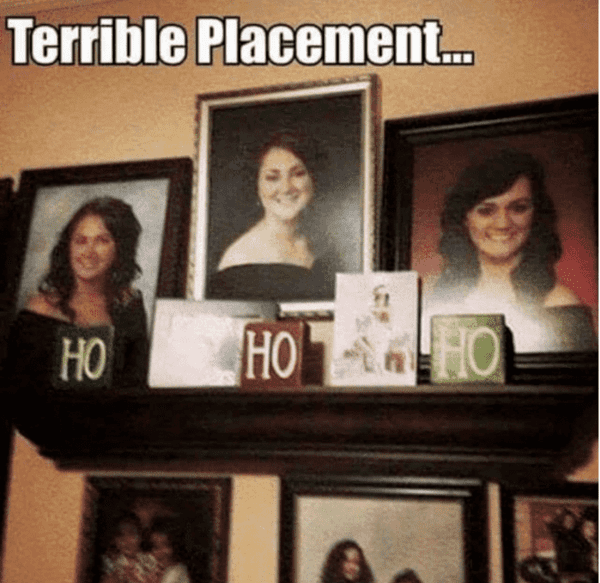 15.
Santa: "Rudolph with your nose so bright, won't you guide my sleigh tonight?"
Rudolph after being treated like shit all those years for his nose:
pic.twitter.com/ihW6sd1vhI

— juanito (@400papi) December 9, 2017
16. Tis the season for Dad jokes.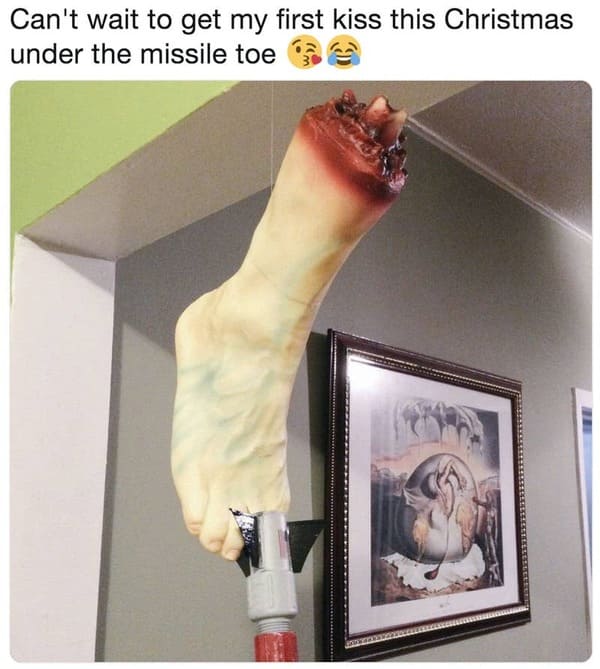 17. Ohh my.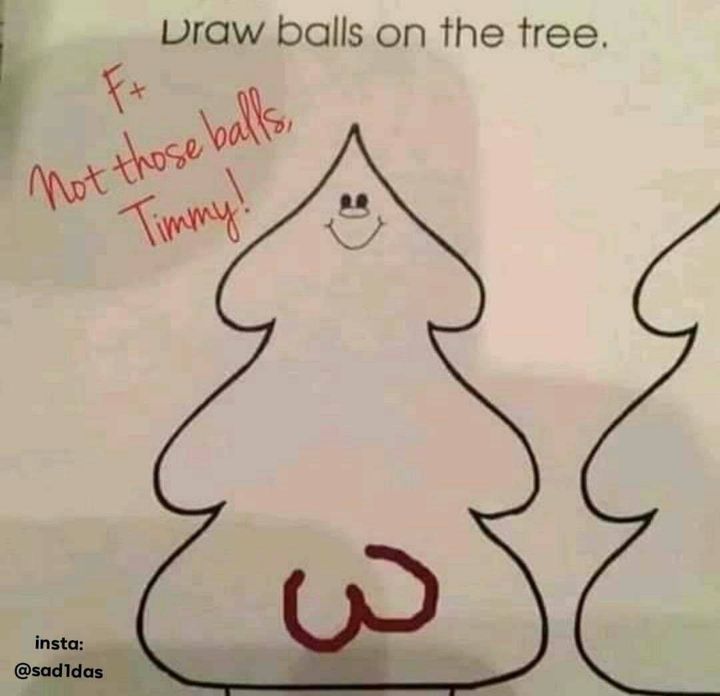 18.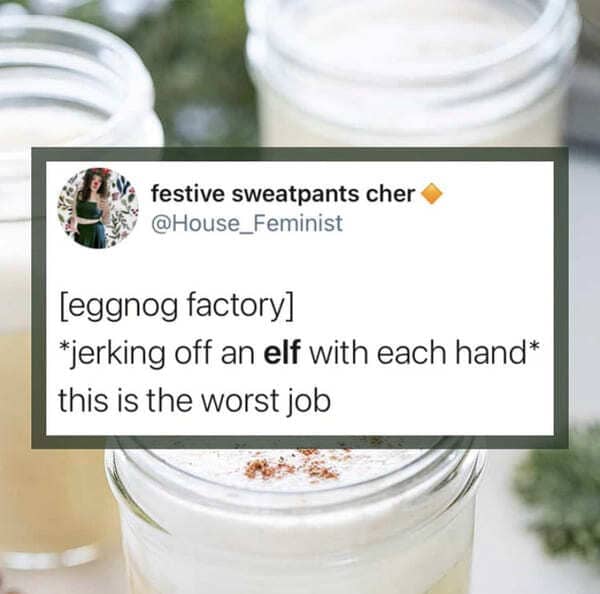 19. I never knew that's how egg nog was made.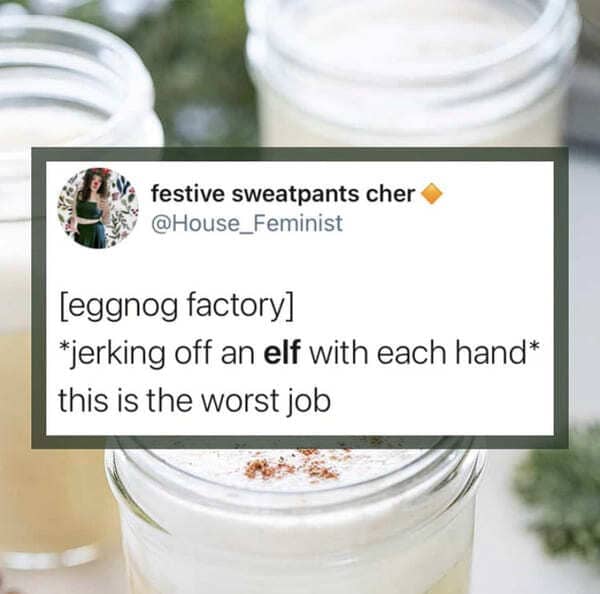 20.
me: [listening to The Twelve Days of Christmas] "no person wants this many birds"

— k e i t h 🐤🥔 (@KeetPotato) November 16, 2016
21.
When you're cutting wrapping paper and the scissors go ccssssssssss and not jkfxzkzjkxjkkxxjxkxjkc 👌😩

— Aw yeah it's Aine (@evansusually902) December 21, 2018
22.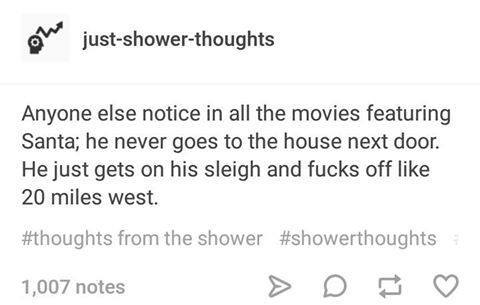 23.
Paul McCartney's "Wonderful Christmastime" is about friends practicing witchcraft but then someone walks in and they have to suddenly play it cool pic.twitter.com/0FscqecVzW

— Ryan George (@theryangeorge) December 11, 2019
24.
[hiding my girlfriends Christmas present behind my back] remember how you said we were out of milk

— John Kennedy (@FrazzleMyGimp) December 9, 2018
25.
26.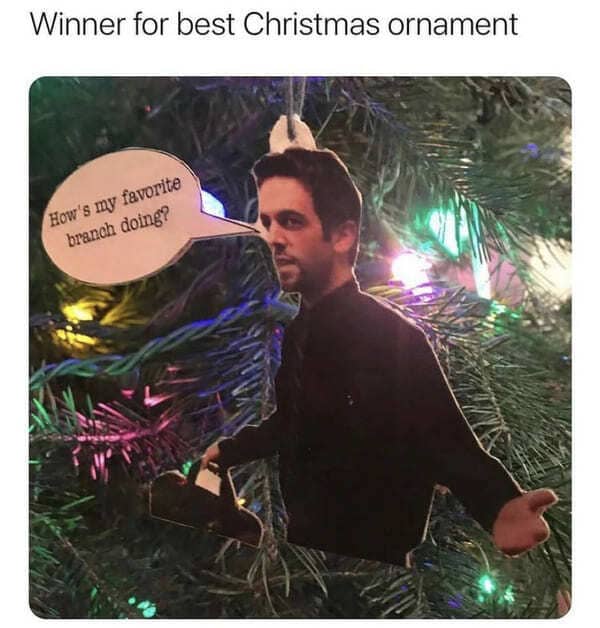 27.
28.
When you just can't be bothered to put in the effort 😂😂😂 pic.twitter.com/ShqSCVyecA

— Linda S.🌸 (@LindaS4810) December 7, 2018
29.
Took my dogs to take their yearly christmas photos. It's really hard when you have one super photogenic dog and one dog having an existential crisis. pic.twitter.com/4gUyIsB5OJ

— Laurenn (@laurenncarterr) December 7, 2019
30. Baby Yoda's face says it all.
31.
My son announced a plan to "trap" Santa that involves cookies and wine and I was like not gonna lie that shit will absolutely work

— Valerie (@ValeeGrrl) December 20, 2017
32. Who's "merry" even?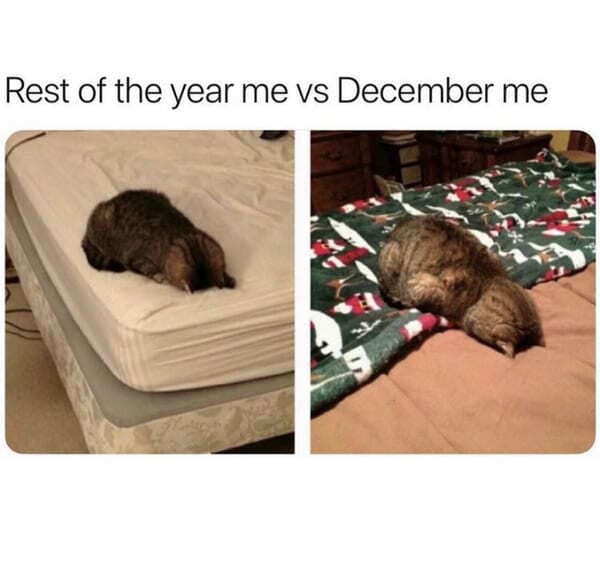 33.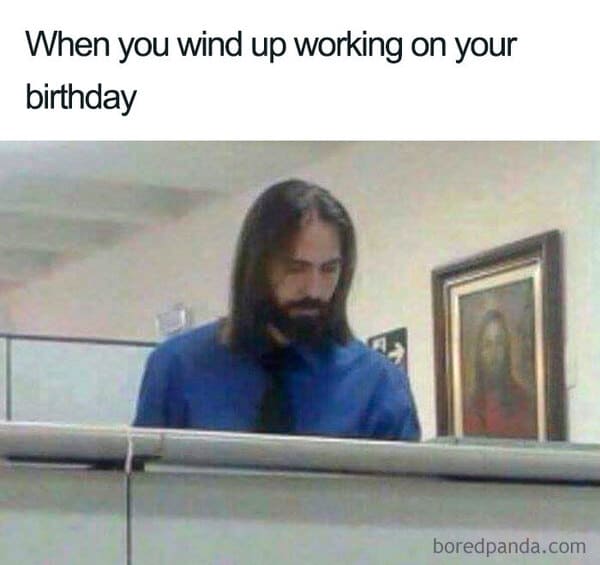 34.
I love Little Drummer Boy because I love the mental image of this rando kid going apeshit on his drum in front of this fuckin newborn baby

— Joyeux Noëlle Stevenson (@Gingerhazing) December 6, 2017
35.
Huge time of year for you, friend pic.twitter.com/WdVQTV5Wmo

— Anna Drezen (@annadrezen) December 5, 2017
36.
My Mam on Christmas morning when I'm opening the present she said I wasn't going to get 🎁 pic.twitter.com/DJAVbD3YoD

— Andrew Turnbull (@ajt55) December 6, 2019
37. Nom nom nom.
According to this advent calendar I'm eating, Christmas was 5 minutes ago.

— Saucy Kensington (@Book_Krazy) December 9, 2015
38.
Just so we're clear, The Grinch never really hated Christmas. He hated people, which is fair.

— Mannie Fest (@random_weighs) November 25, 2017
39. Good to see them finding honest work.
40.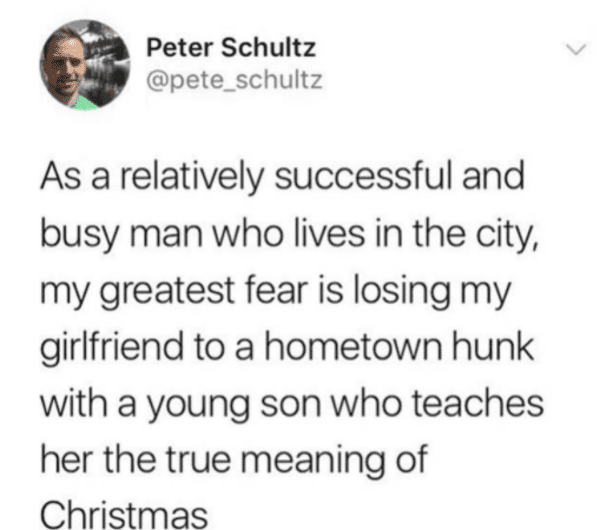 41. Or it was the best idea?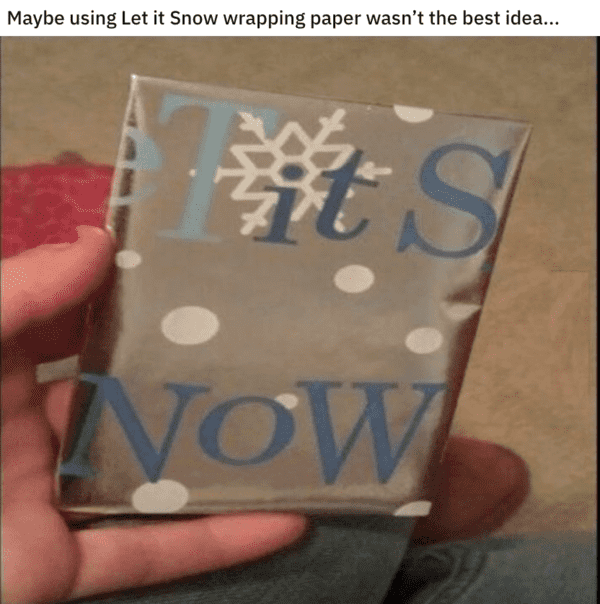 42. I'm asking Santa for a new family.
nothing like opening Christmas gifts to remind you that the people you're closest to in the world know absolutely nothing about you.

— Nicki (@nicki_baber) October 23, 2020
43.
[hiding my girlfriends Christmas present behind my back] remember how you said we were out of milk

— John Kennedy (@FrazzleMyGimp) December 9, 2018
44.
Last Christmas, I gave you my heart
But the very next day
You stuffed it underneath the floorboards with the rest of my corpse until the sound of my heartbeat intensified your descent into madness

— SparkNotes (@SparkNotes) December 10, 2019
45. The Christmas of George
46.
Netflix: Because you watched that one movie that had Christmas lights in the background of a scene, here are 37 Netflix original holiday movies you might enjoy…

— Katie Didn't (@Pork_Chop_Hair) December 7, 2018
47.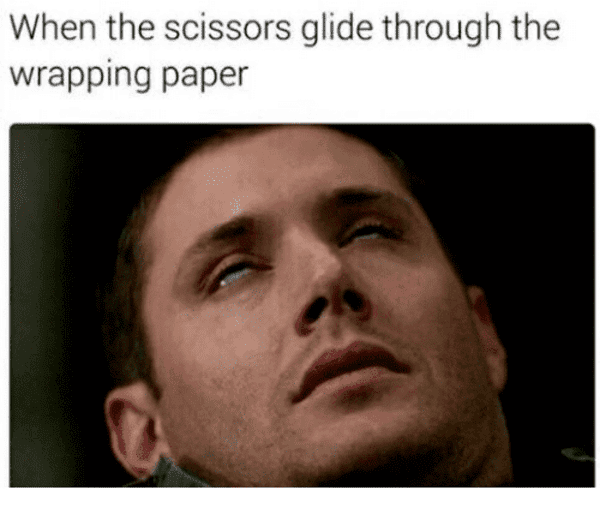 48.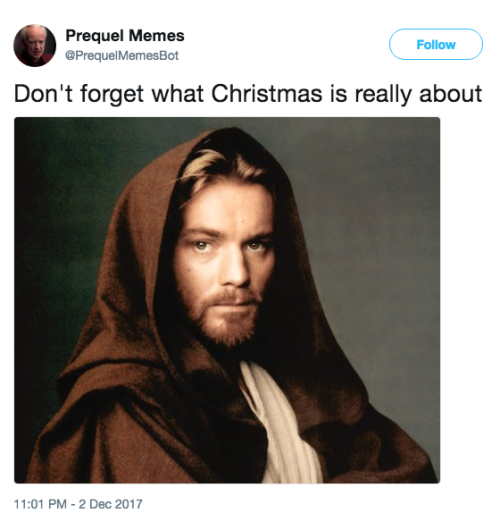 49.
*RSVP'ing to Christmas party*

Whispering into phone: is it ok if I bring my weird roommate?

Husband, from behind me: STOP CALLING ME THAT

— Sara Buckley (@nottheworstmom) November 26, 2017
50.
---
More in Christmas: