Men, it's time we had a talk about dating apps. Namely, that people can see what you write on your profile. You know that, right? Women can see what you wrote even before you send a creepy message. And then, you send the creepy message. Here's my message to you, desperate men on dating apps: calm down.
If you want to know what not to do, look no further than Michaela Okland's project (@sheratesdog). Women submit the worst experiences they've had messaging men on dating apps and Michaela shares them anonymously. It's like going to Confession, but you're not the one who did anything wrong.
Remember @WeRateDogs? They post stuff like this:
We only rate dogs. We do not rate reindeer. It doesn't matter if they stick their tongue out or not. Dogs only. Thank you… 12/10 pic.twitter.com/IKhGs4KhTi

— WeRateDogs® (@dog_rates) December 21, 2020

Well, @SheRatesDogs is the opposite. None of these men are good boys. The interactions she posts are sometimes cringy, but often hilarious. If only because you're left asking "who does this?"
Here are some examples from @SheRatesDogs of men on dating apps who need to be stopped:
---
1. Kyle, stop. I give it a 3/10. At least it's intertesting?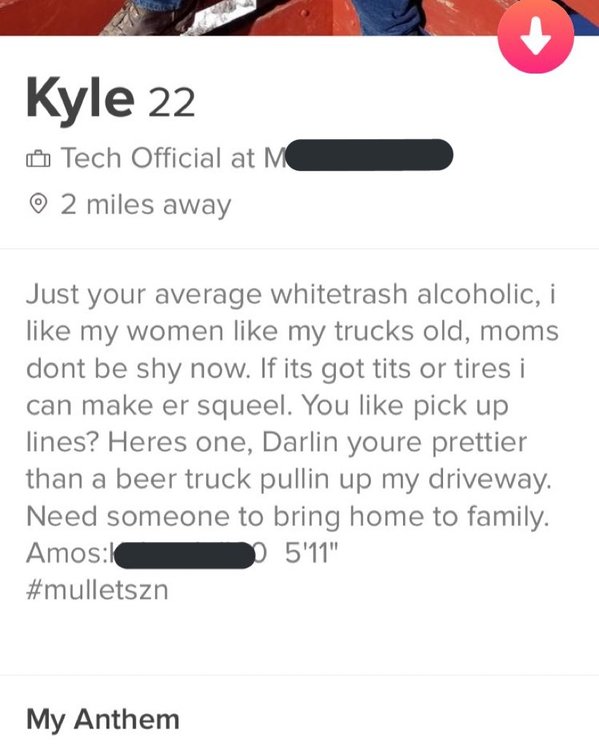 2. Make up your mind, Pete.
3. No, probably not.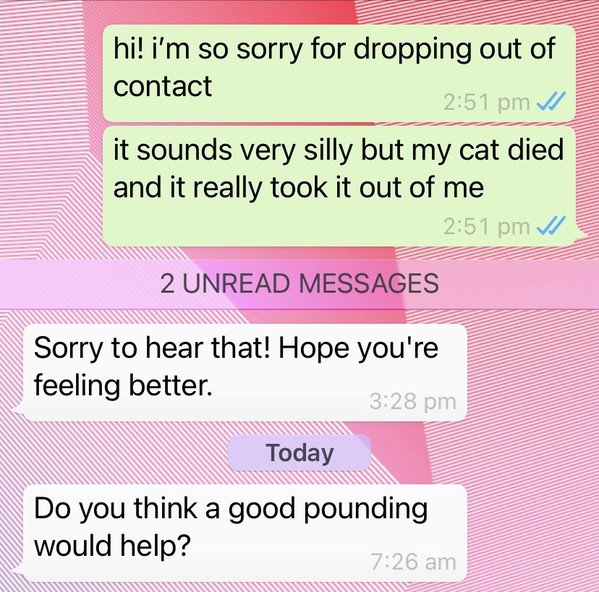 4. Embarrassing for many reasons.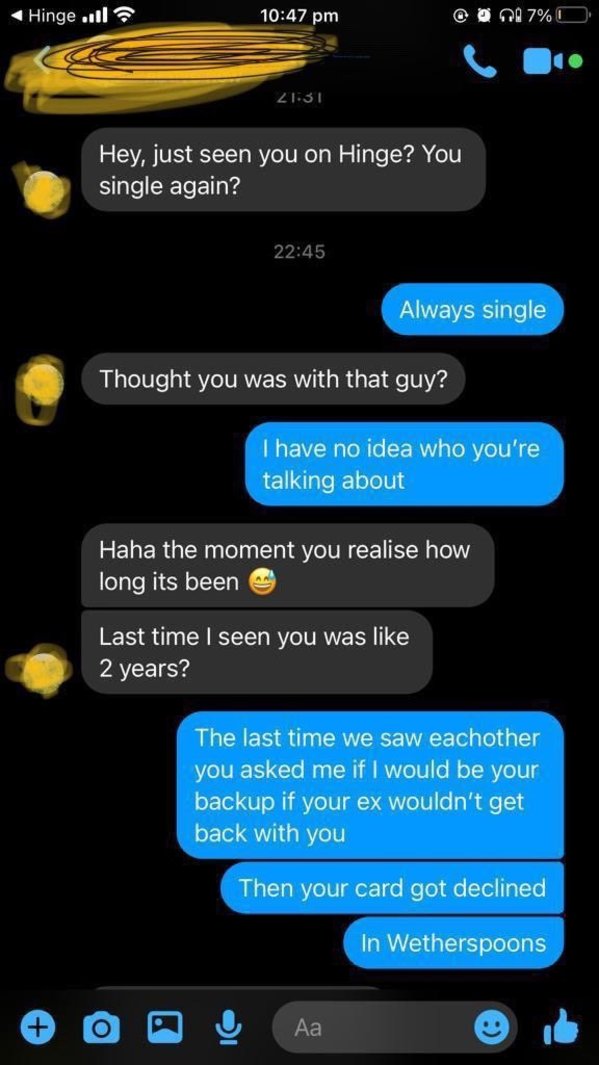 5. No spelling, no grammar, no date.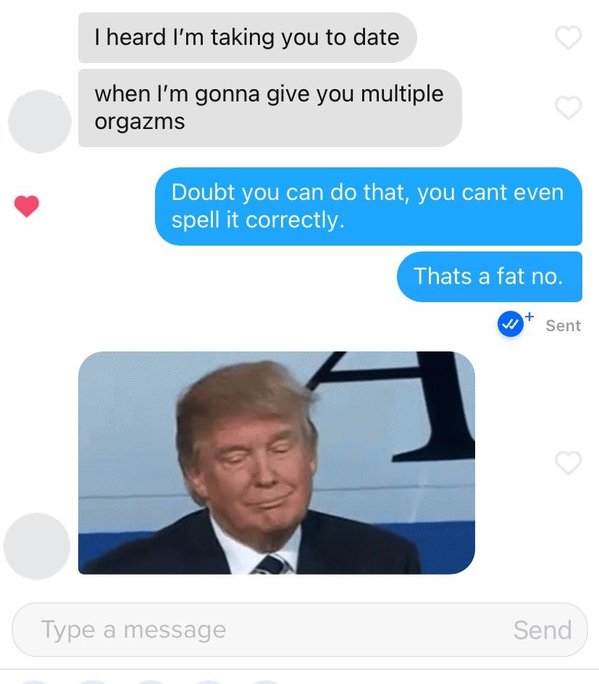 6. You're just what I needed.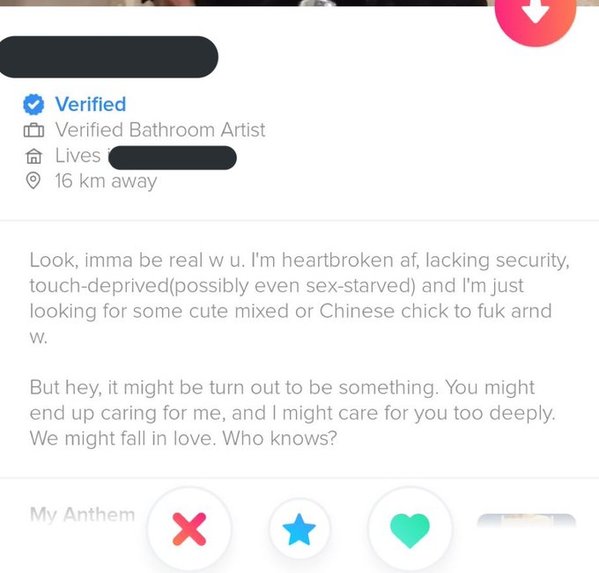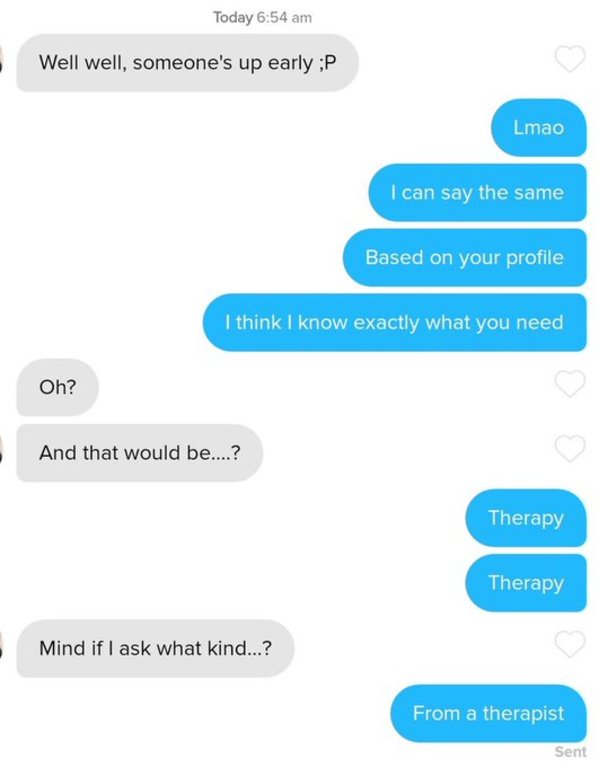 7. Big night out.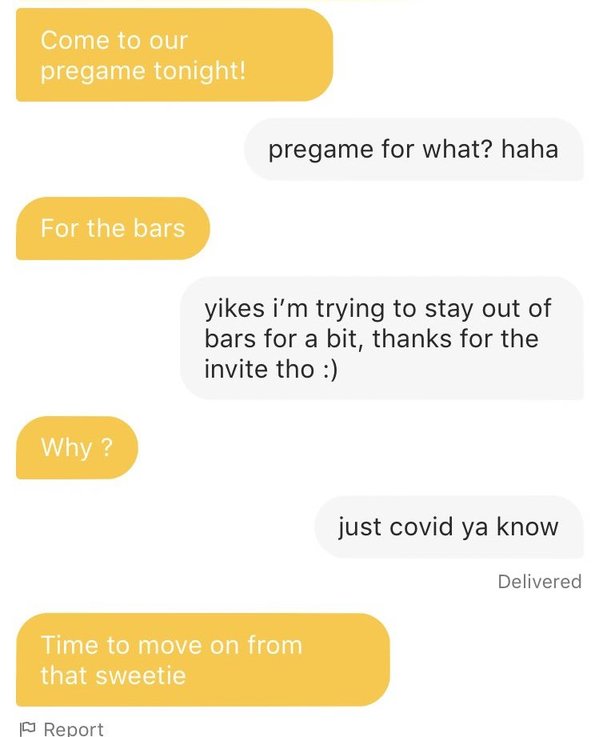 8. I know what you're thinking…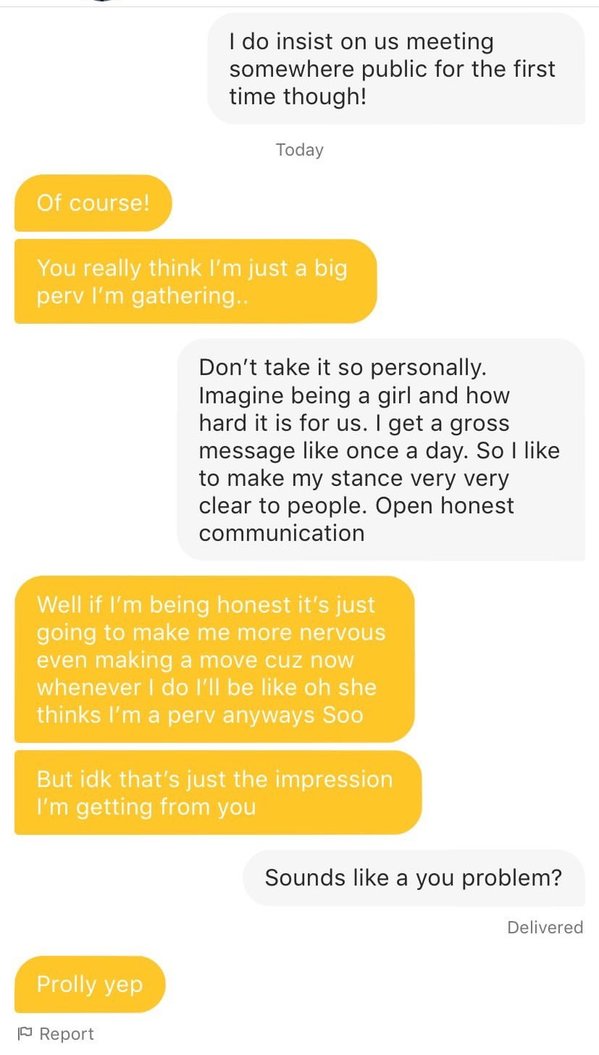 9. A healthy tip from a stranger.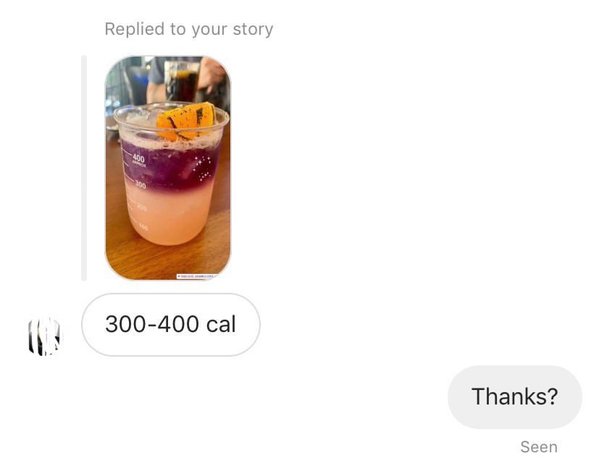 10. Hammering the point home.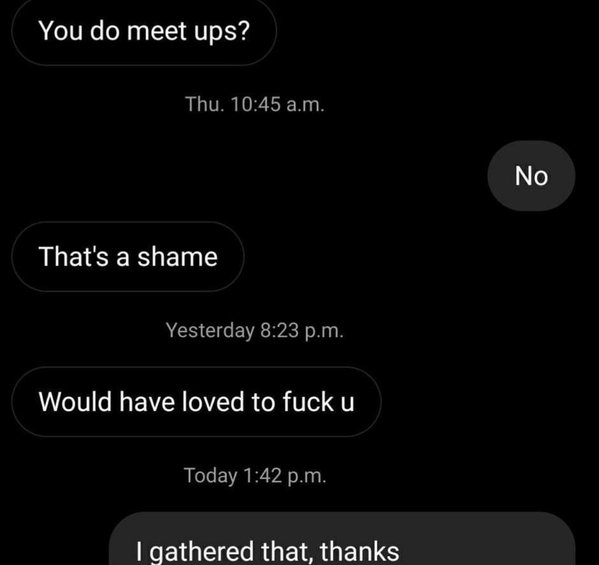 11. Sorry, just seeing this. Also, sorry… in general.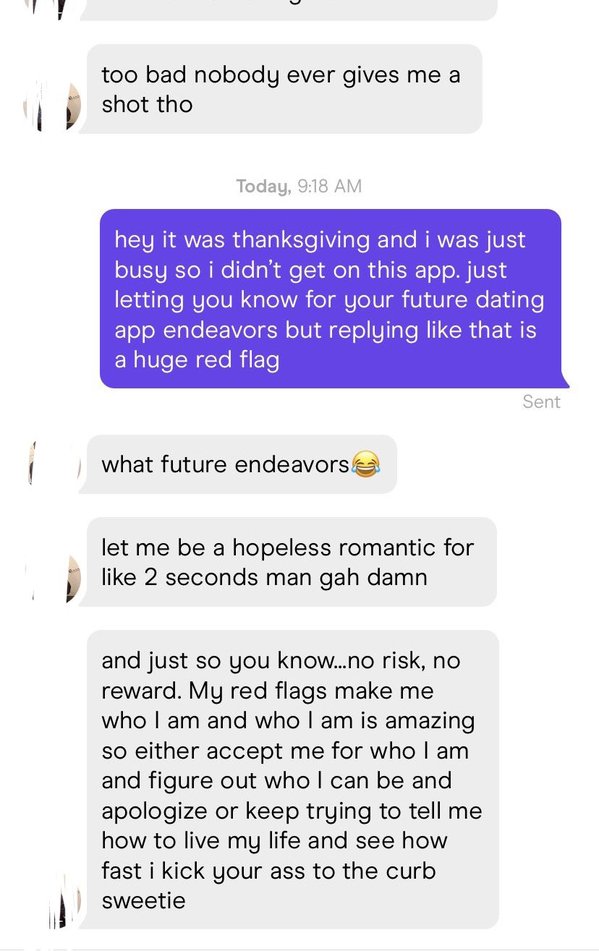 12. Just kidding, lady. Sup?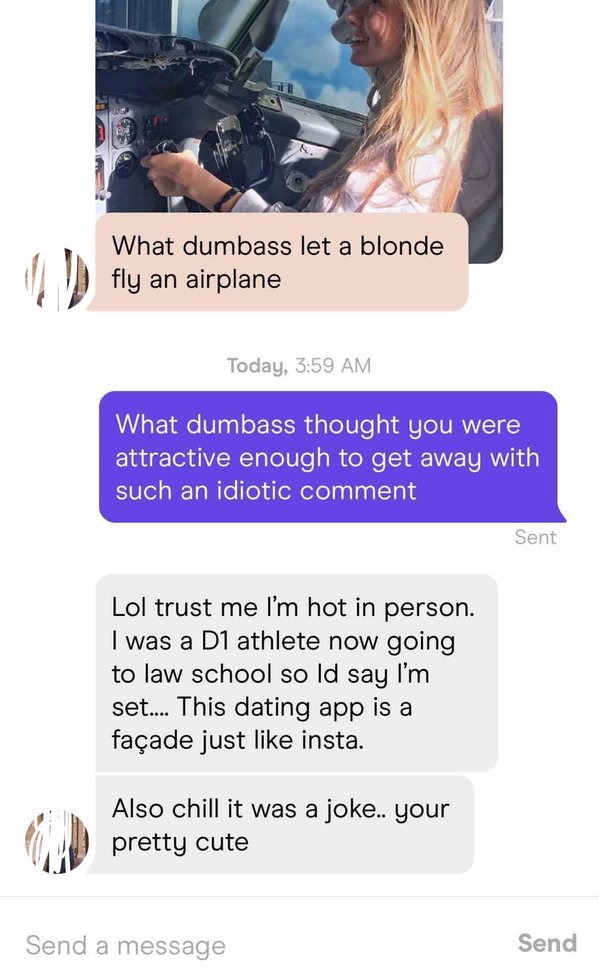 13. Wow, no thanks.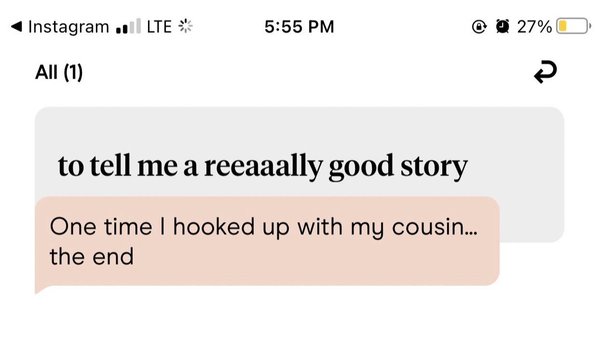 14. Too big to fail.