21. Japan, how big it is in reality?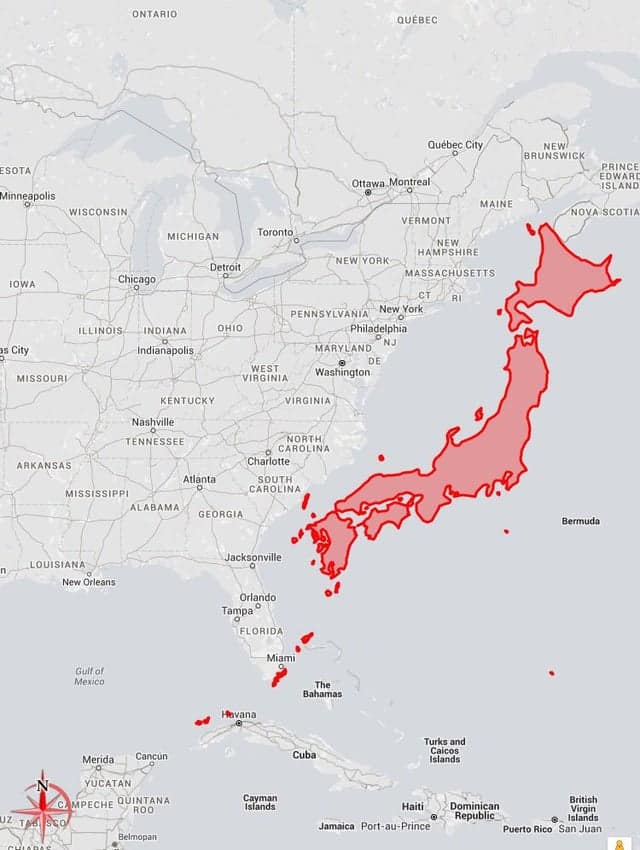 22. The real size of countries.
23. I made a retro pixel map of the USA! Tried to include some of the iconic monuments/locations that resonated with me.
24. Germany's Religious Divide
25. To combat the threat of desertification of the Sahel (the region immediately to the south of the Sahara), the African Union is leading an initiative to plant the Great Green Wall, a 7,775 km (4,830 mi) belt of trees crossing the entire breadth of North Africa
26. Where the United States is Uninhabited (the green)
27. The oldest universities in continuous operation.
28. All roads lead to Rome. This map visualizes the famous roads built by the Roman empire. I have removed the land to highlight how far this empire spread its infrastructure.
29. This 1907 British travel advertisement compares Cornwall to Italy.
30. The Swedish Empire at its height.