"Food porn" on the internet is abundant. But what about food that looks like naked people? Jolita Vaitkute is a brilliant visual artist who turns everyday objects into masterpieces. She's worked with books, furniture, trash, and now… fruits and vegetables.
Every piece she's made is aesthetically pleasing and alluring. I asked her a few questions about how her latest work "foodporn" started and how she likes to work.
"I love to try different materials and challenge myself." she told me, "I used vegetables mostly for a #foodporn series, and I guess it's my favorite material. On the shelf of vegetables, I found various textures and colors to choose from. I am enjoying cutting beetroots and carrots, and the most important thing I can train myself while cooking.
You can find Jolita's work here: Website | Instagram
Here are a few of the best pieces from Jolita's latest collection in which she transforms food into art:
---
1. Beetroot, Carrot, White Radish, Butter Pumpkin, Fenell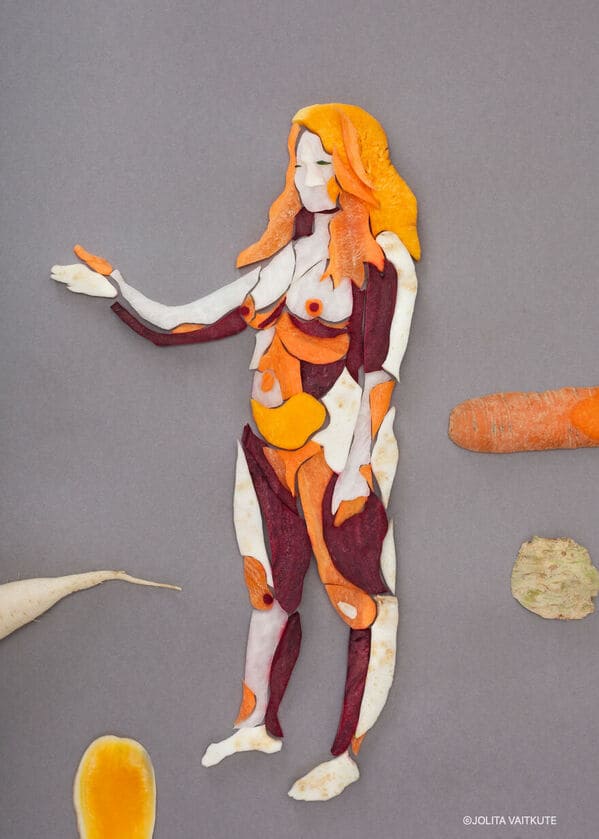 2. Carrots on white bread but make it fashion.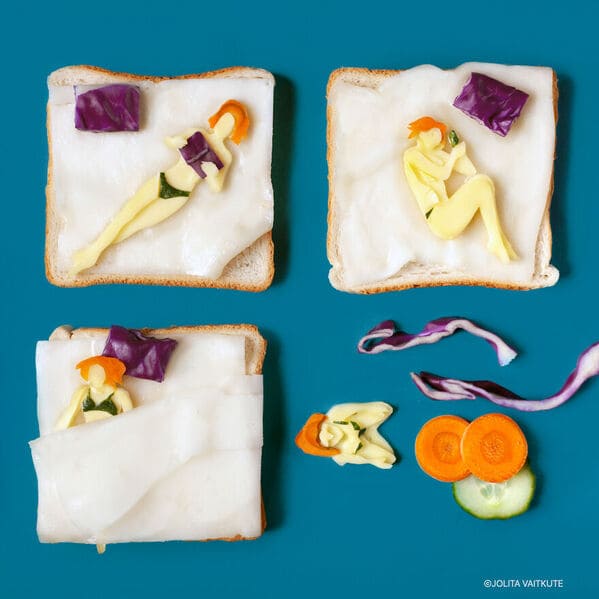 3. A couple made mostly of butter pumpkin.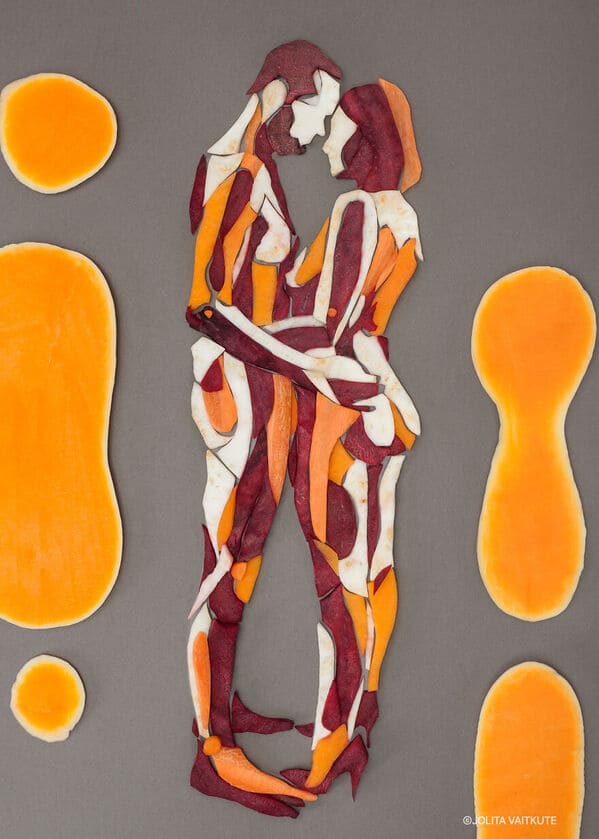 4. A carrot and zucchini man celebrates his body.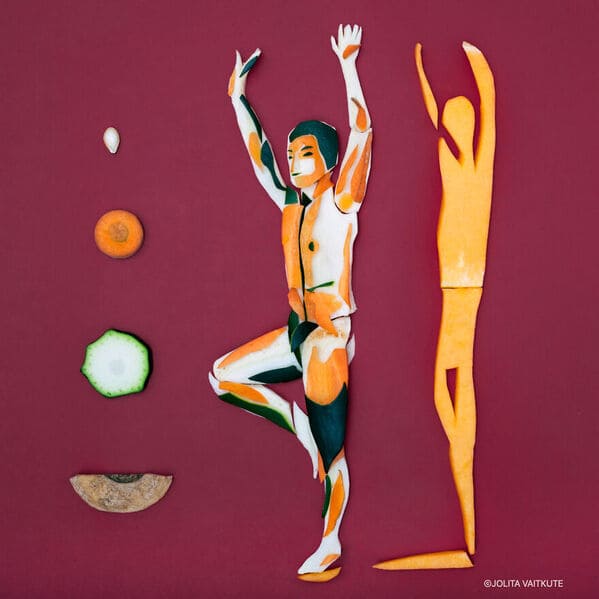 I asked Jolita if she always used household objects in her work. Food is where she began.
"The first thing out of the pencil and paper comfort zone was chocolate painting. I was a schoolgirl at the time, and hanging out in my room, I noticed that the sun melted my chocolate on the windowsill. I tapped my finger in, and it was the moment, just like this. I made many food art paintings after, and my images became giant object installations. All I do now is creating from everyday objects for advertising, interiors, events (before the pandemic, of course)."
5. A man made of cabbage and cucumber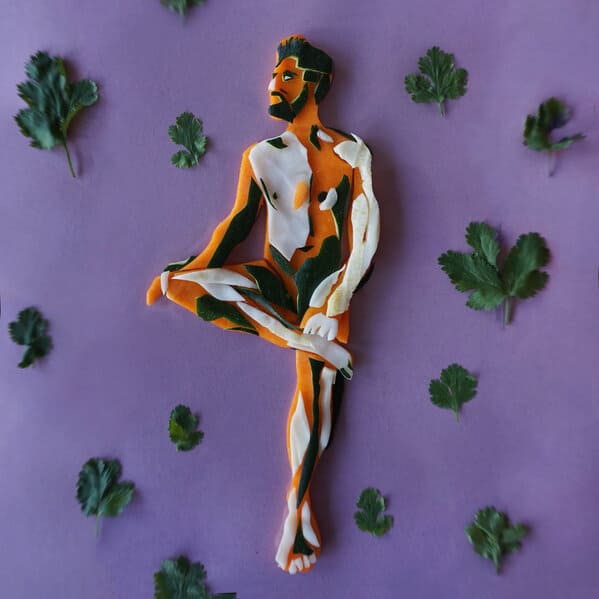 6. A cucumber and zucchini selfie.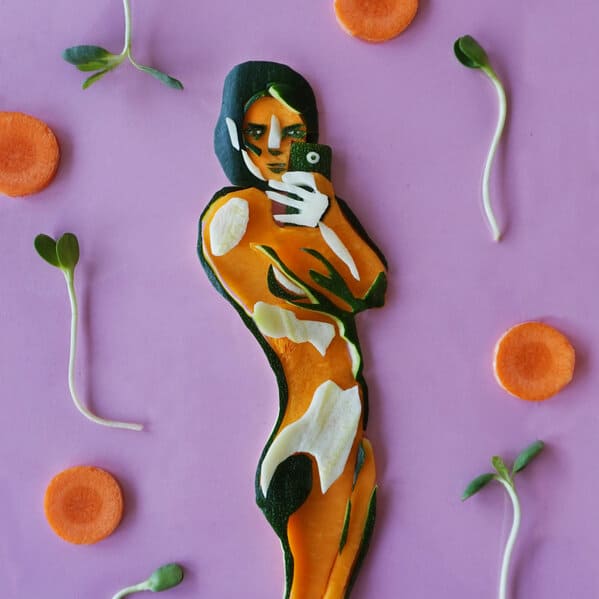 7. Carrot, red cabbage, zucchini.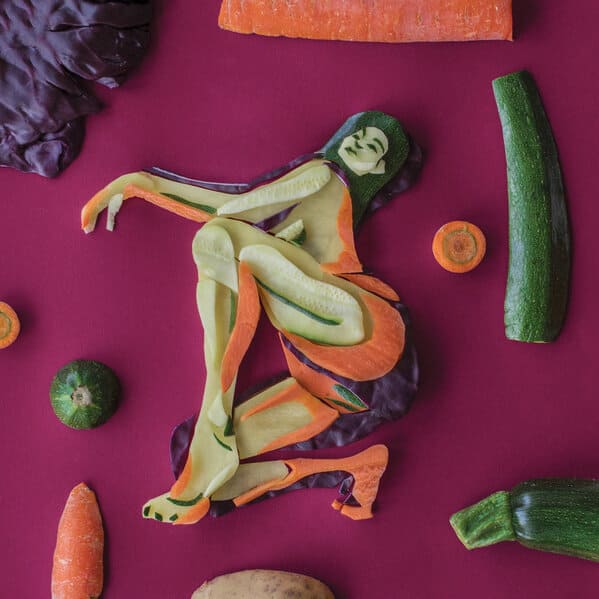 8. The phones make it into the selfies ocassionally.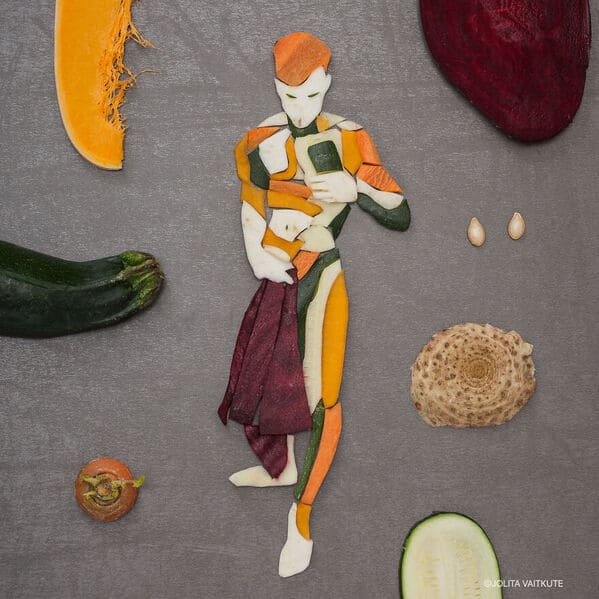 9. Jolita's first-ever post from the project.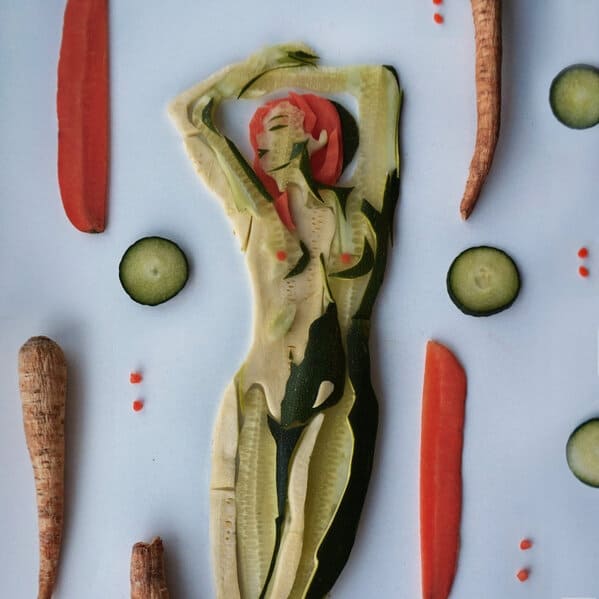 10. Another guy celebrating his body.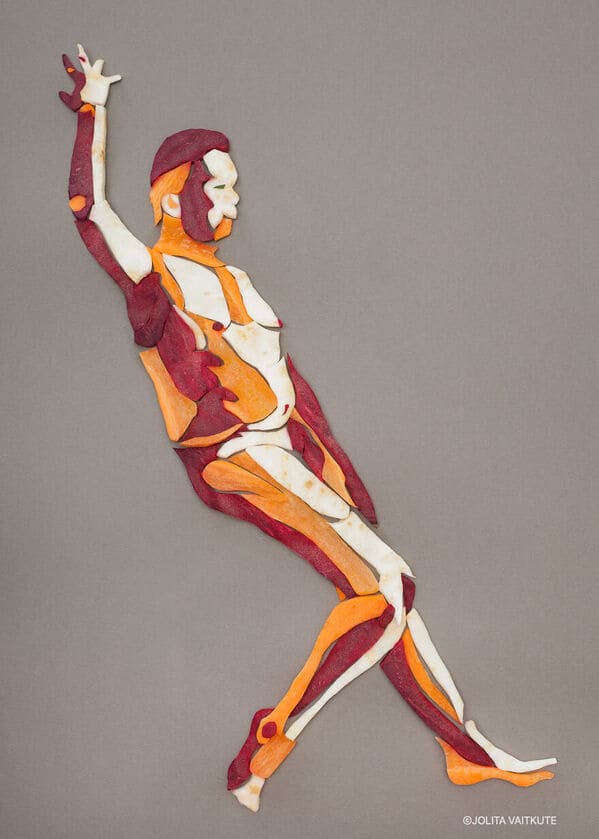 "I am a person who likes changes internally and externally. A few years ago, I gained some weight and lost 22kg in one year. It was a genuine journey because I got many comments from many people on the internet. Some people speculated that I am pregnant and confronted me with these questions. After I lost weight, it continued in the other direction – people were curious if I am healthy or sick. I understood that my comfort zone is about my mindset, and I need to love myself either way. Everybody is different, and acceptance starts internally, not vice versa."
11. Peach, Black Tea, Hibiscus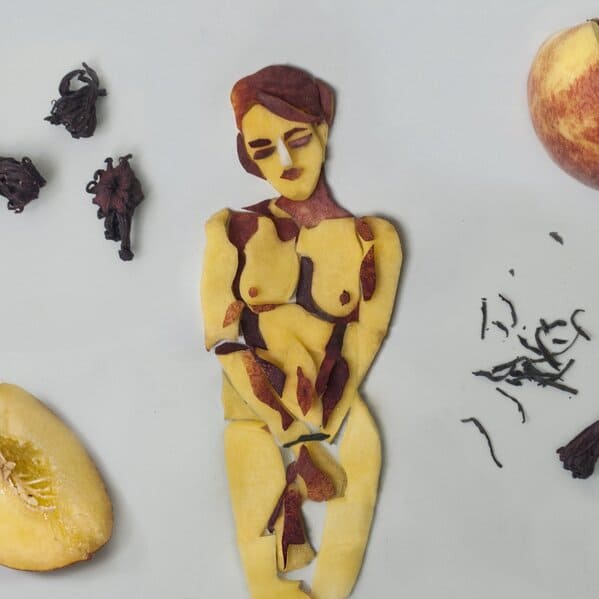 12. Using tea can make food look like a sketch.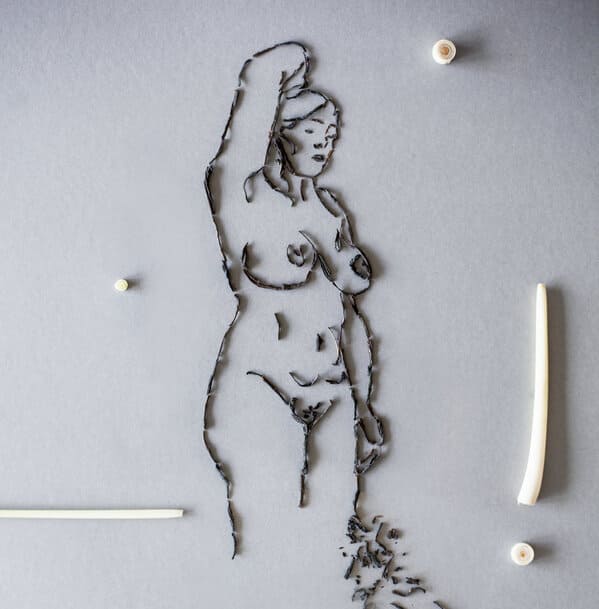 13. Same with fruit.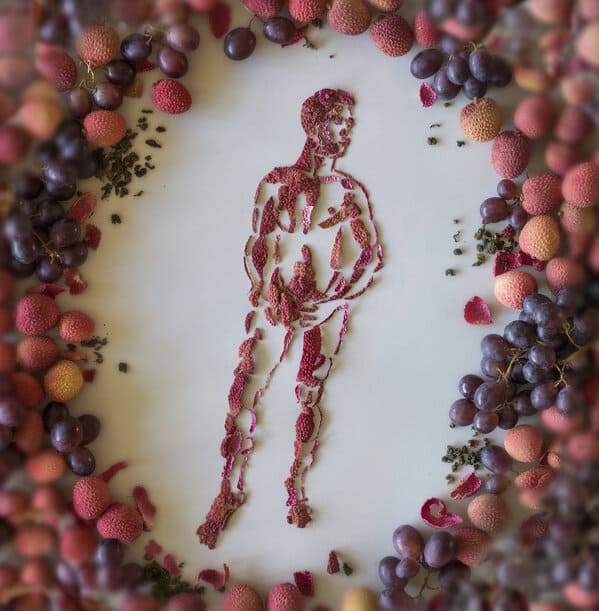 14. A single peach made this image.