15. Green tea and mango woman.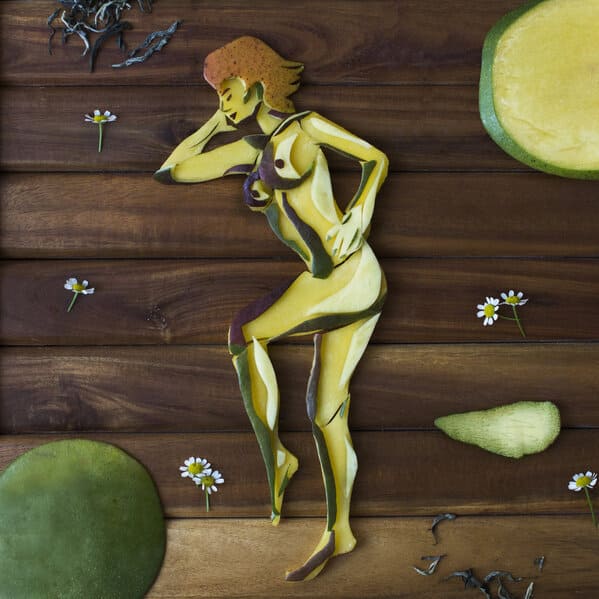 I asked Jolita if she was a big fan of "regular" food porn (food that looks really good), and she said it was an obvious inspiration for the piece.
"My series started because of this. I am immensely grateful. Usually, foodporn is very unhealthy. It's a sin to eat that. Maybe I was a little bit jealous and wanted to create something healthy and good-looking for myself because my gluten-free, dairy-free diet tortures me a lot."
16. Tea and citrus couple.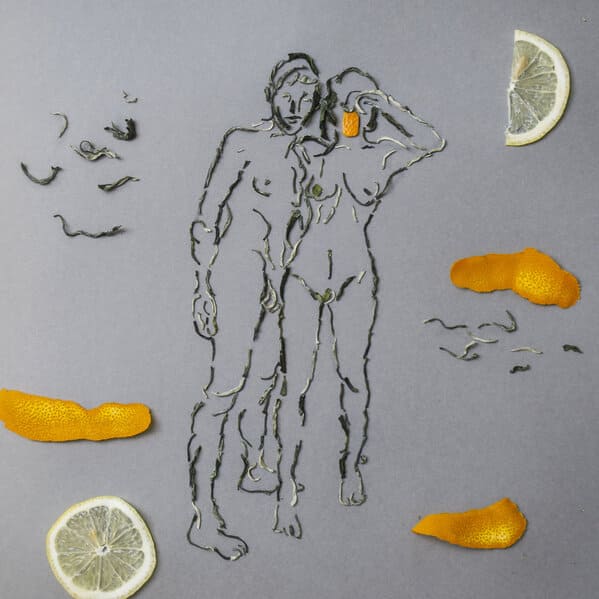 17. Honey and Rooibos.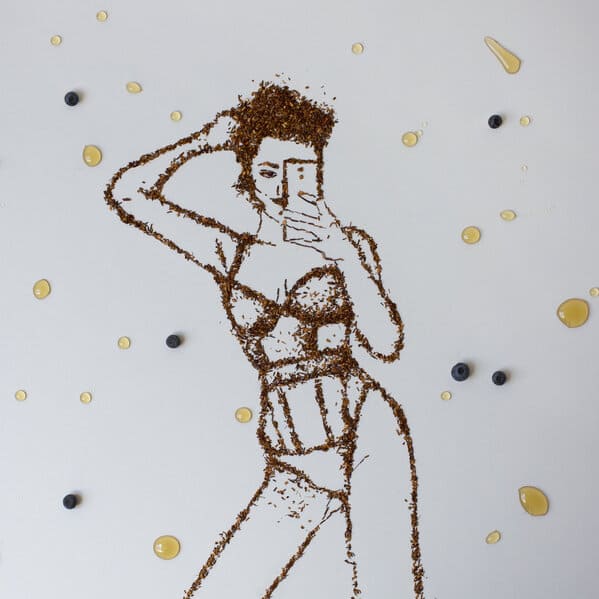 18. (Hot) chili couple.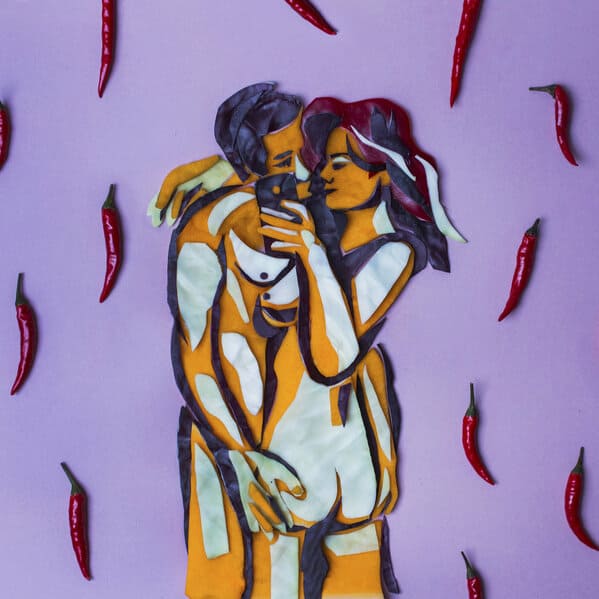 19. Strawberries and blueberries.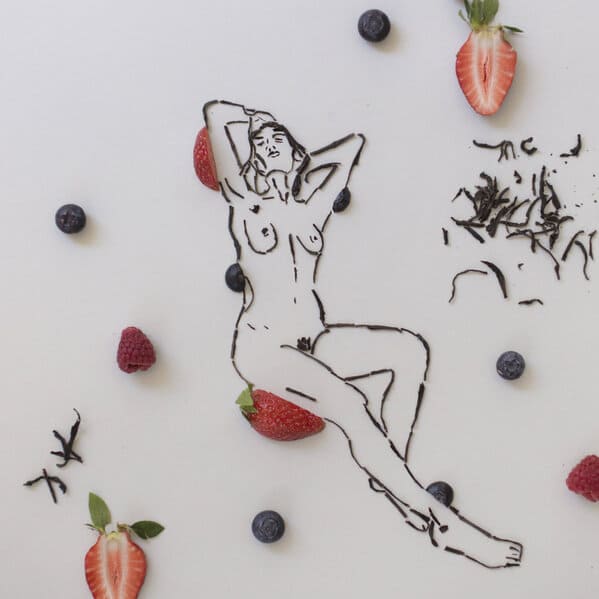 20. Beetroot, Carrot, White Radish, Butter Pumpkin
21. Zucchini, White Raddish, Pumpkin, Red Cabbage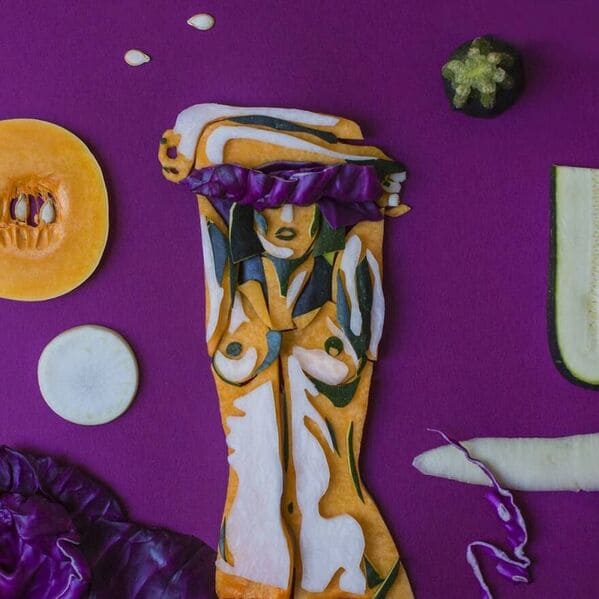 You can see more of Jolita's work here. Follow her on Instagram.