Husbands of the world, unite! With your wives. Not each other. Nothing good will ever come of getting together with your male friends who are also married. Unless, of course, you're getting together to complain about married life. In that case, it's funny.
Married men on Twitter are, thankfully, not spending their entire days liking posts by models. That's what Instagram is for! No, the husbands of Twitter are there to post their petty but funny gripes. Whether they have kids or not, they're acting like real dads out there.
As a man who's mere months away from saying "I do," I don't want to turn into these men. But, alas, I will.
Enjoy the funniest tweets by husbands on Twitter instead of complaining to your significant other:
---
1.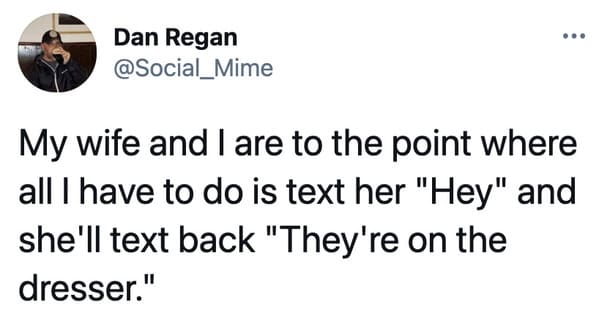 2.
3.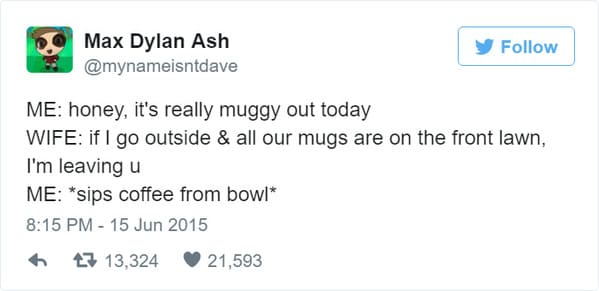 4.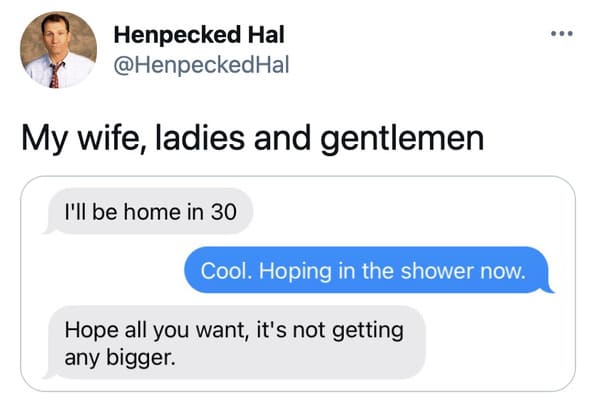 5.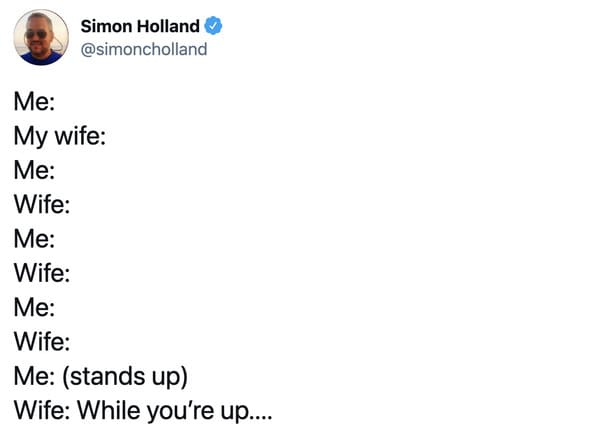 6.
7.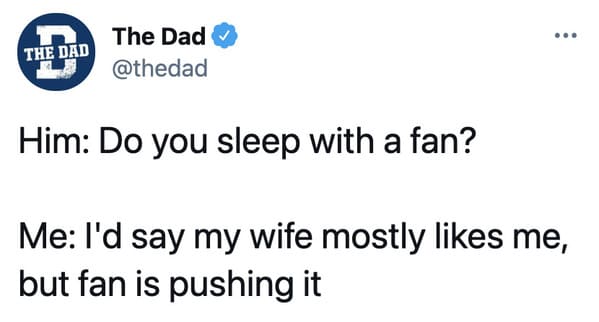 8.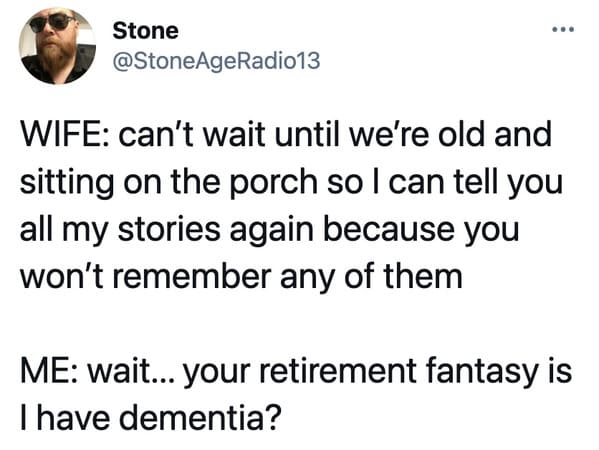 9.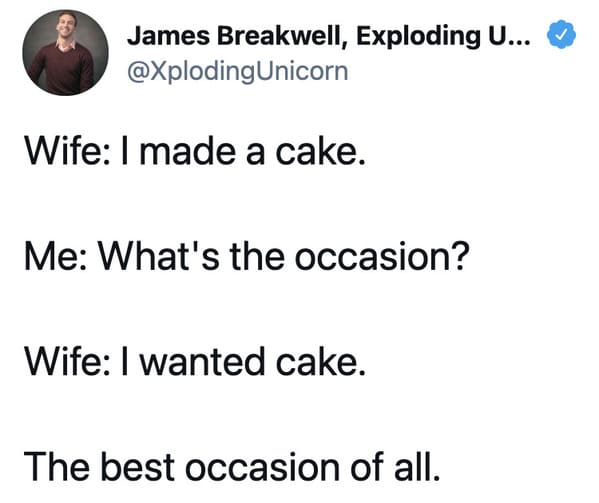 10.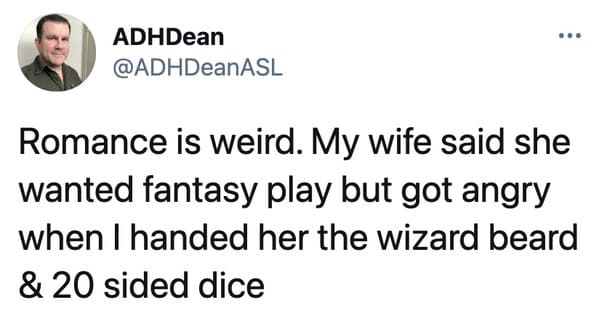 11.
Before I got married I didn't even know there was a wrong way to put the milk back in the fridge

— Josh (@iwearaonesie) June 10, 2015
12.
accountant: "youre basically broke"
wife: "he keeps spending money on stupid stuff"
me: "lets ask the dog if he thinks his jeans are stupid"

— k e i t h 🐤🥔 (@KeetPotato) October 27, 2015
13.
I love when I leave work early to surprise my wife at home and she greets me with those three very special words… Were you fired??

— Boyd's Backyard™ (@TheBoydP) March 26, 2015
14.
When I awoke from the car accident in a full bodycast, my wife was right at my bedside to let me know that childbirth is still more painful.

— Kent Graham (@KentWGraham) May 24, 2015
15.
My son has a Star Wars crib sheet and my wife asked him "where is the frog" while pointing at Yoda and now we're divorced

— Nikola Vucevic (@NikolaVucevic) December 22, 2020