Photography is a tricky business. Angles matter. Lighting matters. Who is in the photo… matters sometimes. People have photobombed others intentionally for years. It's a nice way to ruin a genuine moment. But what if your appearance in someone's picture is organic and unintentional.
The results, usually, are hilarious.
Sports Marketer and viral Twitter thread writer Chris Grosse asked this question about unintentionally appearing in other people's photos: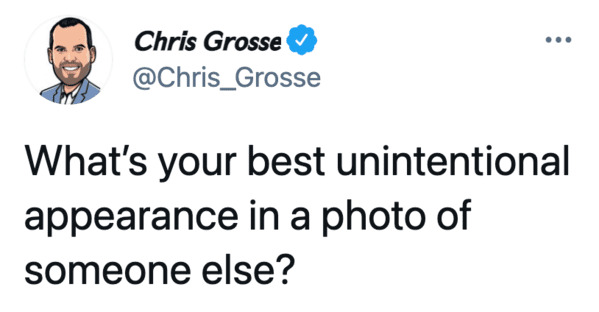 The people of Twitter responded with everything from famous moments in history, to simply ruining what would have been a nice wedding photo.
Here are the funniest and most awkward times people unintentionally photobombed someone:
---
1.
2.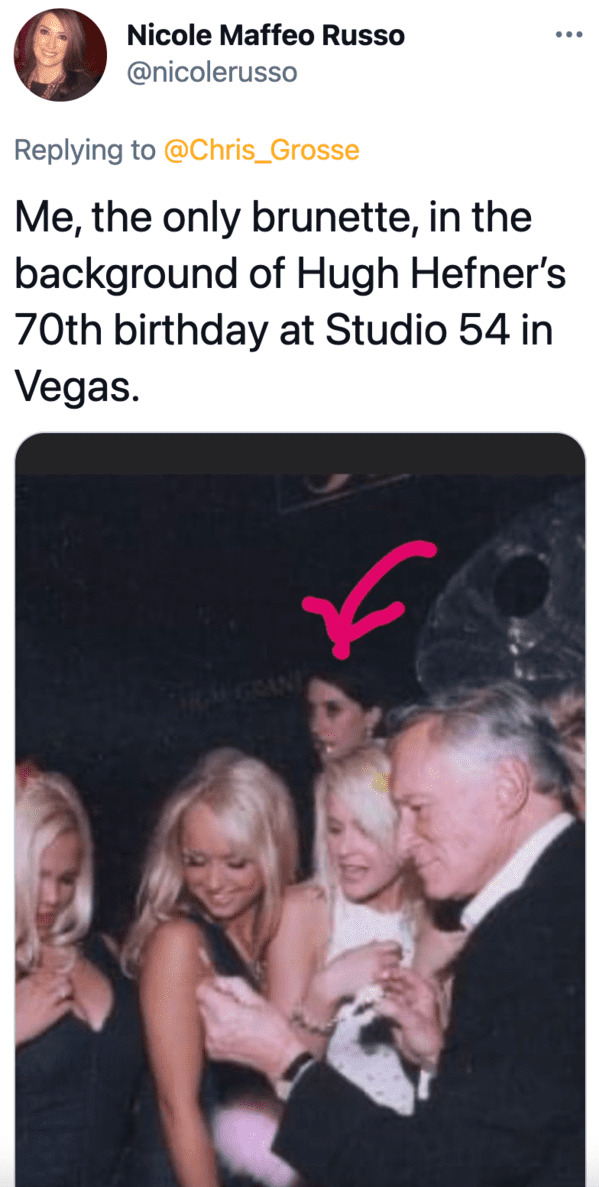 3.
4.
5.
— HappyEnchilada (@happyenchilada2) February 1, 2021
6.
One of my favorite pictures of my dad pic.twitter.com/9fbVHfajRe

— Andrew Lurie (@AndrewJLurie) February 1, 2021
7.
Here I am in 1979, as an extra in the movie "Breaking Away." pic.twitter.com/m4t06gdVWU

— Robert Moffitt (@justplainbob) February 1, 2021
8.
My dad and me at the 07′ World Series, Game 4. I'm sitting in the stroller getting ready to leave since it was the bottom of the 9th. pic.twitter.com/9PY6wQblWH

— Emily Sauvageau (@RockiesJunky) February 1, 2021
9.
Oscars 2013 pic.twitter.com/bLeBhVKkOj

— Brian A. Hernandez (@BAHjournalist) February 3, 2021
10.
My dad wins. pic.twitter.com/rpR7hqpIWI

— Chief of Staff to the Sr VP of Staying Home (@stevenclough) February 1, 2021
11.
I found this picture in a box of my husband's old photos when I moved from NYC to San Diego to marry him. I'm the one in the red…this was 5 years before we met. pic.twitter.com/YfmnK5wj9r

— The Mommy-o-cracy (@IwasTanyaElders) February 2, 2021
12.
I appeared in the background of a guys Tinder profile!!! 😂😂 a friend of mine alerted me to it when she was scrolling through 📸😐 pic.twitter.com/5pYpALoMxR

— Garry Elliott (@garrylarge) February 2, 2021
13.
https://t.co/vM6B4MqFs3 pic.twitter.com/Yu6nQtWPCL

— Lis Smith (@Lis_Smith) February 3, 2021
14.
https://t.co/y3oAdk3Py6 pic.twitter.com/fGQCMY35Aq

— graham techler (@gr8h8m_t3chl3r) February 3, 2021
15.
https://t.co/ye6k3SVZg9 pic.twitter.com/CBoRii0R3C

— Nate Igor Smith (@drivenbyboredom) February 3, 2021