It only takes a slight change to ruin a fine piece of art forever. For instance, using a sharpie to black out a tooth on a smiling model on a poster. I mean, that's a classic. But what if I told you there was more to life? Much more. This viral thread of movie lovers changing exactly one letter of famous films proves that humor still exists in some corners of the internet.
It all started on Imgur when Kraken003 posted this image: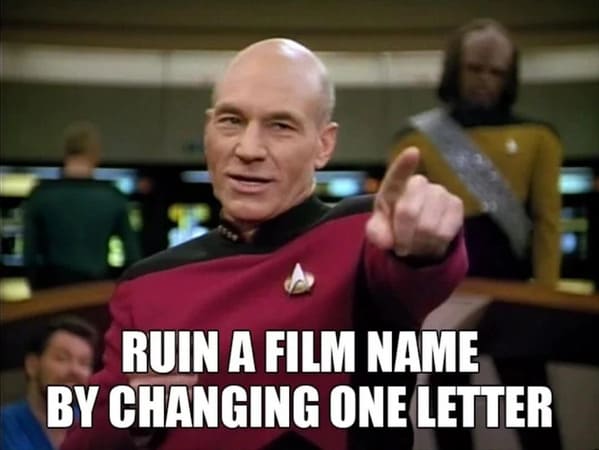 There was only one thing to do. Honestly, you can never turn down a challenge like this. The entire website dove in and came up with some hilarious answers.
Here are the funniest "One Letter Off" movie titles:
---
1.

2.

3.

4.

5.

6.

7.

8.

9.

10.

11.

12.

13.

14.

15.