Artist Peter Csakvari makes interesting images out of boring objects. For better or worse, his mind can make any uninteresting household item into a dystopian diorama. Whether it's a hazmat team cleaning up a nuclear meltdown or a murder scene somehow involving an egg slicer, nothing in Peter's house is safe. The results are funny, weird, and scary. He calls it "Tiny Wasteland."
I had the pleasure of asking the artist a few questions about his work. "I started the project in the summer of 2016." Peter said, "Originally I wanted just 5-10 photos but the project has outgrown itself." Personally, I'd be happy if he makes one a day for the next decade. I'm sure I'll need to escape reality by looking at miniature horror stories to remind me that "it could always get worse."
Here are the weirdest and most beautiful creations from the @TinyWasteland Instagram account:
---
1. "They are getting stronger day by day."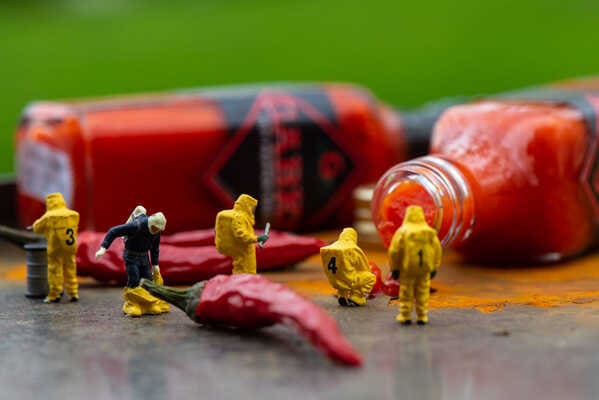 2. "Pest Control."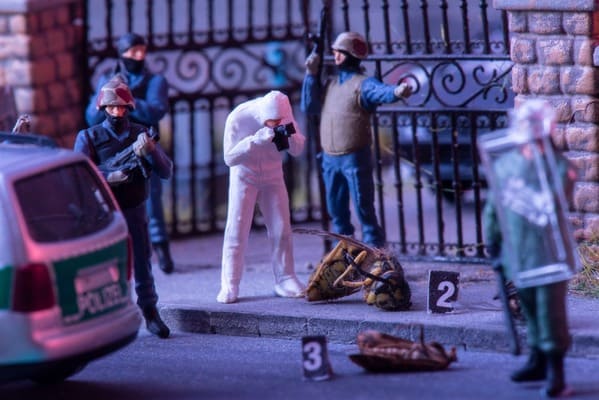 3. "Hide & Seek" In The Kitchen.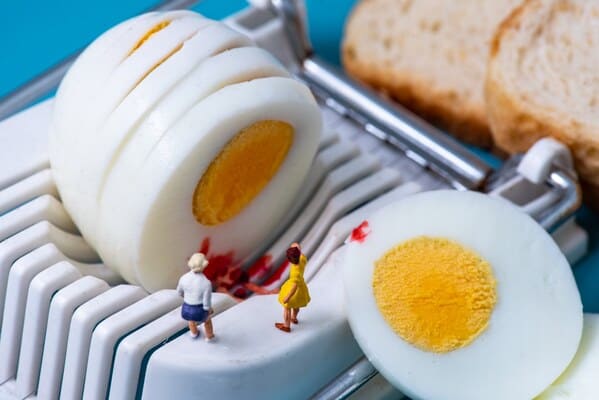 4. Unsatisfied Customers.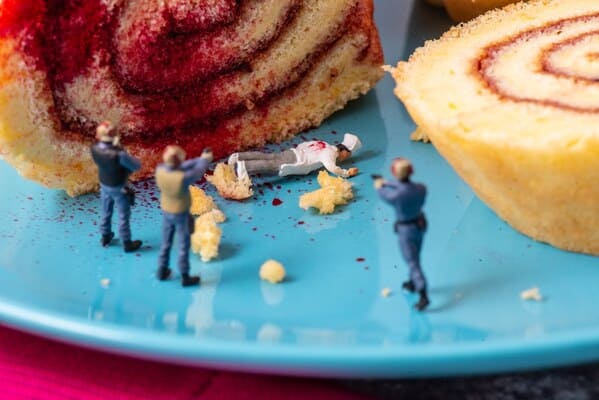 5. Poppy Mine.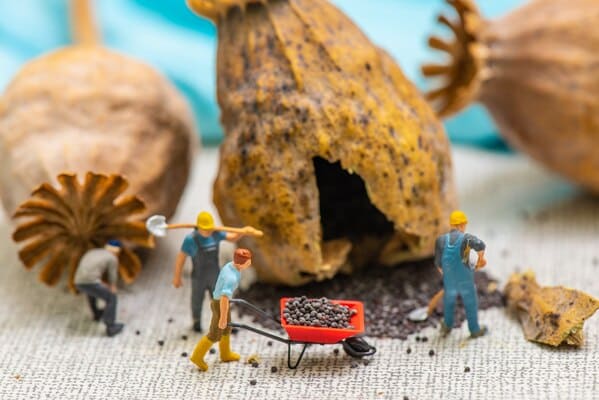 I wanted to know how this year has changed Peter's relationship with the project. I asked: "When COVID hit did it change how you saw making mini dystopias while the world was in a regular old dystopia?"
Peter replied: "I got more time and also I missed traveling, so I started to build up miniature sceneries in tins and cans. These will be perfect for future exhibitions too. So I can say my miniature dystopias are not really dystopias compared to the real world now."
6. King Size Noodles: Simply add 1000 buckets of hot water.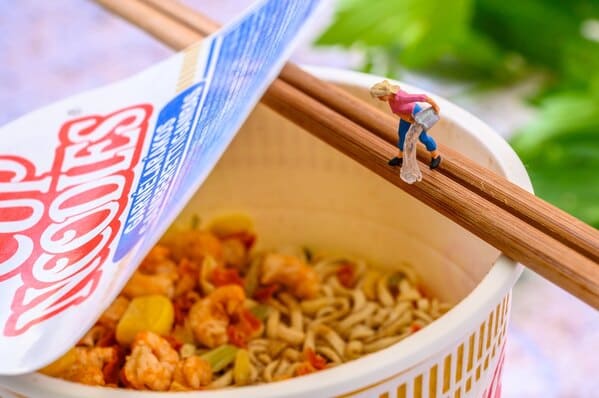 7. Cleaning Up.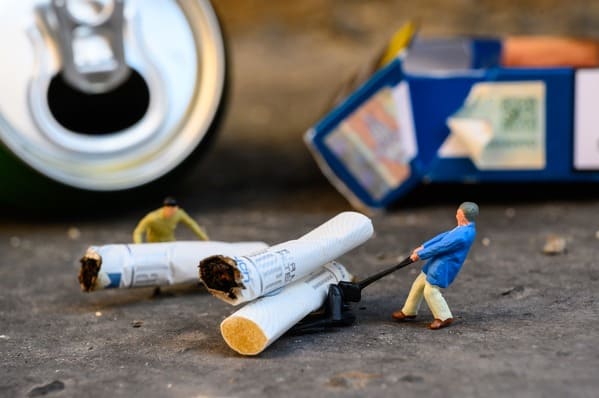 8. Corners.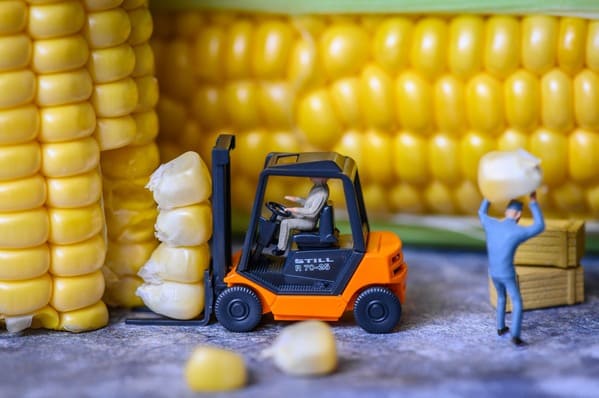 9. "Go back to the house Lily!"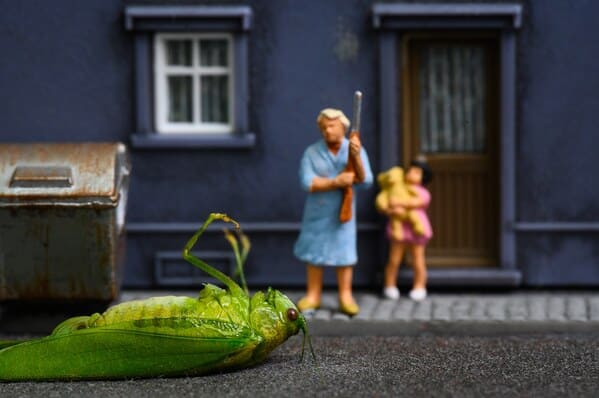 10. Dirty Money.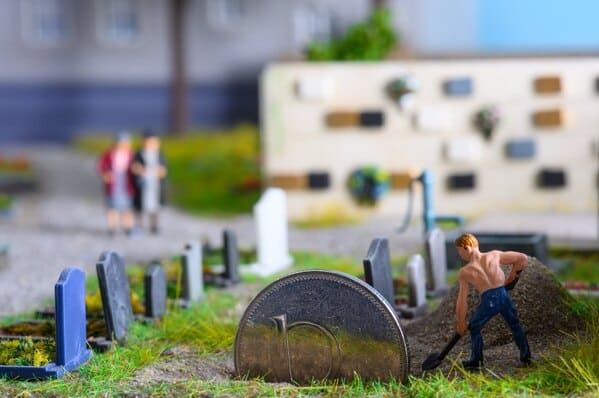 11. Drying Prosciutto.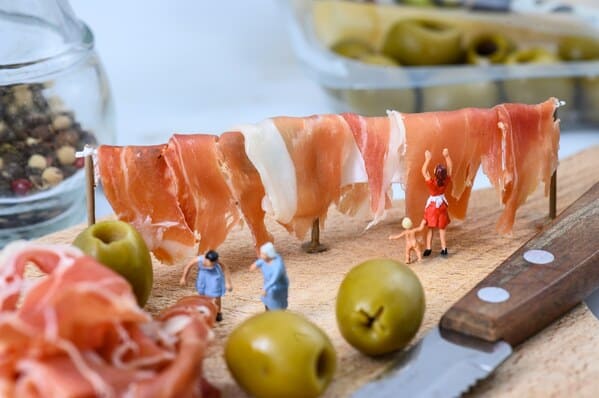 12. The Pepper Portal.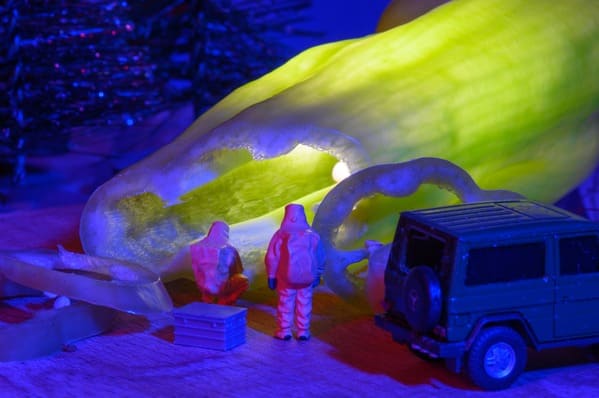 Peter is a bit preoccupied with this current project: "I lost all of my jobs… so all my attention is in the Tiny Wasteland. I preparing my own cookbook with TW-style food photos and also planning some future exhibitions." Personally, I would love to make a Tiny Wasteland recipe! A can of beans cooked over a fire while you wait for a UFO to land. Sounds fun.
13. The Intolerant.
14. GraffiTIN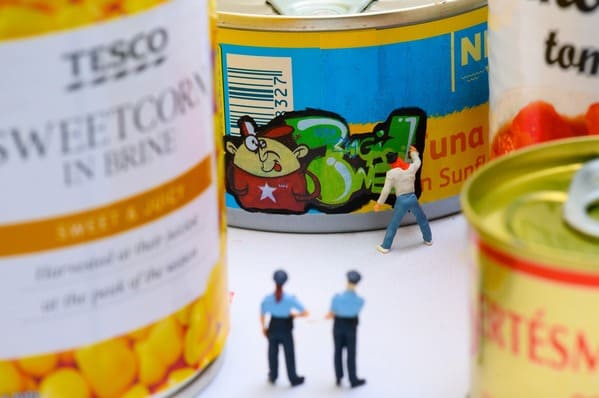 15. The Chips Desert