Characters on TV are often supposed to be relatable and "average." Sadly, the poor writers who write the scripts and live off the scraps they find left behind at craft services aren't in charge of set design. They write "real" characters with jobs and worries, then by the time the show airs, a "freelance writer" is living in a mansion.
TV is designed to sell you on what "normal" is. It's also eye-candy. That goes for the actors and the sets. In fact, this article isn't even going to touch the fact that most of the actors are sitting in their own homes in professional hair and makeup, wearing clothes given to them by a personal tailor. We're here to focus strictly on what they do and where they live. For instance, if you go out with the girls every night in NYC, guess what. You better sell three or four books a year to afford to live alone.
I understand these are fictional characters, but watching TV, especially when the way people live is portrayed as "normal," makes you the viewer miserable. Until, of course, you finally own a Viking refrigerator and a bunch of floor lamps from IKEA. Yes. That will make it all better. It's important not to judge your own life against these fantasy people.
Here are famous TV characters who live high on the hog for how poor they're supposed to be:
---
1. Carrie Bradshaw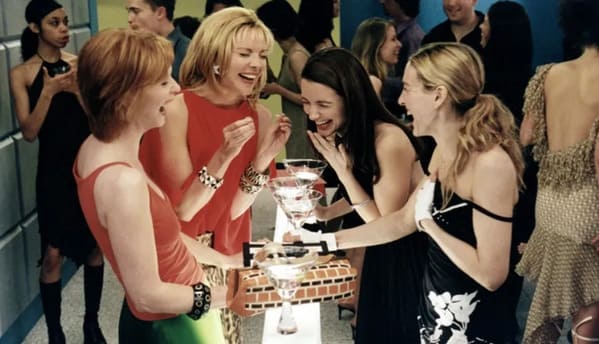 As a writer who lives in NYC, I must say: this is a terrible depiction of how much expendable income you'll have at your disposal. Even if I sold another 10 books, and continued to work or teach, I'd be able to afford to live alone only if I commuted 1.5 hours a day to the places Carrie frequents. It's impossible.
I know this show was set in a different New York. One where you could supposedly get mugged on Prince St during broad daylight (LOL. If you're from NYC you know this is nuts), but come on. Carrie can't afford to live in the West Village. The actress playing her might be able to, but not Carrie herself. Don't get me started on the shoes.
2. Hannah Horvath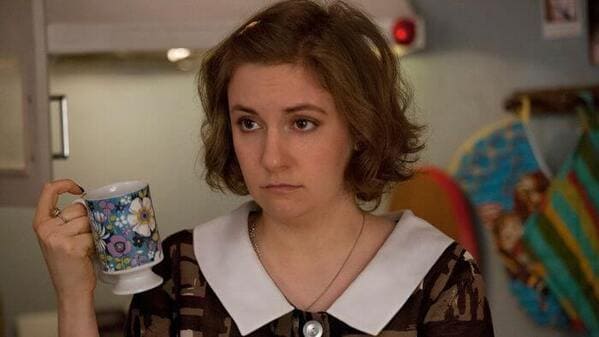 Another writer in the city, Hannah from Girls was supposed to be the antidote to how life in the big city was portrayed by Sex and the City. And yet, where we started with a conversation with her parents about them no longer helping their daughter out, the rest of the series outlandishly portrays broke women in the city living…very well.
Yes, they struggle. But $24,000/year (her supposed salary) is destitution in Brooklyn in the 2010s. Rent alone is a million dollars a day. Just kidding, but it might as well be. They'd all have to be freegans to survive. By the end of the series, however, Hannah becomes a professor at a school. But without tenure, that job would not necessarily offer benefits or a real salary. Rather, she'd be paid for the credit hours and after a year or two, they'd decide if they even want to keep her.
They got one thing right: Millennials who entered the workforce circa 2008 got screwed in myriad ways.
3. Rachel And Kurt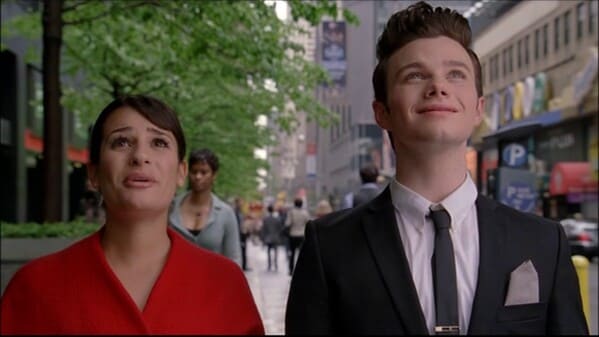 Imagine you just got out of high school, and the big life skill you learned there is… singing. Now you're moving to Bushwick after it turned cool and you have an unpaid internship. Well, you better be rich. You can't be a student and live in a cool Brooklyn neighborhood unless you're going to have multiple roommates, not just one who currently has an unpaid internship.
The median rent there is $2,204 and that's AFTER the coronavirus bumped the rents down. They don't live in a studio either. They live in some cool loft that's probably illegal to live in. That's the New York way. But it would still cost $4,500/month.
4. Penny from Big Bang Theory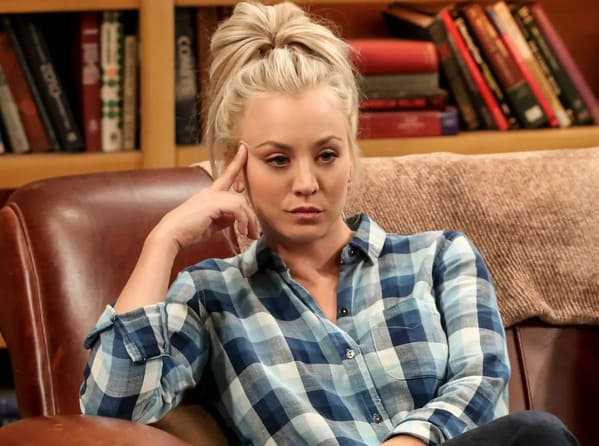 Pasadena, California is best known for hosting the Rose Bowl every year and charging people $2,500 a month to live in an average apartment. Penny, who supposedly lives off her salary as a waitress at the Cheesecake Factory, somehow lives alone. The dorks across the hall all live together, but somehow, she figured it all out.
Perhaps people in California tip 120%? Not the ones who eat at the Cheesecake Factory, no. But the famous people? Maybe.
5. Max And Caroline of Two Broke Girls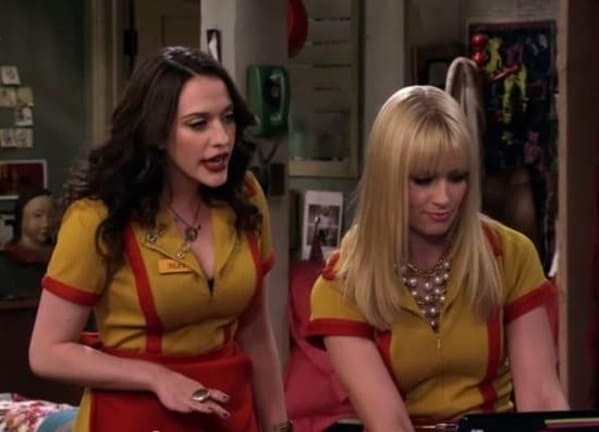 The show is literally about how these two girls are broke and they live in an apartment that's nicer than anywhere I've ever lived. And I got in on Bitcoin early. JKJK. I live in squalor. These two live in Williamsburg, which is known for being cooler and more expensive than Bushwick (mentioned above).
I once read an article in the NY Times about 2017 being "the year of the renter" and they profiled a couple living in Williamsburg who "only" paid $4,326 a month for a place that usually would cost $4,720. Oh, wow. Guess how many walls had exposed brick in that real-life apartment.
6. Dev Shah from Master of None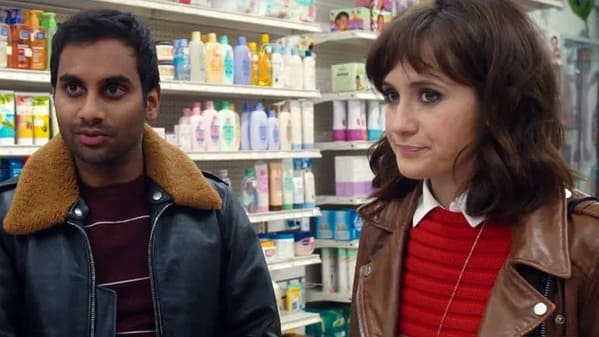 Fun fact: Aziz Ansari is doing way better than the character he wrote for himself for his Netflix show. The actor and comedian had already been on TV for a decade when he wrote the show about an underemployed commercial actor.
I'm in SAG. If you're not making $16,000/year, you don't even qualify for the health benefits. I pay union dues so I can get some screeners for movies every January. Unless you land a gig like Flo from Progressive, infrequent commercial acting isn't going to be your only gig if you want to pay rent in NYC.
7. Nick Miller from New Girl
Yes, you can make good money as a bartender in Los Angeles, but probably not enough to keep up with your part of the rent in a loft that size. The show also hammers home how bad he is with money. The roommates would have had a talk with him long ago.
8. Marshall Eriksen from How I Met Your Mother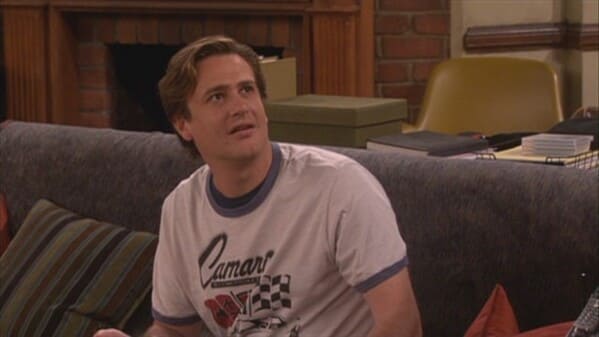 Marshall spends much of the series studying to become a lawyer, then, after accumulating a ton of student loan debt while also paying for an apartment in Manhattan, decides to quit his job at a big law firm to enter Environmental Law. Whew boy. Might want to wait until the loans are paid off.
9. Kara Zor-El from Supergirl.
Yes, she gets her power from the Sun, but the Sun doesn't generate income. She's an executive assistant. Is she also boosting cars? It'd be easy for her to do. The show creators tried to explain away the discrepancy by stating that she doesn't have to worry about living in a seedier neighborhood. She can beat up any mugger. Maybe it's a big place in a bad zip code.
Her home planet was destroyed. the decaying streets of urban America aren't going to scare her.
10. Rachel Green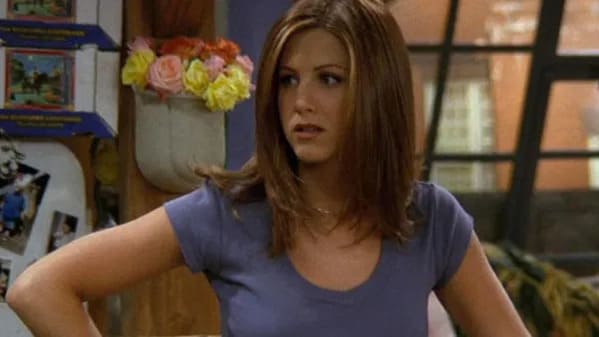 In the pilot episode of Friends, Rachel's friends convince her to cut up her rich father's credit cards and start living on her own with her own money. In New York City. These friends are toxic. They live in a rent-controlled apartment they inherited, and have the gall to tell another person how many works. I hate them, and Rachel deserves better. Let her shop!
11. Blake, Adam, And Anders from Workaholics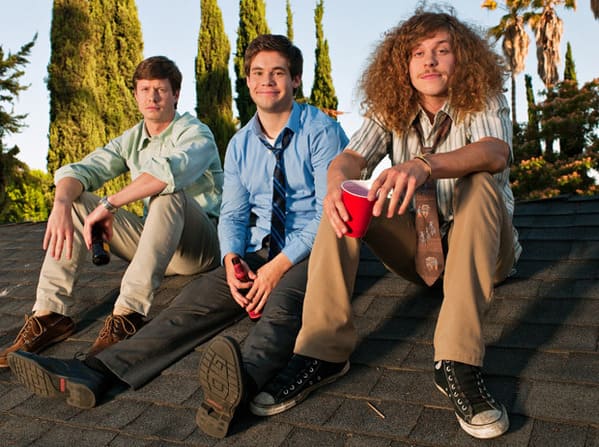 Three dudes, living in a house on ~$12.00 an hour. If that weren't unrealistic enough, they also do a bunch of drugs and drink all the time. I know it's a comedy, but is it also… a fantasy? Anyway, I gotta text my parents to help with "rent" again (drugs).
12. Tom Haverford from Parks and Rec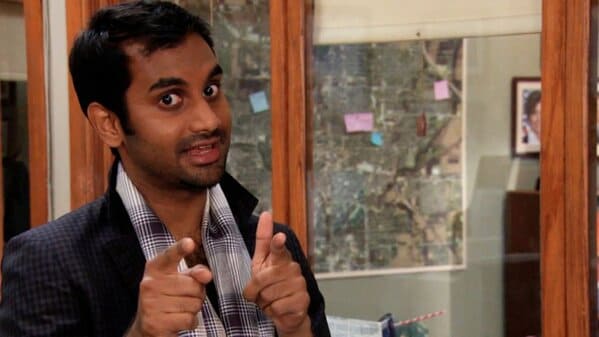 Once again, the real-life Aziz Ansari probably couldn't live the way his character does. This time, however, it's because the character is spending money he couldn't possible have. A government employee in a small town makes enough to live, but not enough to open a restaurant which (if Shark Tank is to be believed) requires $500,000 just to open the doors.
13. Matt Murdock from Daredevil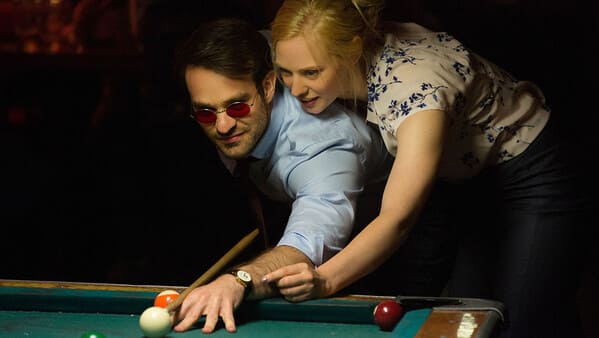 My man lives in an enormous apartment in Hell's Kitchen, Manhattan. Yes, it's ugly and dark except for the sign blaring light from across the street, but that's what curtains are for. No one sees in or out.
Sure, he's an attorney, but one who is paid in… food? Not sure crimefighting is going to pay for that place, buddy.
14. Chloe And June from Don't Trust The B…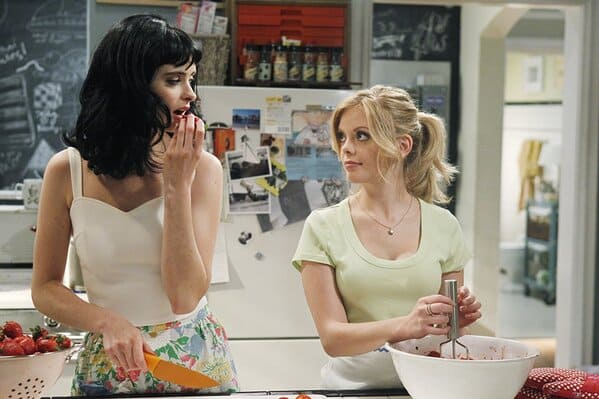 Once again, NYC is portrayed as a playground for people who make all their money on "schemes." Chloe entertains members of the UN once a year and June works in a coffee shop. I believe if they lived together, they could afford a studio, but there would not be a kitchen they could fit in at the same time.
15. Adam Braverman from Parenthood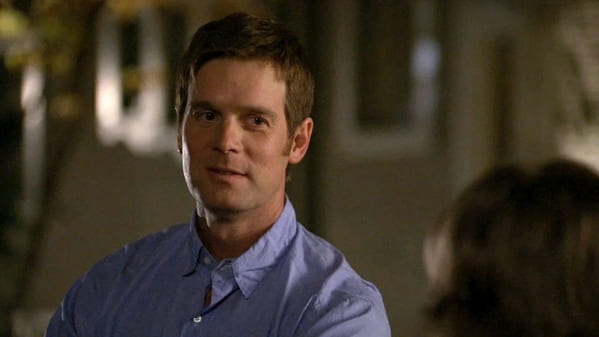 Parenthood tied up every single episode with a nice bow. How will that marriage survive with all the financial issues and the emotional strain of their adopted kids? Don't worry. How can they actually live in houses that are that clean? Shhhh. It's TV.
If you love This Is Us, trust me: this is not the show for you. It certainly has honest moments, especially when it comes to Adam raising a son with autism. The rest is like watching a sitcom where the end of each episode is like "Wow. Family." Anyway, this dad takes care of his wife with cancer, an infant, and puts another kid through college, all while splitting ownership of a recording studio after he quits his corporate job. Yikes.
16. Danny Tanner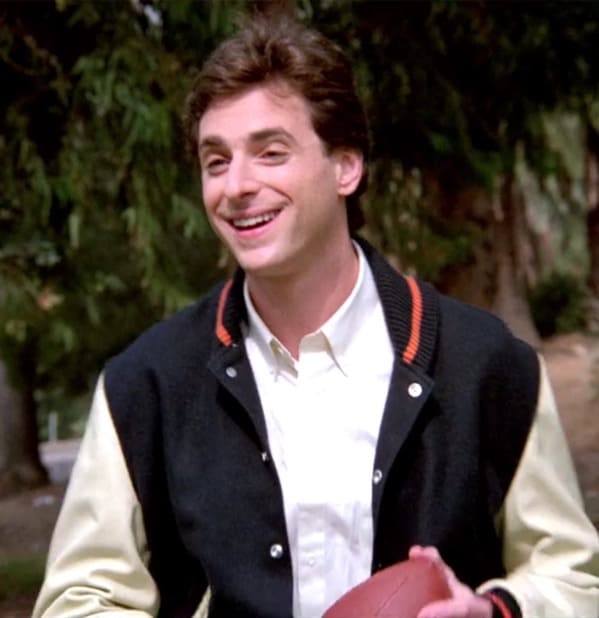 Even in the 90s, San Fransisco was not cheap. Unless the widower and father of 3 took out a huge life insurance policy on his wife, there's no way they could all afford to live in that house. Even if he were making six figures as a TV show host, he's paying at least $10,000 as a single parent.
17. Lorelai Gilmore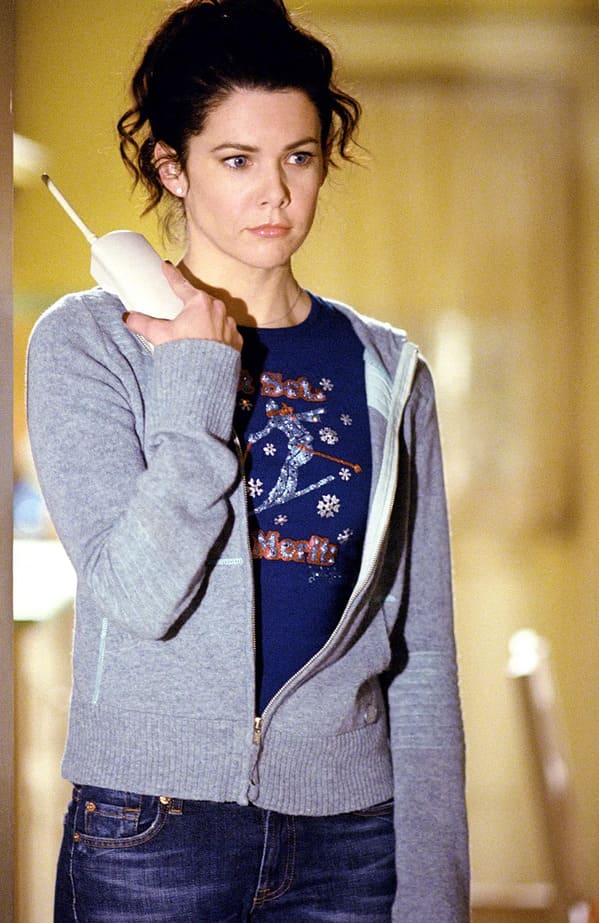 A single mom managing an inn pay for 16 cups of coffee a day and has to add a dollar to a jar every time she makes an obscure reference (in my head she does). Even in a small town where people look out for you, not everything is free. She'd have to be pulling down a lot of money to live the way she does.
18. Al Bundy from Married… With Children.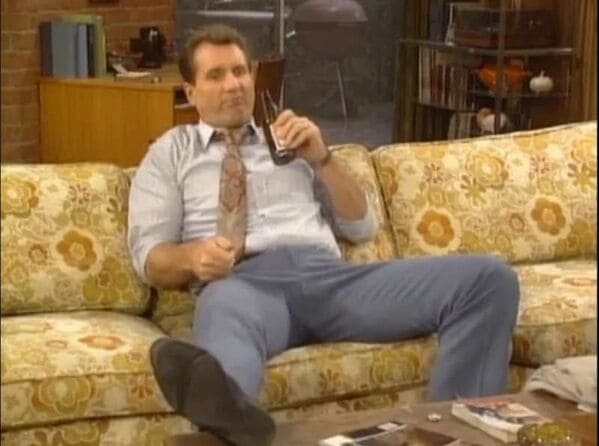 Sure, there's an episode of The Simpsons where they acknowledge that Homer lives in a mansion by the standards of most people. But Homer had a lot of responsibilities at a nuclear power plant. Al Bundy lives a similar existence with a wife and kids and beer to drink and bowling nights to attend and a two-story house in the suburbs. And he's a shoe salesman. And he's bad at the job. Not sure you can afford to live like that, even in the 90s.
19. The Dunphys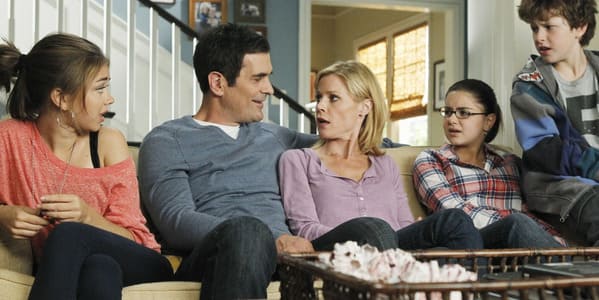 The fanciest house on TV was supposedly purchased by a single-income household. The real house sold for $2.15 million. You're raising three kids on one salary, and your mortgage is… $10,000 a month? I'm sorry. What? Good luck to your family.