Funny doormats are for people who don't know what to do with their money. As a Millennial, I'm not sure I'll ever own a home, but when I do, I likely won't have extra money to throw at clever signage for my guests. Honestly, I'll probably go into debt buying inflatable Christmas decorations, but a doormat? Doesn't seem worth it, no matter how clever it is. These hilarious photos, however, may have changed my mind.
If you or someone you love wants to put a clever doormat on the stoop outside your front door, please make sure it's as funny as the following photos.
Here are the funniest doormats that houseguests had to get a photo of:
---
1. You could change this one every day, though why mess with perfection?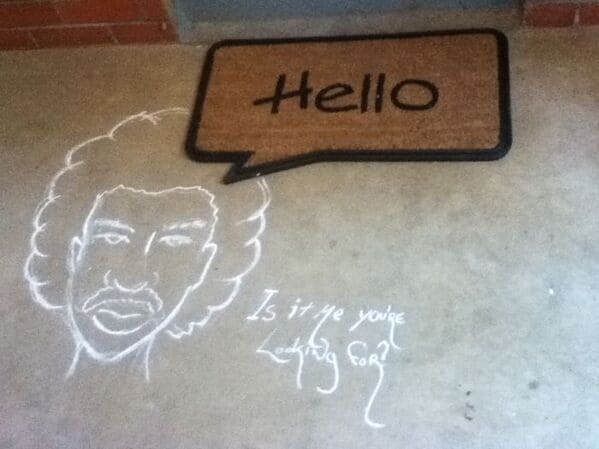 2. The only correct doormat if you have this wolf at home.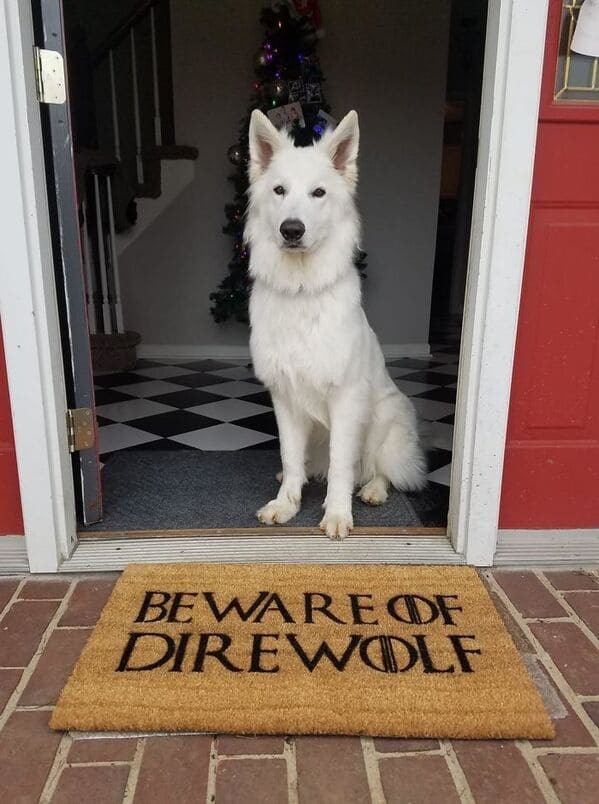 3. Be a good boy and follow the rules.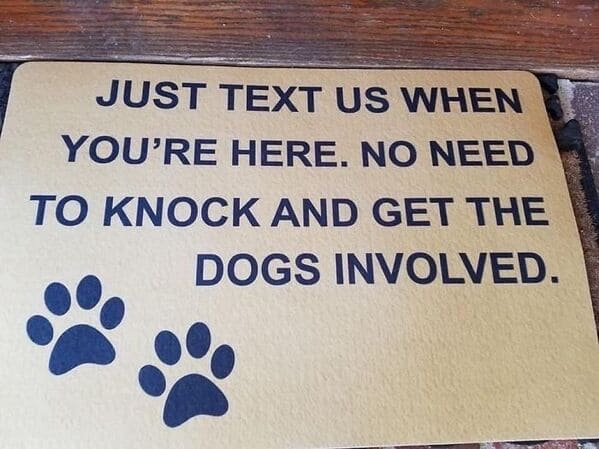 4. A mat for leaving.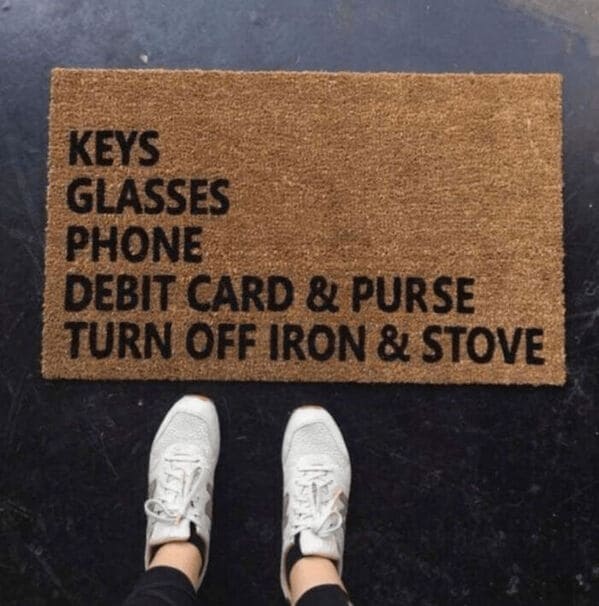 5. Know your boundaries.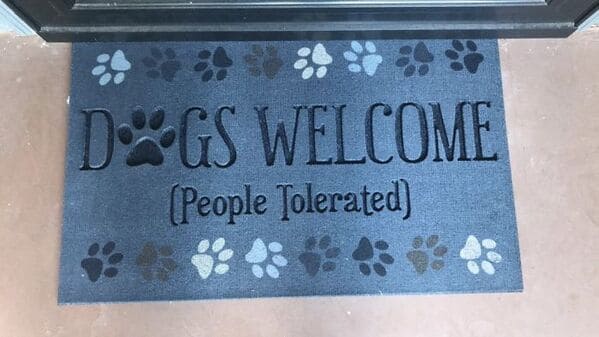 6. Answer these questions 3.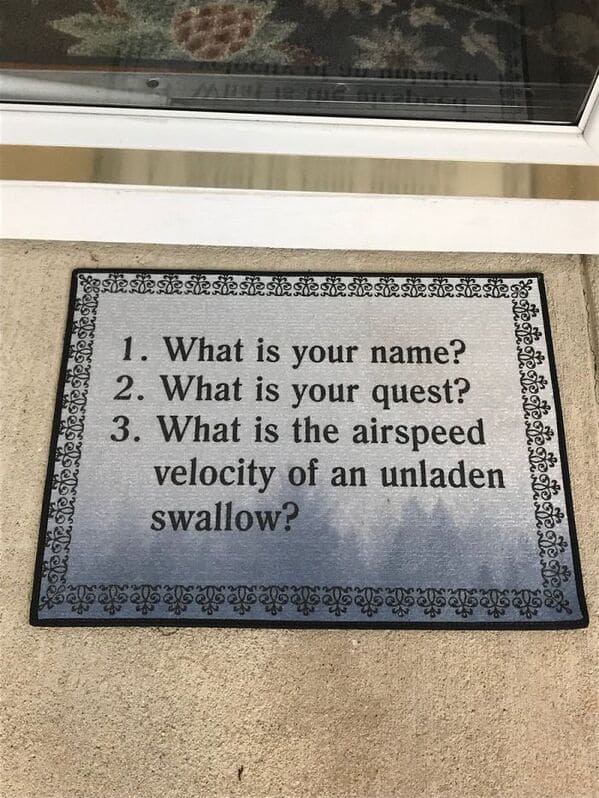 7. Fair warning.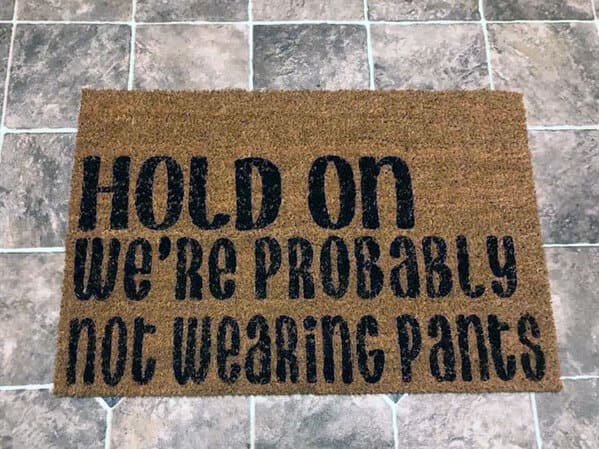 8. Aussie Hospitality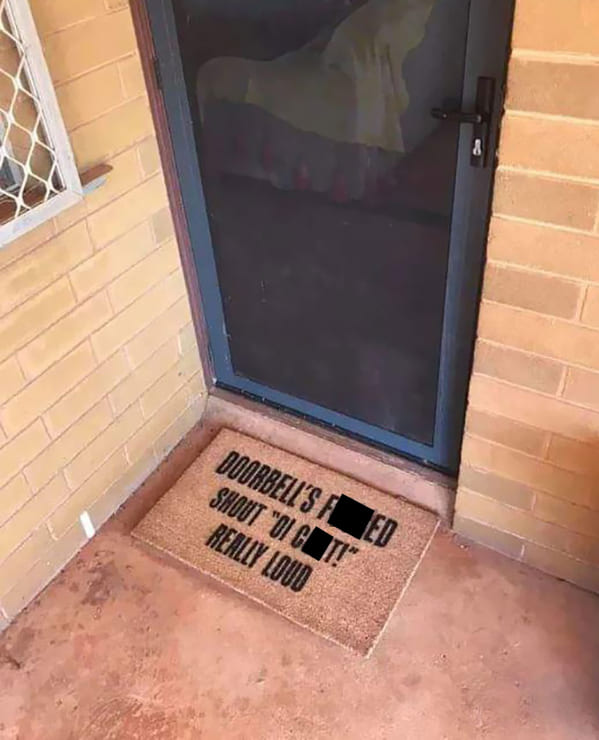 9. Nailed it.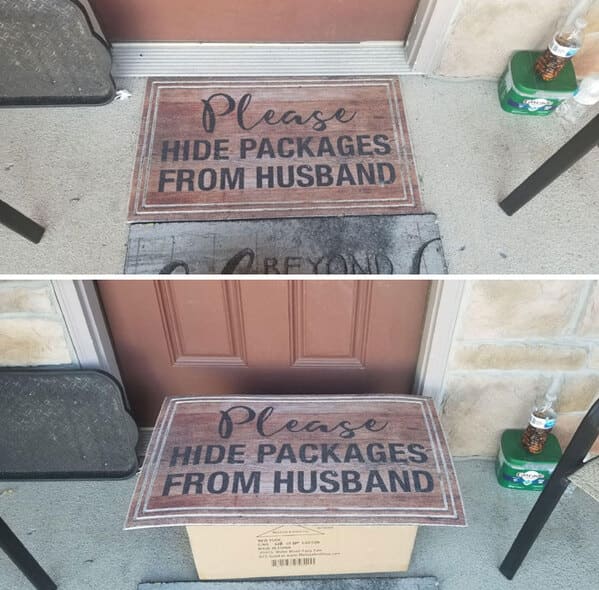 10. Unfortunate colors.
11. Make sure it matches with the house.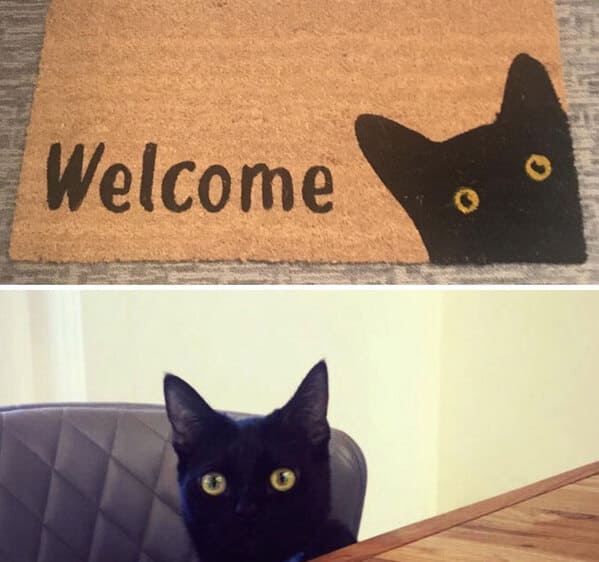 12. "The Most American Doormat."
13. Notes from Underground.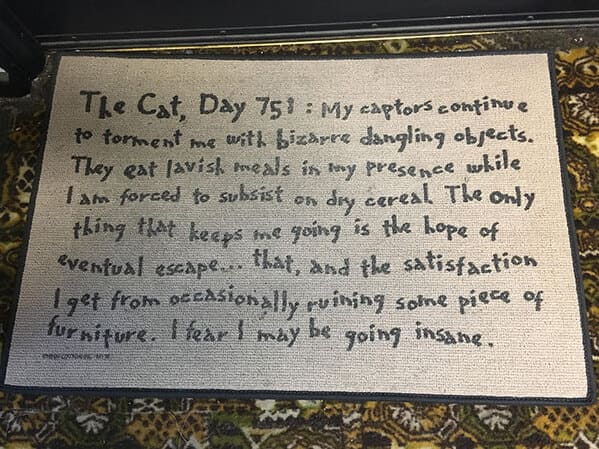 14. Yo, da door is locked for a reason.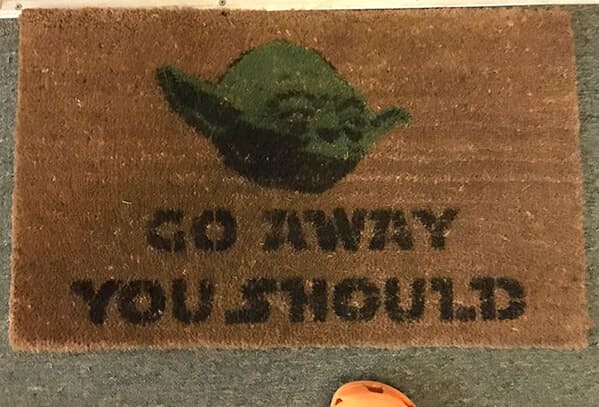 15. A classic.