Fake music facts are a lot funnier than real facts. Honestly, who wants to be the person at the party spouting how much they know about Pink Floyd or Phil Spector? Better, I say, to repeat half-remembered pieces of music history you heard on a podcast 8 years ago. That's where the real funny ideas are. Thankfully, I have taken the time to make some hilarious memes about your favorite musicians and bands that sound true. I put them all on the @FakeMusicFact Instagram for your enjoyment.
From Bruce Springsteen to Cardi B to music theory you learned about while practicing the recorder in school, @FakeMusicFact has jokes about it all. What's your favorite band? I bet we'll get to them soon. No one is safe from my stupid memes. I have a lot of spare time.
I hope you enjoy these hilarious memes about music. Check out more here: Instagram | Twitter
Here are the funniest Fake Music Facts so far:
---
1. The longest drum solo.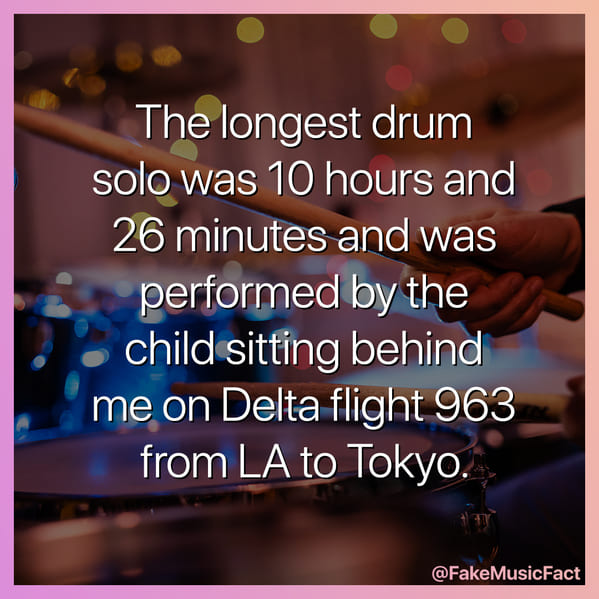 2. Enya's real name.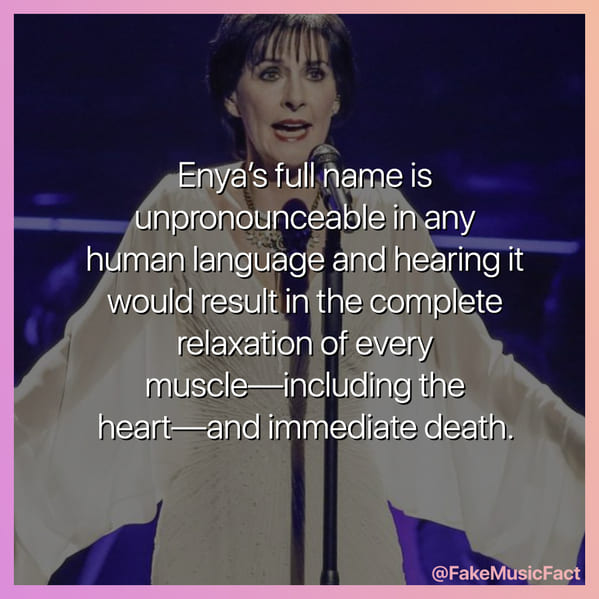 3. Trombone fact.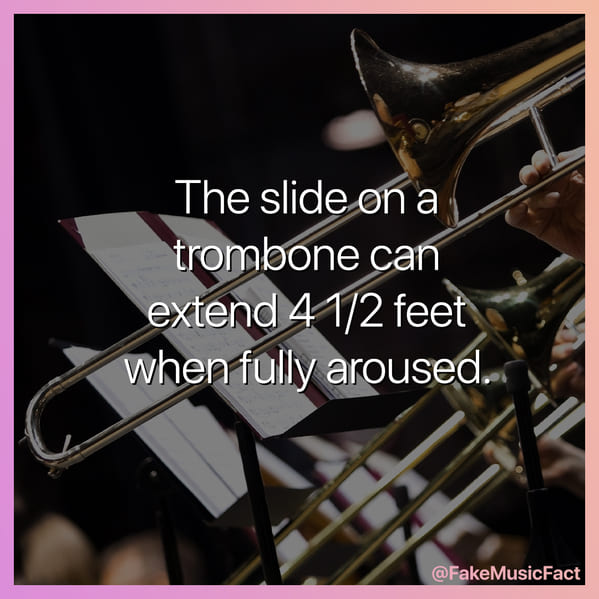 4. Did you know this about pianos?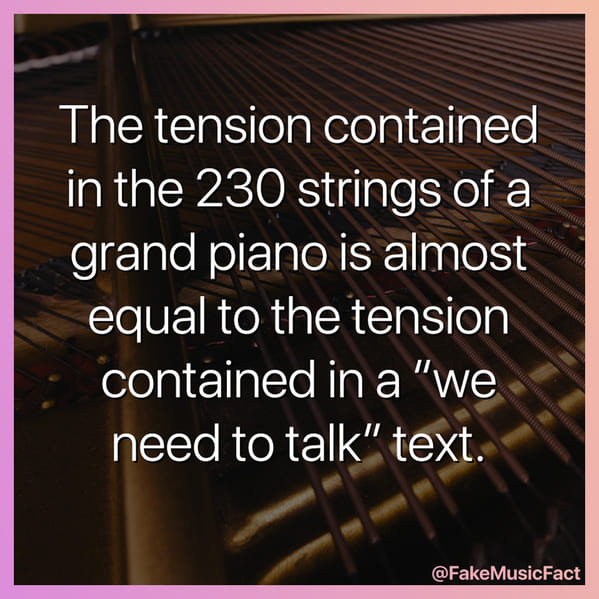 5. Gone too soon.
6. A horrible day in music history.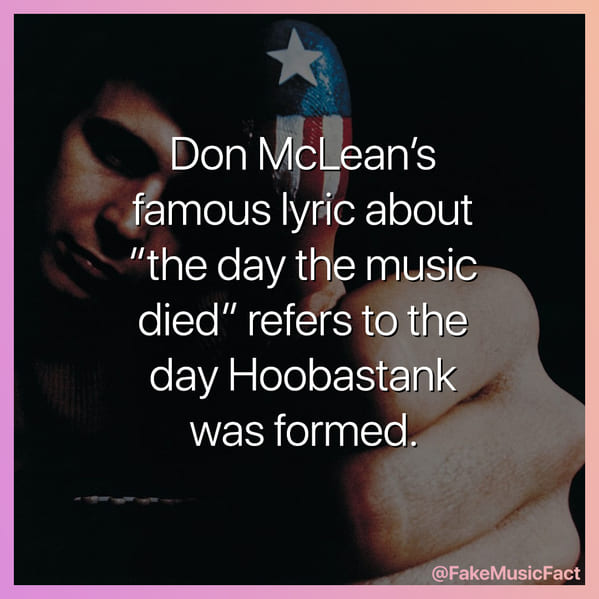 7. Can't be wrong, huh?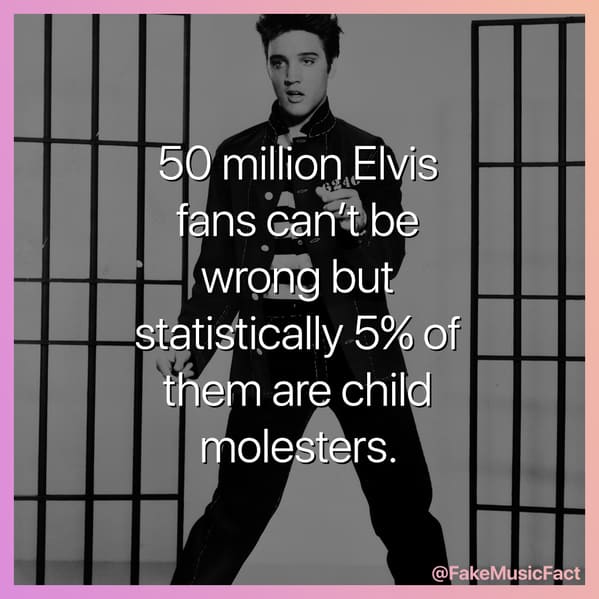 8. Easy to remember!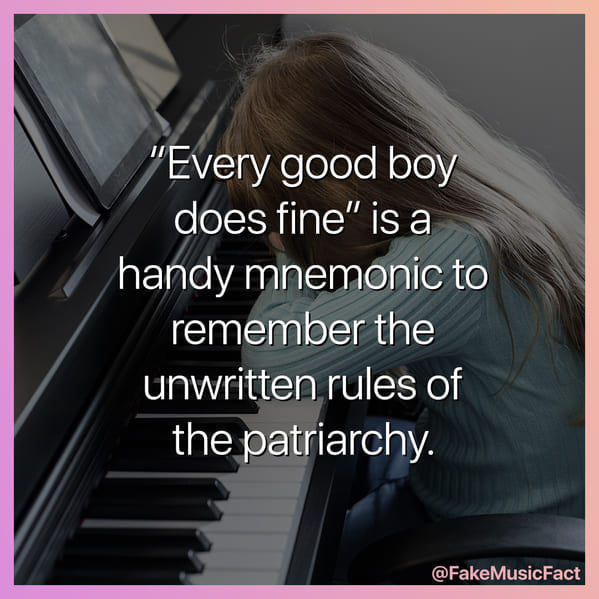 9. This actually happened, I think.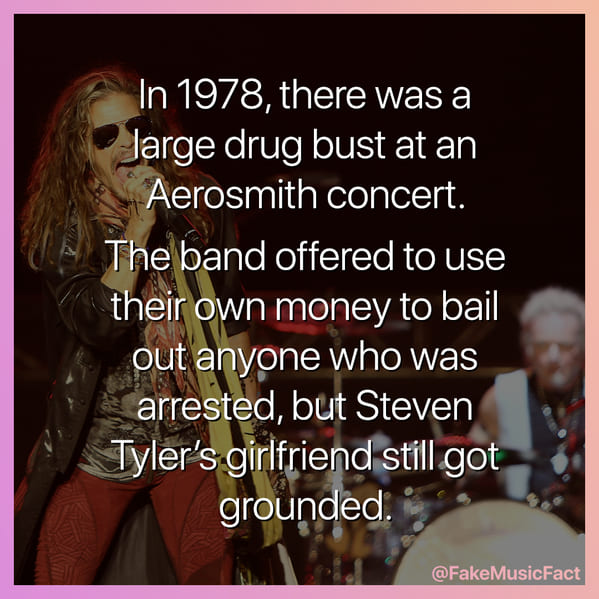 10. A sublime fact about Sublime.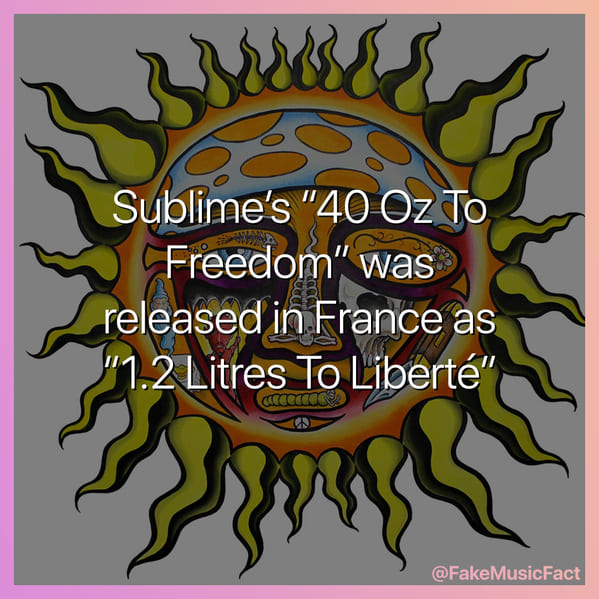 11. Happy Birthday to me.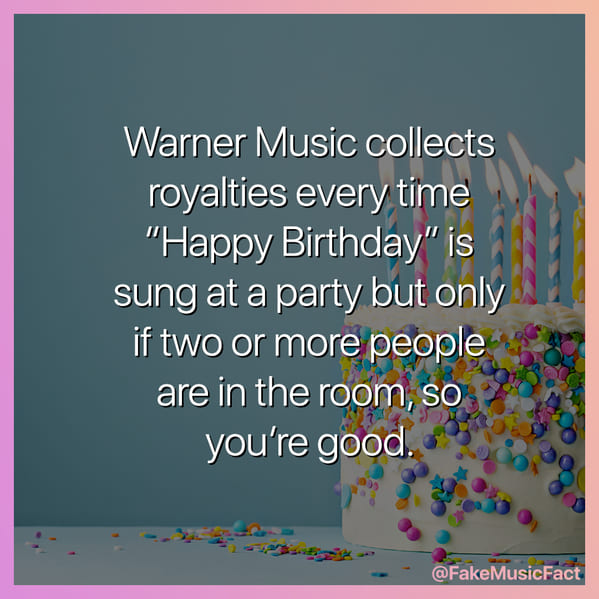 12. Slam the door and blast those tunes!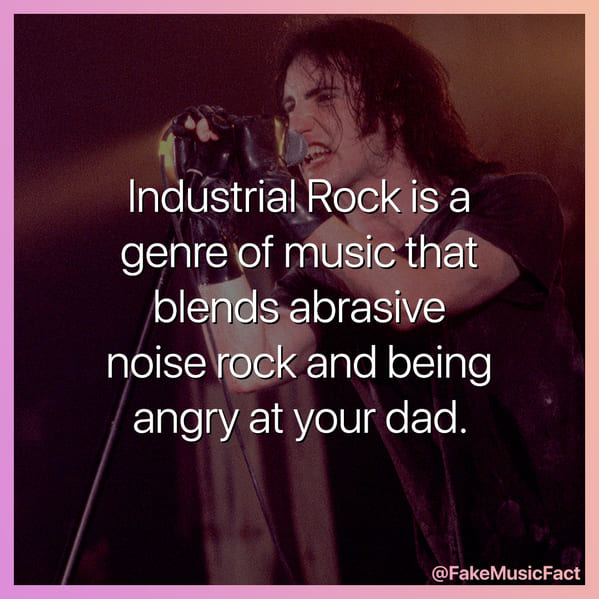 13. Joni, how could you?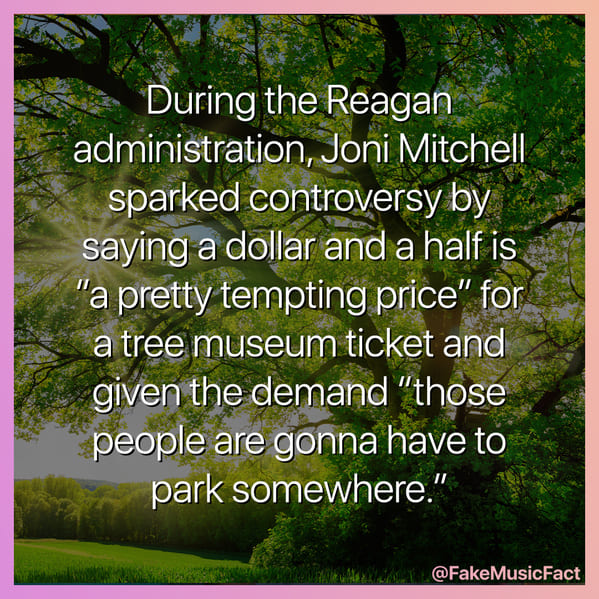 14. Imagine the tunes they could have mad if things went different.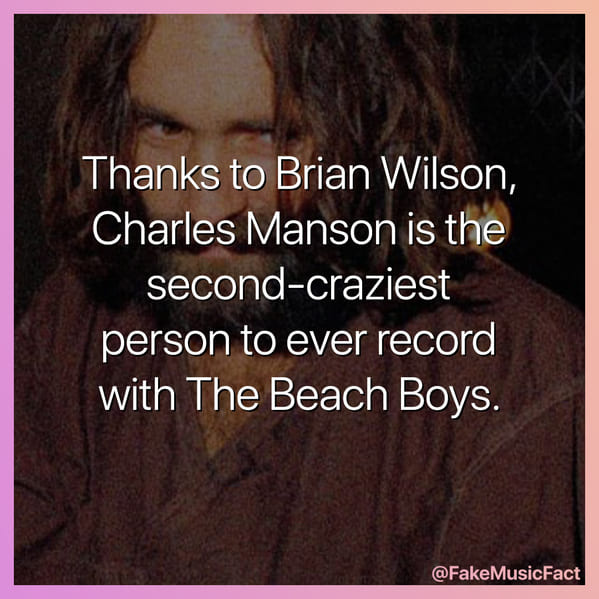 15. Sad but true.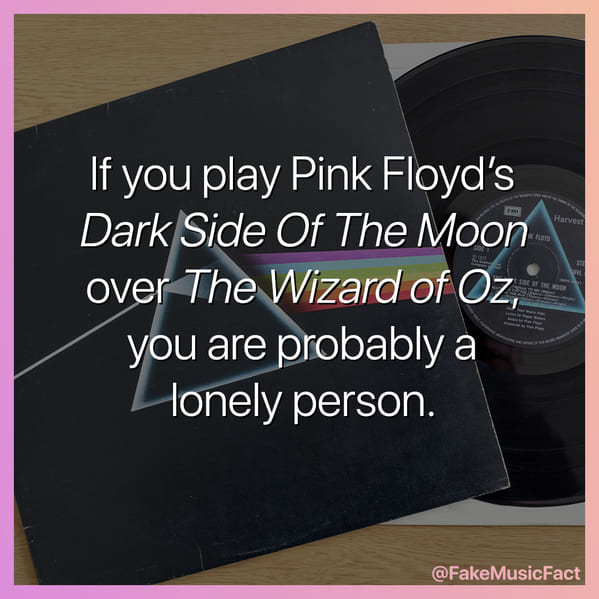 16. Big fakers.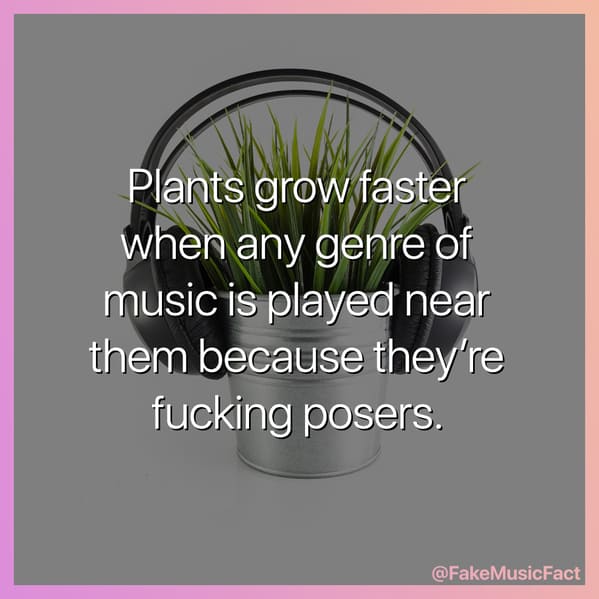 17. It's in the liner notes. Look it up!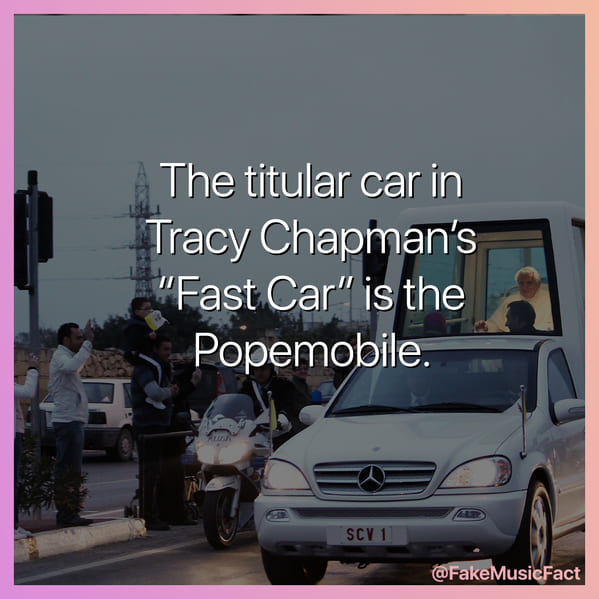 18. Wow!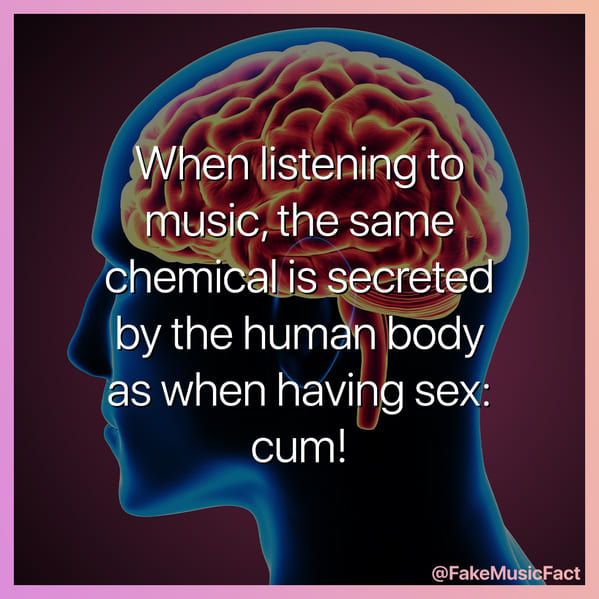 19. Sexy is back, finally.
20. Good to know.