I enjoy my work. Truly, I mix business with pleasure every day. I read funny articles, collect funny photos, and I read juicy celebrity gossip. Until now, though, I had no idea editors and writers looking for innocent stock photos were stumbling on sexy pictures all day. Unfortunately, sex sells. Apparently, it even sells stock photos. The @HornyStockPhoto Twitter account proves it's never the wrong time to see someone barely dressed for no reason.
Honestly, I'm offended. Can't searching "coffee" bring up a mug instead of, once again, a sexually objectified man? We're not simply eye candy, ladies! We have hopes and dreams and need caffeine. Another insane cultural flaw that this Twitter account reveals is how gendered and sexualized every search term is. According to this account, when you google "woman with money," one result is a man in his car clearly propositioning a sex worker. Why? Why is that the photo you chose?
Anyway, I think you'll enjoy the strange and funny results that innocent search terms brought up.
Check the Twitter account for more: @HornyStockPhoto
Here are some unnecessarily sexy stock photos that came up in the results for what seemed like innocent searches:
---
1. Supposedly, if you search "black stilettos" only one kind of photo shows up.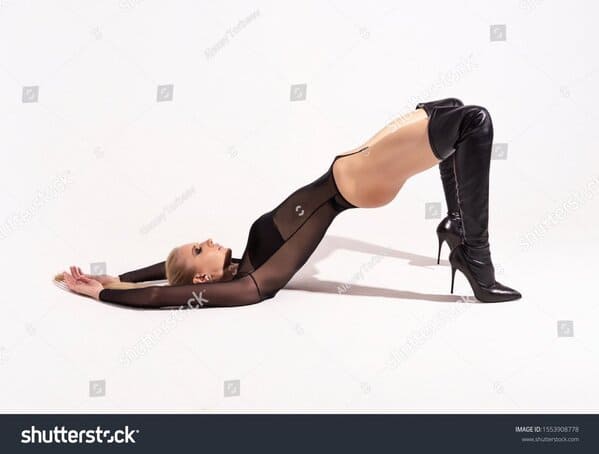 2. When you search "man with coffee cup" you get this average man.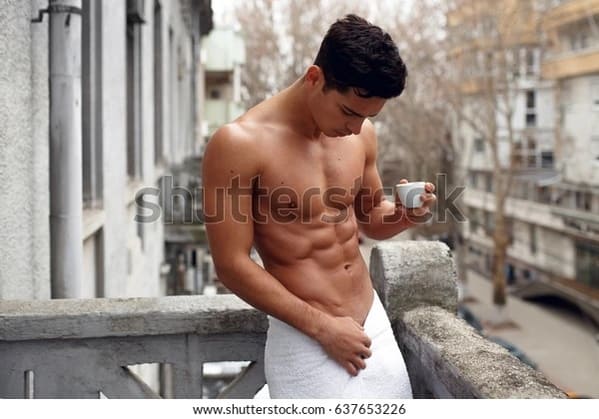 3. When you search "choking" as in "choking on food."

4. All the person searched was "pizza."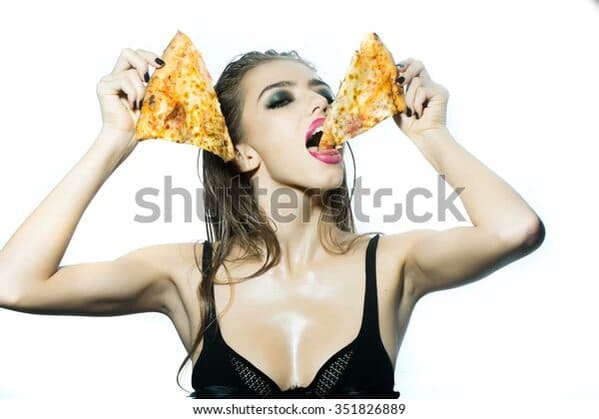 5. When you're looking for a photo of a "woman holding money" it doesn't need to be sexy.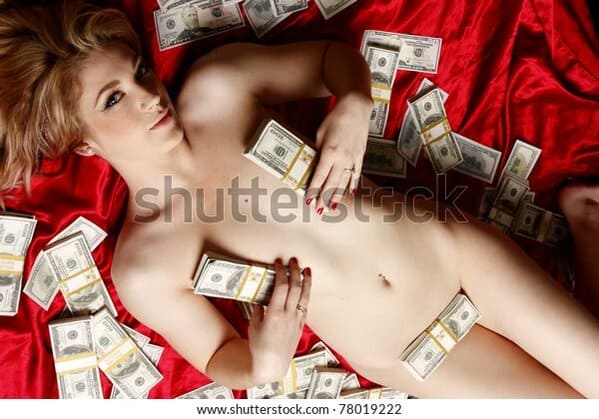 6. Unfortunately, they were looking for a "person eating french fries" and Getty took it to a whole new level.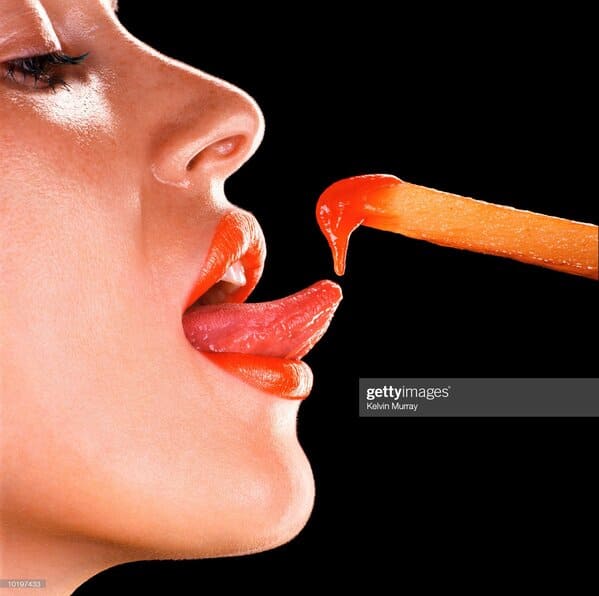 7. They searched "handing money to someone" and things took a turn.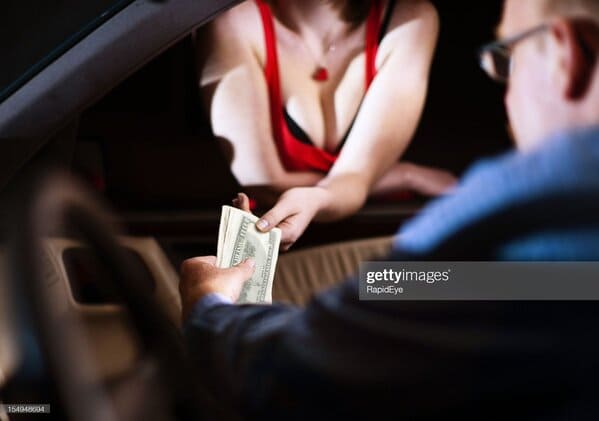 8. "Mother's Day." Yep.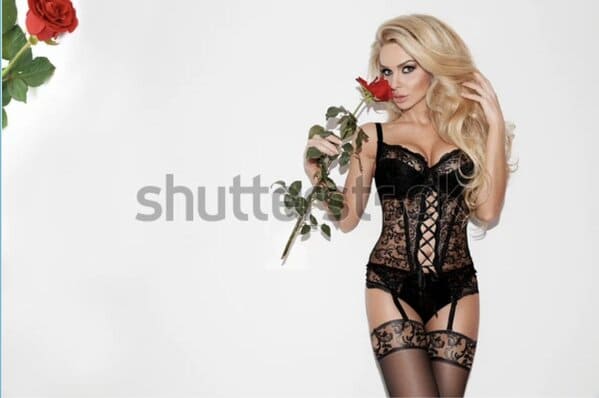 9. When you search "couple watching TV," a David Cross lookalike with a blowup doll shows up.
10. Sadly, "woman with a gun" has to be sexualized. It can't simply be an ambitious woman who wants to rob a bank.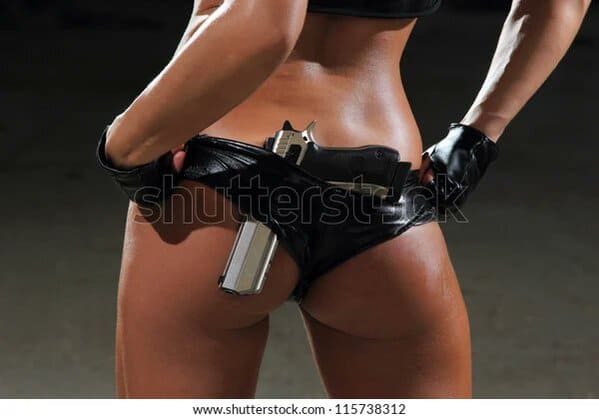 11. They looked for "untying a red ribbon" and now the article about birthday parties is sexy.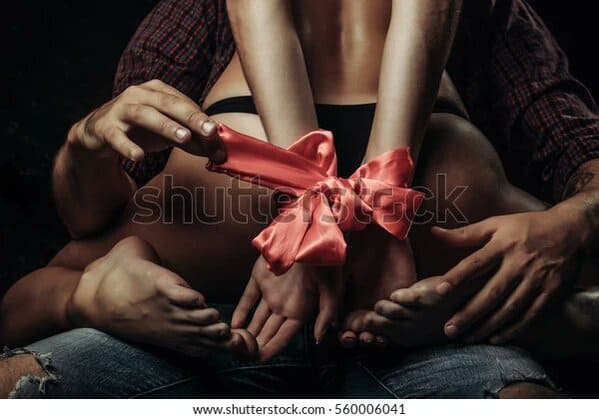 12. When you search "cameraman" you know it's gonna be creepy.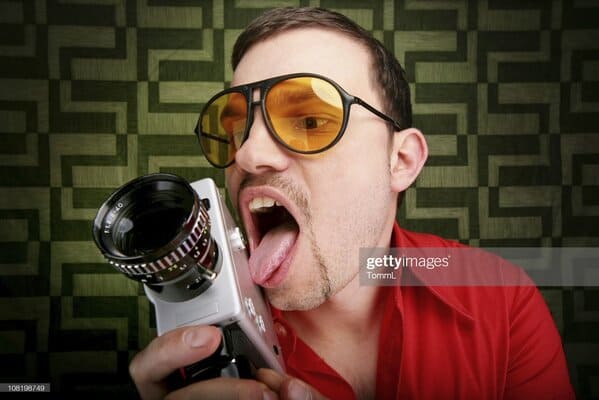 13. "Woman dancing outside" doesn't really conjure "pole dancing" until now.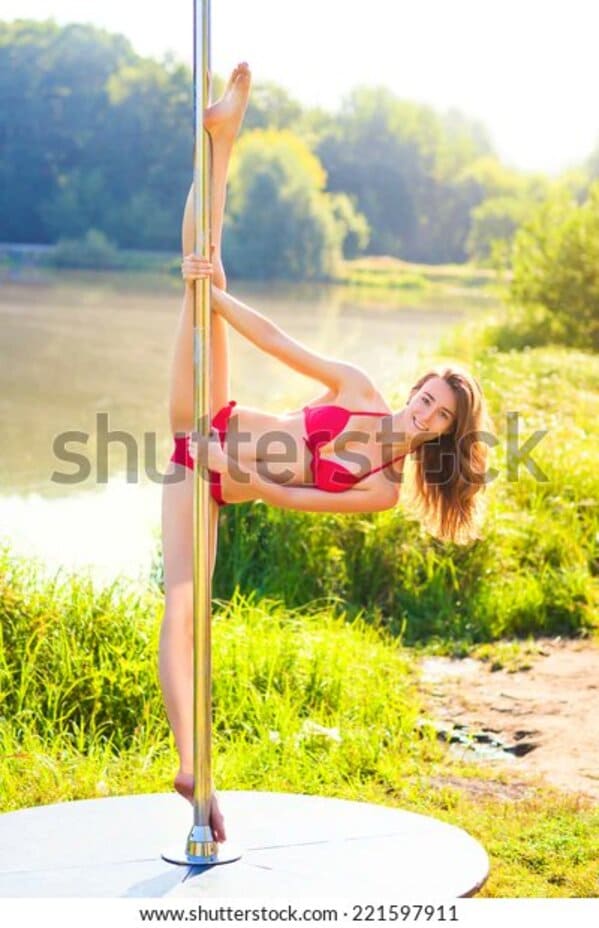 14. They searched "leftover food" and of course, a man who's never eaten food is included.
15. When you search "swag."