Life is tough. Honestly, it's hard to exist in this country in particular and do everything right. Ethically dubious choices pop up often. Reddit, however, makes everything seem cut and dried. A hardworking woman asked if she was wrong not to donate her unused vacation days to a coworker, and the internet gave a simple response. Frankly, if you don't already know the answer, you need better self-esteem when it comes to working.
First, though, let's get all the details. Then, let's hear what the peanut gallery that is r/AITA has to say. The woman in question made a burner account and posted the details of this conundrum.
Lastly, we'll ask you what you think…
Here is the story of one woman trying to figure out if she's wrong not to donate her vacation days:
---
First, let's hear what happened:
"I (24, female) work as tech support in a telecom company. They don't provide paid maternity leave but "fundraise" whenever a pregnant women needs time off. We all get 2 weeks vacation 5 sick days and 3 PTO but my pregnant coworker used up some of it already."
I already have a few questions and concerns, but let's see where this goes…
"So my boss asked everyone to "donate" and most people have given a day but I used up a week of vacation and PTO days already and I'm leaving in July to visit family and booked a full week (9 days if you count the weekends)."
Right, because they're you're vacation days. You should use them!
"My coworkers are pressuring me to give up my vacation days since they feel like I don't need them being single w/o kids but I already bought my plane ticket. I also don't really know the pregnant lady and don't feel like my responsibility when my boss could just give her the days.

Would I be the asshole if I don't "donate" my vacation days?" –throwawayatuo
Wow. I know what I think, but let's see what Reddit users had to say:
---
1.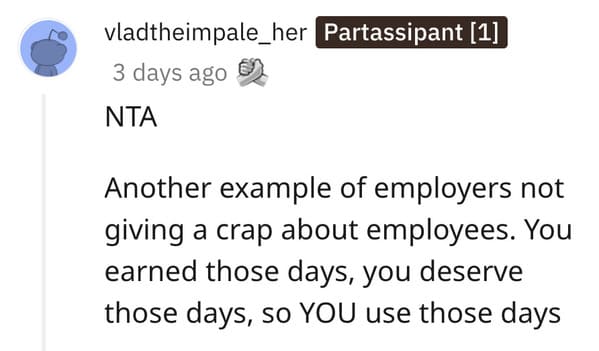 2.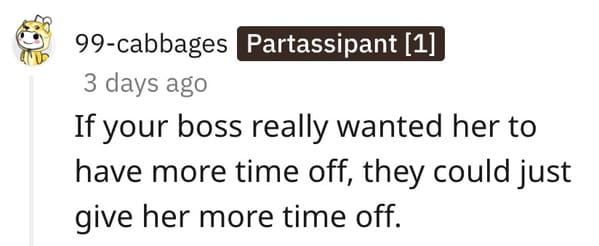 3.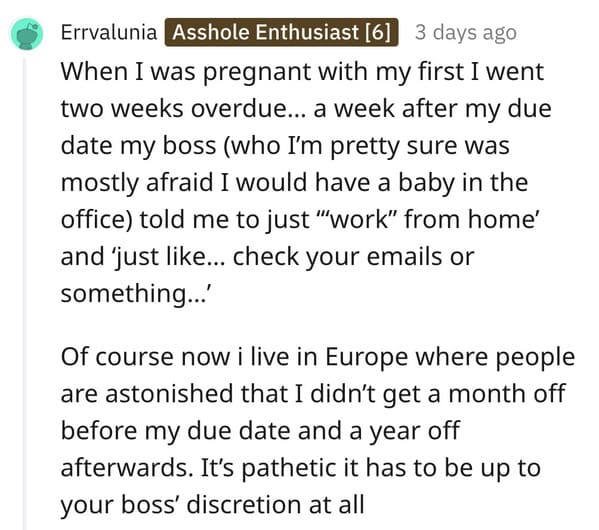 4.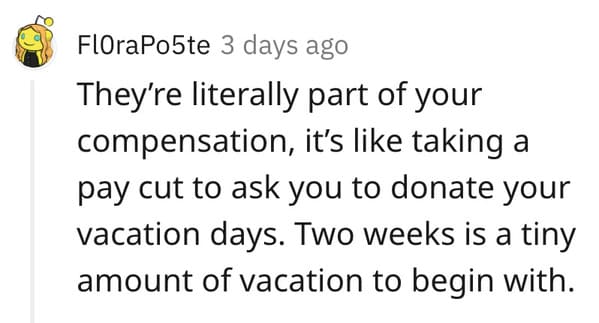 5.
6.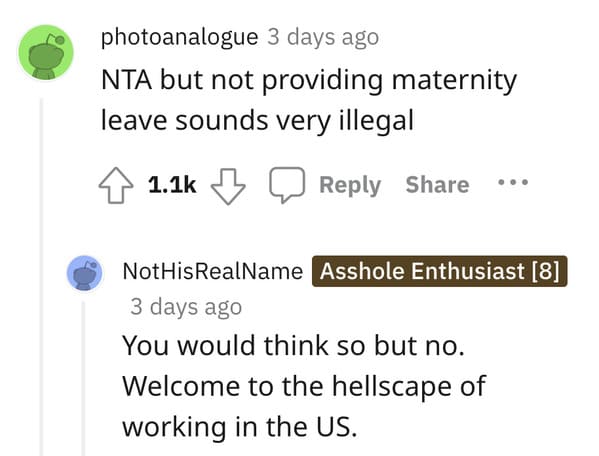 7.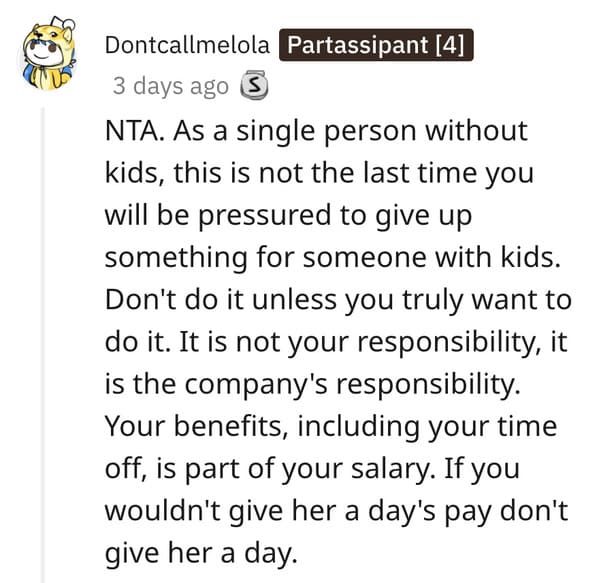 8.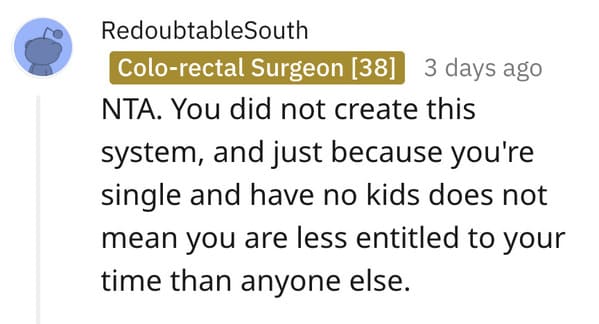 9.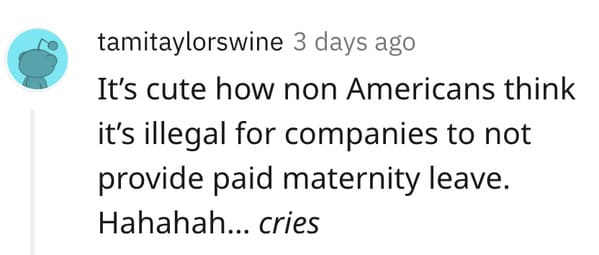 10.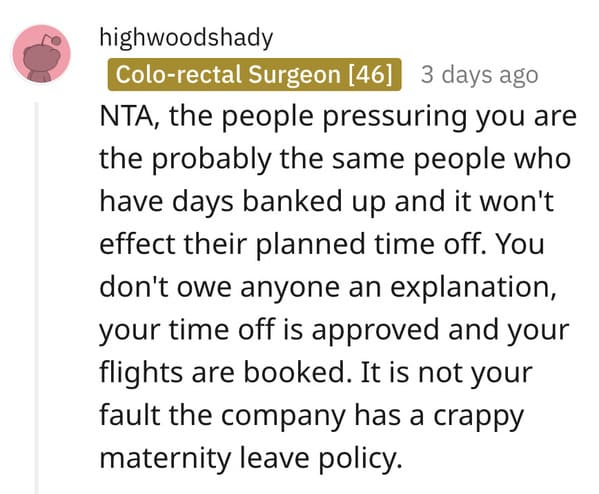 11.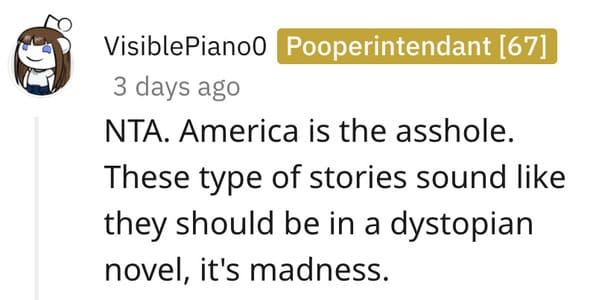 It's unanimous. This woman should not give up her vacation days. The boss should change the policy, and America should do better in general.
h/t Reddit: r/AITA