DiGiorno pizza had one simple request: they wanted the internet to come up with their next slogan. Thankfully, Twitter users did not miss the opportunity to be sarcastic jerks. Frankly, it's what we do best.
Here's what DiGiorno tweeted without realizing the Pandora's Box they'd just opened:

For those who weren't glued to their TVs in 1997, DiGiorno ran an extremely successful ad campaign with the slogan: "It's not delivery. It's DiGiorno." Every time someone said it, people in the ad were incredulous. Sometimes, to a cartoonish level.
Though it's been scrubbed from the internet, I swear there was an ad where a man feeds his hot blindfolded date various foods. She guesses "strawberries, mmm" etc. Then, he feeds her a slice of DiGiorno.
She gets up and screams "you invited a pizza delivery guy here? What kind of girl do you think I am." She storms off, and he says, defeatedly: "it's not delivery… it's DiGiorno."
This ad makes absolutely no sense unless you'd watch a ton of porn specifically about pizza deliveries, I guess? Anyway, it still makes me mad. DiGiorno deserves to get dunked on for that ad alone. Also, they should update their slogan. It's been nearly 30 years.
Here are the funniest responses people on Twitter had for DiGiorno's request for a new slogan:
---
1.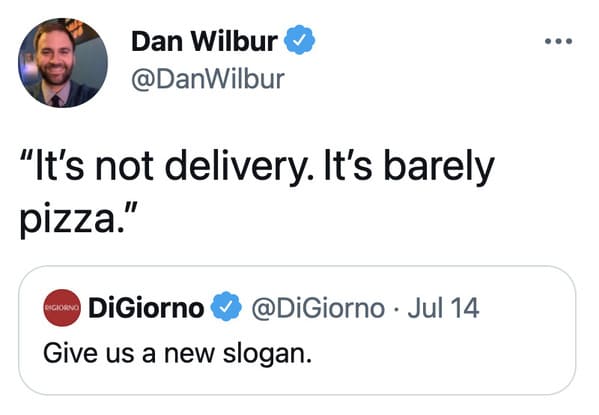 2.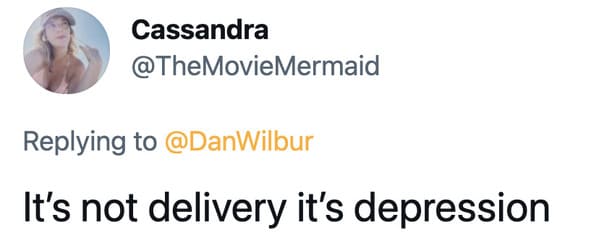 3.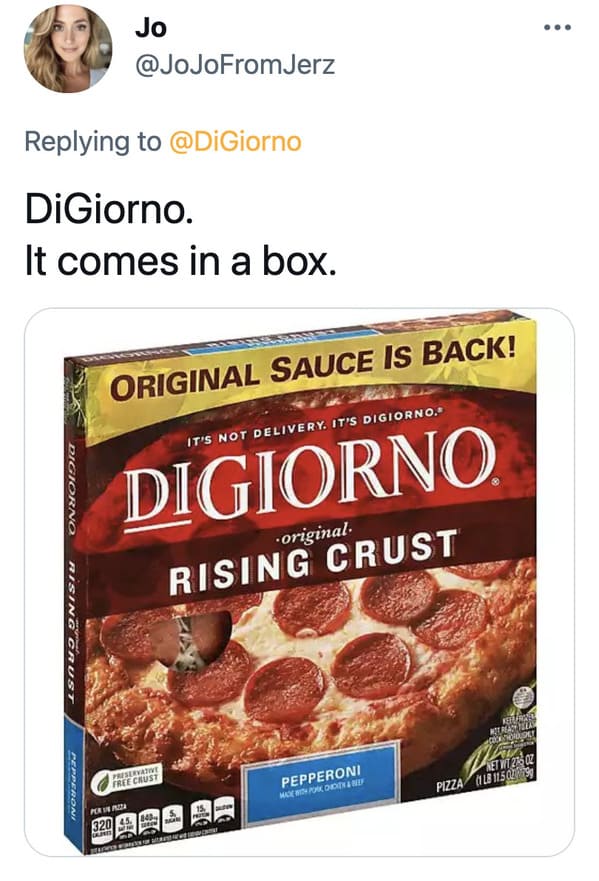 4.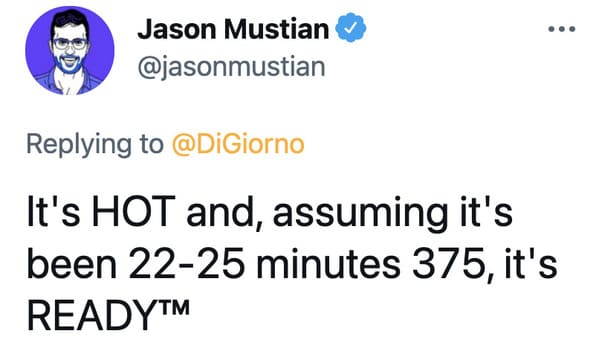 5.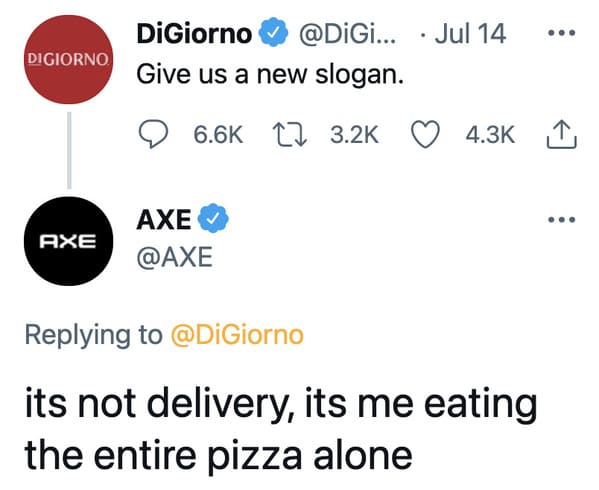 6.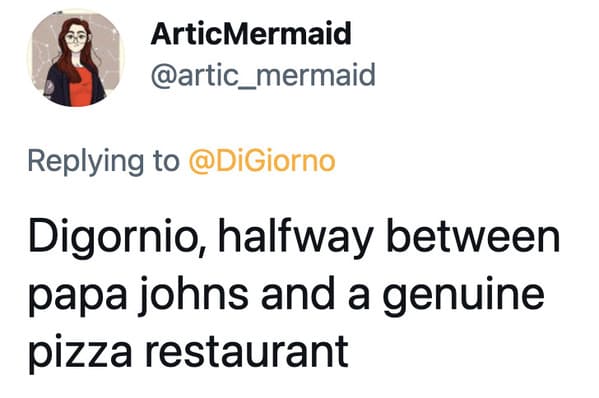 7.
8.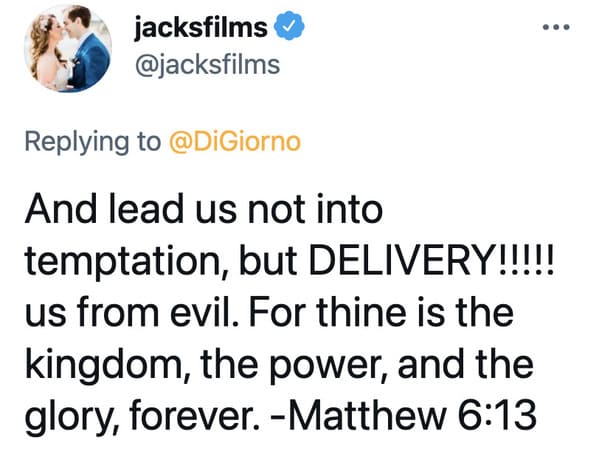 9.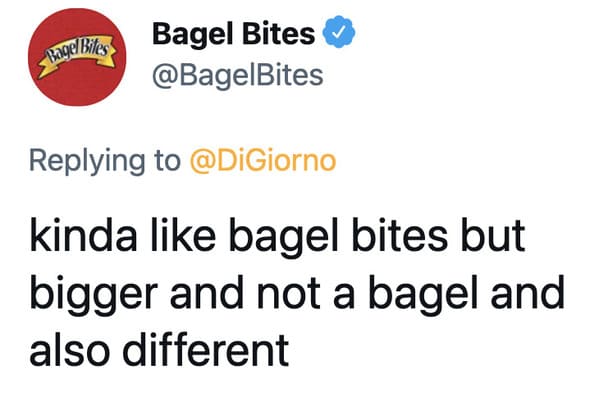 10.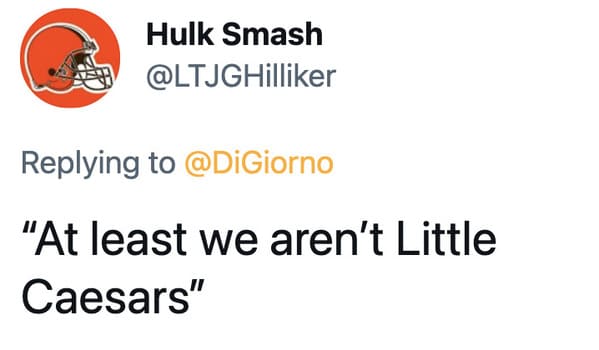 11.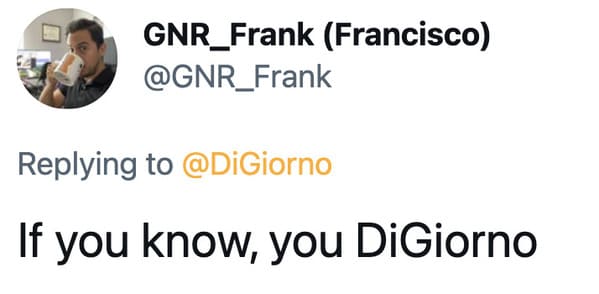 12.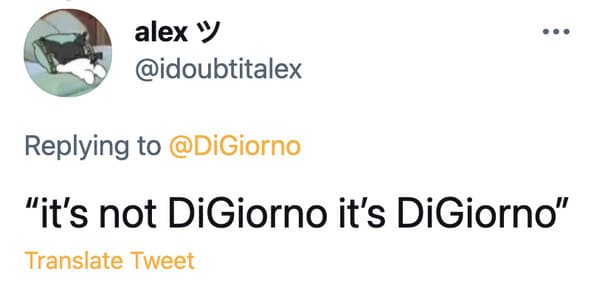 13.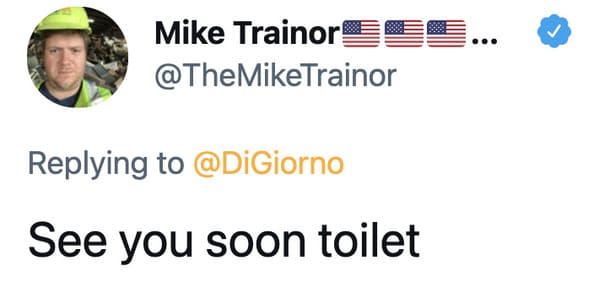 14.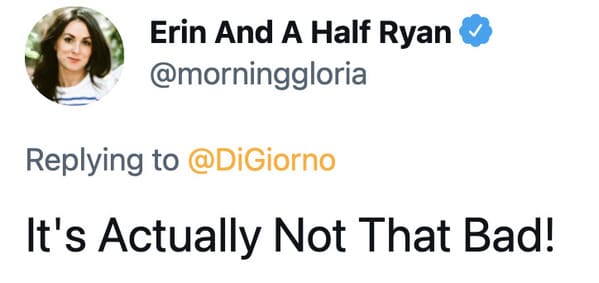 15.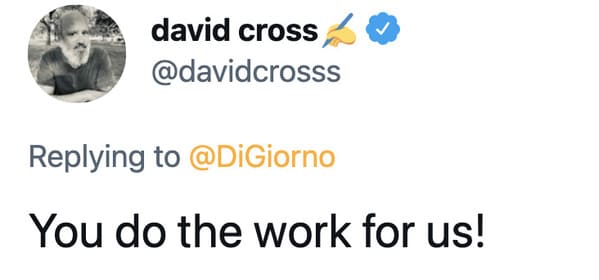 16.
17.
18.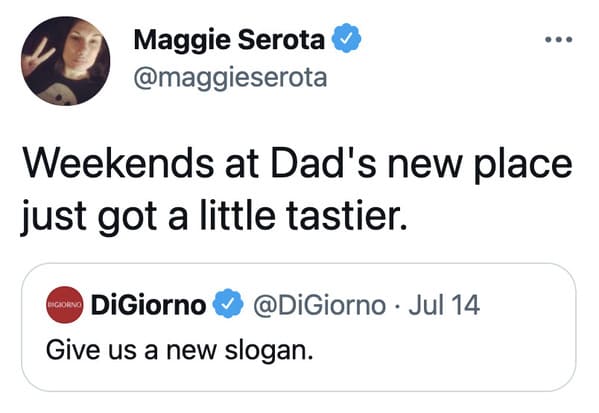 19.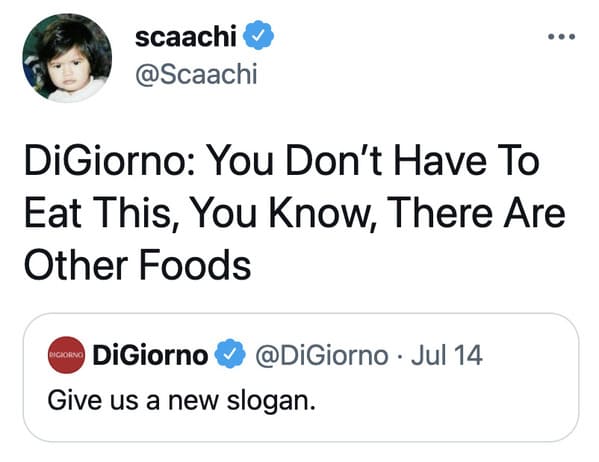 20.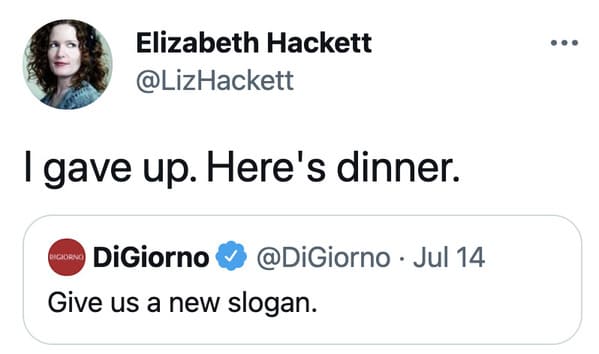 21.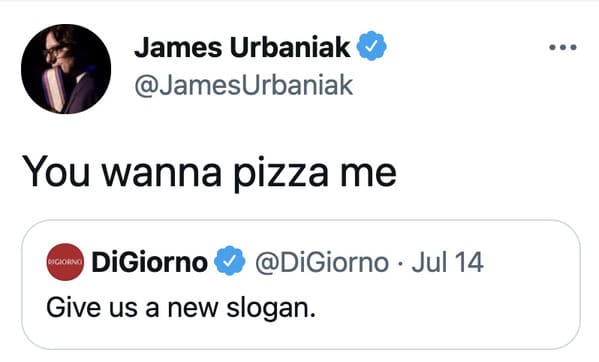 22.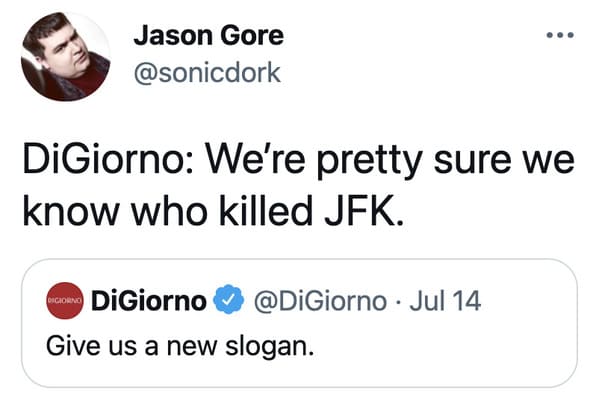 23.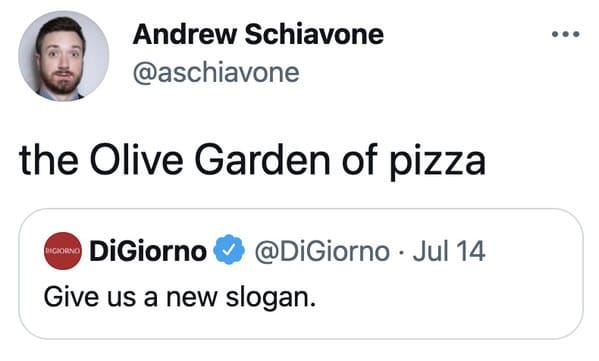 24.
25.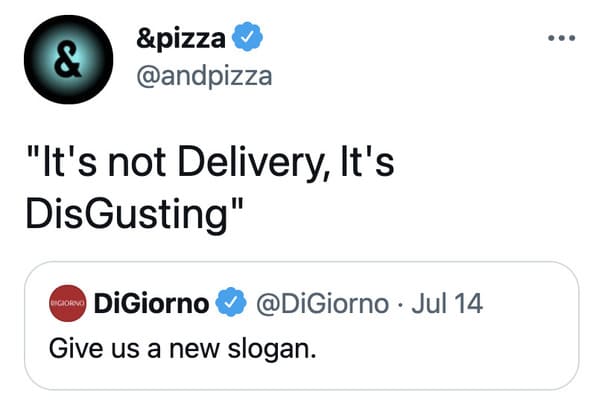 26.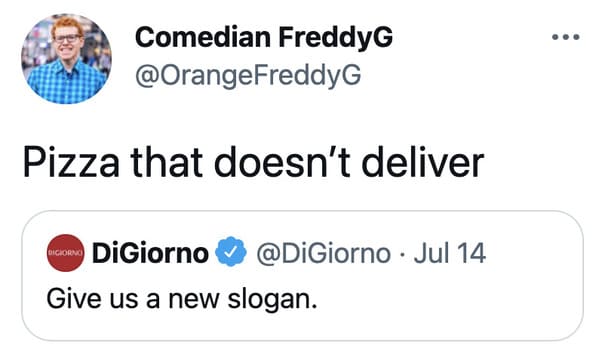 27.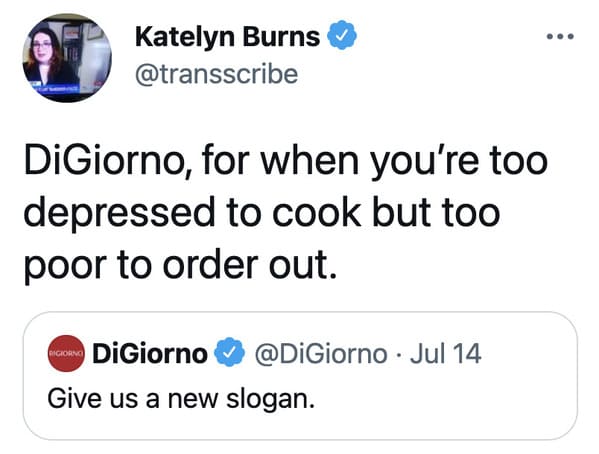 28.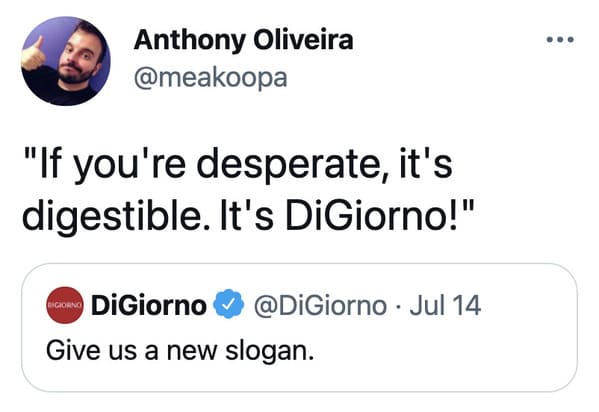 29.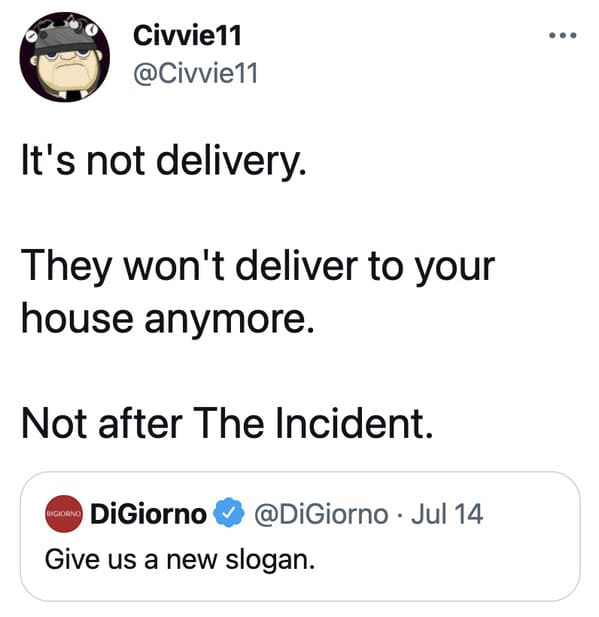 30.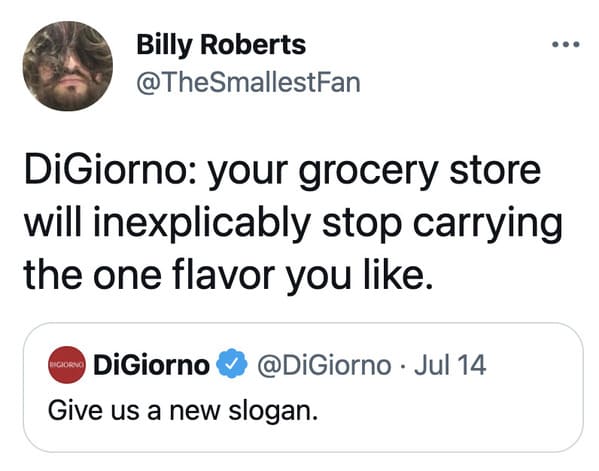 31.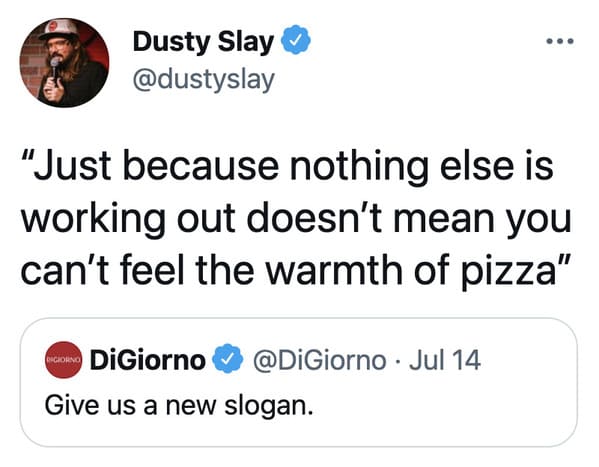 32.