Being a writer these days is tough. For one, you still have to actually write the words that go into your books. The fact that it's not automated at this point is another failure of Big Tech.
Sadly, there's another new bummer that comes with being a novelist: random people, even people who never finished reading your work, are permitted to write a review on Goodreads.
If you've never been on Goodreads, it's a website devoted to adding a social media component to book reviews. Unfortunately, after three or four informed reviews on any given book, there are whole swaths of people who simply need therapy writing about books.
Where else can you see one-star reviews of Harry Potter that just say "Satan-worshipping text, no thank you"? I mean besides your parents' house.
Thankfully, Reddit shares the funniest bad reviews from the website on a forum called r/BadReads. If you're looking for your next favorite book, you've come to the wrong place. We're here to laugh.
Here are the funniest worst reviews people saw on Goodreads:
---
1.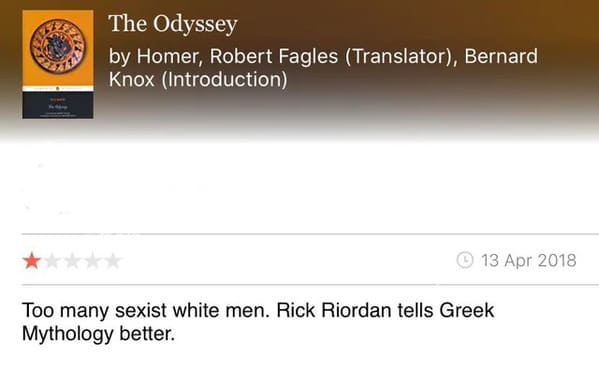 2.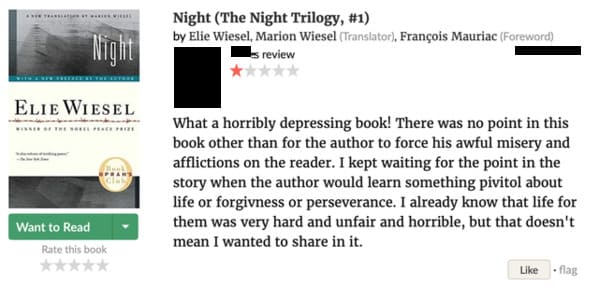 3.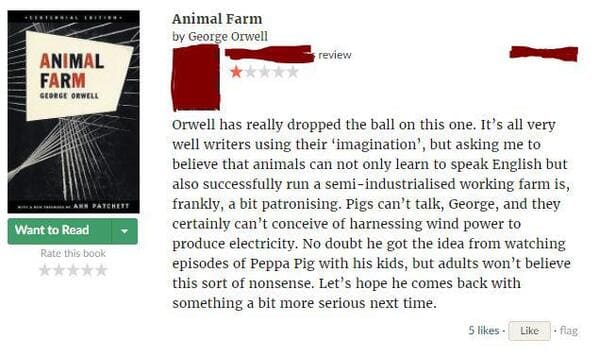 4.
5.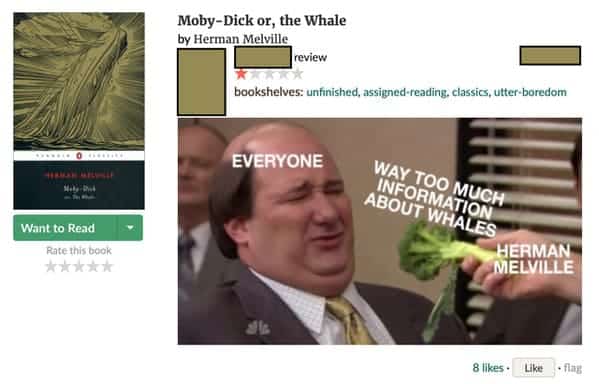 6.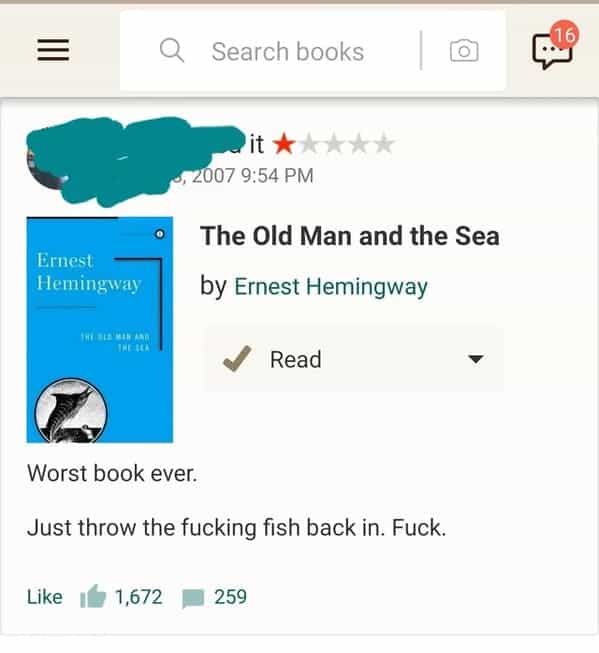 7.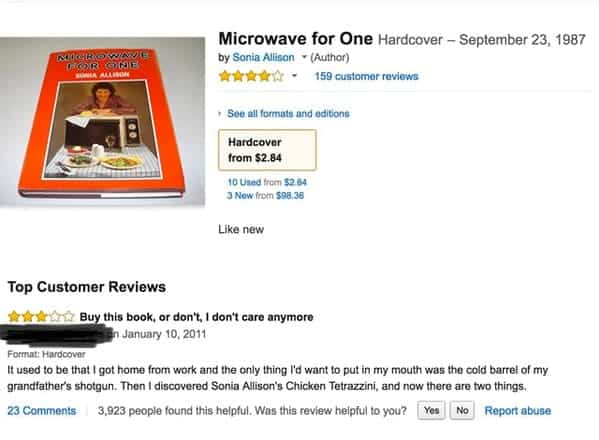 8.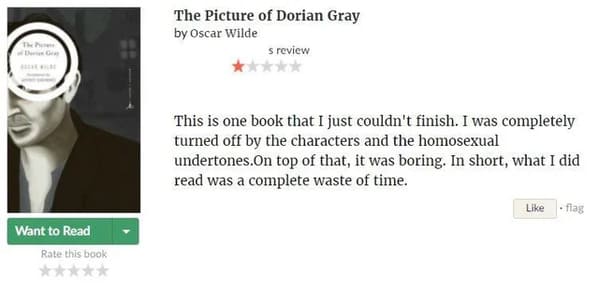 9.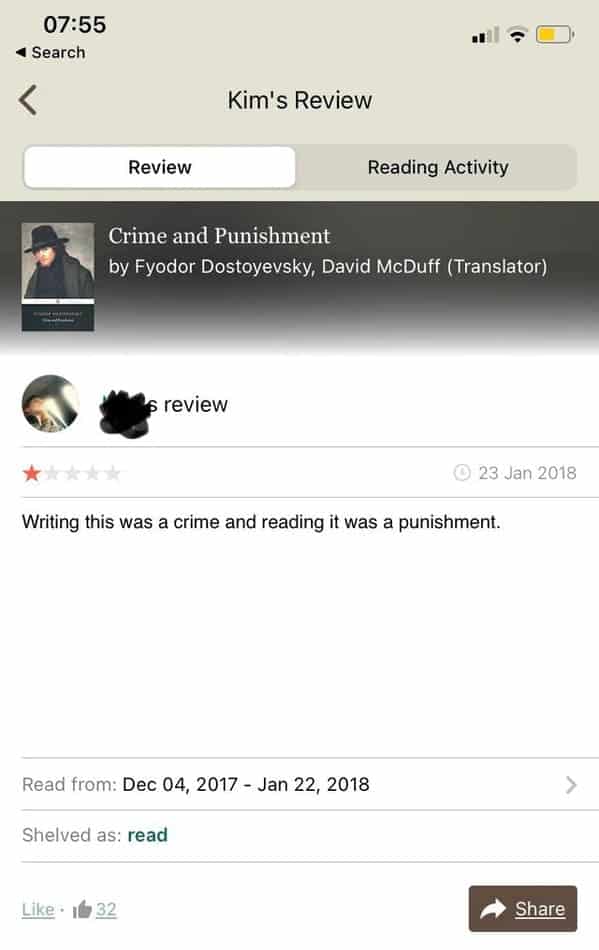 10.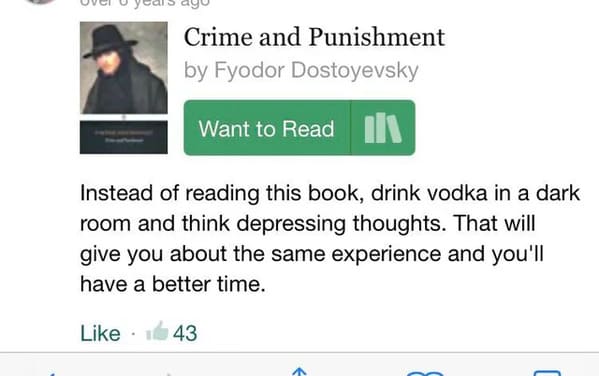 11.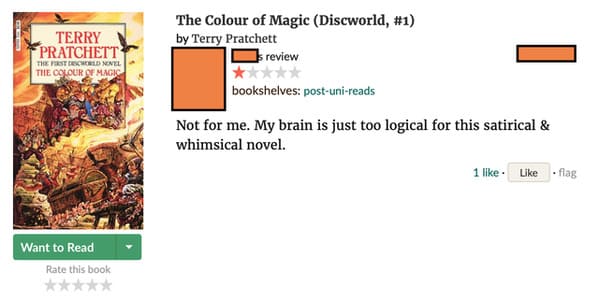 12.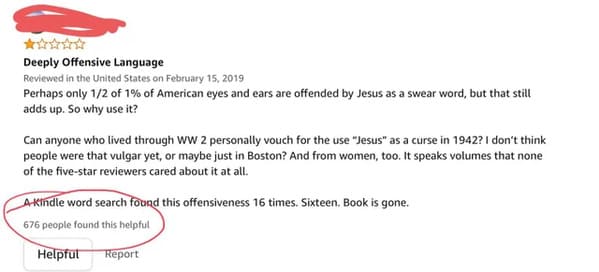 13.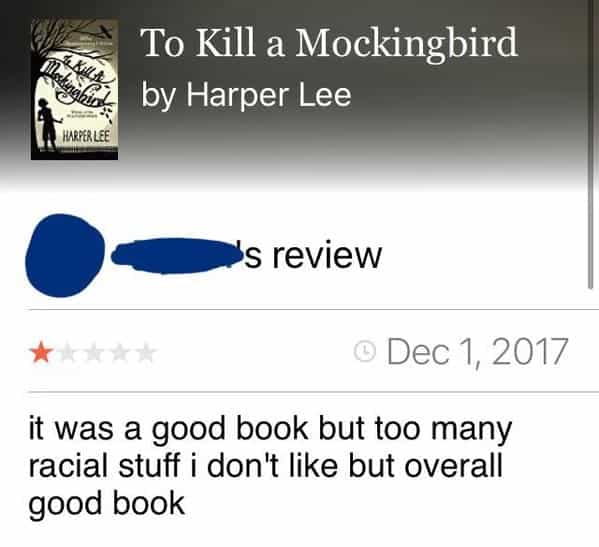 14.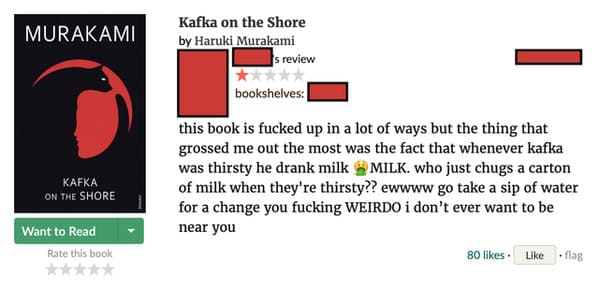 15.
16.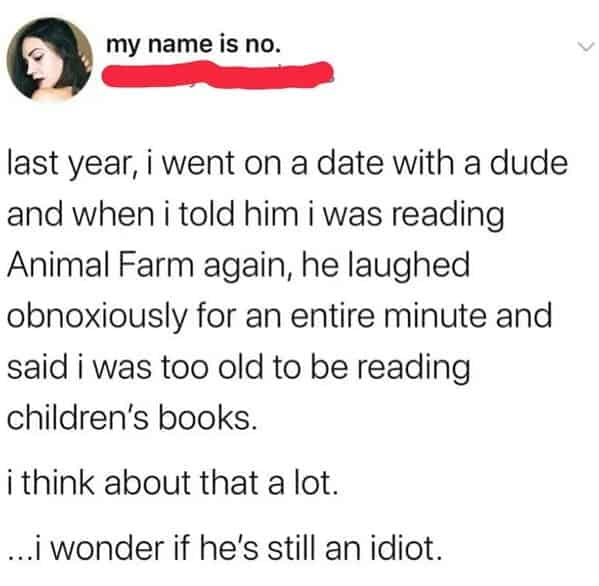 17.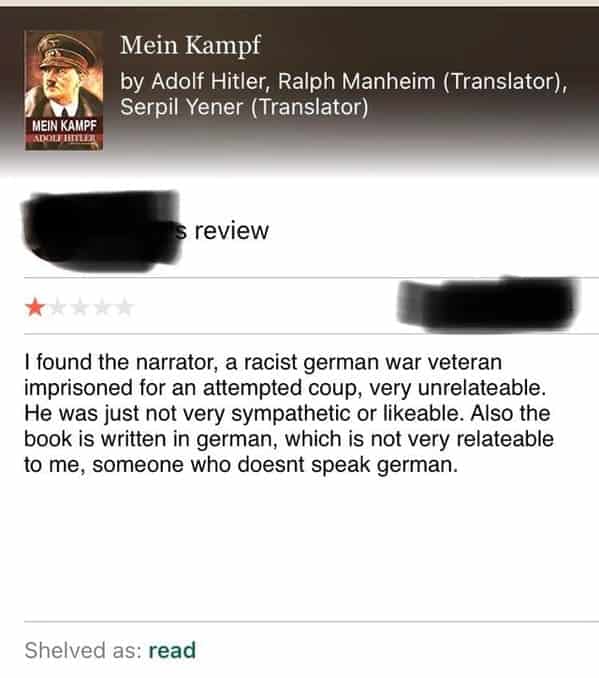 18.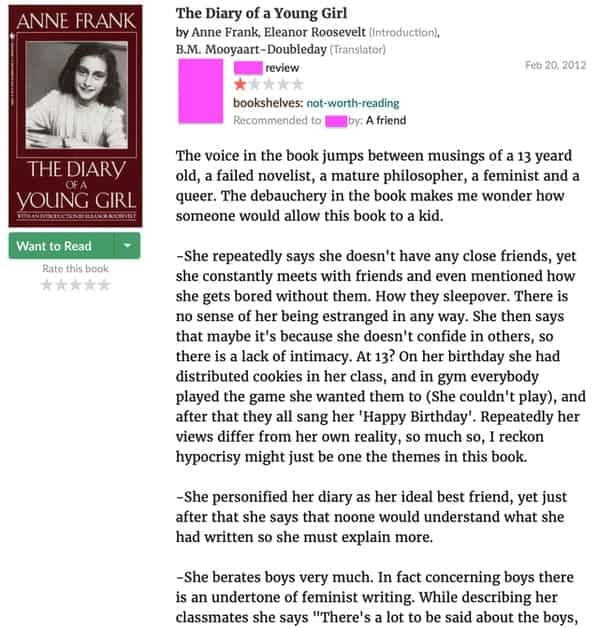 19.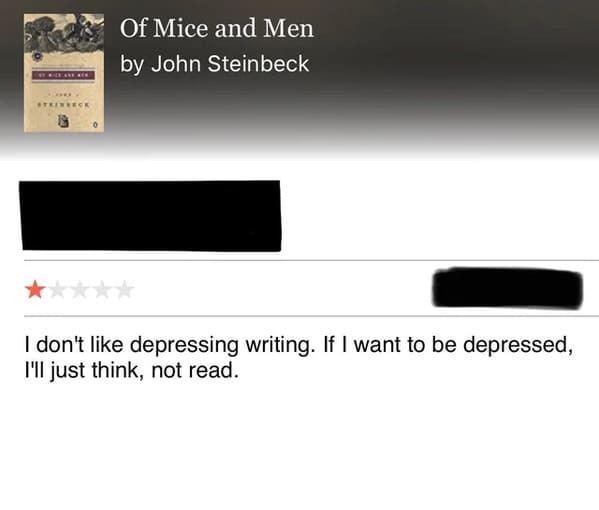 20.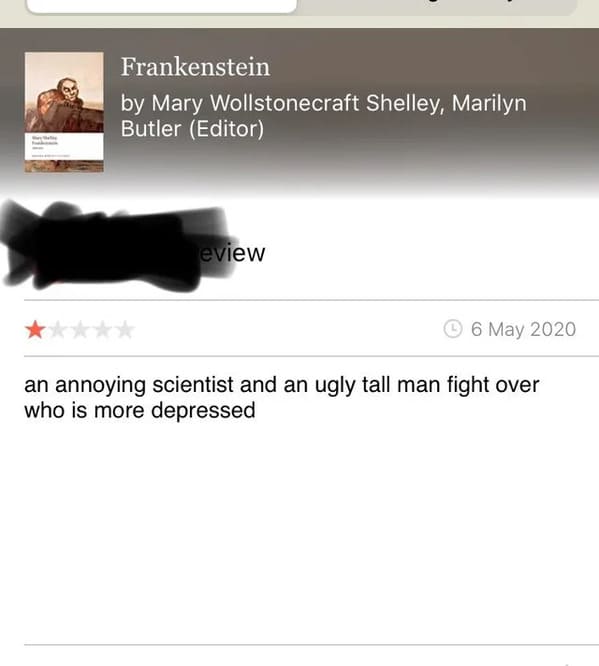 21.
22.
23.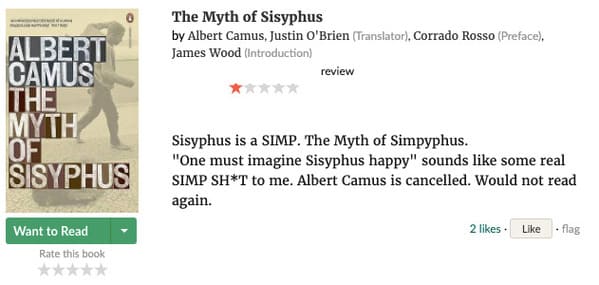 24.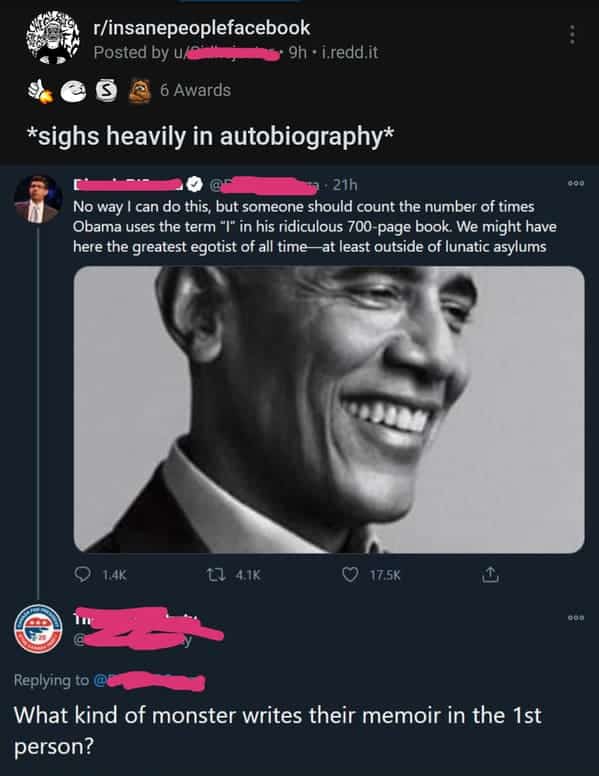 25.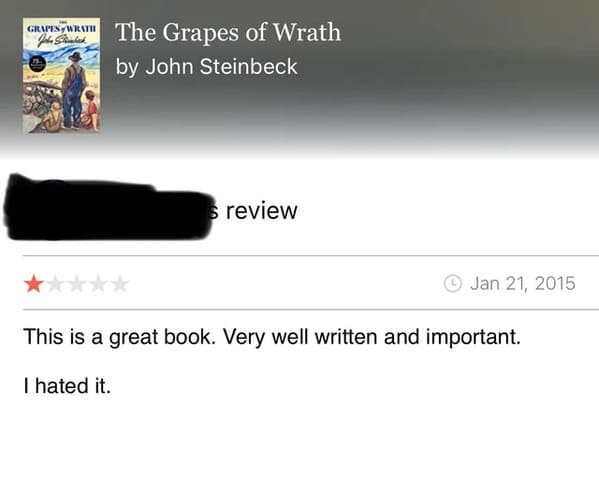 h/t Reddit: r/BadReads