I have a confession to make: I talk to my seatmates on flights. Actually, I haven't been on a plane in 3 years, so more accurately, I used to talk a lot on planes.
Unfortunately, I also have ulterior motives when I talk to strangers on planes just like the woman in this story. Sadly, I chat people up because I'm an intensely nervous flyer and talking seems to distract me from the fact that we might all die together in this little tube.
Below, however, you'll find a story from Twitter user @Unigwechidalu about why you can't trust anyone you're flying with, especially ones who are unusually familiar.
Here is the cautionary tale of why you should be wary of airplane passengers who are overly nice to you:
---
1.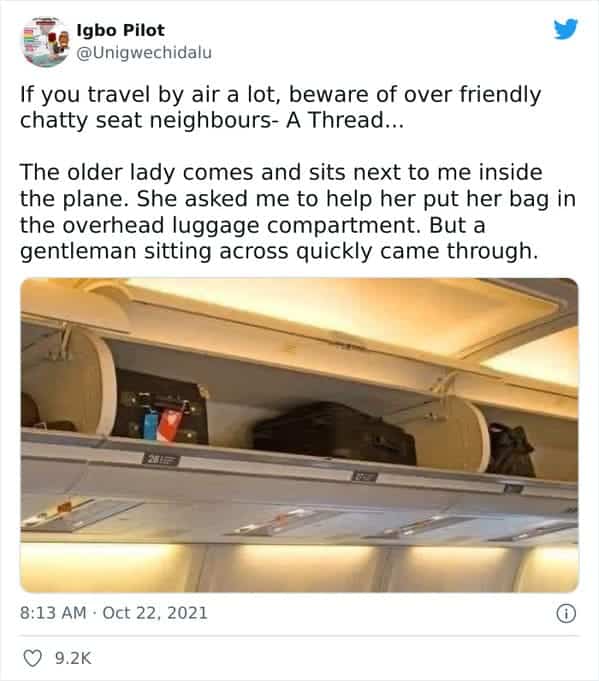 2.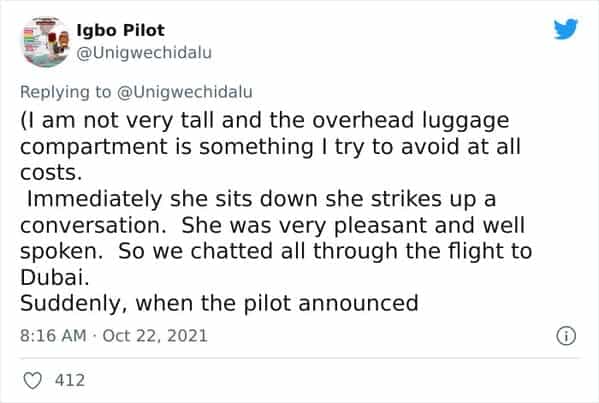 3.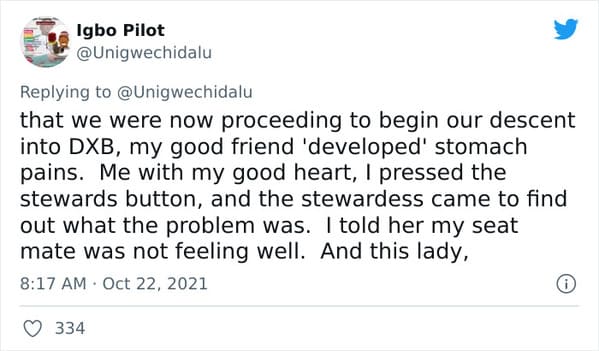 4.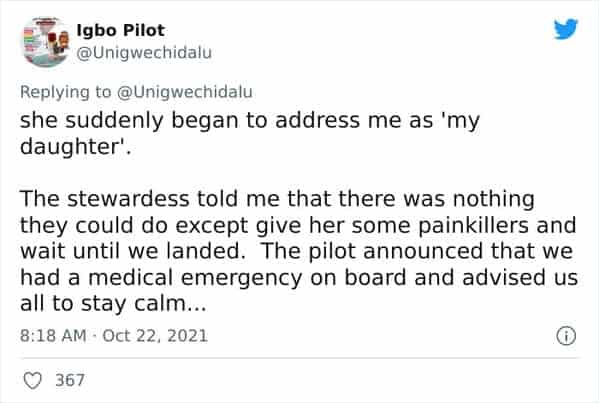 5.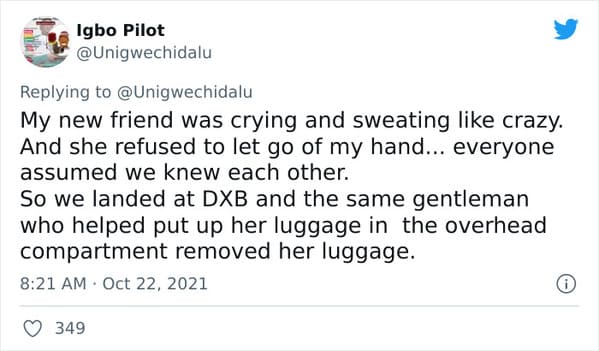 6.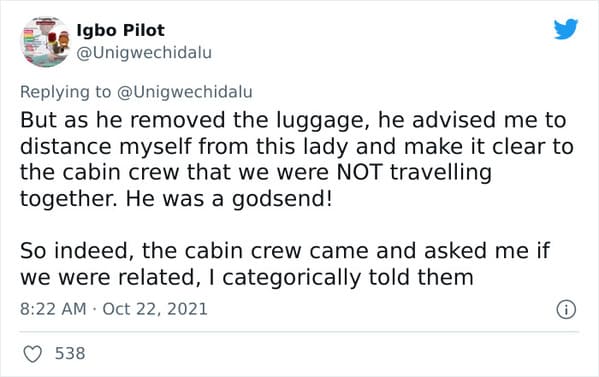 7.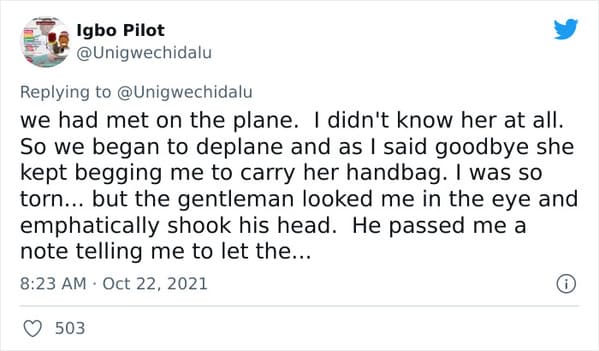 8.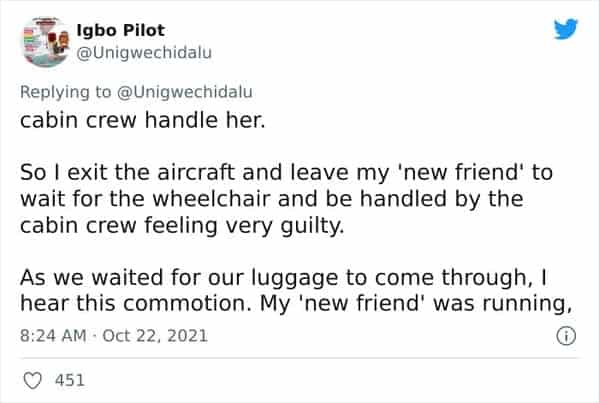 9.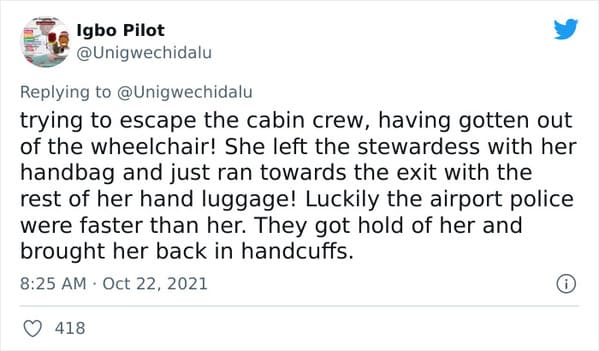 10.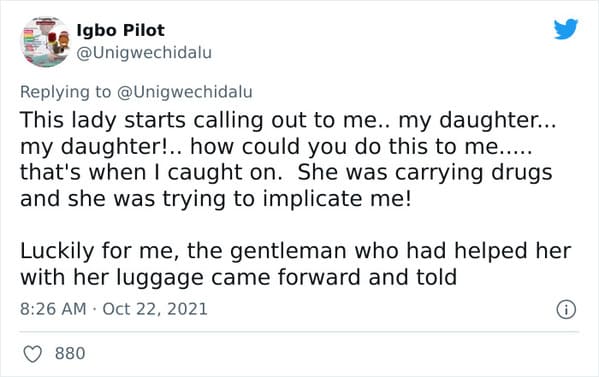 11.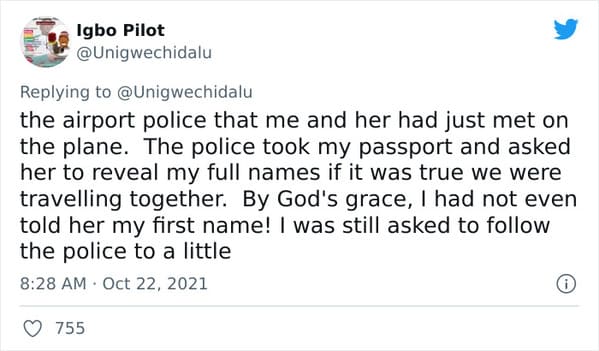 12.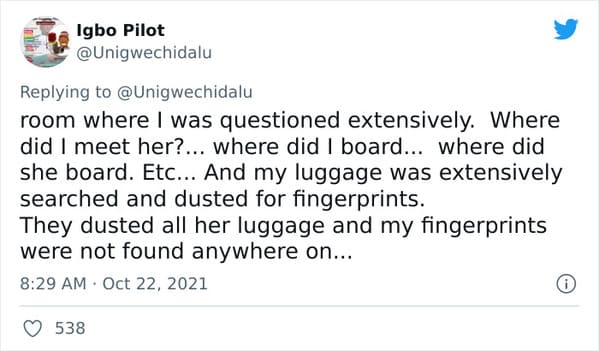 13.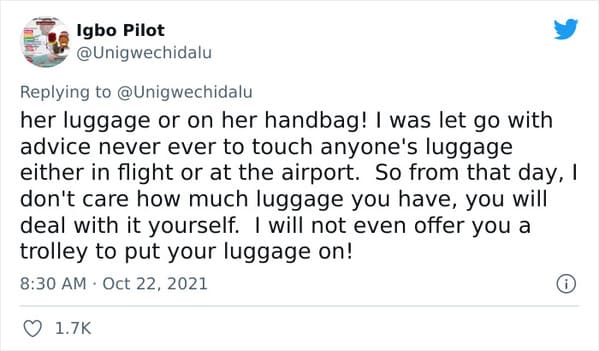 14.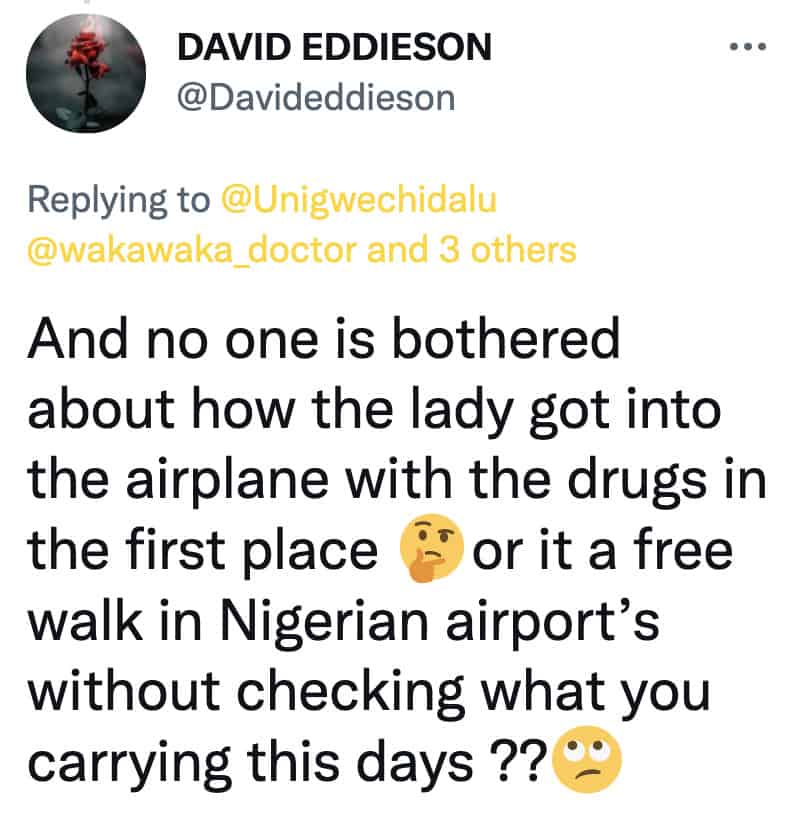 15.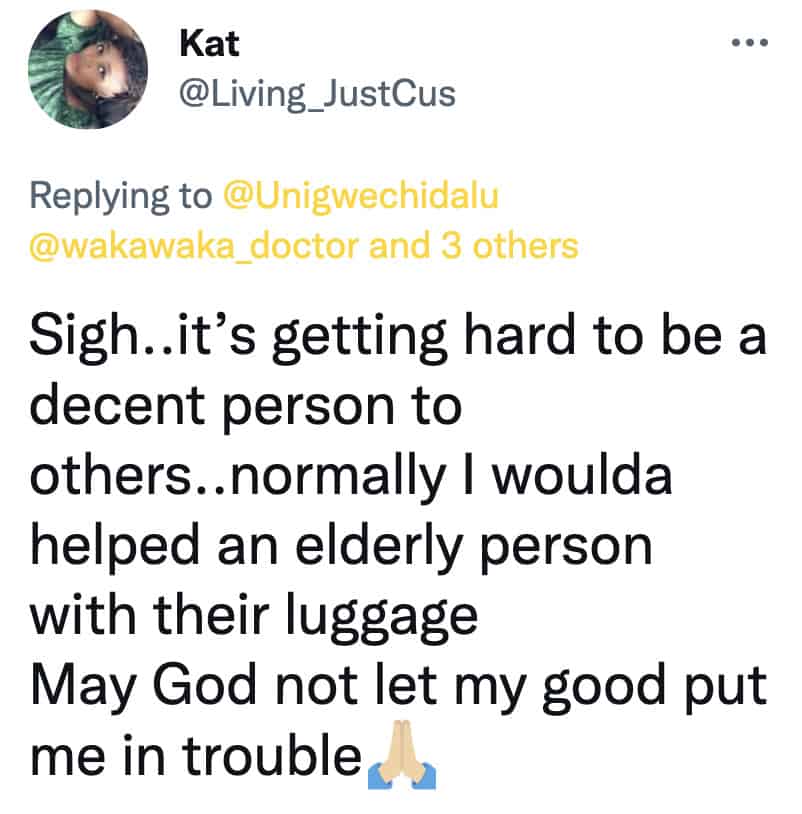 16.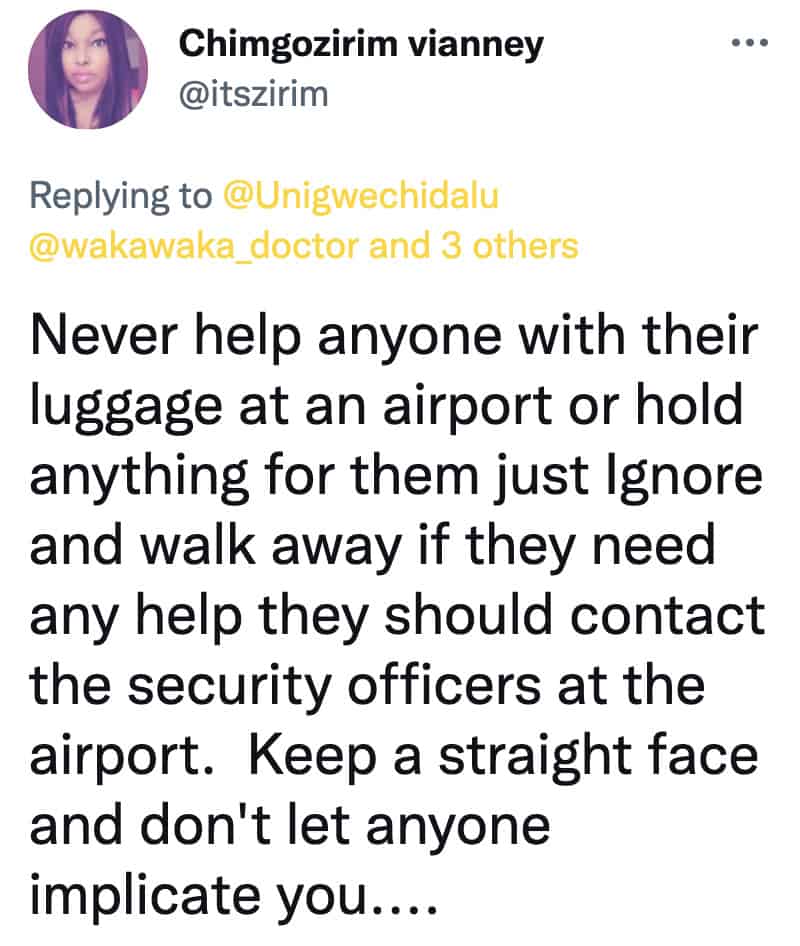 17.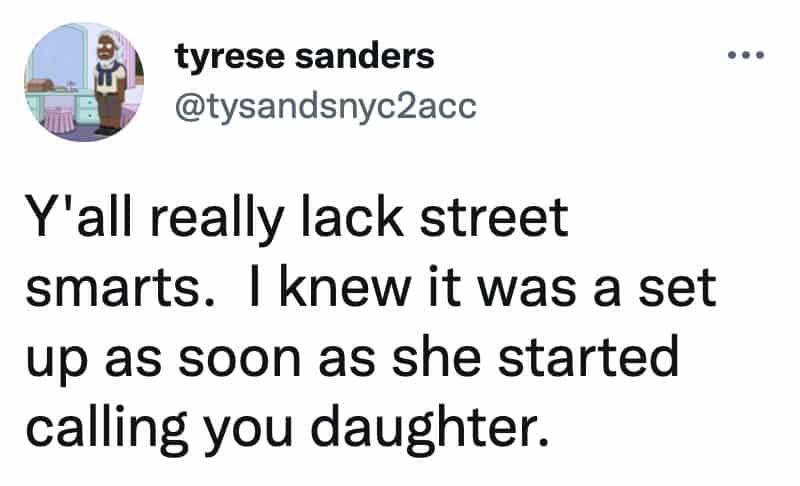 18.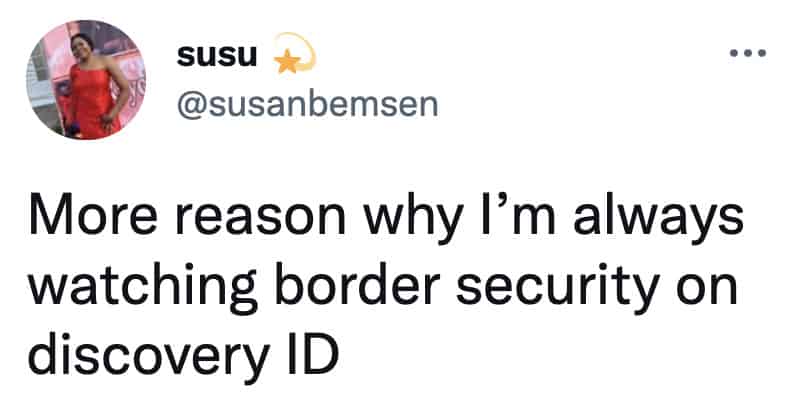 h/t Twitter