I'm turning 35 very soon, and I would like to throw a party to celebrate, but I'm too scared of being evenly mildly ill afterward. Whether it's a mild case of COVID (I'm vaxxed) or a hangover from having half a bottle of red wine, something is going to mess with my month.
I didn't have these problems ten years ago. Sadly, I had a lot of emotional issues that I waited to take care of until 32, right when all my physical problems started.
Now, I'm comfortable and in touch with my mind and body right when they both start to deteriorate. It's good to be me.
Thankfully, I'm not alone. Other people are in their late 30s and early 40s. Us geriatric Millennials and Gen X dorks need to stick together. Let's enjoy these funny observations from Twitter while listening to our favorite Smiths album.
Here are the funniest tweets that will only make you laugh if you're in your 30s or 40s right now:
---
1.
2.
3.
4.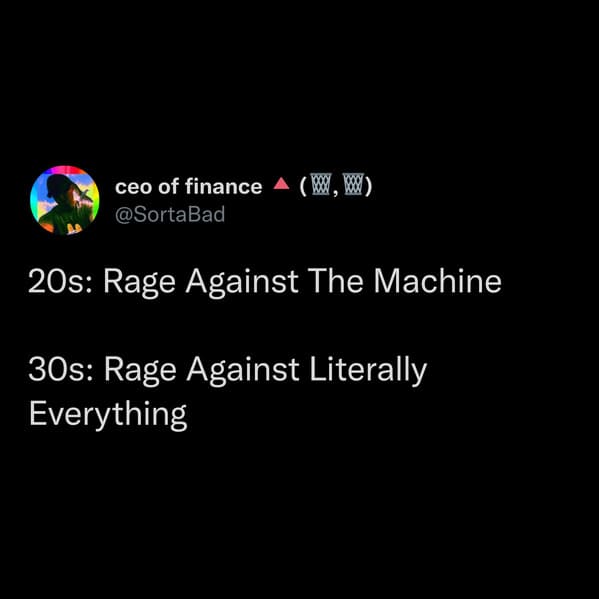 5.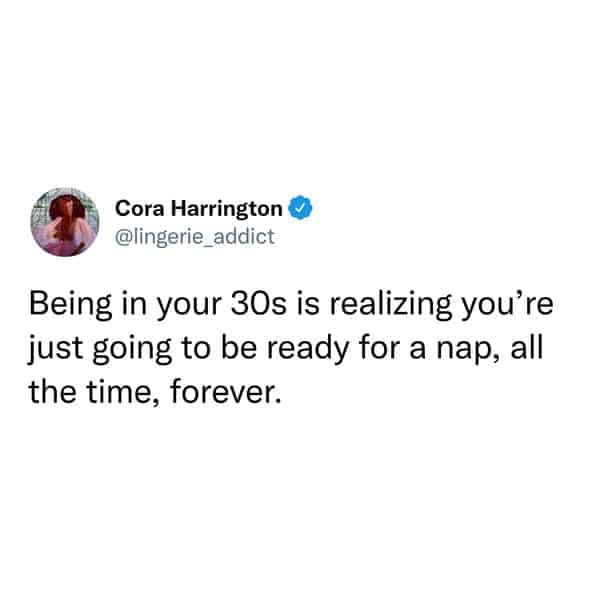 6.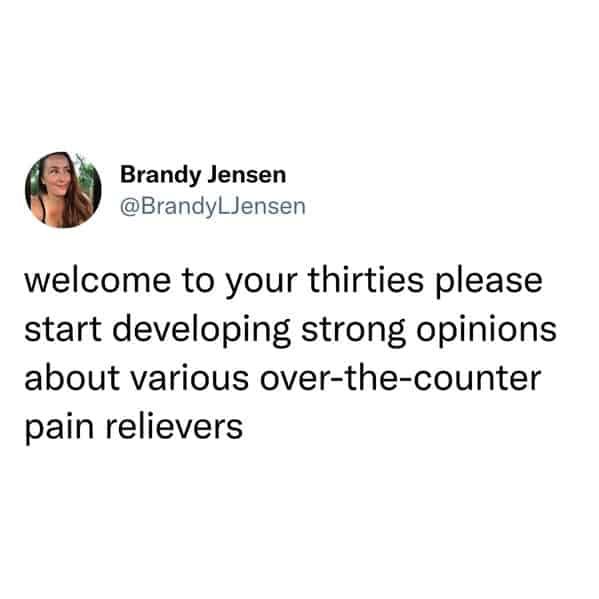 7.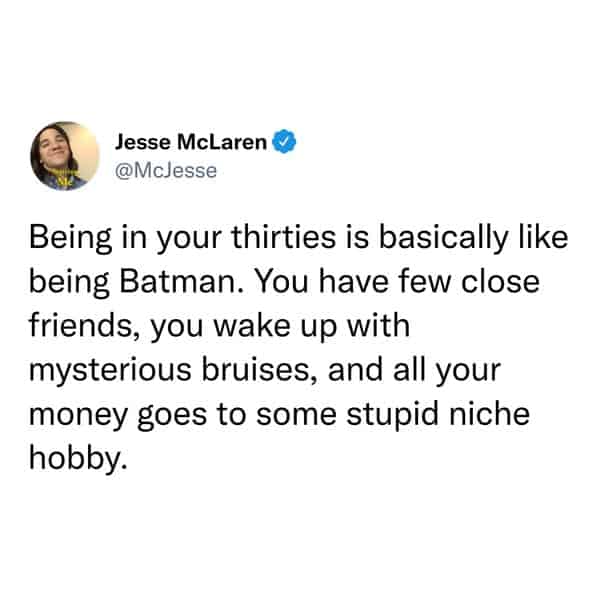 8.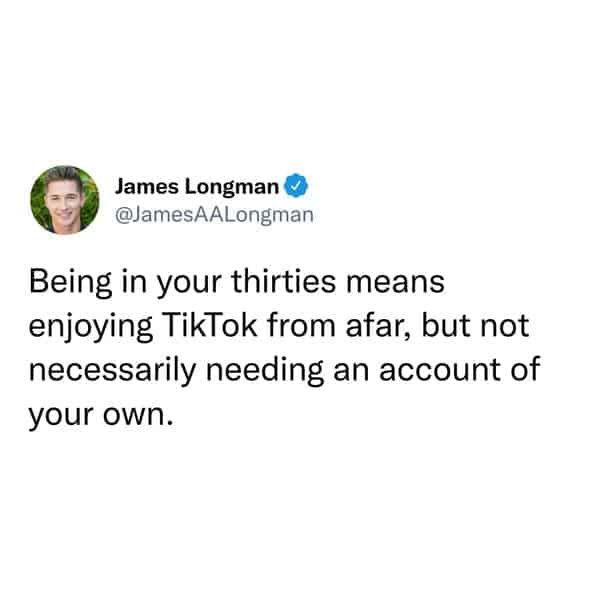 9.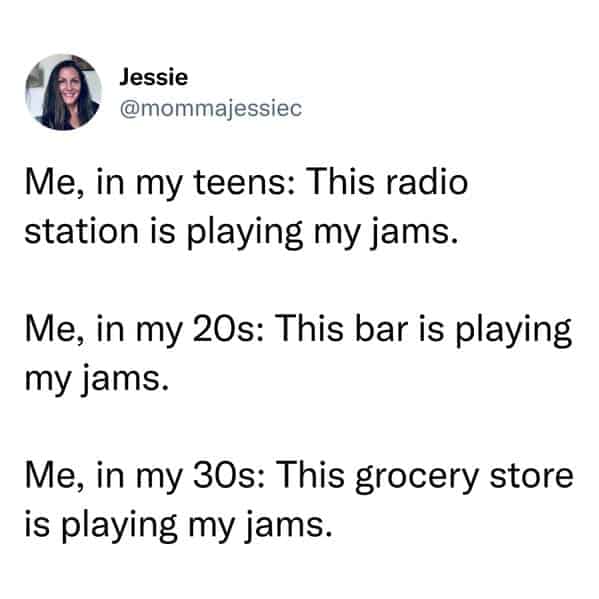 10.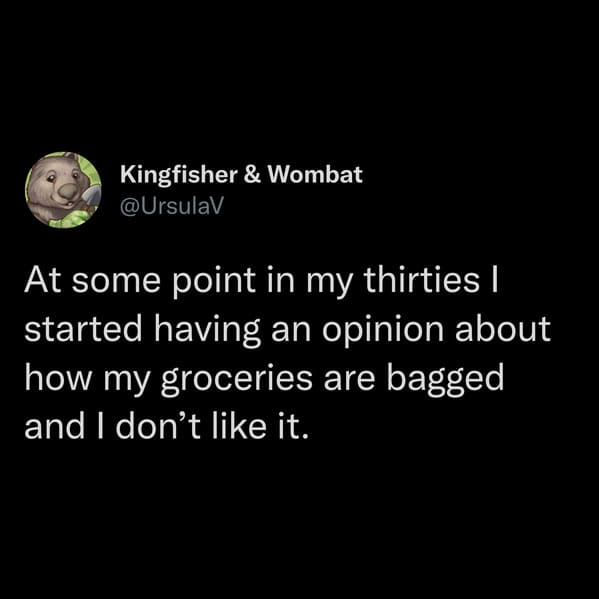 11.
12.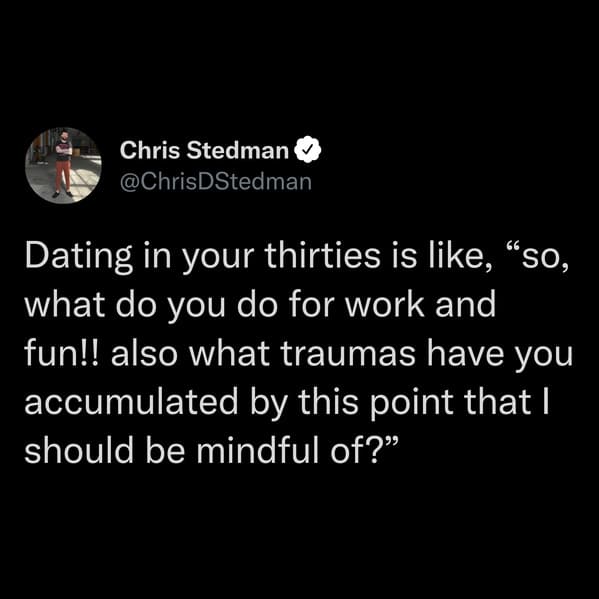 13.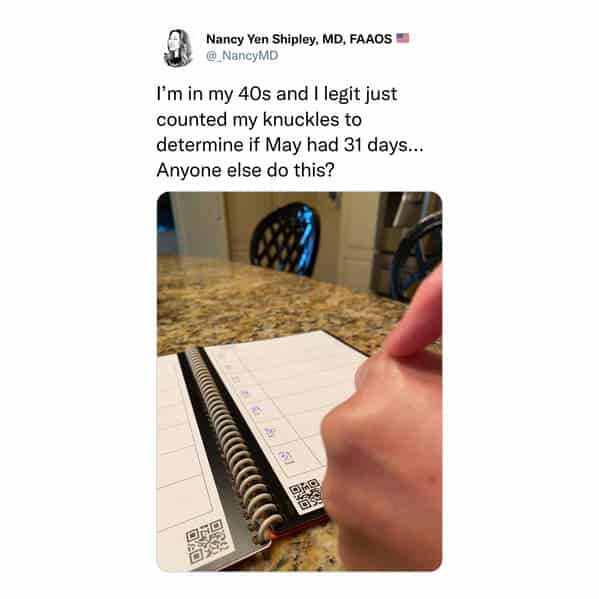 14.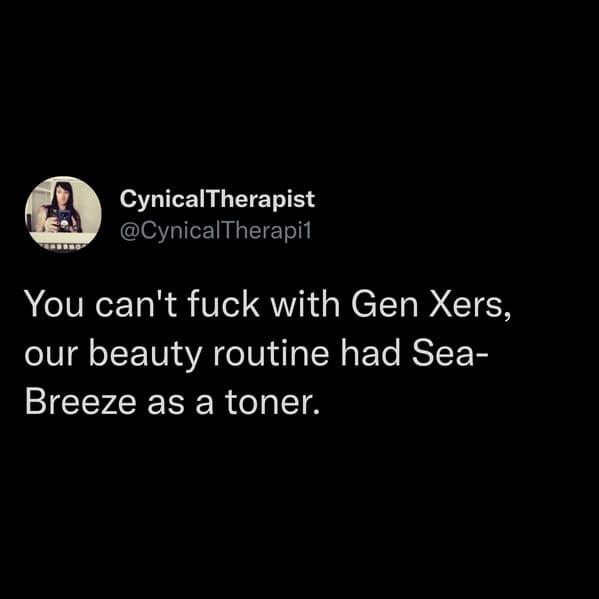 15.
16.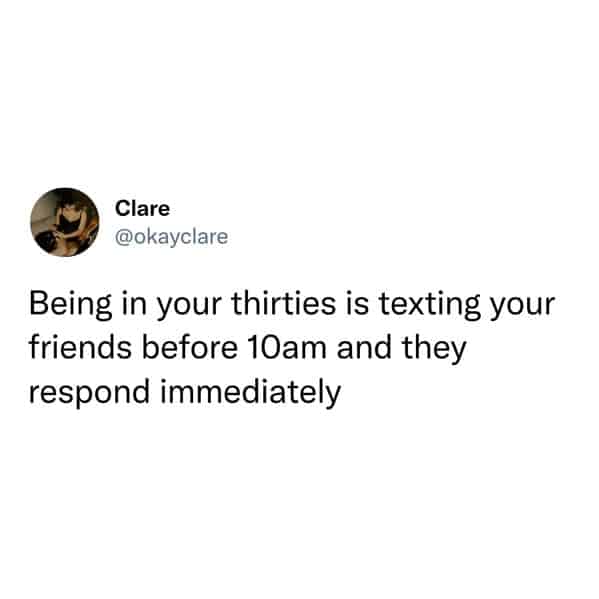 17.
18.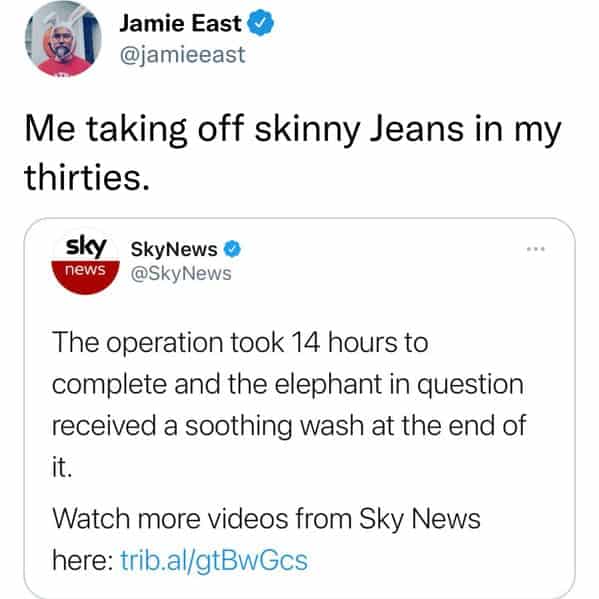 19.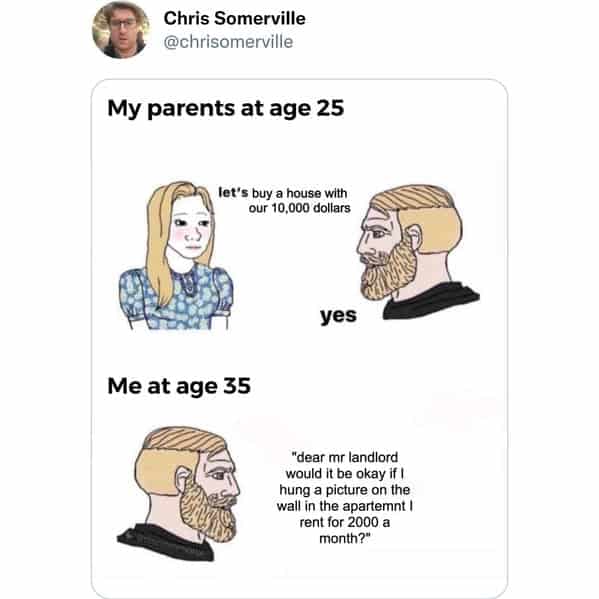 20.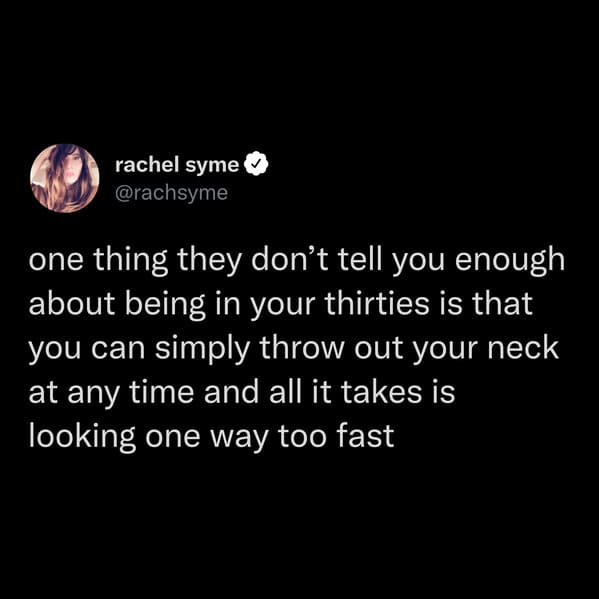 21.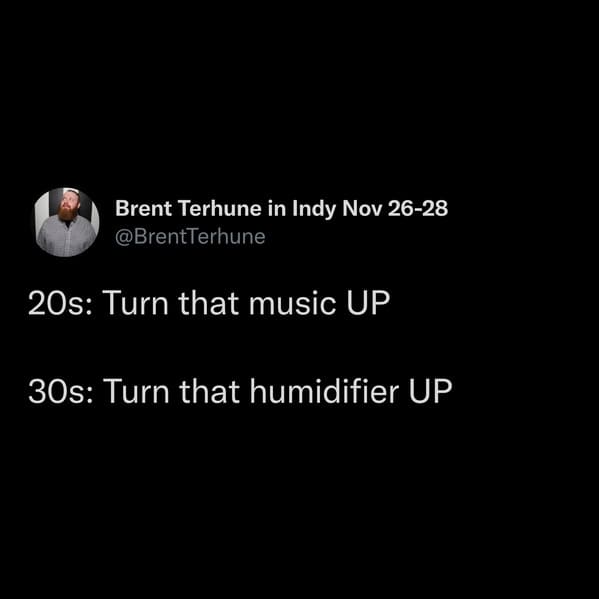 22.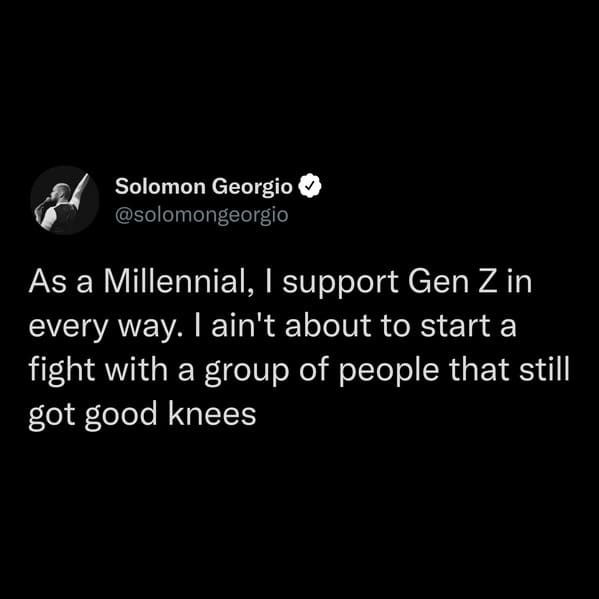 23.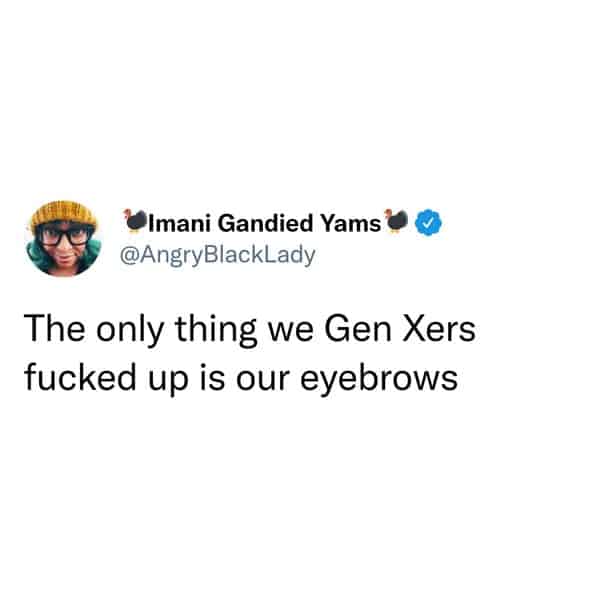 24.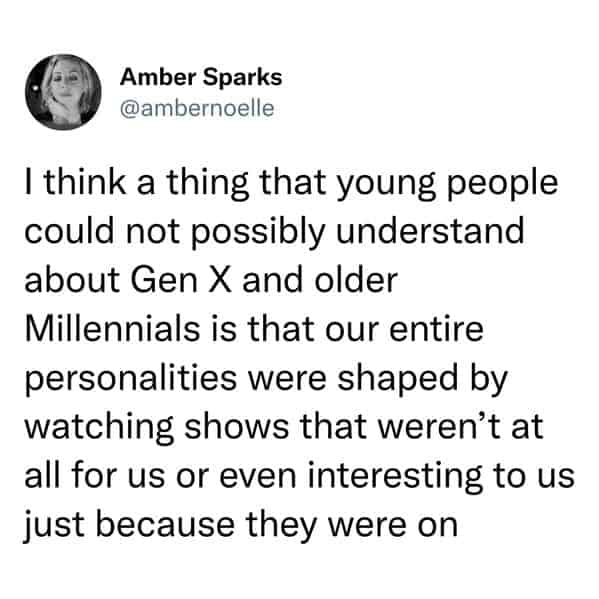 25.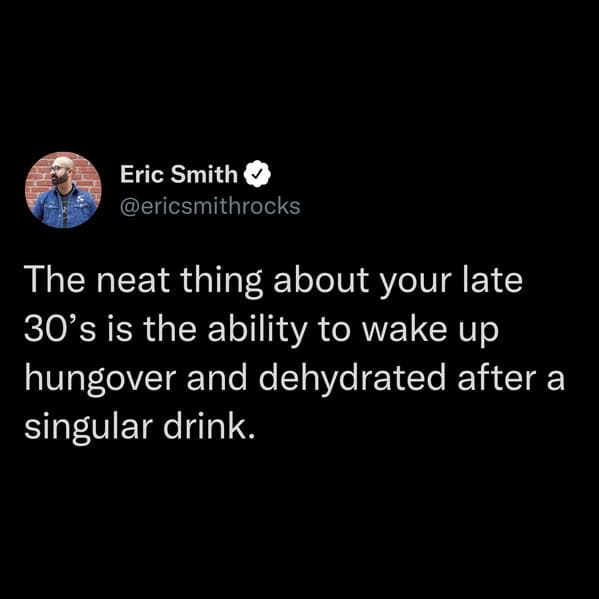 26.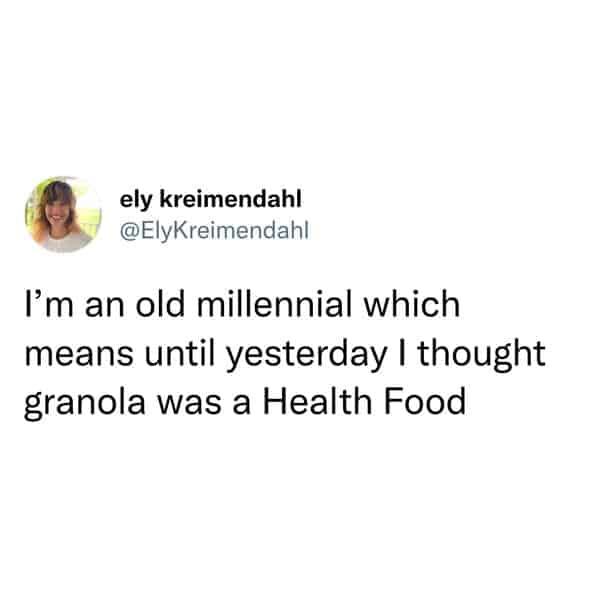 27.
28.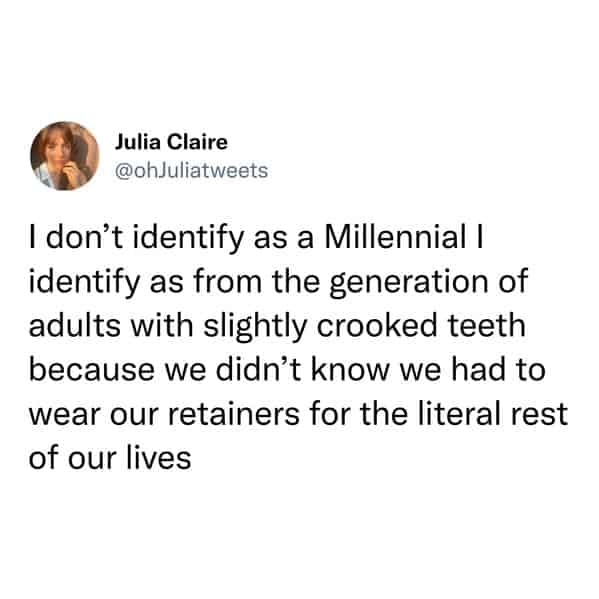 29.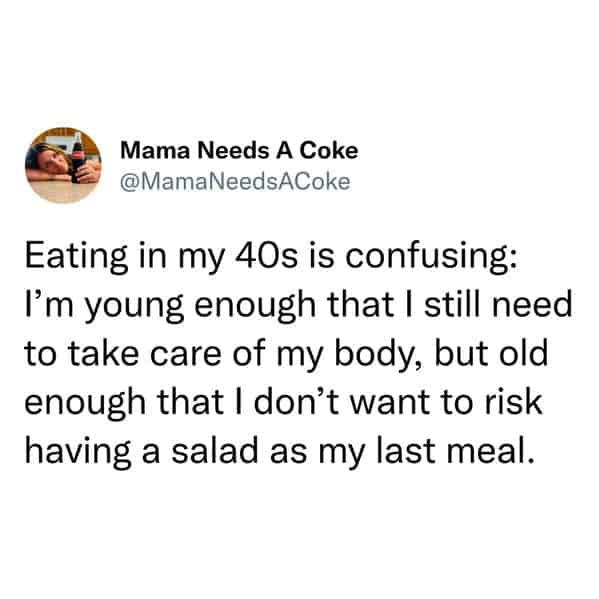 30.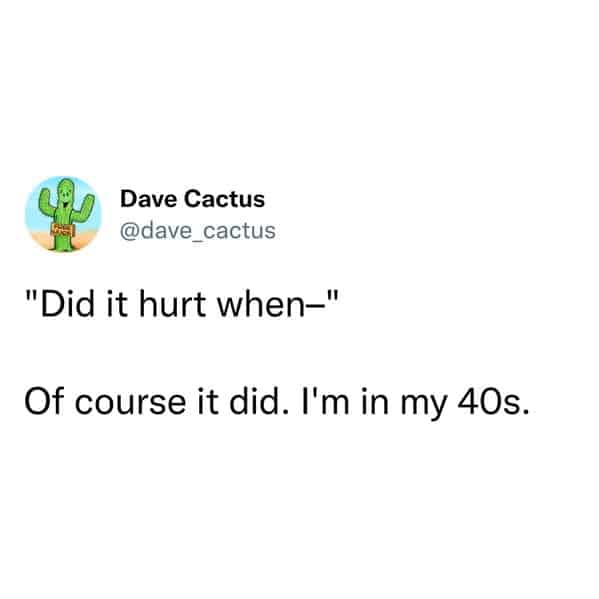 31.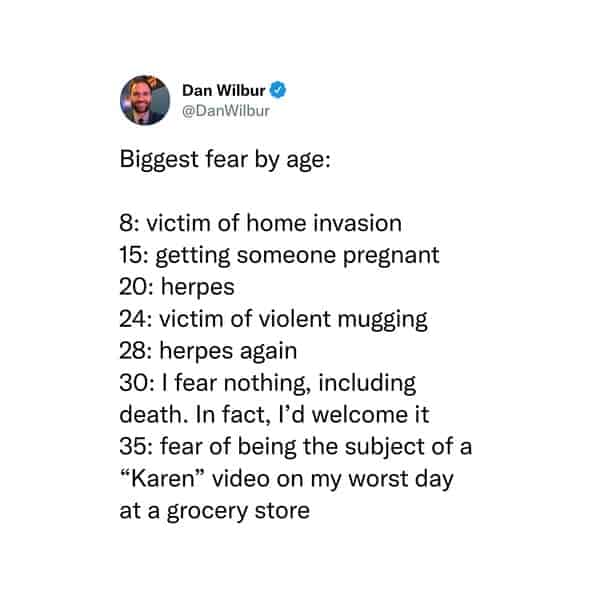 32.