I love Twitter. Where else can I get celebrity gossip, a news article about America's rapid devolution into a fascist oligarchy, and then a bunch of funny relatable jokes about depression?
Not TikTok, that's for sure. Viral tweets are a dime a dozen, but each year we see some extremely good content that also got the attention it deserved.
Let's all enjoy this year's best tweets.
Here are the funniest and most viral tweets of 2021:
---
1.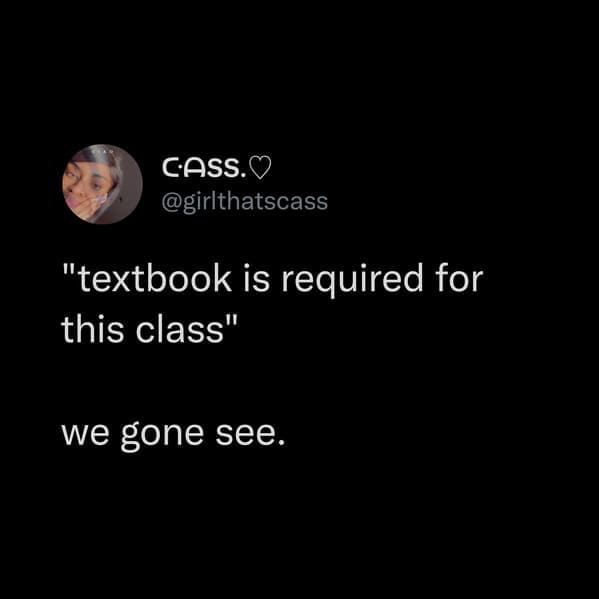 2.

3.

4.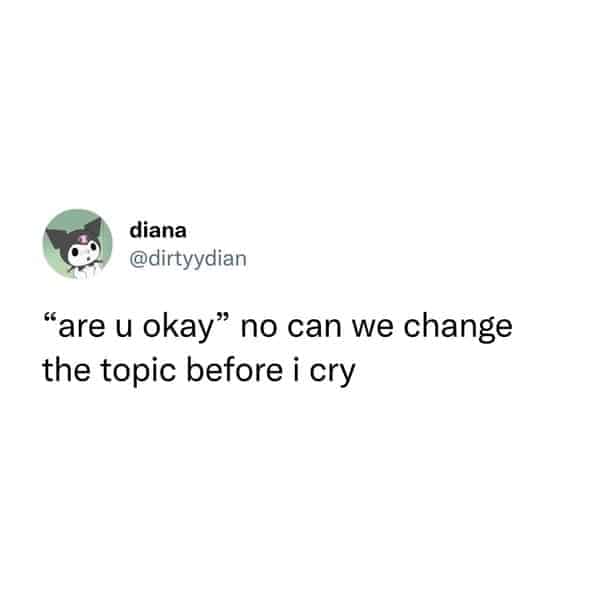 5.
Fuckboys in 1813 pic.twitter.com/OFFcs1U54q

— Melissa Mason (@_melissamason_) January 13, 2021
6.

7.
every day I wake up and begin the 16 hour process of getting ready for bed

— ye 🌍 (@yedoye_) February 2, 2021
8.
me in 3rd grade connecting markers pic.twitter.com/dSWjL3ynSS

— demi (@demetriusaf_) February 2, 2021
9.
Just did my own taxes . I should be in jail by Friday.

— WESTHEMESS (@cityyyy___) February 1, 2021
10.
Lol okay, I had a package delivered to my old address. I'm not gone lie. I look guilty as hell LMAO 😂 pic.twitter.com/SxZWzdgTPF

— Twnty8 (@DecemberTwnty8) January 28, 2021
11.
My phone when I say I want to buy something… pic.twitter.com/ldTlbCIUDF

— tahjá🤍 (@tahjaserene) January 14, 2021
12.
Me: That looks so damn goo-

Gordon Ramsay: Pathetic

Me: Pathetic.

— Angelique (@__gorgeousgeek) January 4, 2021
13.
I hate when kids scream in public… you don't have real problems. It should be me screaming. ME

— Jalen Skutt (@JaySkuttt) February 1, 2021
14.
The guac in your fridge an hour later. pic.twitter.com/eVmCXYKbVD

— senia che (@drawntosenia) January 3, 2021
15.
How i feel when i forget my chapstick at home pic.twitter.com/Ln9csr2eYv

— Steady (@SteadyIsFlying) January 3, 2021