It's finally time, fellow Star Wars fans — the highly-anticipated 3rd season of The Mandalorian premieres today, March 1, on Disney Plus — and has already gotten 100% ratings on Rotten Tomatoes.
'THE MANDALORIAN' Season 3 opened with a perfect 100% on Rotten Tomatoes 🍅 pic.twitter.com/bETCsYQWIv

— The Hollywood Handle (@hollywoodhandle) March 1, 2023
Our favorite bounty hunter, Din Djarin, took a backseat to our second favorite (or maybe tied for first) favorite bounty hunter Boba Fett in season 2 of The Mandalorian, but is back in full force (pun intended) for season 3, along with Grogu and pretty much the rest of the gang besides Gina Carano.
To celebrate new episodes dropping every Wednesday, we've compiled a collection of the funniest Mandalorian memes and tweets from seasons 1, 2, and 3 to get you in the mood for not being able to cancel Disney+ for the next 8-10 weeks.
Laughing at memes — this is the way.
Read also: "For The Better, Right?"; Star Wars Memes Are Dark And Hilarious (30 Pics)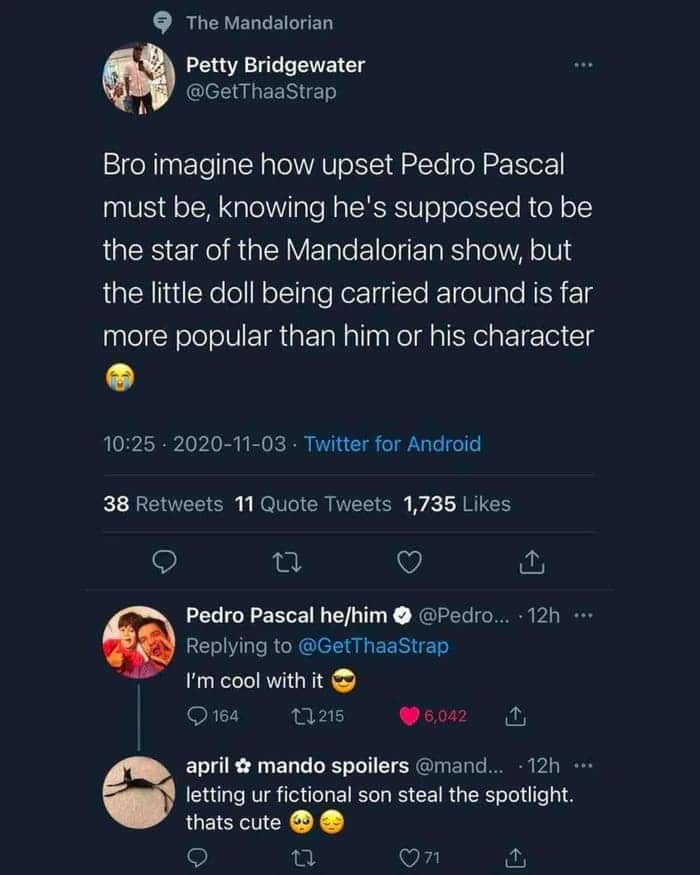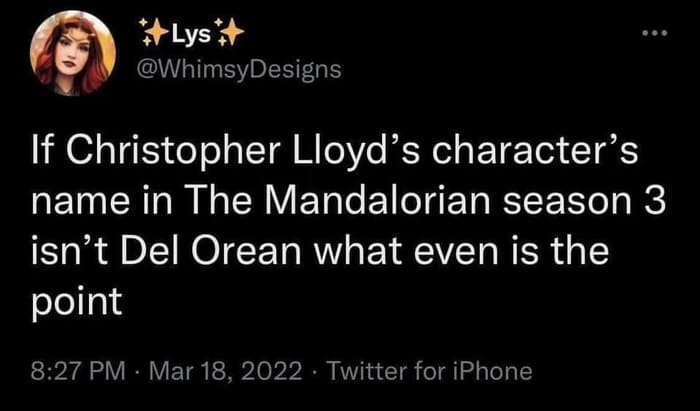 Somewhat related to that previous meme:
Who did this…? 💫⚡️ pic.twitter.com/r5rX2OaKqO

— Christopher Lloyd (@DocBrownLloyd) April 10, 2023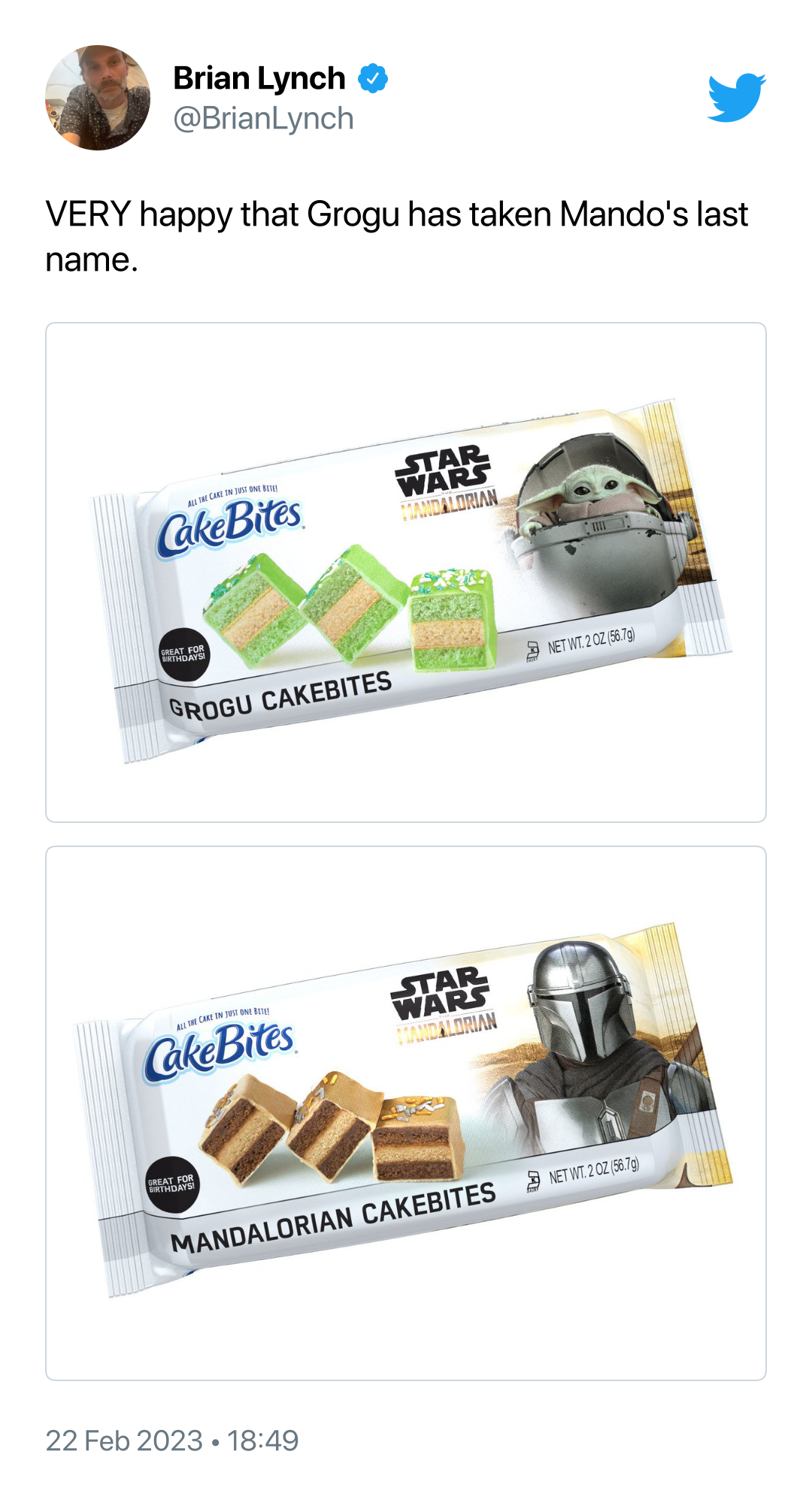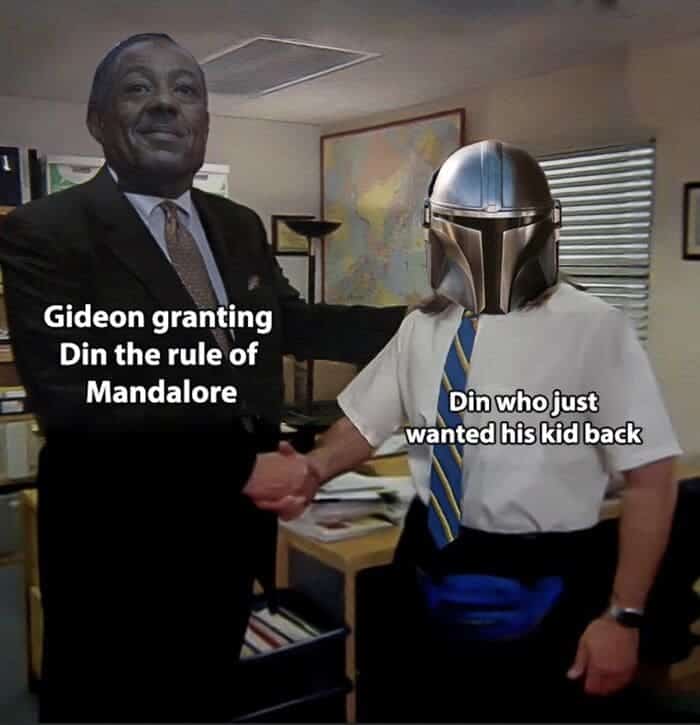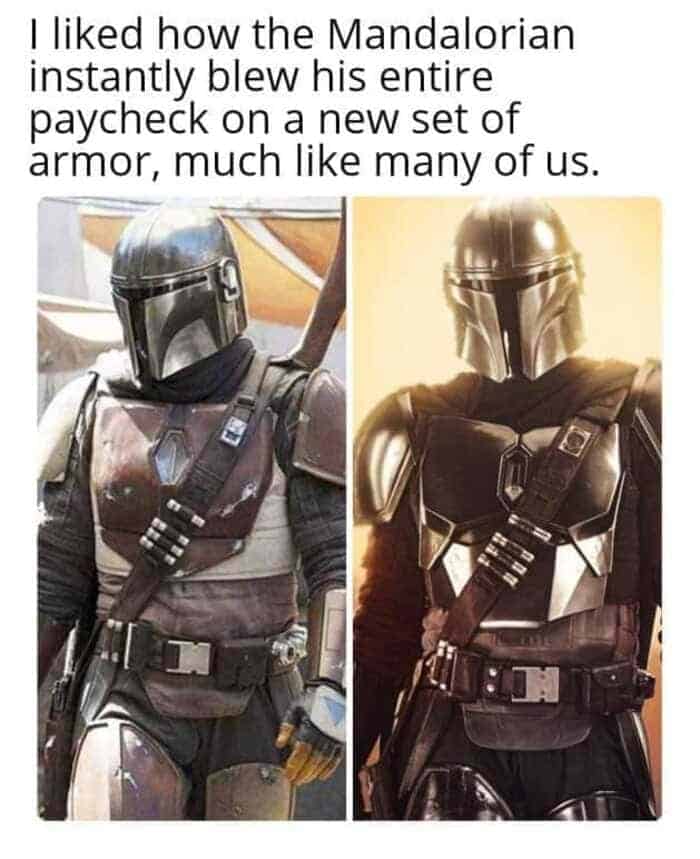 i tell ya, it's hard dating a mandalorian. i asked her on a date, she said "this is the way." i asked if we could go back to my place, she said "this is the way." i took off my clothes, she said "this is the door" pic.twitter.com/OwQZ0k8hAu

— Ben Rosen (@ben_rosen) March 1, 2023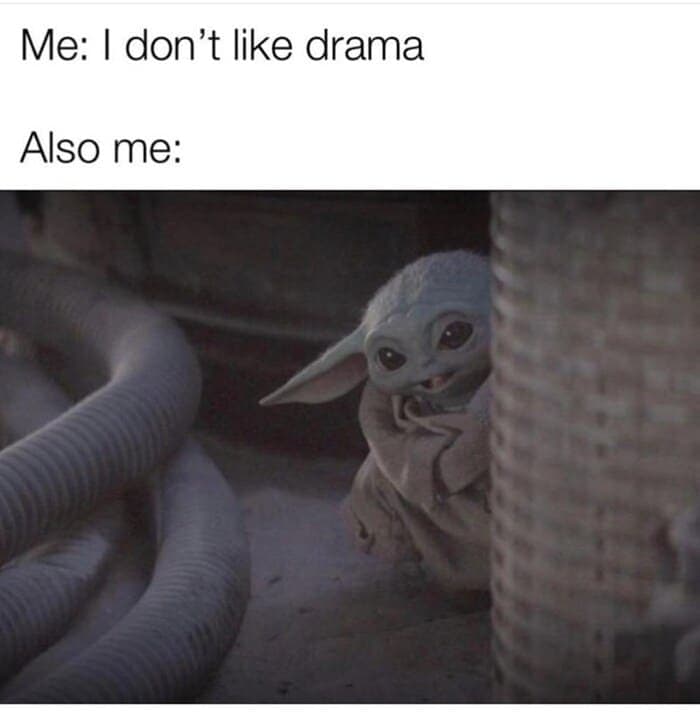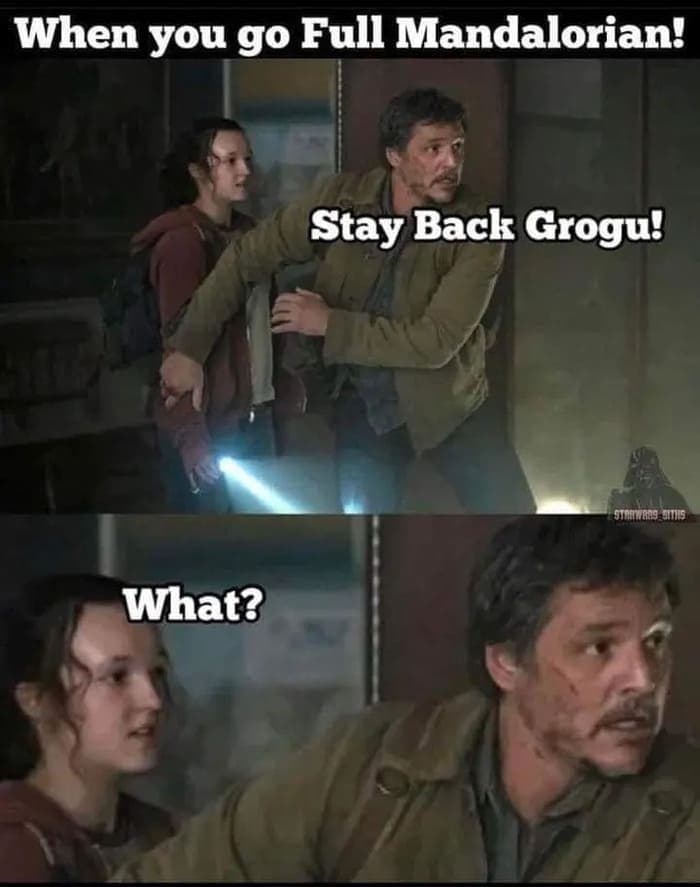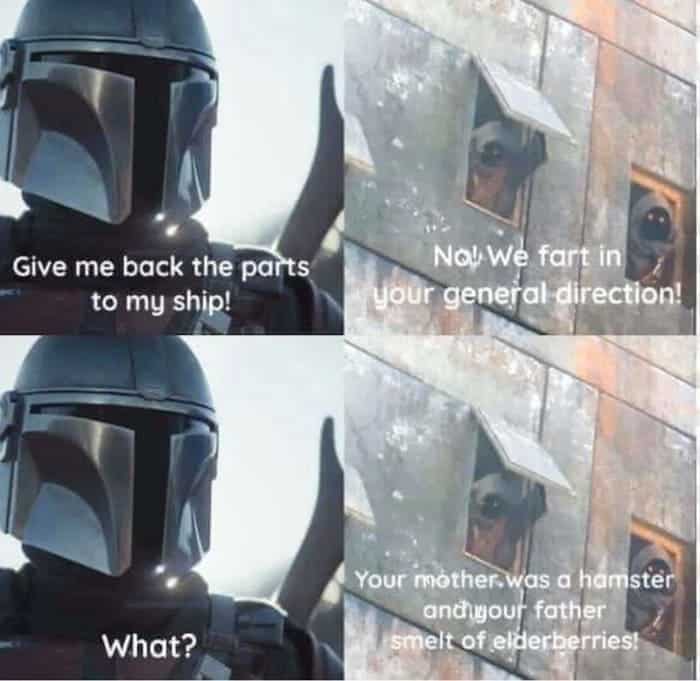 "Hey, I'm the Mandalorian, from The Mandalorian, and you're watching Disney Plus!" pic.twitter.com/fRH91eD9Ft

— Brad Jost🧟 (@BradJost) November 12, 2019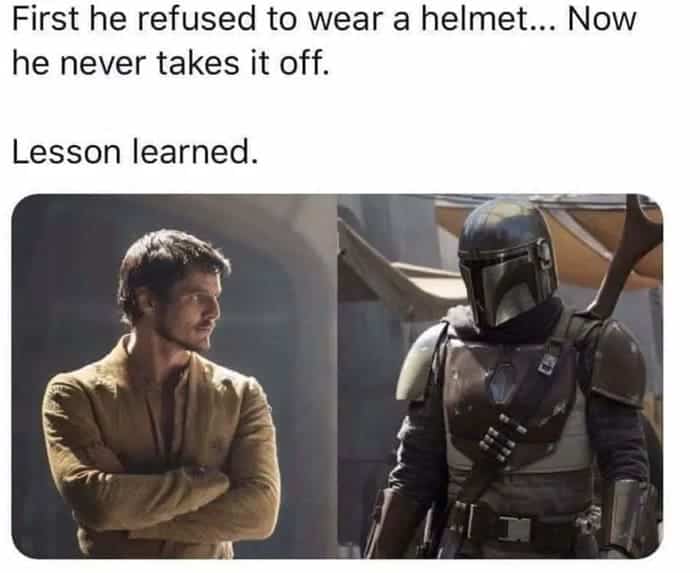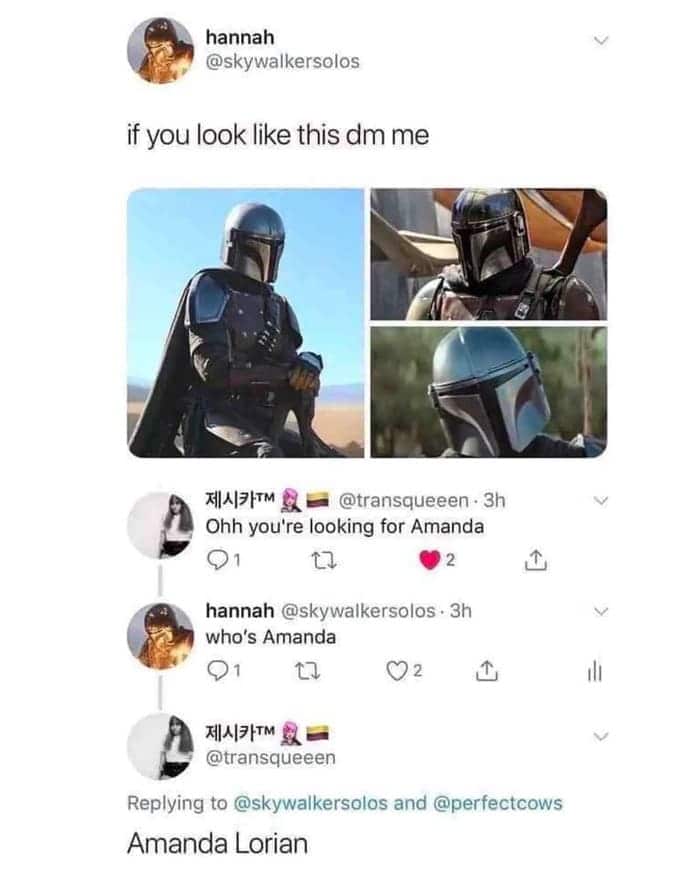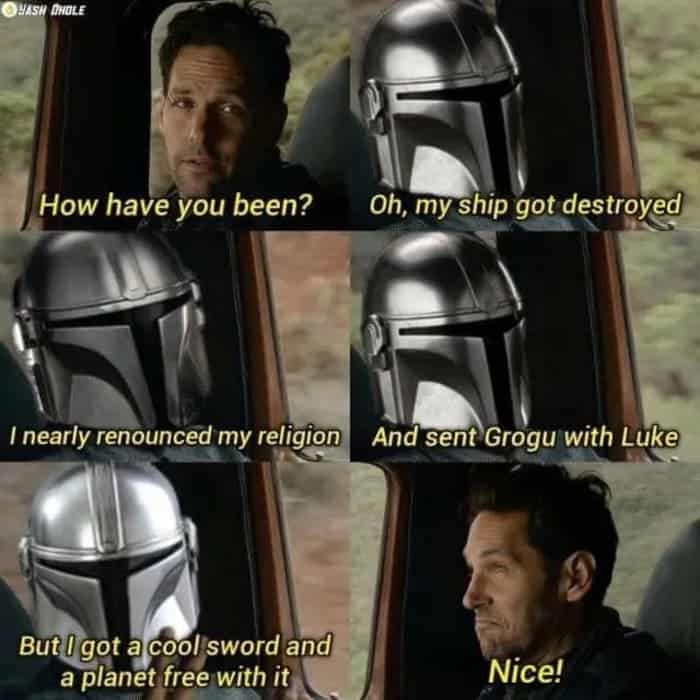 Baby Yoda when he see's eggs pic.twitter.com/GiMNawMroc

— Rob 🏳️‍🌈 (@robkatan) November 12, 2020