Monday on a short workweek is still a Monday. We can all relate. You've survived worse, but a job is still a job. Even if you don't have to go into an office or have to plan an elaborate Thanksgiving meal this year (thanks, COVID!), you're still expected to do some work today. Thankfully, others feel your pain. They're spending their Monday just like you are. Sitting at a computer, reading jokes about working.
Funny and relatable jokes about working to get you through a painful but short workweek:
---
1.
When I try to unmute on Zoom but accidentally turn on my camera pic.twitter.com/VP4ozUERKv

— When's Happy Hour? (@whenshappyhour1) November 12, 2020
2.
Tips for working from home: Get dressed. Keep a dedicated work space. Wear a mask. Demand that box 5 be left empty. Abduct your singing protégée. Threaten to destroy the opera house. Set clear goals. Don't forget to take breaks.

— SparkNotes (@SparkNotes) March 25, 2020
3.
Idk I just feel like if it takes me a full work day to fall asleep at night I should get the next day off

— Sara Levine (@saralememe) October 13, 2020
4.
"I hope this email finds you well"

Me: pic.twitter.com/9kskfwRpla

— 1984's George Whorewell (@EwdatsGROSS) October 21, 2020
5.
day 9 in quarantine: On my way to working from home pic.twitter.com/GrAb8SxGOF

— 10TAVY (@10TAVY) March 17, 2020
6.
when I drink a large cold brew before I eat anything pic.twitter.com/eGhQOPJTyv

— Betches (@betchesluvthis) November 17, 2020
7.
My dream job is riding a little bicycle to the store to get a loaf of bread in a cool outfit

— Mike Abrusci (@mikeabrusci) November 23, 2020
8.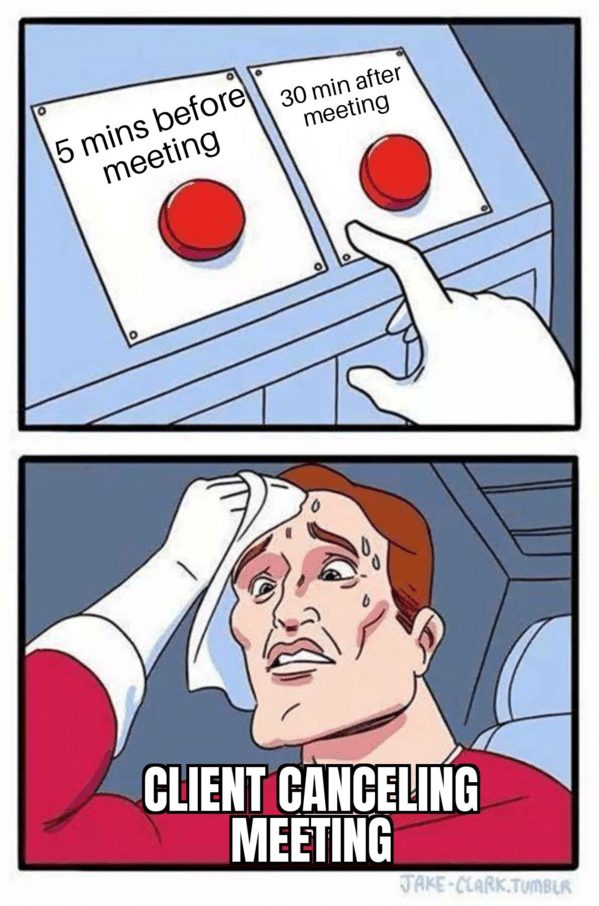 9.
10.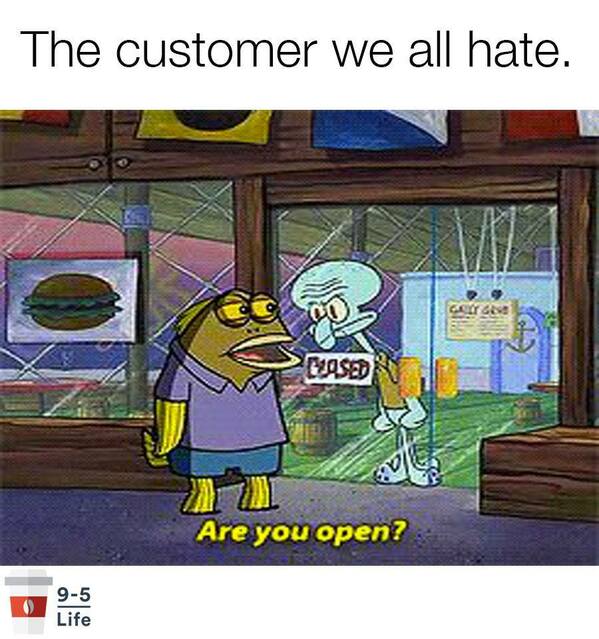 11.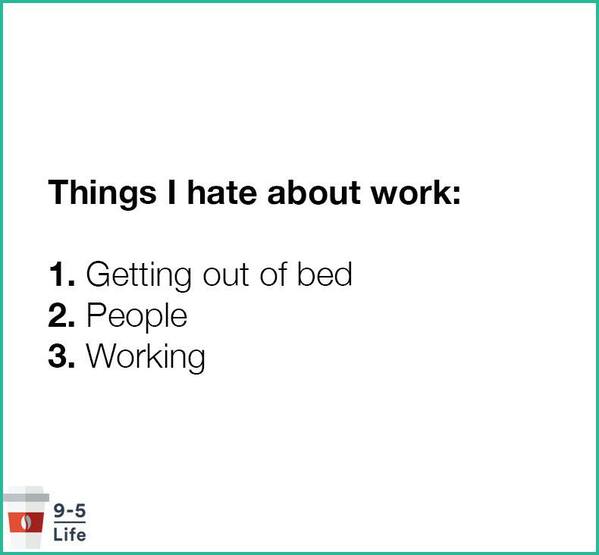 12.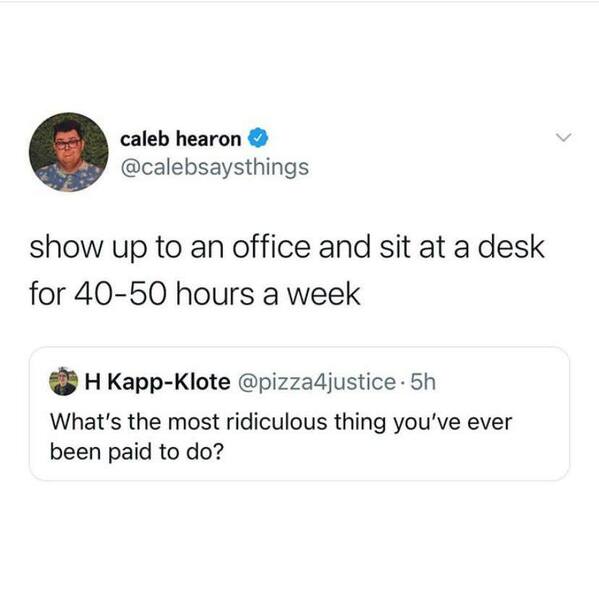 13.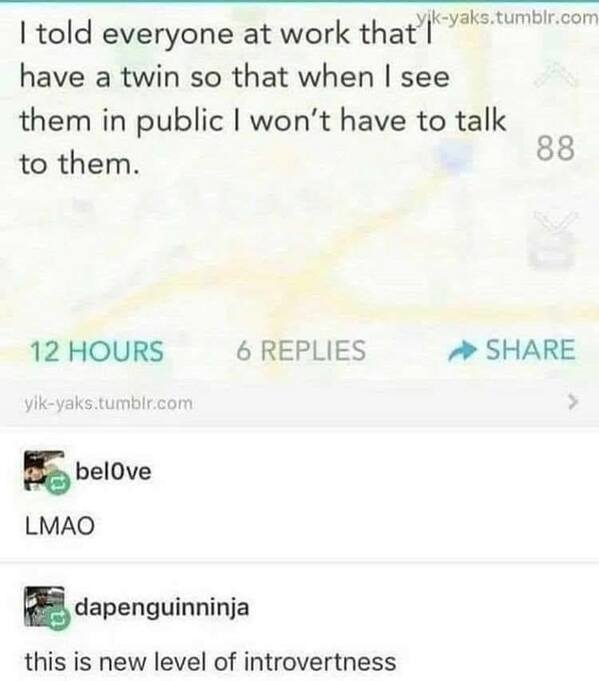 14.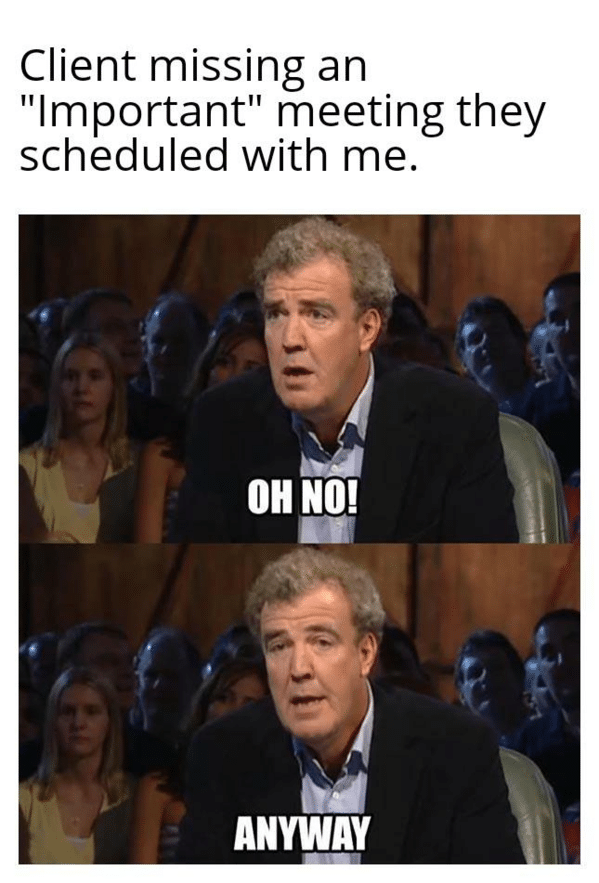 15.