16. The "need to cook foot note" deserves the chef's kiss.
17. I love this thing I don't own, please send for free.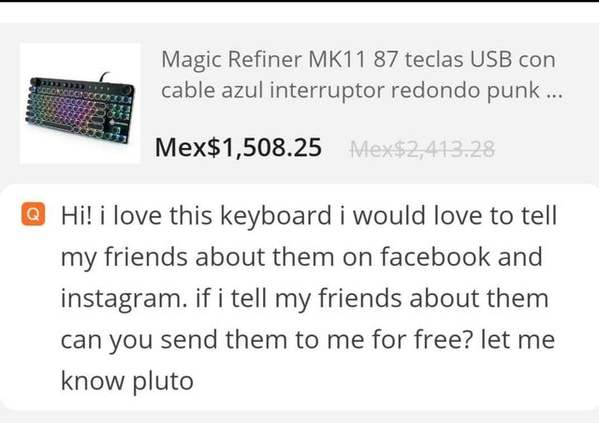 18. What part of "it's a good price" don't you understand, my man?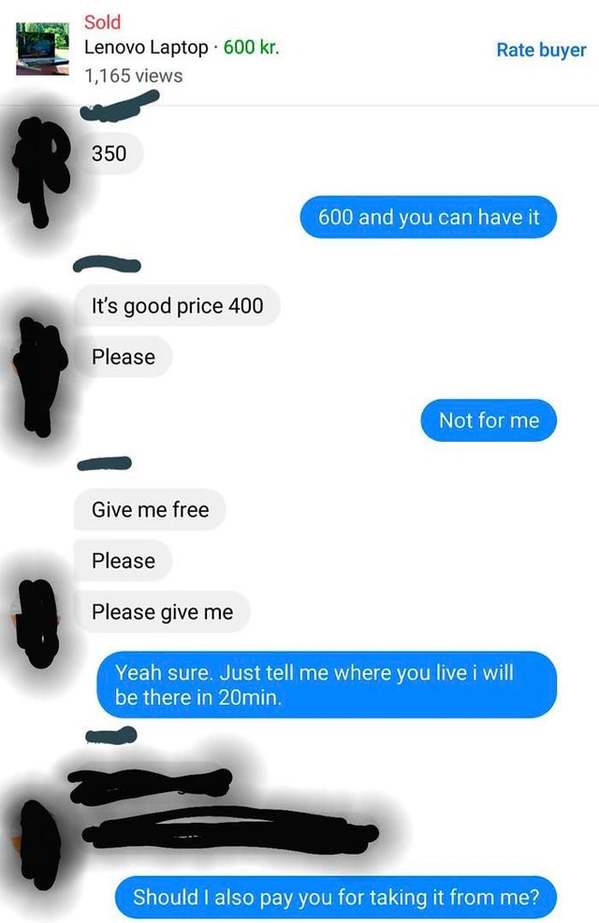 19. What would Jesus do?

20. While you're here, could you be my financial adviser forever?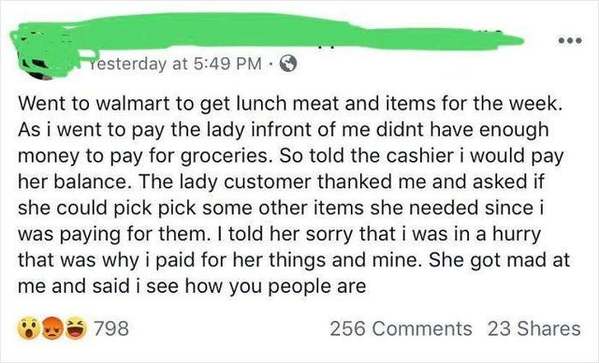 21. Fix my whole life, please.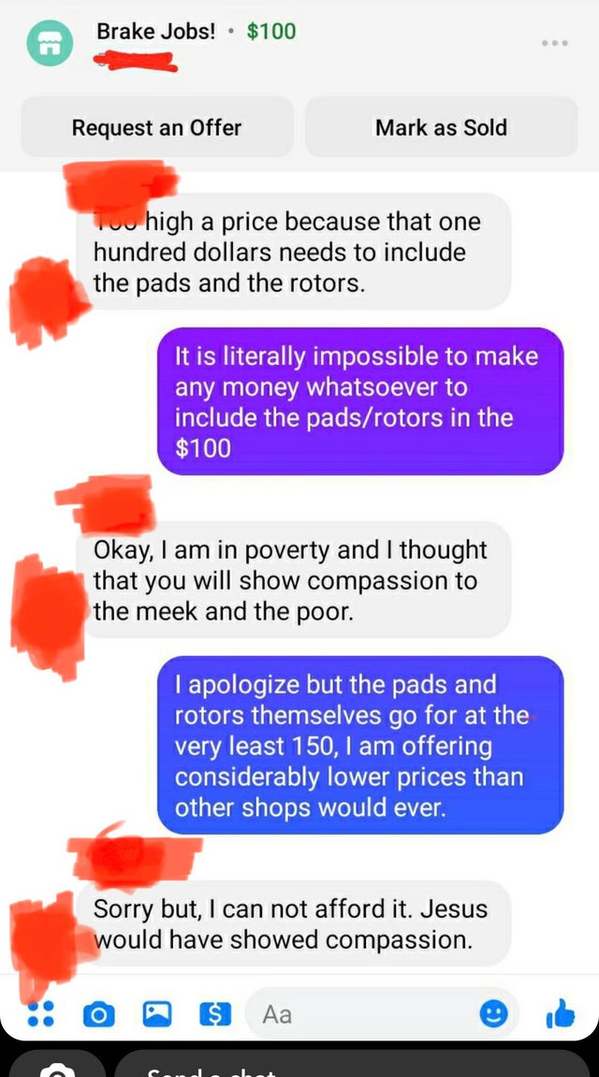 22. I'd give anything for a new pet, but ew, not a gross used one.
23. Bring me my dice, Sir!!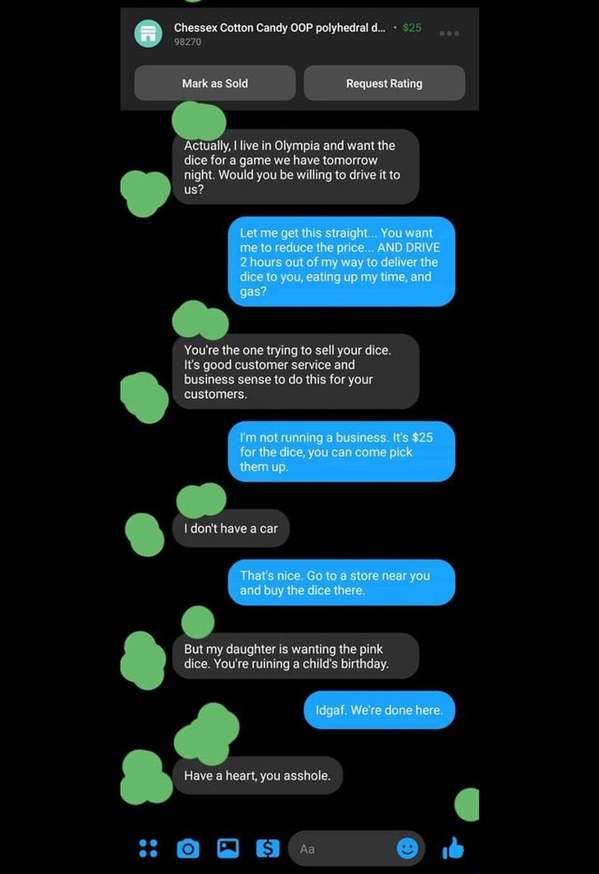 24. Give me a house, strangers.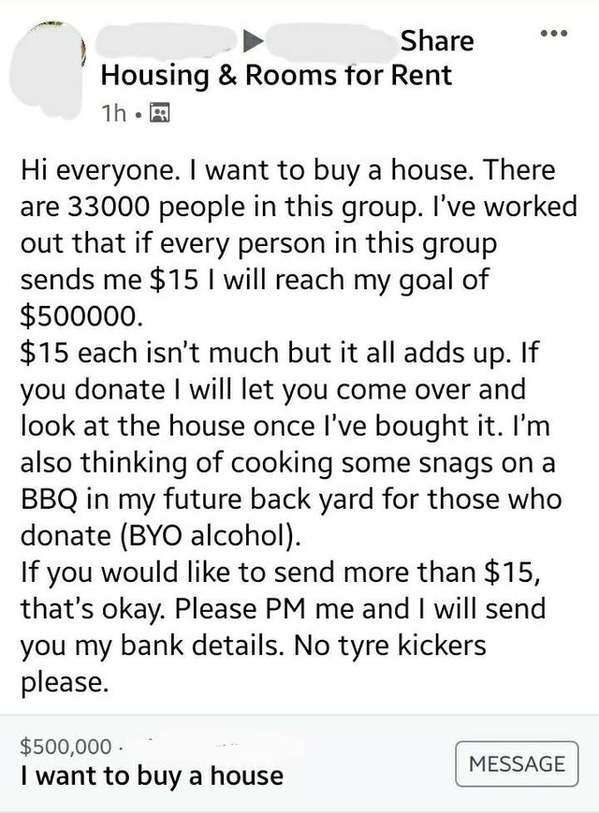 25. My first question at the ER after they tell me they won't be taking my insurance.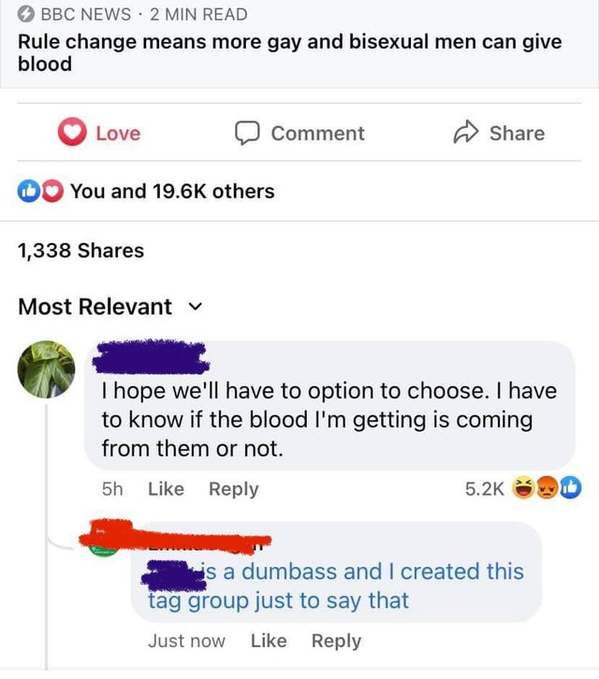 26. Pretty simple.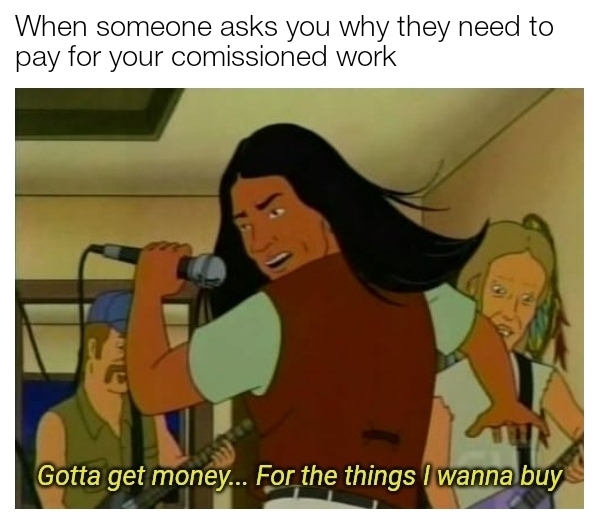 27. I remember a simpler time when writers wrote their own books.
"My sister is a professional author, with several books in print (both fiction and non-fiction.) I brought up in my workplace recently how she's just recently sold her most recent novel, and is currently in the editing phase to get it publication-ready.

That's when a coworker piped up. Her parents both passed away in the last few years, had really interesting lives, and wouldn't it be awesome if my sister could write their life story in her next book? It's a guaranteed bestseller, she claimed, and my sister would only benefit from the exposure by that kind of partnership. She even literally said, "I'll tell her the story, she can write it down, and we'll split the profit 50-50!"

I immediately shut her down. I'm a mostly unpublished writer myself, and I know first-hand how ideas are cheap, writing is hard, and there's no way in heck that just "telling somebody your idea" is worth 50 percent of the proceeds. The vast majority of published writers are nowhere close to self-sustaining on their writing alone — even my own sister still pays the bills as a community college English teacher.

I eventually told this coworker, "if you truly believe your story is a guaranteed bestseller, then you should have no problem shelling out the money for a professional ghostwriter, or learning how to write yourself. My sister has her own career and her own ideas, and she sure as heck doesn't need yours!" –u/Hysterical_Realist
---
More Embarrassing Moments Found On The Internet: